ON THE OTHER SIDE By Roli Hazel Oburoh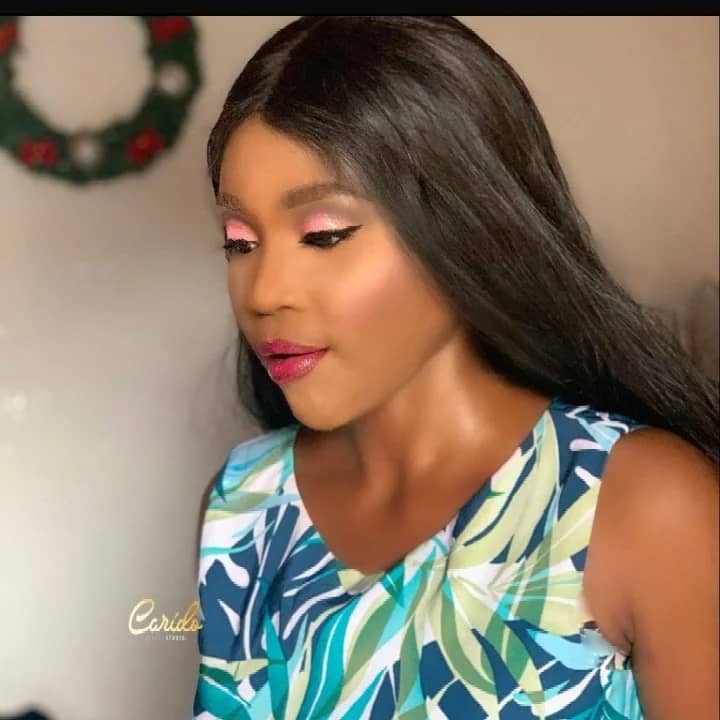 ON THE OTHER SIDE By Roli Hazel Oburoh
It's been a hard year for everyone, so you're told. You're told because you hardly keep in "check" with the outside world anymore. You used to write in journals, like two years ago. Always wanted to keep everything on record. Then you just stopped. It didn't seem worth it anymore. You filled in every blank page of that overly decorated pink book and one day you set it ablaze, literally.
You felt like you were scribbling down those "wildered" experiences because you needed an outlet, you needed to make sense to your senses what you were experiencing. You were in reality trying to put the bits you could "see" together.
It wasn't clear then what you were really doing. Between the pain filled incomprehensible letters to God and the solitary campaigns you drafted for yourself; your self discovery freedom speech and the endless autobiographies met for no one in particular, you "was" trying to fill up a hunger.
At first, you pressed endlessly into Yahweh thinking your hunger came from a need to commune closely with the creator. Then with the hate, anger and feeling of betrayal that followed, you pressed into your career. When it became unbearable, the void, you pressed for love. You thought that had to be it. That hunger, it was always there. No conversation long enough, no food tasty enough, no song sad enough could reach in deep.
There was a time, you tried, not too well to bury it in. You could wear neat clothes, brush your hair, maybe teeth and walk on like you had you all in control. That didn't last very long. When the darkness tore you apart from inside, suppressing made it more difficult, it surfaced. It was everywhere. The pain, the tears glued to your eyelid in broad day light, the unkept look, the unkempt hair, it didn't take more to give you away.
It wasn't just Satan's blow; the literal feeling of being feast for a pack of hungry demons, the hurtful assertions of Jesus's hate, the massive weight of depression, the conscious fight to retain your faith, your sincerity, your heart. It was hard. The change could slip in and out without will, the suicidal thoughts. No it wasn't just that.
It also wasn't just the mockery, the pity and betrayal you felt from friends, the attacks and set-up you didn't even realise were there. What wasn't clear about it? The conversations with, the experiences with, and the hate adding up to the same thing? Was that bleak? No.
It was that you were too blind to see, too wrapped up in being a lost cause that you didn't notice you were the very center of an epic Hollywood movie. Finally, your cherished illusions and delusions and presumptions have caught up with you and you are finally almost mad.
And one day you just got tired. Tired of feeling sorry for yourself, tired of wanting to be seen, tired of being asked what your fucking problem was? . Babe, you have everything. If I had half what you had, you'll only see me through show-glass, they would say. So you stopped running and started fighting.
It wasn't easy at first. Very miserable first attempts if you might add. Still, you tried. You stopped waiting "for" Jesus to come down and pick you up, you started looking to be strong.
Let's say, you started with the looks. Early two hours morning inconveniences, endless grooming on YouTube and the relatives you made on Instagram who didn't even know you. And then, with the renewed excitement for life and what the future held, you did it. You were ready. Ready to step into the world and conquer. If it got too hard, well, you had a new circle of friends to pull you through. It was follow come with the glam just in case you were wondering how that happened. That was it, you thought.
See, in this narrative from zero to hero, you sometimes forget to chip in that a huge part of your "elevation" is credited, I'm sure you meant inspired, by your encounter with a certain person. The thing about being played is that you don't realise how deep you are in the story line. Every plot twist, every angle, every line even recess time is determined by the players. And this certain someone was the player.
The beginning of a new chapter you could never have seen. A different kind of scheme, an era of a different kind of misery, pun intended. And a higher quality of pain, if you prefer.
You could accredit this to life or nature or truth or the compensation of goodness or the consolidation prize of sadness or whatever. In reality, it is really just Yahweh. Satan might be an excellent manipulator and "that" was meant to destroy you but you see, God is a perfect strategist.
Pain is cruel but what is more cruel is not realising you're in pain. And while you struggled with the long suffering of unrecipocrated love, the diversions he brought into your life, the more vivid interruptions that was him and him alone and the ever abiding gut feeling that something just wasn't right about him, you convinced yourself it was okay. It was afterall, he was afterall, better than a perpetual feeling of defeat that wasn't lacking in your "earlier" oppression. At least, this rat could blow your feet while he fed on you.
So you started to prepare for him to tell you how much you were a waste of space, he told you were beautiful, intelligent and even stupid you, manipulative. Aren't you the queen of hearts now. For him to tell you he was in love with someone that could never look like you because they were better, he told you he saw only you. He didn't really say that to be sincere, but he stayed six hours with you on that cold white faculty bench and laughed at all your biting boring jokes. So your friends enforced your cherished illusions again but now you were no longer almost mad. You were happy. "You think a guy would spend so much time with you if he didn't love you. He doesn't have other things to do? It's just, he can't help it. He wants to be with you" they would say, sounding stupid and smiling silly. But you were happy. And they were happy for you.
So you waited and he didn't do any of the things you expected, again, you grew tired. Tired of waiting for doom. Tired of not growing tired with him. Tired of knowing you were halfway under and still not feeling subdued because it was him. Tired of knowing you were in an arena but too crippled by love to fight. And this new "captor" grew weary with the futile resistance, mine obviously not his. He restrategized. And one Monday morning you wake up and you realise you're surrounded by enemies and traitors.
A short story written in twenty minutes, June 2020. First published on The Pen July 25th 2022.
Understanding Ambassador TY Buratai As A Reader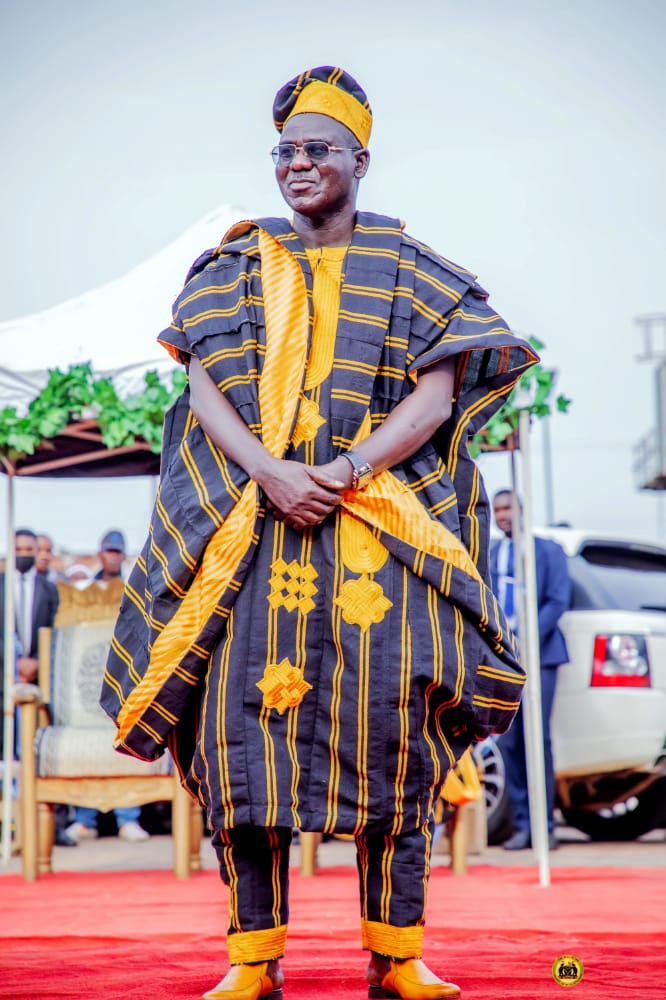 Understanding Ambassador TY Buratai As A Reader
Readers are leaders because they understand that knowledge is the key to success, and reading books is an excellent source of that knowledge. Leaders read books because they know this is one of the best ways to learn things they don't know and reinforce the things they know.
Some of us knew him only when he was appointed Chief of Army Staff. But not many knew his background as a historian. And a historian is never far from a book. Historians are deep thinkers. They get lost in their thoughts and overly anxious, but they'll see future problems before anyone else.
They constantly reflect and only speak when they have something meaningful to say. While their deep thoughts can sometimes distract them from reality, deep thinkers always listen to what you have to say because it's another opportunity to learn. Deep thinkers are almost always introverted because they require that quiet time to focus on their thoughts and give their ideas space and freedom to blossom.
They like to be nostalgic but also want to prepare for the future by learning from the past. They like to draw a big picture in their heads to see how things connect, using a lot of problem-solving skills.
Enter the world of Ambassador TY Buratai and former Chief of Army Staff (2015-2021). A very distinguished Nigerian whose contributions to the Nigerian cause know no bounds. Little wonder his stint as Chief of Army Staff in Nigeria goes down in history as one of the best in improving the resourcefulness of officers and soldiers of the Nigerian Army.
Ambassador TY Buratai is a combination of strength and character, whose deep thoughts gave birth to numerous interventions that repositioned the Nigerian Army. Aside from the combat efficiency of the Nigerian Army, which was at its peak during his tenure, he was able to make tangible introductions that many thought could not be achieved.
A good example is the Nigerian Army Resource Centre, established in 2015 to offer creative decision-making ideas and systematic frameworks while helping to bridge important strategic and operational capacity gaps in providing workable, practical solutions to pertinent national defence and security issues.
Who would have thought of such an initiative but an individual in the quest for an improvement in national security? The fundamental core values of NARC revolve around a determination to help the Nigerian Army make a positive difference in optimizing Nigeria's national security and state-building and Nigeria's role as a positive regional peace and security contributor.
One can only imagine the thoughts that led to the establishment of such a Centre by Ambassador TY Buratai as the chief of army staff.
Another worthy example is the establishment of the Nigerian Army University, designed for developing middle and high-level manpower in the areas of technological empowerment for civilians and the appreciation for military policy, logistics and strategy. It's also a centre of innovation and technological development to meet the ever-changing and rapid development in the dynamics of modern warfare. This is another brilliant one.
Indeed Ambassador TY Buratai is an exceptional leader who cherishes every opportunity to engage in intellectual endeavours. I gathered that his penchant for reading and research knows no bounds. And one could only imagine what his library would look like.
There is something about Ambassador TY Buratai that has not fully evolved. Beyond the brilliant career in the Nigerian Army that culminated in his appointment as Chief of Army Staff, he has consistently demonstrated uncommon attributes that are not usually associated with the military profession. How else could one explain the establishment of the Tukur Buratai Leadership Centre?
It is pertinent to x-ray the Tukur Buratai Leadership Centre. It was established to carry out and assist research on peace, security, and defence-related matters in Nigeria and beyond. According to information gathered from the Centre's webpage, its mission is "to be a topmost research Centre in Nigeria working on issues of peace, and National Security in line with world best practices in areas of diverse research, networking, and collaborations." Another brilliant one from the TY Buratai stable.
Consequently, I wasn't surprised by his exploits as Chief of Army Staff, where excellence was at its peak. He revolutionized the Nigerian Army's operational efficiency in numerous ways. He thought outside of the box and brought in outstanding innovations.
I agree that a book can be written in volumes on the achievements of Ambassador Tukur Buratai as Chief of Army Staff. I recall that at a forum where issues on leadership were discussed, it was jokingly said that the tenure of Ambassador TY Buratai as Chief of Army Staff gave considerable attention to educational reforms in the Nigerian Army. While it might have been banter, in a way, it was a statement of fact and buttressed the point being made about how much of an intellectual he is. And maybe he was the first Chief of Army Staff in the annals of the Nigerian Army that successfully blended intellectualism and military professionalism.
Ambassador TY Buratai has remained evergreen and exceptional even in his new national assignment as Ambassador of Nigeria to the Benin Republic. Undoubtedly, he is a reader and primarily responsible for his exploits that have proven tangible in service to our fatherland. The aphorism that knowledge is power is succinct in the case of Ambassador TY Buratai.
Adebayo is a research student at Federal University of Agriculture, Abeokuta.
Climate Change: Delivering Objectives Of Act 2021 Without "Humongous Bureaucracy"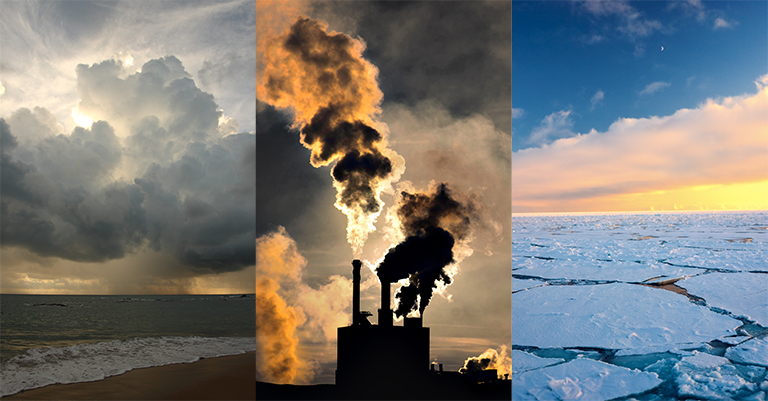 Climate Change: Delivering Objectives Of Act 2021 Without "Humongous Bureaucracy"
By Mardiyyah Omikunle
Recent moves by President Buhari to implement Climate Change Act 2021, Nigeria's framework law to deliver green growth for sustainable economic development, are rubbing against bureaucratic infighting over the form and composition of the implementing mechanism the National Climate Change Council (NCCC) and its secretariat. The NCCC is chaired by the President with broad participation from government and civil society, and is supported by a Secretariat headed by a Director General who is recommended by NCCC and appointed by the President. Because the NCCC is chaired by the President and Vice President and located within the presidency, it signals to the world that Nigeria is taking a whole-of-Government approach to low carbon development and is not merely delegating the issue to a line ministry. Recent pronouncements by the Minister of Environment, Mohammed Abdullahi, questioned both the 'humongous bureaucracy' CCA created and the composition of the NCCC. Such doubts as COP 27 approaches, may be misinterpreted as sending mixed signals to development partners interested in supporting Nigeria's energy transition.
Recently, the Minister vented his frustration at the unwieldy 'humongous bureaucracy" of "state and zonal directors" in the NCCC's secretariat. He went further adding that "membership of the council also inadvertently takes out commissioners of environment as members of the Climate Change Council. The secretariat has no directorates to support functions of the director-general, no transitional provisions in relation to functions of the department of climate change and the Climate Change Council." The minister then announced that he had set up a technical review committee within the Ministry of Environment to initiate "amendments of the Act".
An internal ministry of environment technical review committee to amend the Act is the classic bureaucratic response to a bureaucratic problem. The Act's implementing structure appear designed to avoid capture by a single ministry and be nimble enough to respond to reform priorities across ministries departments and agencies and between the levels of government. While this may have drawbacks, the more pertinent question relating to structure and institutional transition is whether the NCCC and the secretariat can provide the framework for sustainable economic development achieved through low carbon means to occur across government and society. Here, the ministry of environment has specific inputs to make the climate diagnosis. The treatment plan or cure is actually provided by other stakeholders responsible for the policies, technologies and societal changes that make sustainable economic growth a reality. The treatment aspects of the CCA's objectives and NCCC's mandate involve inputs primarily from other agencies such as the petroleum, power, transport, water, works and housing sectors among others. The CCA and NCCC thus require a whole-of-government review, and not just a ministry of environment technical review.
While, the Minister and the ministry are understandably territorial about the CCA and NCCC, the NCCC is unlike other councils or committees superintending particular sectors as with say communications with the Nigeria Communications Commission (NCC). The NCCC and its secretariat are crosscutting institutions that resemble the defunct Office of the Senior-Special-Assistant to the President on Millennium-Development-Goals (OSSAP-MDGs) and the Bureau of Public Enterprises (BPE). The BPE as secretariat to the National Council on Privatisation (NCP) closely resembles the NCCC and its secretariat. Both OSSAP-MDGs and BPE were created within the Presidency and operated on a whole-of-government premise rather than being hived-off from a parent-ministry – a kind of prodigal children as the Minister seems to think the NCCC and secretariat are.
It is worth mentioning that the pioneering Director-Generals or leaders of both OSSAP-MDGs and BPE had successful non-civil service professional and managerial careers and brought that private sector drive, energy, can-do spirit and organisational discipline to the new institution. They also possessed the requisite stakeholder management skills to navigate social and political interests across all levels of government. This does raise questions, given the vast all-encompassing and existential challenge climate change poses, whether the Minister sees the proverbial forest from the ministerial tree.
Seeing the forest from the ministerial tree generates the perspective needed to discern the internal inconsistencies in the Minister's position. As it is difficult to reconcile the minister's criticism of the CCA with his proud announcement, in the same breathe, "that just last week, Mr. President appointed the pioneer director-general of the National Climate Change Council." If the deficiencies in the Act can prompt the minister to review and recommend amendments, why then announce the appointment of a Director-General when the CCA expressly says that such an appointment can only be made after the NCCC recommends a Director-General to the President? Such an appointment and announcement fits squarely into the problems the CCA has that the technical review committee should have also reviewed. It is even more irregular when the appointment is announced by the minister or the ministry rather than the Presidency, which usually announces such appointments. It is unclear whether the appointment has been announced by the President or presidency at all.
These irregularities and inconsistencies will not have gone unnoticed by the international community, private sector investors and interested parties to Nigeria's climate change objectives.
In the end raising issues about the CCA while making unconfirmed pronouncements on staffing this close to the 27th Conference of Parties (COP 27) in November in Egypt sends the signal that Nigeria is not ready politically, institutionally or policy-wise to receive the investment required to transition to a low carbon economy. This ultimately defeats the very objectives of the CCA.
If Nigeria is to achieve the objectives in the CCA, the Minister and Ministry of Environment will need to play their indispensable part by not going it alone, but by being in lock step with the entire government and people of Nigeria. We all go farther on the road to net zero when we go together.
Mardiyyah Omikunle, specialises in Energy Law and Climate Change, she writes from Lagos.
ADVANTAGES OF BUYING AN APARTMENT NEAR SHOPPING MALLS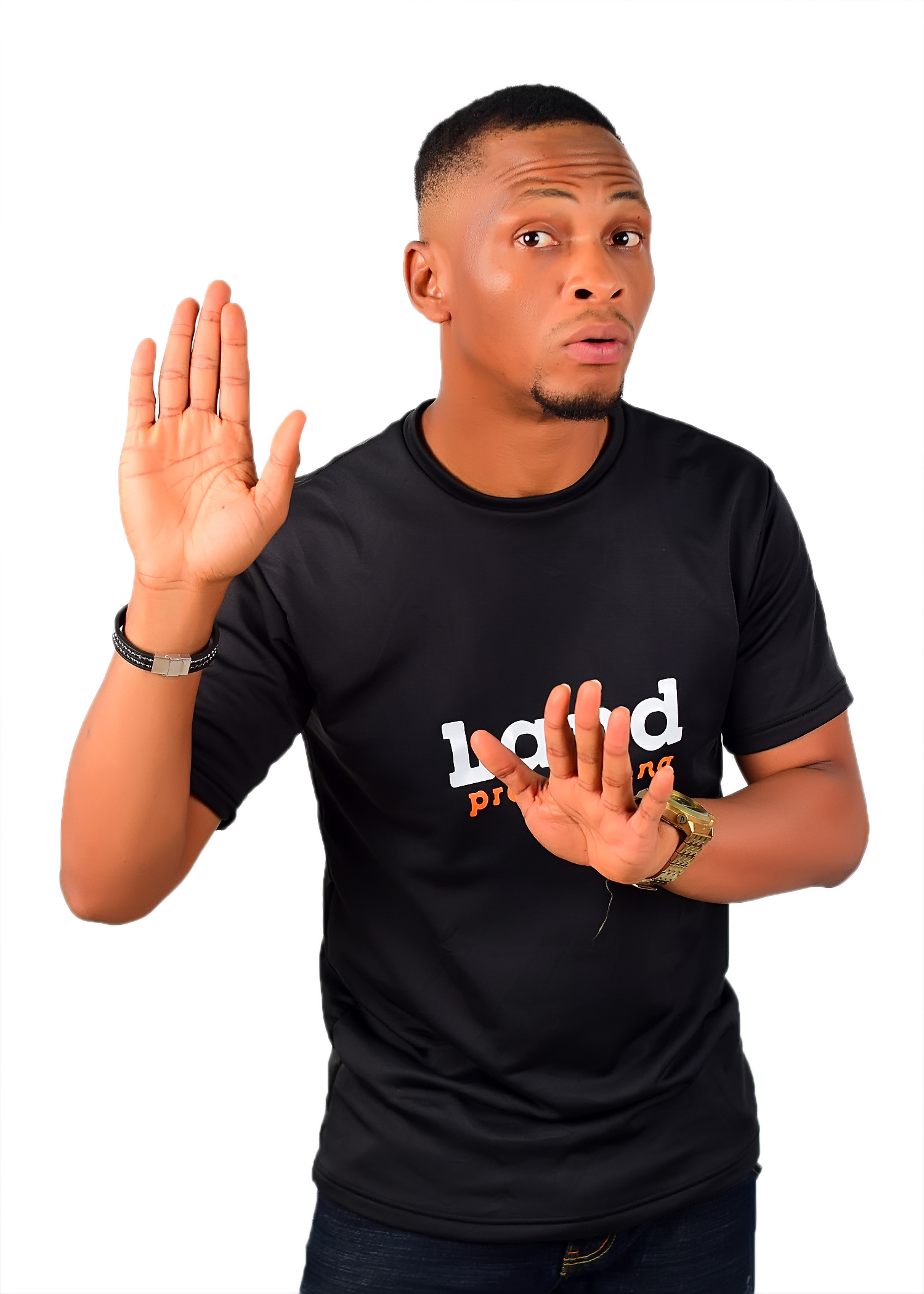 ADVANTAGES OF BUYING AN APARTMENT NEAR SHOPPING MALLS
BY DENNIS ISONG
Buying a property is not as much as knowing where to buy the property. You can buy a property and end up discovering that the chosen area is a big mistake because of the lack of its profitability. There are certain features you should look out for when buying a property and one of them is its proximity to general amenities such as a popular hotel, shopping mall, etc.
But we are focusing on a shopping mall in this article.
Buying an apartment is always the first choice for people who are interested in getting started with a real estate investment. But with most investments, you have to start it right. An obvious choice for your real estate investment would be an apartment in a highly-urbanized area, specifically properties that are near shopping malls.
1. Easy access to products and items that are only available in shopping centers
If you ask many people, they would tell you how tedious it is looking for household/personal needs to buy and not finding them close by. It's frustrating to go to your nearby store and then realize that they are all out of your favorite household brand. This is why it's a big advantage to live in an apartment that is near a shopping center. You won't have to worry about looking for a certain product or item because you know that the store has a lot of them in stock. Also, going from your apartment to the shopping center is just a few meters away, making the whole experience faster and more comfortable.
2. Access to schools, parks, and other recreational facilities
An area that has a mall facility is an area that bustles with activities. Such areas will have schools, parks, hospitals, etc around which makes having a property close by worthwhile.
Besides, these places are very convenient for a person with a growing family.
3. A shopping center makes for a great landmark
Landmarks are important features to look out for when buying a property. One of the biggest issues with moving to a new place is having to describe your new place. However, if you're living right next to a shopping center or commercial district, you can easily tell your friends or family members to find the particular shopping center and call them out once they've arrived.
4.No problem with public transportation
Unlike some places where getting transportation is an extreme sport because of where it's located, property near a shopping mall does not have issues with that. Since it's an area bustling with activities, you are sure of a good and active transport system.
It is very easy to pick up and sends off your visitors should they want to visit you in your apartment. The same can also be said for you when you need to commute either for work or travel.
5. Availability of many shops and restaurants near the shopping center
You are open to choices and varieties because of the availability of shops and restaurants.
A shopping center is bound to have a lot of small shops and restaurants that you and your family can enjoy. Besides, who doesn't want to eat out in a fancy restaurant just a few meters away from your doorstep?
6. Your apartment is located right in the heart of the city or town
Mall developers make sure that their business is always located in an area where a lot of people pass by and/or meet during the day. So, if your apartment is located right next to a huge shopping center, then you can be sure that your apartment is located right in the heart of the city. You are in the vicinity of the most vital parts of the city such as the main road, schools, and business districts.
Dennis Isong helps individuals invest right in Real estate. For questions on this article or enquiring about Real estate. Follow him on Youtube https://www.youtube.com/landpropertyng , Email Dennis@Landproperty.ng or Whatsapp/Call +2348164741041