Parallex Bank MD Urges Vice Chancellors to Build Resilient Systems in Universities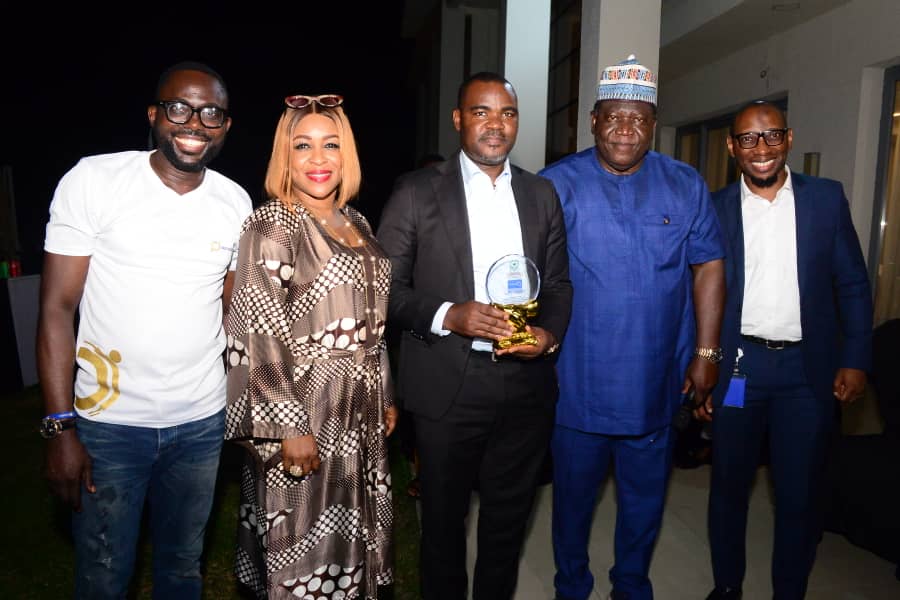 Parallex Bank MD Urges Vice Chancellors to Build Resilient Systems in Universities
In a recent workshop organized by the Committee of Vice Chancellors of Nigerian Universities in Lagos, Dr. Olufemi Bakre, the Managing Director of Parallex Bank, emphasized the urgent need for Nigerian universities to adapt and thrive in the face of rapidly changing internal and external factors affecting organizational sustainability.
Under the theme "Organizational Wellness for Enhancing Innovation and Resilience in Nigerian Universities," Bakre highlighted the multifaceted challenges that academic institutions in Nigeria are currently facing. He stressed that fostering innovation and resilience is now crucial for their survival in today's fast-paced and ever-evolving world.
Recognizing Nigerian universities as nurturing grounds for future leaders, researchers, and professionals, Bakre urged Vice Chancellors to prioritize organizational wellness as a fundamental pillar for progress.
This approach entails addressing not only the mental, physical, and emotional well-being of individuals within the universities but also creating an environment that fosters growth and supports personal development.
Bakre described the global landscape as volatile, uncertain, complex, and ambiguous. However, he firmly believed that embracing organizational wellness would enable the universities to build resilience and drive innovation, ultimately contributing to the advancement of Nigerian society. The positive impact of such wellness initiatives would extend beyond the boundaries of campuses, as Nigerian universities play a crucial role in driving economic growth and societal transformation.
Highlighting the role of universities in shaping graduates' skills and mindsets for future challenges, Bakre emphasized that their efforts contribute to building a prosperous and sustainable society. He urged Vice Chancellors to embark on a journey towards organizational wellness, unlocking the true potential of universities and paving the way for a brighter future for Nigeria.
The Executive Leadership Development Programme for the Committee of Vice Chancellors of Nigerian Universities was sponsored by Parallex Bank, along with other supporting sponsors, to further strengthen the focus on organizational wellness and its significance in enhancing university performance.
Why You Should Patronize Oye's Food Place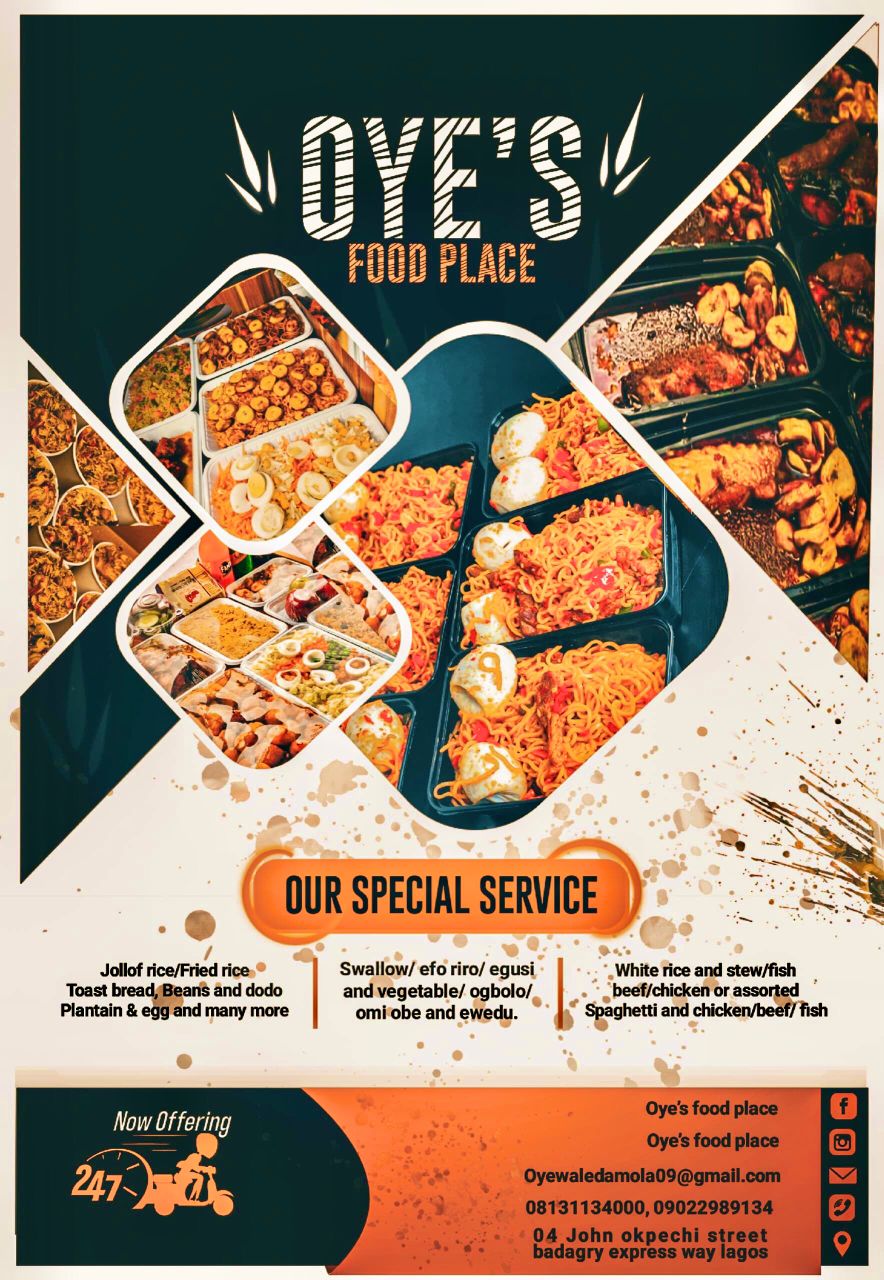 Why You Should Patronize Oye's Food Place 
Everyone deserves a good meal, especially after a hectic day at work. Oye's Food is the one-stop place to get delicious and nutritious food.
Run by Damola Oyewale, a gifted chef, Oye's Food prides itself in all kinds of food and soups both local and continental at the doorstep of your house. They take the stress off you and their delivery package is top-notch. That's why dignitaries prefer Oye's Food to take care of their food. A trial will convince you…
The Alternative Bank Delights Customers with Exclusive Seasonal Product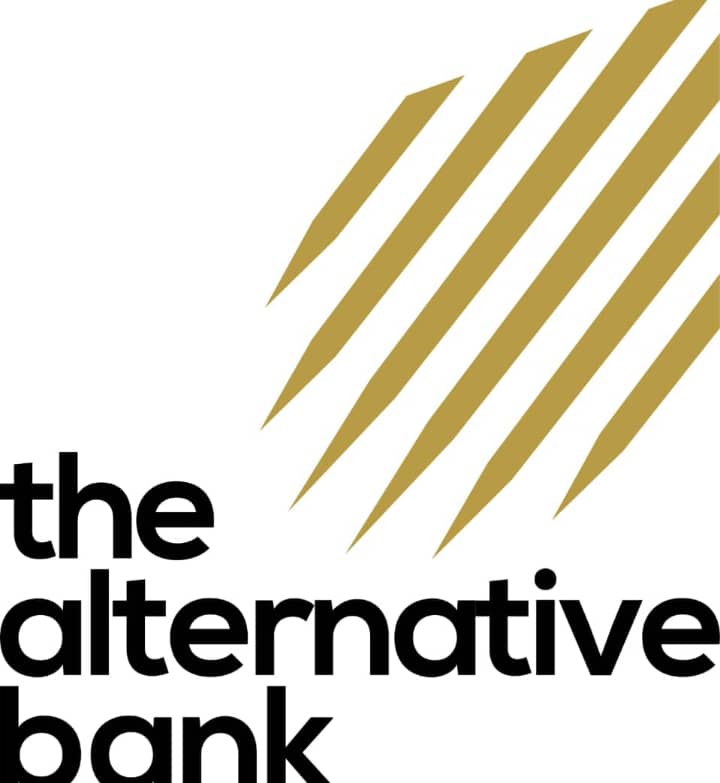 The Alternative Bank Delights Customers with Exclusive Seasonal Product
Ahead of the festive period, The Alternative Bank is offering customers an innovative financial product designed to enhance the holiday experience.
This pioneering solution – AltMall, allows individuals to instantly acquire desired items and pay in manageable instalments, freeing up funds for other essential needs.
AltMall provides customers unparalleled flexibility through deferred payment options, promising a seamless and stress-free shopping experience.
In an official statement, Mohammed Yunusa, Head of NIB Digital and Consumer Business at The Alternative Bank, acknowledged the challenging economic conditions and emphasized the bank's commitment to ensuring that customers can still enjoy the best of the season.
Yunusa stated, "The Alternative Bank recognises the economic challenges that may hinder many people from fully enjoying the festive season. In anticipation of this reality, we are proud to offer our valued customers a unique financial product as a solution."
"At The Alternative Bank, we understand the significance of family ties, reunions, and other festivities during this time of the year. With AltMall, we aim to provide a respite for our customers, enabling them to continue cherished traditions, regardless of the economic situation," he added.
AltMall is tailored for the modern consumer, providing access to the platform from the comfort of home or while on the go. Customers can conveniently choose deferred payment options aligned with their financial preferences, allowing them to savour their purchases while effectively managing their finances.
Yunusa highlighted AltMall's commitment to prioritizing customer convenience, stating, "AltMall gives our customers control over their purchases and payment schedules. Our platform ensures a seamless and user-friendly shopping experience, whether at home or on the move."
The Alternative Bank, known for its dedication to innovative financial solutions, reaffirms its commitment through AltMall. The product represents a significant step in redefining the intersection of finance and e-commerce, offering a unique shopping experience that combines convenience, variety, and financial flexibility.
As the festive season approaches, The Alternative Bank invites customers to make the most of AltMall, embracing a new way to shop online that aligns with their evolving needs.
ENDS
Why You Should Patronize dElite Couture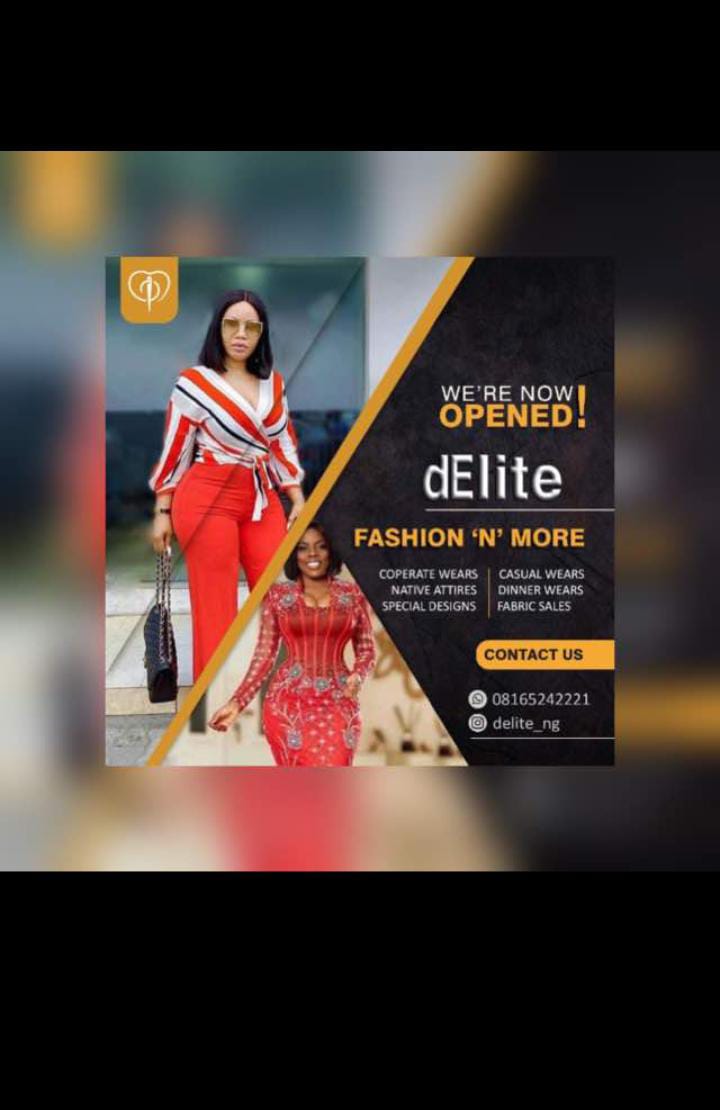 Why You Should Patronize dElite Couture
Arguably, one of the leading Couture in Nigeria is dElite Couture. Owned by delectable Oluwatosin Afeniforo, its a haven of fashion and more.
Known for trendy styles and quality services, celebrities and dignitaries are finding dElite as the place to be for top-notch fashion styles.
A trial is enough to convince anybody that dElite couture is the place to be where fashion is concerned.