I must be the president of this country – Peter Obi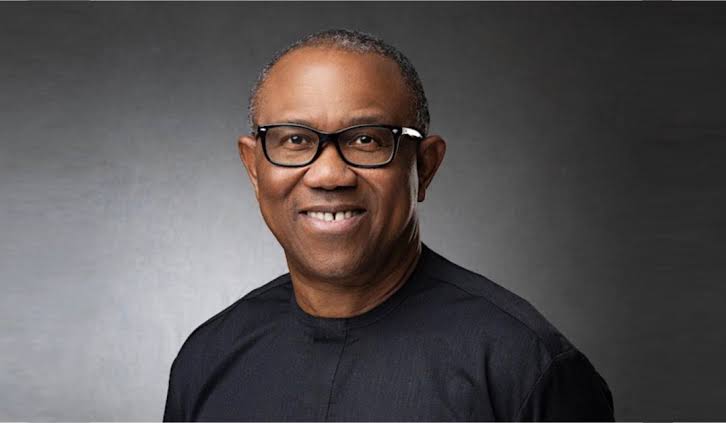 Labour Party presidential candidate in the last election, Peter Obi has said that he ''must be" Nigeria's President.
Sahara Weekly Reports That Speaking at the presentation of a book entitled: "Peter Obi: Many Voices, one Perspective", in Awka, Anambra State capital, on Friday, May 12, Obi stated that he is not in a hurry to achieve this dream. 
Punch reported that the former Governor of Anambra state said; 
"Anyone who thinks I'm in transit is wasting his time. Let me tell you, I must be the president of this country. I'm sure of that. If it is not today, it must be tomorrow.
"Other people who want to be, should come and tell us what they want to do, and how to do it. This is my country, I don't have dual citizenship. If anyone thinks I am going to run away from Nigeria, they are lying.
"I have three engagements in Anambra and Lagos today. I will be speaking in Lagos tonight. We will not leave Nigeria. I am not in a hurry to become the president, but I know it must happen.
"For three years I was in court in Anambra to reclaim my governorship, just to challenge the process. Many people tried to discourage me, but I said even if the entire four years tenure elapsed for us to prove a point and correct the process, I will be fulfilled.
"My argument is that, let's do what is right. I always tell everyone that I will not give people money to do the wrong thing. I have been the chairman of a committee; the TETFUND committee, and Prof Mahmood was my member. We know ourselves, but when he became INEC chairman, I have never met him. I told him, you're an umpire, just do what is right.
"If you have the chance to do the right thing, and you insist on perpetuating anarchy, then, it will consume everybody one day. I insist that we must do the right thing.
"I was in an event yesterday in Abuja, and it was World Food Organisation. I listened to a report that stated that Nigeria will face intense hunger in years to come.
"It is Nigeria that will face hunger, not Peter Obi. The report listed Borno, Adamawa, and Yobe as the states that will be worse hit, but those three states put together are five times larger in land mass than Israel, yet Egypt exports food, but Nigeria cannot feed itself.
Social Political Group Calls On Dr.Okundaye To Join Governorship Race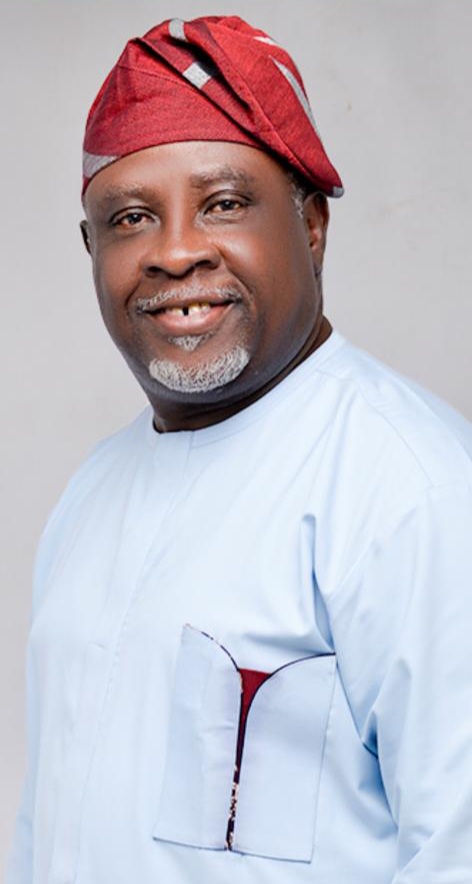 Social Political Group Calls On Dr.Okundaye To Join Governorship Race
By Elvis Omoregie
Sahara Weekly Reports That A Social  Political group Edo Progressive Forum has called on a chieftain of the Labour Party Dr. Oghogho Okundaye, to join the governorship race for Edo state  2024.
This was contained in a communique issued at the end of the group enlarged meeting held in Benin.
Briefing Newsmen At the end of the meeting The State coordinator of the group Marcus Ediale, said they decided to hold the meeting to appraise the Political happenings in the state and  fashion out way forward.
He said at the end of the deliberation on  the issue of governorship race came up and after much discussion the members agreed that competence, capability, exposure and ability to carry people along should be the criteria to be considered by all the political parties in getting their representatives rather than zoning.
Comrade Marcus Ediale also told journalists that the issue of some personalities were also discussed and the members decided to persuade a Labour party chieftain Dr Oghogho Okundaye to join the race for the 2024  gubernatorial election.
Throwing more light on the issue the secetary and Publicity Secretary of the group Erhabor Osamuyi and Isah Briamoh respectively  said having been following the pedigree of Dr Okundaye the group decided to call on him to take the bull by the horn and contest.
They said apart from his humanitarian and generosity Dr. Okundaye level of intellect and exposure are some of the criteria the next Edo State governor should possess in order to take the state to further heights
Other members of the Edo Progressives forum said arrangements are already in top gear to approach Dr Okundaye  physically having the followed him from afar to persuade him to accept  their plea
They expressed optimism that with the calibre of  Dr.Okundaye as the state governor who is a detrabilized Nigerian  the much sought after getting to the pinnacle of development will be easily achieved.
The Edo Progressives Forum is a non partisan socio economic group with members within and outside Nigeria and it  champions the  cause of good governance and  Progressive governance in the country.
BREAKING! Gunmen Attack Kogi Governor, Yahaya Bello, Several Injured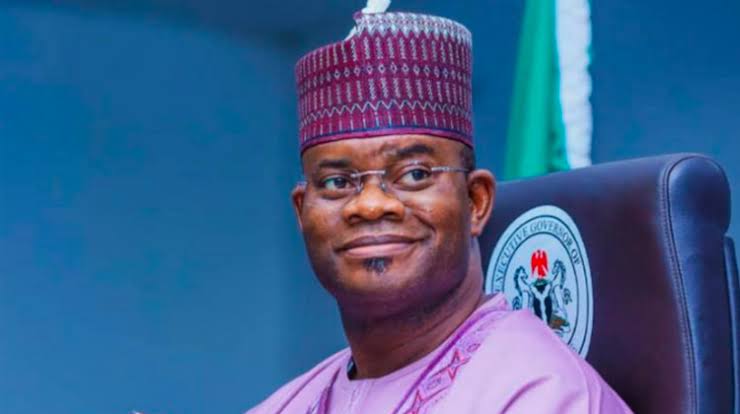 BREAKING! Gunmen Attack Kogi Governor, Yahaya Bello, Several Injured
Sahara Weekly Reports That Governor Yahaya Bello of Kogi State escaped death by whiskers when his convoy was blocked and attacked by people believed to be supporters of Alh. Muritala Yakubu Ajaka at about 12.30 hours on Saturday.
The attack took place near the Naval Base, a few kilometres from Lokoja town.
It was reported that the convoy of Muritala Yakubu Ajaka, having sighted that of the Governor, reportedly blocked the road while some of his armed thugs started shooting sporadically at the Governor's convoy.
A Tundra branded with the logo of the SDP and with SDP flags also blocked the Governor's vehicle and occupants of the SDP-branded Tundra were armed with rifles and short guns.
Confirming the incident, the state Commissioner for Information and Communication, Kingsley Fanwo, said there is no cause for panic as the Governor is in high spirits.
"Some security aides and other aides attached to the Governor sustained some degrees of injuries and have been rushed to medical facilities for medical attention.
We urge the people of Kogi State to remain calm as security agents are in full control to ensure the arrest of the hoodlums behind the attack.
"The State Government will ensure that law and order are maintained as the attackers will be brought to justice," he said.
Governor Bello warned that no APC member should involve in any reprisal attack as insecurity from any quarter will be met with stiff penalties
ACAON congratulates President Bola Ahmed Tinubu, described him as visionary leader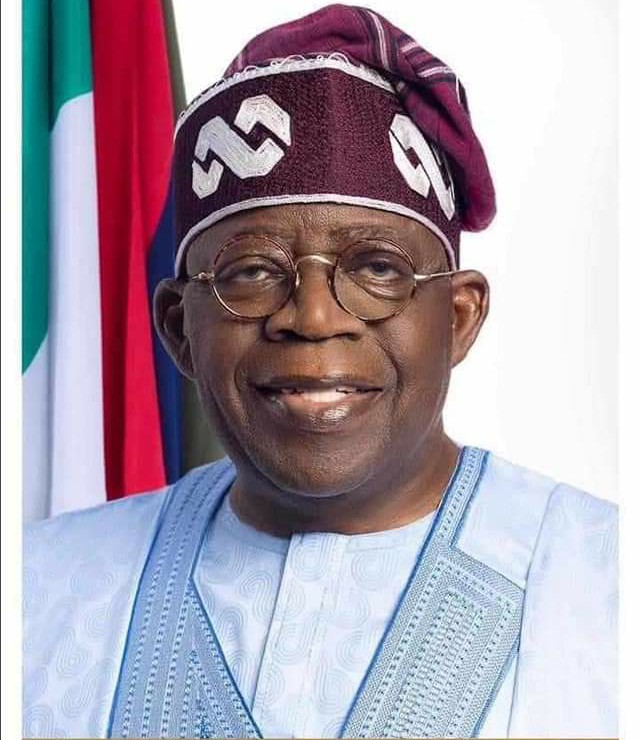 ACAON congratulates President Bola Ahmed Tinubu, described him as visionary leader
By Ifeoma Ikem
Sahara Weekly Reports That The Board of Trustees and National Executives Council of "Anti- Corruptions Awareness Organization Nigeria ( ACAON), has sent a congratulatory message to Nigeria's new leader, President Bola Ahmed Tinubu, GCFR.
Tinubu was inaugurated as the 16th Nigerian President on 29th of May, 2023.
In a congratulatory statement personally signed by the BoT chairman, Alhaji Prince Kola Kadewolu Adeyemi
The statement was made available to the pressmen ,the group described Tinubu as a visionary leader who understands governance
ACAON expressed satisfaction that the Former Lagos State Governor would revamp the current situation and make great impact in every sectors across the nation.
"We pray for an enabling environment throughout his tenure with his cabinet to be a very successful one.
Aderemi advised Mr President to be mindful in implementations of any of his policies in other to avoid any serious hardships to the masses which he took oath to govern.
Stating thatthe president should recall one of the major issues experienced from the immediate past adminstration which was her "cashless policy and Fuel scarcity.
According to him, presently the masses are not happy concerning the announcement of fuel subsidy removal during his inauguration speech by the President ,he should do something urgent because everyone is just recovering from Cashless Policy,that led Nigerians into buying of Naira with Naira,
"To Whom Much is Given, Much is Expected" .