Primate Ayodele's Prophecy On Cholera Outbreak, Plane Crash, Obong Of Calabar Fulfilled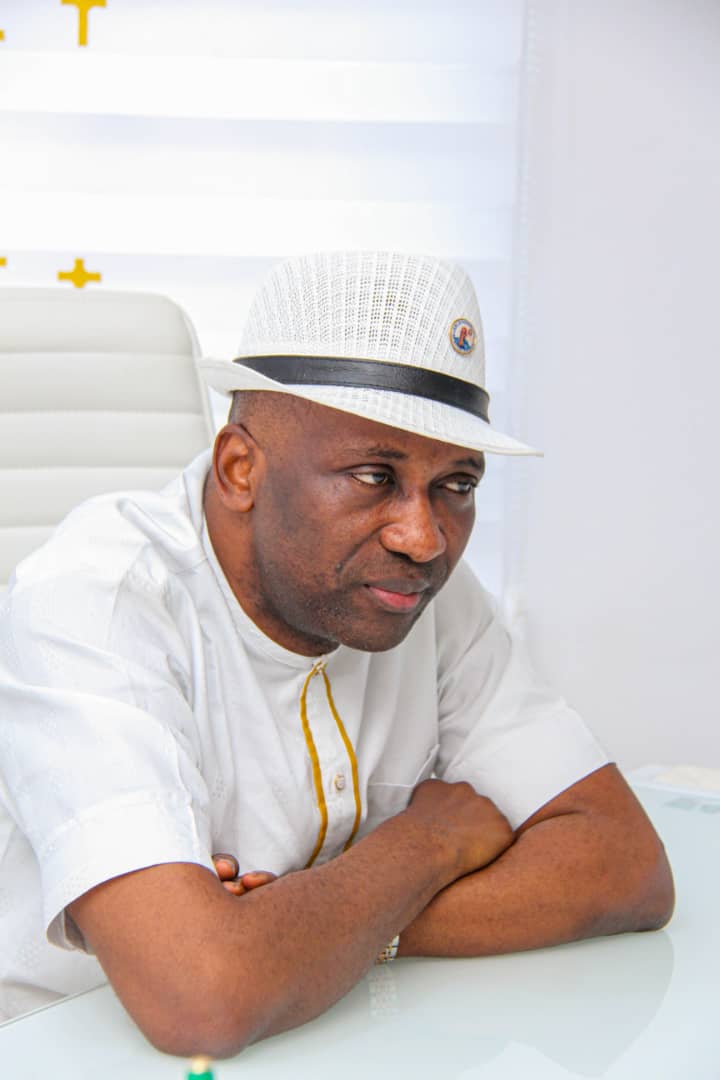 Primate Ayodele's Prophecy On Cholera Outbreak, Plane Crash, Obong Of Calabar Fulfilled
Some of the notable events that has happened in the world recently have fulfilled the prophecy of Primate Elijah Ayodele, the Leader Of INRI Evangelical Spiritual Church.
Among them is the recently recorded outbreak of Cholera iin Malawi, plane crash in Nepal and the dethronement of the Obong of Calabar which happened last week.
Primate Ayodele in a video released on his TikTok account some weeks ago made it known that there will be cholera outbreak in some parts of Africa.
Just few weeks after this statement, News broke out that Malawi recorded the worst outbreak of Cholera that has killed about 750 people and counting.
On the Obong of Calabar, Primate Ayodele in his 2022 prophecies warned some traditional leaders including the Obong to pray for their territories and crisis. The dethronement of the king has fulfilled the prophet's prophecy .
Some hours ago, a plane crash that claimed the lives of over 40 passengers took place in Nepal. In his 2023 prophecies, primate Ayodele warned the world to pray against plane crash that will lead to death of several. This has also been fulfilled.
Primate Ayodele has a track record of several fulfilled prophecies even in the international scene. He released his prophecies for 2023 on December 23, 2022 and since then, several of them have been fulfilled.
How to store naturic drink to stay fresh and yummy 🤤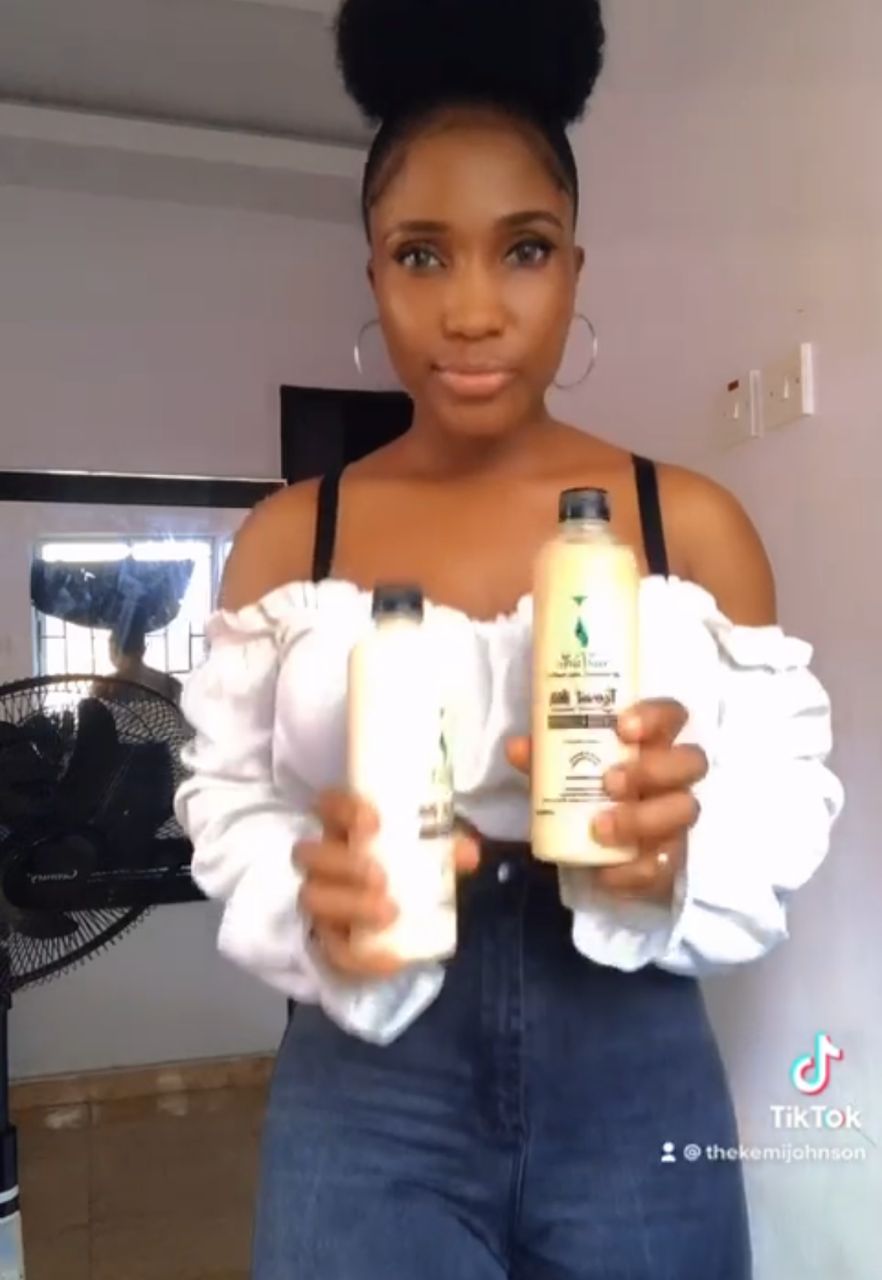 How to store naturic drink to stay fresh and yummy 🤤
Do you enjoy a tall, crisp glass of plant milk, then it is a must for you to be aware of how it is stored.
Based on the fact that, homemade plant milks aren't pasteurised, sterilised or homogenised, they don't last as much as their pre-packaged counterparts. This is because they contain lotta active micro and macronutrients such as amino acids, minerals, vitamins, enzymes etc
To ensure that these drinks last up to 3-5 days, it is important to keep them refrigerated.
Once purchased,
👉Kindly store in the refrigerator chilled (3-5 days)
👉To improve shelf life, *freeze it*
*👉Rest it on the wall of the freezer where is the coolest.*
👉Keep in a cooler bag or a cooler with some ice on it.
Keep it chilled always.
Note- Cold temperatures slow biochemical reactions taking place in the drink so they help keep milks longer.
For enquiries/preorder
Kindly call/whatsapp
09135700570
Naturic, your no 1 nondairy milk company
Green is life💚💚💚
Why You Should Patronise Glopat Massage services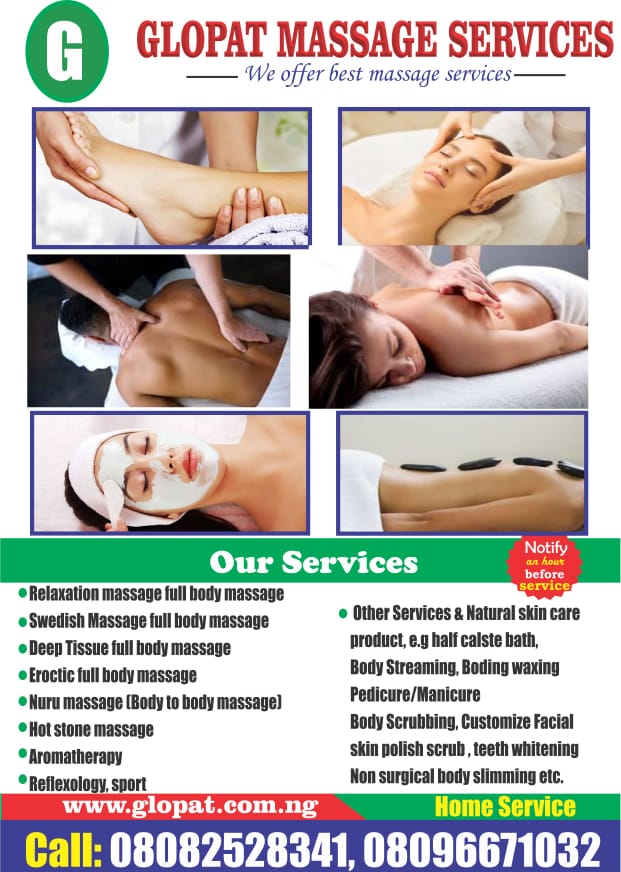 Why You Should Patronise Glopat Massage services
Of a truth, Glopat massage services offers the best massage services in Abuja.
Their topnotch services and well trained therapist has endeared them to dignitaries and celebs….
Some of their services include Swedish full body massage, relaxation and deep tissue massage,hot stone and aromatherapy.
Other services are natural skin care products such as half caste bath,body streaming,waxing,pedicure?manicure amongst others.
call 08082528341 or 08096671032
Healthgarde Addresses Domestic Violence, Hosts Awards Dinner for Achievers in Abuja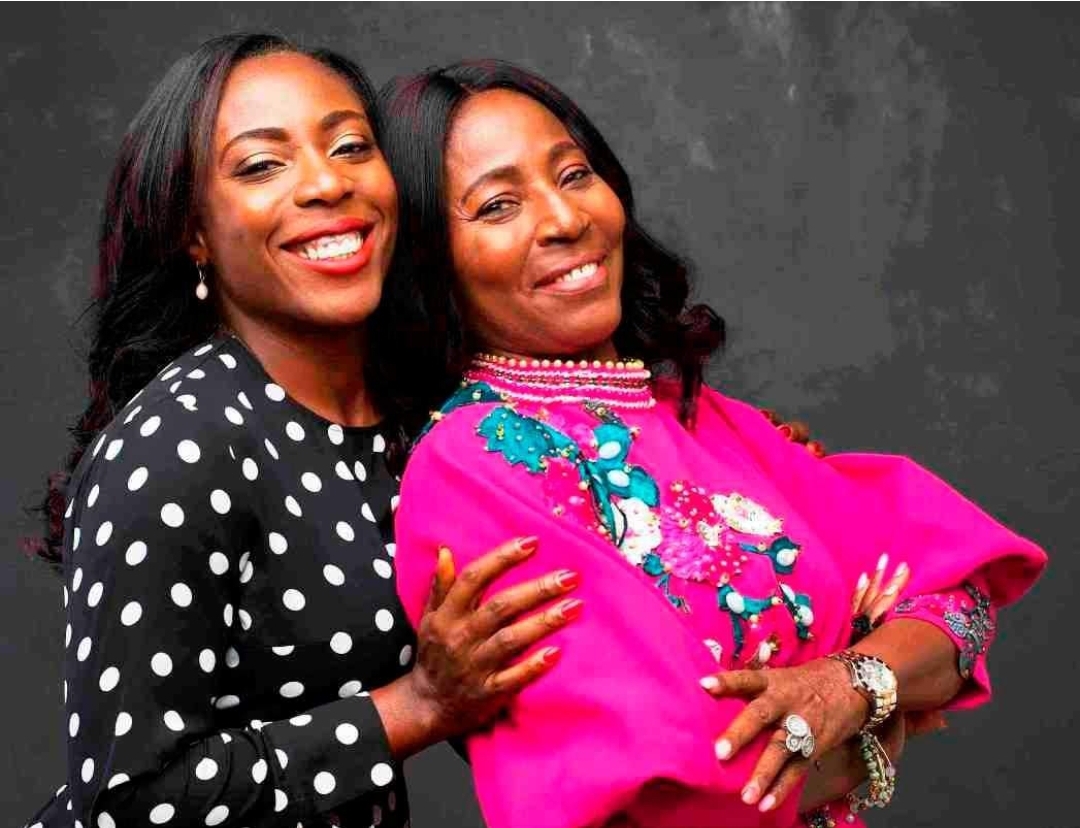 *Healthgarde Addresses Domestic Violence, Hosts Awards Dinner for Achievers in Abuja
Multilevel marketing giant, Healthgarde International, a physical and financial wellness organization owned by Africans for Africa is blazing a new trail this weekend in Abuja, Nigeria as it hosts a high level conference to address domestic violence and gender inequality at sunrise and at sunset, an exclusive awards dinner to celebrate high achievers.
Addressing news men ahead of the confab and dinner, the Chief Executive Officer, Healthgarde, Nneka Lovelyn Nwarueze, said "At Healthgarde International, we are faith-inspired and our goal is to create a thriving direct selling company developed in Africa by Africans for Africa with a mission to make a difference in people's lives by creating wealth through health.
"So this Saturday May 21 at a highbrow venue in the heart of the Federal Capital Territory, Abuja, Healthgarde is hosting two very important events. First is a no-holds-barred conference where our consultants and distributors will deal with the physical, emotional and legal issues surrounding domestic violence and gender-related inequality. We will be talking business and our speakers are Ogechi Ogbenna Esq and Healthgarde's top executives" Nwarueze explained.
Shedding more light on the day's activities, the Johannesburg, South Africa-based Chief Operating Officer of Healthgarde International, Lovelyn Bassey said, "Second is our awards dinner. It's going to be exciting and colourful. It is our mid-year Healthgarde recognition soiree. We will recognize and reward our top achieving distributors for their hard work and achievements so far this year. We would also officially launch our 'Travel to South Africa' incentive, which should truly excite our distributors."
Healthgarde has an active base of over 12,000 distributors and in Southern Africa, over 20,000 active distributors. Its business network and networth is spread across the United States, Nigeria, South Africa, Namibia, Lesotho, Swaziland, Ghana and Uganda, and is still growing.
Healthgarde International is led by the female trio of Nwarueze as CEO, Bassey as COO and Isabel Laubscher as MD, Southern Africa. Watch this space next week for the full exciting reports of the confab and dinner.