Association Of Licensed Private Security Practitioners Of Nigeria (ALPSPN) Holds 3rd Annual Private Security Conference in Lagos Nigeria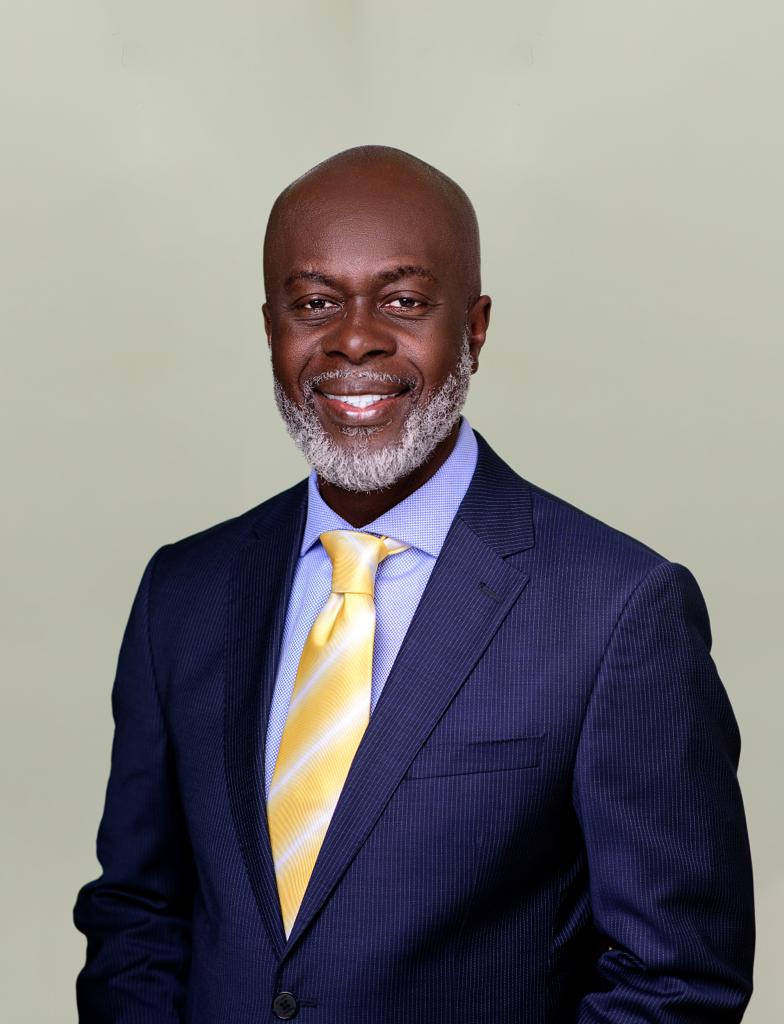 Association Of Licensed Private Security Practitioners Of Nigeria (ALPSPN) Holds 3rd Annual Private Security Conference in Lagos Nigeria.
– Sanwo-Olu, Dr Solomon Arase, Dr Audi, Dr Tunji-Ojo, Others To Grace Summit
Sahara Weekly Reports That The Association of Licensed Private Security Practitioners of Nigeria (ALPSPN) – the umbrella body of all licensed private security companies in Nigeria – is hosting its 3rd Annual Private Security Conference (PSI) in Lagos Nigeria.
The summit is a convergence of over 1,450 licensed private security companies in Nigeria including government security agencies, regulating ministries, security consultants, business leaders, decision makers and other stakeholders interested in security development.
The theme of the summit, "Redefining Security – The Role of Private Security in a Changing World," underpins the need for collaboration amongst all stakeholders to have a safe and secure home, businesses and country.
Dr. Chris Adigwu, The National President Association of Licensed Private Security Practitioners of Nigeria (ALPSPN), in his statement revealed five major reasons stakeholders should attend the Private Security Industry Summit:
1. To understand the anatomy of the private security industry.
You'll understand the different stakeholders in the private security industry and their roles. You'll equally understand your role in protecting your assets, your immediate environment, and Nigeria as a whole.
You'll have a mindset shift in how you see private security companies and the industry in the 21st century. This'll help you know how to source for and collaborate with reliable companies, improve your security, and better prevent avoidable losses.
2. You'll understand the different ways private security can help improve your bottom line and promotion of productivity.
3. You'll explore business opportunities with the over 2,000 stakeholders attending the conference.
4. You'll be updated on the current security conversations, global trends, and strategies in the industry. This way, you'll be better informed to make the right decisions in your investments in security.
5. You'll understand how to collaborate and get the best out of your security service provider.
Interestingly, the executive Governor of Lagos State, Mr Babajide Sanwo-Olu is the Chief Guest of honour, while the host is Dr. Chris Adigwu National President ALPSPN, Dr. Ahmed A. Audi, Commandant General: Nigerian Security and Civil Defence Corps (NSCDC) as Co-host, and the Chief Host is Hon. Dr. Olubunmi Tunji-Ojo, Minister of Interior, Federal Republic of Nigeria.
The Keynote Speakers is, Dr. Solomon E. Arase IGP (Rtd.), Chairman, Police Service Commission (PSC).  The host state chairman is Mr. Babatunde Mumuni, Chairman ALPSPN Lagos State Nigeria.
Mark Otabor, anchor of the Nigeria popular TV debate show on TVC: "The Big Issue is the MC and the date is 28th November, 2023 from 9am to 4pm at the Civic Center, Victoria Island Lagos.
Access fees is N100,000 for Non- ALPSPN members While Members pay N70,000
Don't miss this event.
ASSOCIATION OF LICENSED PRIVATE SECURITY PRACTITIONERS OF NIGERIA (ALPSPN) HOLDS ANNUAL GENERAL MEETING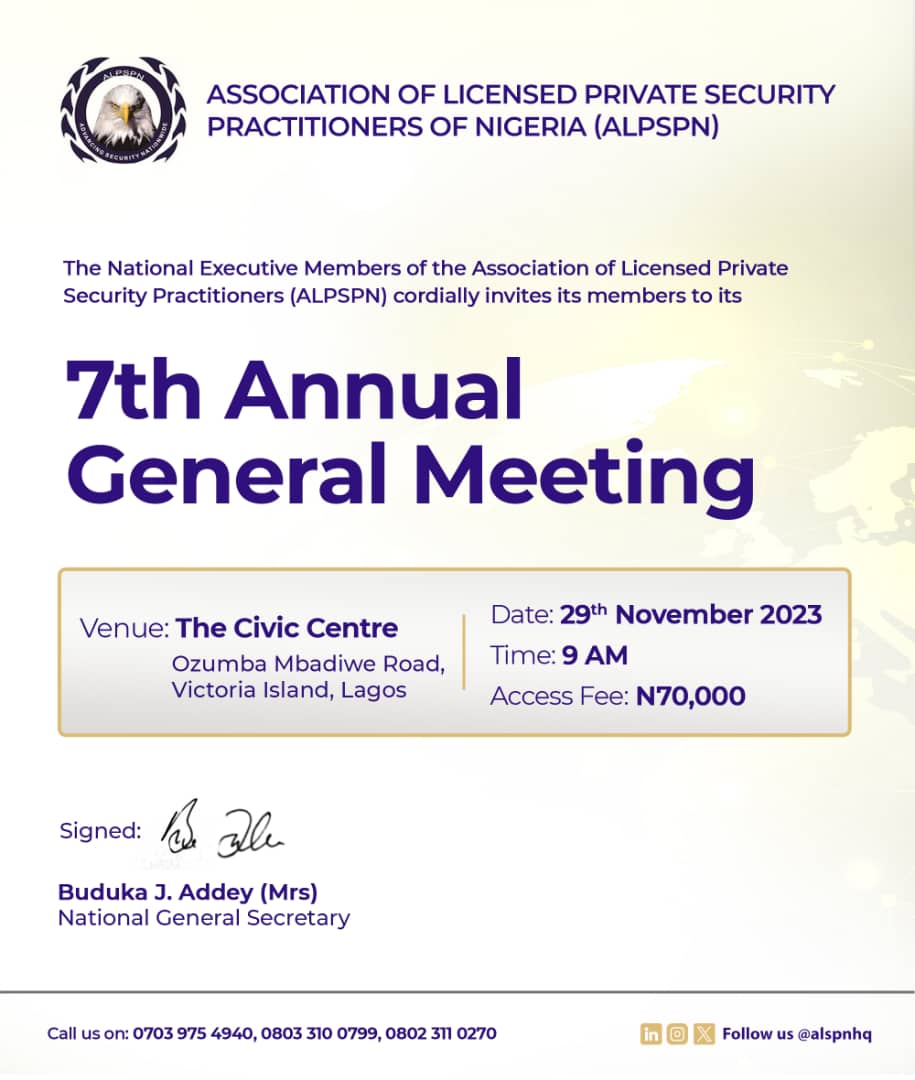 ASSOCIATION OF LICENSED PRIVATE SECURITY PRACTITIONERS OF NIGERIA (ALPSPN) HOLDS ANNUAL GENERAL MEETING
Sahara Weekly Reports That The Association of Licensed Private Security Practitioners of Nigeria ALPSPN is holding its Annual General Meeting (AGM) in Lagos State Nigeria.
*NOTICE OF 7TH ANNUAL GENERAL MEETING*
ASSOCIATION OF LICENSED PRIVATE SECURITY PRACTITIONERS OF NIGERIA (ALPSPN)
*NOTICE OF MEETING*
Notice is hereby given that the 7TH Annual General Meeting of the Members of Association of Licensed Private Security Practitioners of Nigeria (ALPSPN) will be held on 29TH day of November, 2023 at 9am at the Civic Centre, Ozumba Mbadiwe Road, Opposite 1004, Victoria Island, Lagos
*ORDINARY BUSINESS AGENDA*
1. Welcome Address by the National President
2. Adoption and approval of the 2022 minutes.
3. Report on Training Center Accreditation, Trainers Accreditation and Licensing and Guard Training and Licensing
4. Presentation of the annual financial reports for 2022/2023
5. President's State of Affairs of the Association for 2022 / 2023
6. Unveiling of Association's Cooperative Society to its members.
7. Setting up of the constitution review committee
8. State Chapter Report
9. Any Other General Business.
Signed:
Buduka J . Addey
National General Secretary
Venue: Civic Center, Victoria Island Lagos Nigeria.
Date: November 29, 2023
Time: 9AM
Signed: Buduka J.Addey (Mrs.)
National General Secretary
IGP ORDERS POSTING/REDEPLOYMENT OF SENIOR POLICE OFFICERS As Former Ogun CP moves to X-Squad
IGP ORDERS POSTING/REDEPLOYMENT OF SENIOR POLICE OFFICERS
As Former Ogun CP moves to X-Squad
The Inspector-General of Police, IGP Usman Alkali Baba, psc (+), NPM, fdc, in his effort to achieve maximum impact of community-based and strategic policing on the society, has ordered the provisional posting of CP Afolabi Babatola Adeniyi to the Adamawa State Police Command as its new Commissioner of Police pending approval of the Police Service Commission while the posting of CP Adebola A. Hamzat, fdc, has been varied to Commissioner of Police in charge of the Border Patrol Force, Force Headquarters, Abuja.
Similarly, CP Lanre Bankole Sikiru, the former CP Ogun State, has been posted to head the Force Criminal Investigations Department (FCID) X-Squad at its Annex in Lagos State. The IGP has tasked the new CP X-Squad to deploy all requisite assets in ensuring sanity, professional standards and discipline in all ramifications..
The IGP has therefore charged the senior police officers to effectively apply their wealth of experiences to improving existing structural arrangements towards achieving a citizen-focused and community-oriented policing system. He also called for support and cooperation from members of the public to enable the newly posted senior officers to perform optimally on their mandate.
The posting is with immediate effect.
Global security Analyst, Dickson Osaije proffers solutions To Nigerian Insecurity Issues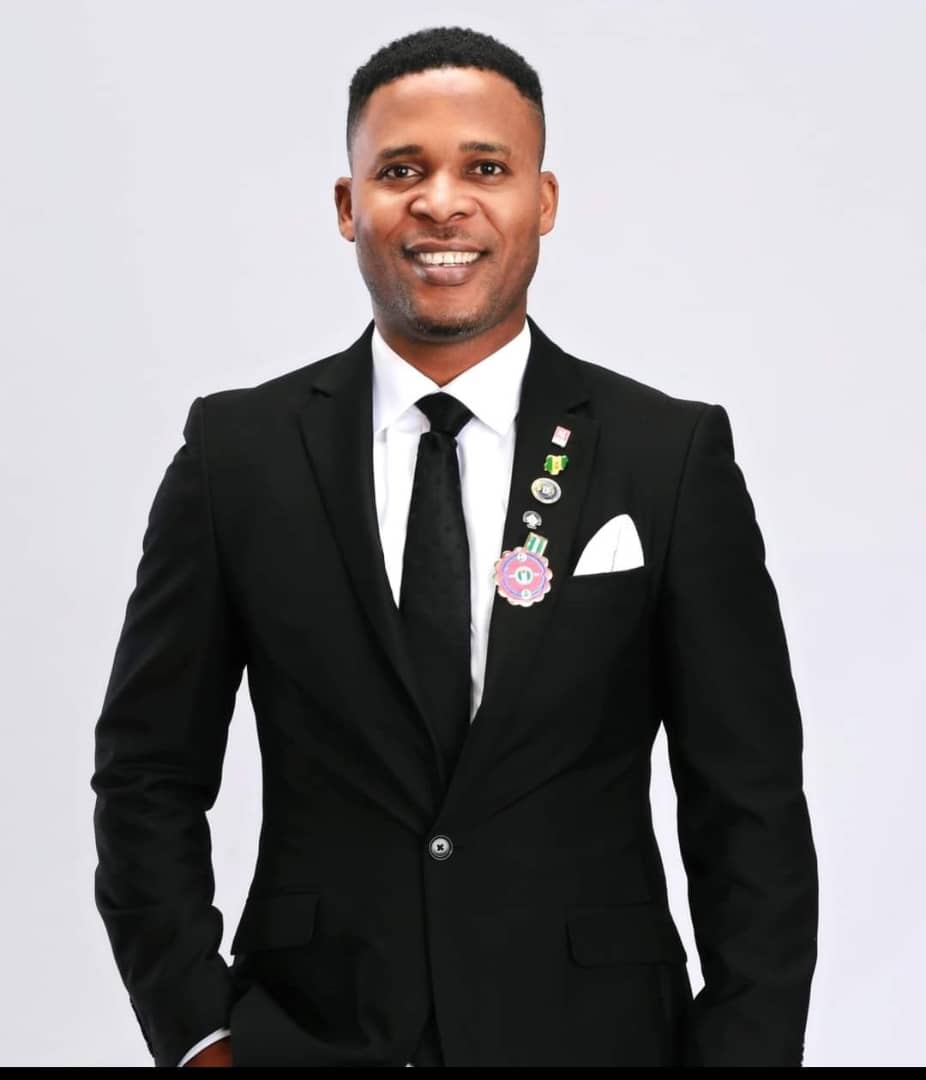 Global security Analyst, Dickson Osaije proffers solutions To Nigerian Insecurity Issues
Sahara Weekly Reports That The Nigerian Security Expert, Military Veteran, and Global Security Analyst Dickson Omodiale Osajie is arguably an authority when it comes to security issues globally and in Nigeria specifically. While being invited as a guest on popular TVC News Nigeria to speak on the Igueben train attack and Kidnapping rate in Nigeria he proffered highly recommendable solutions. Excerpts…
Nigerians have been perceiving the train attack threat but seems we are accepting the threat by not planning to avert futuristic occurrence as the Ministry of transportation should have declared a state of emergency on our railroad transportation system.
We must spend time, applying techniques, integrating security design, and effective access control management systems to protect our critical Infrastructure as a country to avoid swift penetration of our critical infrastructure by criminal elements.
Our security agencies are doing so well staking their lives for the survival of Nigeria. Our Response mechanism is fine, but it defeats the reason why we need security because security is defeated, after the occasion of the crime, hence proactive measures are best for security management as they prevent the loss of lives and property.
The Nigerian Railway station should have carried out a postmortem analysis after the Kaduna train station attack, and assessed the situation to project reasonable security force to prevent future reoccurrence. They should not blame the Nigerian police or our security agent for the incidents in IGUEBEN, because they owe Nigerians the duty of care and must assess crime-prone areas of its facilities and proffer mitigation factors, and involved the police with its crime mapping report.
The swift accessibility of critical infrastructure by criminal elements is a clear indication that our government does not integrate effective security design in its infrastructural developmental stages, we cannot continue to give this guy's swift opportunity to commit a crime without a swift response and proactive mechanism in place.
The government holds Nigerians' duty of care whenever citizens are in its facilities and as such should be able to ensure the families of the victims do not pay a dime of the demanded ransom payment by those kidnappers. The government must rescue them swiftly.
Let's be clear, crime can never be eliminated. We will all live with it till eternity, but the essence of crime prevention is to reduce the rate and possibly prevent its occurrence with a multidimensional approach.
We should project CCTV on our highways and railway lines, the beautiful essence of CCTV is first known as a psychological deterrence in crime prevention Strategies which is to curtail crime in progress, and secondly for analysis of an incident or after the commission of the crime.
Crime has been flo fishing in our land, simply because people commit a crime and go free without consequences. The essence of crime prevention is to delay, deter, detect, deprive and deny the criminal elements from committing such acts.
Now, let's talk about the crime triangle. The CRIME TRIANGLE consists of three components: OPPORTUNITY, DESIRABILITY, AND AVAILABILITY. In every successful crime, there exists an OPPORTUNITY, this is the reason why we should not allow the criminal elements to exploit our vulnerability because your vulnerability is the criminals' Opportunity. That's why our security agencies need to close up every criminal opportunity.
We should start looking more at delay mechanisms in the crime control approach. Criminals don't like delay, this stressed them out during operations, the criminal intent is to swiftly commit a crime and take a departure from the scene. Criminals don't like delay, give them that delay through layer protection in all our critical infrastructure.
The major threat we are being faced with now is opportunistic crime, where innocent beautiful Nigerians run into crime in progress or are attacked daily. In the exception of opportunistic crime, criminals do carry out surveillance of their target, and as such counter surveillance is expected from us as citizens and a country.
Kidnapping is on the high rise in Nigeria. Armed robbery is no longer invoked, most armed robbers have potted into kidnapping, why? Because the risk implications of the kidnapping are low compared to armed robbery. We have various types of kidnapping. We have high net worth kidnapping, express kidnapping, tiger kidnapping, political kidnapping, child abduction, etc. *Our government must lead by example by avoiding* political kidnapping. Unknown to the government each time you detained someone illegally and as well go against court orders to release such persons, refusing court orders and keeping that person is classified as political kidnapping.
For us to stop kidnapping, our political leaders must avoid corruption and diversion of public funds, create jobs, punish crime actors, robust education, good infrastructure, economic development, food security, agricultural development, and make the society a sane one.
Government must stop *the CERTIFICATION OF CRIME*, and must not erroneously certify crime through the speedy projection of proclaimed REPENTANT TERterroristsd criminals back to society. These criminals have sent our beautiful officers and men to their early graves, and what parameters did our government use to measure their repentance? Was it during milthe itary high-fire bombardment that they could not withstand and surrender? Or during hunger in the bush, lack of escape route for them? Why project repentant terrorists to society swiftly? we must remember it is an ideologically driven war and such drives could last till eternity. I suggest that these criminals must be imprisoned and rehabilitated back into society.
Let's talk about punishment. Punishment is a beautiful aspect of crime prevention. Punishment plays two roles which are specific and general deterrencperspectivesve. People must be punished for the crime they commit.
Anti Ransom payment laws by the federal government will not be effective as well, this is due to how vulnerable we are security-wise in our nation and so the crime rate would be very high
Government needs to know that they are the first victim of any terrorist act, the direct victims are the secondary victims from a criminology point of view. The essence of attacking government critical infrastructure is to shame and embarrass the government, so our government must rise to the task.
Our policing system needs to be urgently reviewed. We have been practicing a centralized policing system and that's why we always centralized our problem, we need to decentralize our Policing system. We borrowed our Constitutional system from the US but forgot to borrow their security system which is working perfectly for them.
Our security agent must carry out in-house cleansing to take out the bad agent that abuses the rmation management system. Nigerians must have trust in our security agents before they can pass vital pieces of information to them.
As a country, we must eliminate any risk that poses a threat to Syrian citizens.
Our youth must also remember that Nigeria would be great again, they should abstain from crime, crime does not go to pa, and offense   puts you in a state of fear every day. stay off crime, develop your self and you will get there.
Do not derive your success and joy, but putting others in pain, greave, tears, and sorrow, it is a demonic success
God bless Nigerian Youth, God bless Nigeria, and Protect our Troops
Dickson Omodiale Osajie: CPP® CPO, CSS, CDP, CMSP, PSS, FECRMI, FDMSS, FADM, FISN, ADSOM, MISPN, MASIS { Handle-@iamoodickson}