Relocation of Loading Point: Edo Community gives Seplat 90 days ultimatum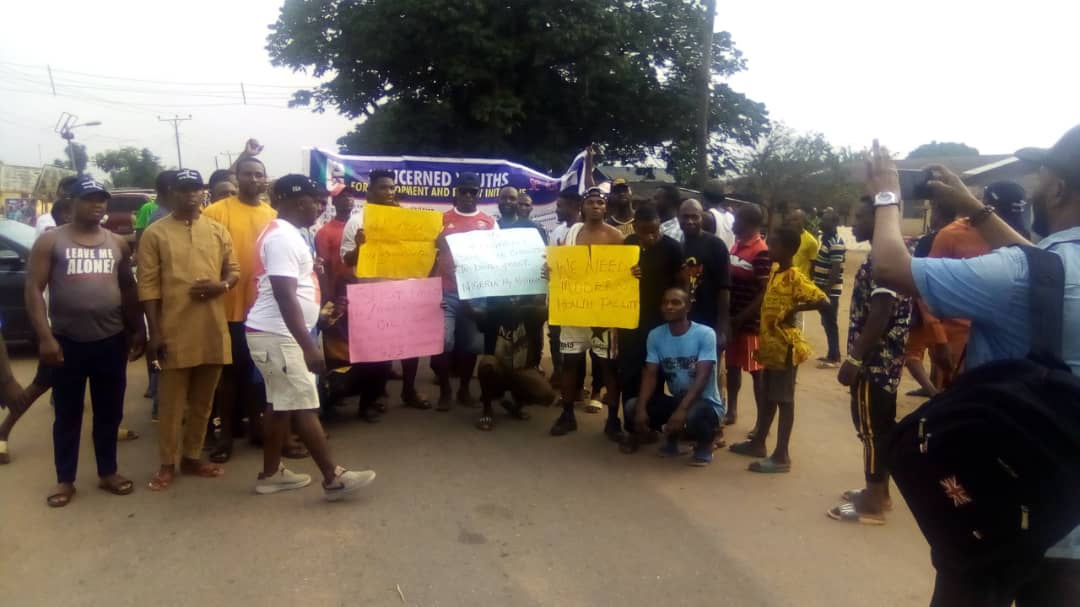 Relocation of Loading Point: Edo Community gives Seplat 90 days ultimatum BY Elvis Omoregie
BENIN CITY – A group that goes by the name, Concerned Youths for Development and Equity Initiative for Oben, in Orhionmwon Local Government Area of Edo State, yesterday, gave the management of Seplat Energy Plc, 90 days ultimatum to rescind itsdecision of siting gas loading point in Mosoga in Delta State, instead of Oben, the host community.
Addressing newsmen, Assistant Secretary of the group, Comrade Raymond Omokaro, said that the oil firm has decided to set up loading its point in Mosogar instead of its host community.
He said it is unheard of that a company would be carrying out its activities in a particular community while the end part that would be of an immense benefit to its host community would be diverted elsewhere.
"We are still asking that the gas loading point that the Seplat is taking to Mosogar should be returned; you cannot be exploring gas in Oben and then take the loading point to Mosogar; we will not allow that.
" They should come and build the loading point in Oben and if the road is the problem, they can as well do a dua carriage way for us. We are tired of having resources and the resources is not working for us," he added.
Omokaro also alleged that the multinational firm has constantly marginalized its host communities in various ways and therefore called for a reversal of such trend.
"It is very unfortunate to see that since they have been operating in our land, they have not done any project that is meaningful. We have graduates in this environment that are not gainfully employed by this company.
"You have gone through the four communities (Oben, Iguelaba, Ikobi and Obozogbe N' Ugu), there is no constant electricity; the health facilities that we have here is like a pmaternity. We have asked them to upgrade it to a standard hospital.
"We are requesting that they should give the host communities employment into the managerial cadre; we are also asking that before now, they used to give scholarship scheme to our people, but for quite a number of years now, we have not been seeing that; they should enact it and start giving scholarships to our people."
Corroborating Omokaro, the group's President, Comrade Humprey Igbinigie said that the oil firm has also failed to empowered the rural women.
"This oil company has been existing since 1972. We have about 68 oil wells head and a gas oil field as well.
"We have a flow station; we have a compression station; we have a gas plant as well. We are really lacking a lot in terms of development; it's as if nothing is happening; no graduate has been employed; a lot of graduate sitting at home; no women empowerment; the elderly ones are not being paid, no amnesty; if you take a look at our roofs, you will notice that this gas flaring is affecting us badly.
"And Seplat don't have a plan for this in the next year. So, we are calling on the state government, the federal government to come to our aid and sit Seplat down and tell us what are their plans and what they want to do for us," he said.
However, a call to get Seplat's management comment on the issues raised was left unanswered.
Why NLC Rejected The New Petrol Pump Price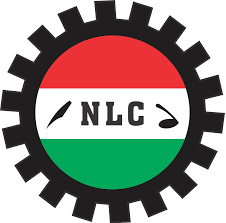 Why NLC Rejected The New Petrol Pump Price
Sadly, the Nigeria Labour Congress (NLC) has rejected the new pump price of petrol fixed by the Nigerian National Petroleum Corporation Limited (NNPCL).
It was reported that the oil firm has directed its outlets nationwide to sell fuel between N480 and N570 per litre.
Garba Deen Muhammad, Chief Corporate Communications Officer, NNPC Ltd, had said the price adjustment was made in line with "market realities".
But NLC President, Comrade Joe Ajaero, who briefed journalists at Labour House, Abuja, on Wednesday, said the congress would not accept that.
He added that the fixing of prices is not what the government could do unilaterally.
Aare Adetola Emmanuelking, wife celebrates Prince Dapo Abiodun at 63, Second Term in Office as Governor of Ogun state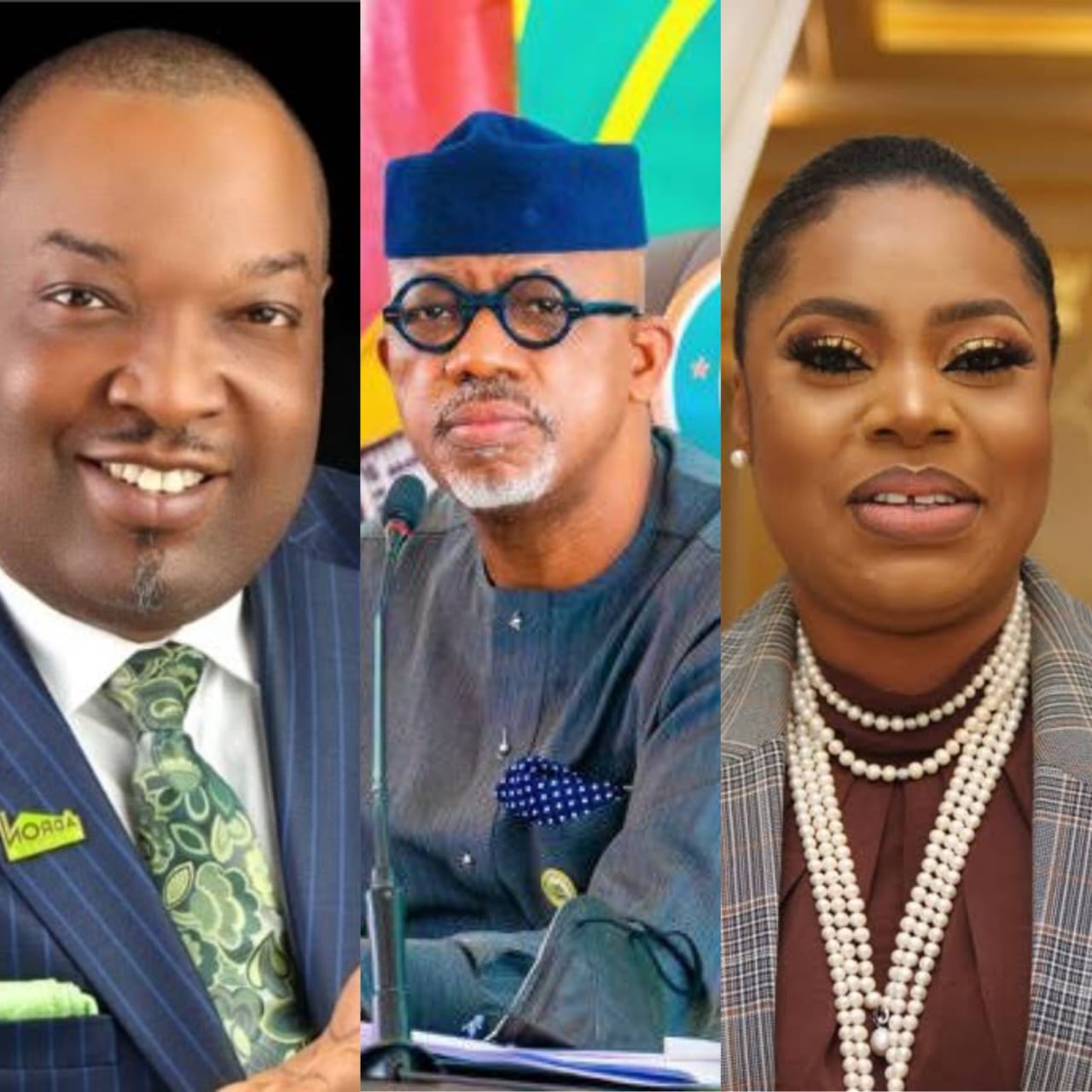 Aare Adetola Emmanuelking, wife celebrates Prince Dapo Abiodun at 63, Second Term in Office as Governor of Ogun state
By Solanke Ayomideji Taiwo
The Group Managing Director GMD of Adron Homes and Properties, Aare Adetola Olaniyi and Yeye Aderonke Emmanuelking have celebrated Prince Dapo Abiodun mfr CON on the occasion of his 63rd anniversary and swearing-in as the executive governor of Ogun state for the second term.
According to Aare Adetola Emmanuelking, Prince Adedapo Abiodun, the Executive Governor of Ogun State is one man with exact definition of grace judging from his humble beginning and subsequent movement on the ladder of life, as well as his political expedition since the early 90s.
DA, as he is fondly called in the political parlance, has been consistently focused on the ultimate goal of impacting humanity positively and making indelible footprint in the sand of time; the consciousness that informed his zeal to lead his people and change the old order of ineptitude and arrogance in power.
Aare Adetola Olaniyi Emmanuelking said the elegant movement of Prince Dapo Abiodun was apparently visible as a product of grace in his private business where he rose to the apogee of his career. The murky water of politics almost derailed the smoothness of the movement, but for the superior power of his 'grace'. Abiodun weathered the storm of the turbulent political atmosphere without blemish, to the chagrin of many pundits and keen observers.
That the Governor of Ogun State has gradually and steadily become a political juggernaut of note in the State and Nigeria at large is inchoate, Dapo Abiodun by his innate culture of humility, simplicity, calmness, consistency and shrewdness has retired former demagogues and semi-gods in the political space of Ogun.
Abiodun's revolutionary philosophy in politics and governance will remain a reference point in the political history of the State, as his style of leadership worthy of emulation even for his contemporaries and coming generations of politicians across Nigeria.
They both prayed for long life and more strength for Prince Dapo Abiodun to paddle the canoe of Ogun state to a greater height.
Abiodun meets Ogun workers, reiterates administration's commitment to their welfare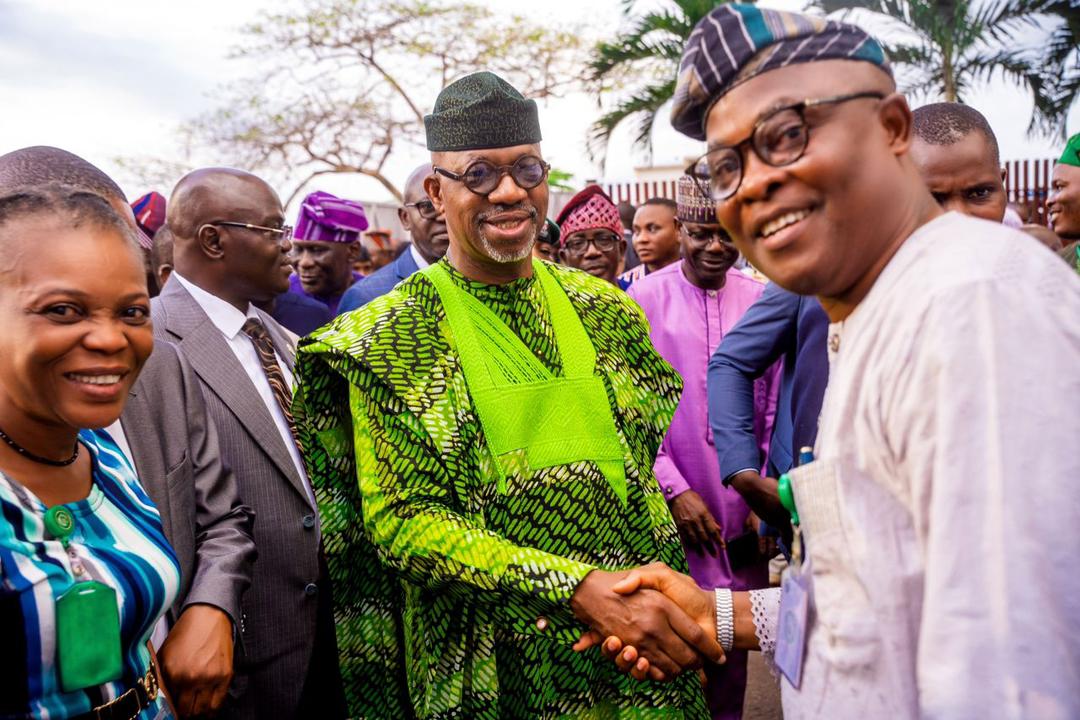 Abiodun meets Ogun workers, reiterates administration's commitment to their welfare
The Ogun State governor, Dapo Abiodun, on Tuesday, reiterated his administration's commitment to the welfare of workers in the service of the state, declaring the welfare would be part of the major priorities in the next of four years.
Abiodun made this known during an interaction with workers at his Oke-Mosan, Abeokuta office, where he also commended the state work force for its unalloyed support.
He added that his administration in the second term would also look for ways to continue to improve the lot of the public servants so that they can continue to be more efficient and professional in the discharge of their duties.
"I want to pledge to you that I will continue to look for ways and means to improve you so that you will continue to be more intellectually and professionally built, so that you can hold your own anywhere you go in the world.
"I also want to pledge that this next four years, your welfare will be one of my priorities, the things that I have been working on over the past few months by the grace of God will come to fruition in the next few weeks; they are some of the things we've been discussing. To the promises I have made to you, you will see changes very soon," he said.
Abiodun, while thanking the public servants in the state for their support towards the successful implementation of the ISEYA Agenda of his administration in the first term, noted that the success recorded was as a result of the cordial relationship between the public service and the political office holders.
"I want to thank you for your support and collaboration, it is me and you, this is our government, the success recorded in the last term was because of you. More successes we are going to record this time and it is going to be because of you and I together," Abiodun added.
The state helmsman while charging the Permanent Secretaries in the state public service who are Accounting Officers in their various ministries that would hold the fort until the appointment of new Special Advisers and Commissioners, said that he has no doubt in their ability to do a perfect job.
" I am going to need all the support and cooperation I can get from you Permanent Secretaries, you are the Accounting Officers of your various ministries, pending the time that we appoint advisers and commissioners, I want to enjoin you to please hold unto your ministries and be very accountable. I do not have a doubt that I will not find anyone of you wanting in your various responsibilities, you are all very experienced and you are the best of the civil service," he said.
Abiodun, however, assured the people of the state that his administration in the second term would ensure the commencement of dry port in Kajola, Ogun Central Senatorial District of the state, adding that the commencement of the port which would have all the facilities needed, would not only make the state a place to be for investors, but would have an impact on the ease of doing business in the state.
The Governor who also assured that his administration would continue to build more affordable housing units for the use of public servants, submitted that "We will continue to build until we ensure that every desirous civil servant that wants a house will have a roof over his head as a landlord, not as a tenant".
Earlier in his remark, the Head of Service; Kola Fagbohun, who congratulated the governor on his successful inauguration for a second term, assured him that public servants in the state would continue to add more value towards the actualization of the ISEYA Agenda of his administration.