Saheed Osupa Extends Heartfelt Congratulations to Wasiu Ayinde Marshal on OloriOmoba Title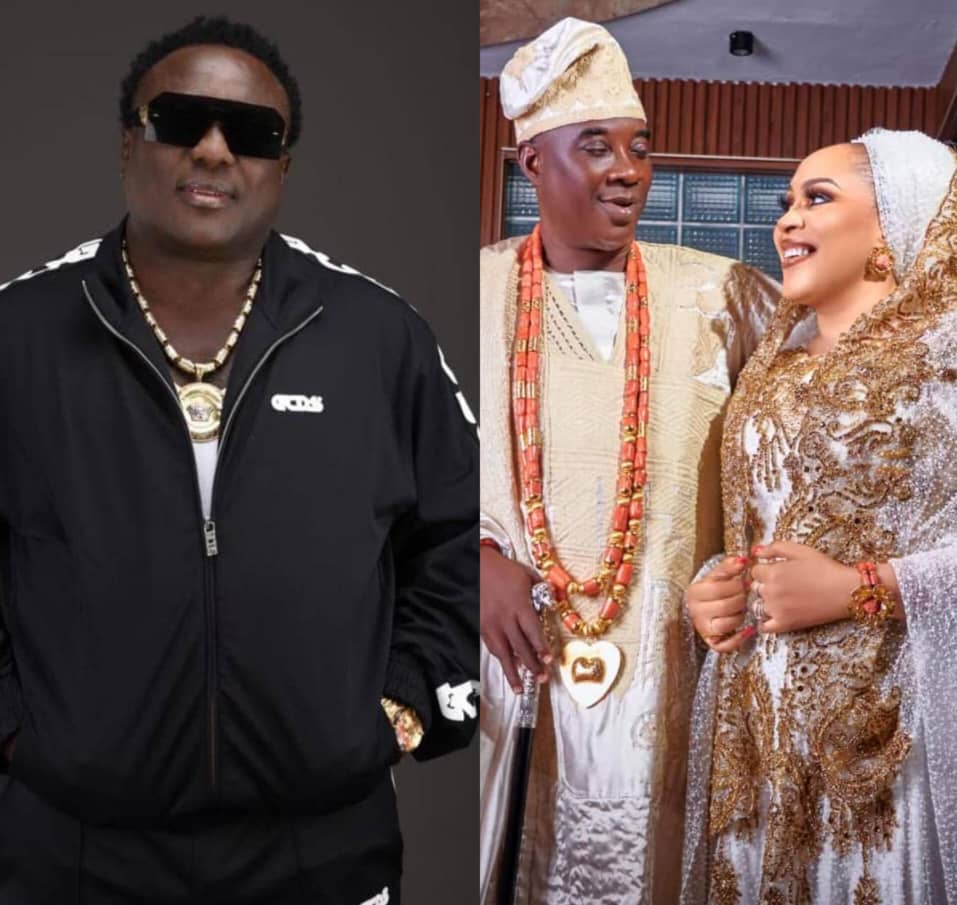 Saheed Osupa Extends Heartfelt Congratulations to Wasiu Ayinde Marshal on OloriOmoba Title
Sahara Weekly Reports That In the world of Fuji music, there are few names as illustrious as Wasiu Ayinde Marshal. Renowned for his musical genius and unwavering dedication, he has carved a legacy that will echo through the ages. Today, we gather not just to celebrate his musical prowess but to congratulate him on a remarkable milestone in his life—the title of OloriOmoba of Ijebuland.
It is with immense joy and admiration that Saheed Osupa, another luminary of the Fuji genre, extends his heartfelt congratulations to his dear colleague and friend, Wasiu Ayinde Marshal. This title is not just an honor; it is a recognition of a lifetime of dedication and a testament to the impact he has made on the world of music.
Wasiu Ayinde Marshal, often referred to as K1 De Ultimate, has been a force to reckon with in the music industry for decades. His music has transcended boundaries, bringing joy and inspiration to people from all walks of life. Saheed Osupa acknowledges the extraordinary talent and charisma that Wasiu Ayinde Marshal possesses, and he couldn't be prouder of his achievements.
As Saheed Osupa himself knows, the journey of a Fuji artist is one of passion, perseverance, and commitment to the craft. It is a journey marked by late nights in the recording studio, countless live performances, and the unwavering dedication to preserving the essence of Fuji music. Wasiu Ayinde Marshal has exemplified all these qualities and more.
The OloriOmoba title is not just a crown; it is a responsibility to lead, inspire, and uplift the community of Ijebuland. Saheed Osupa has no doubt that Wasiu Ayinde Marshal will approach this new chapter with the same zeal and excellence that have defined his music career.
Saheed Osupa, along with countless fans and well-wishers, celebrates Wasiu Ayinde Marshal's remarkable achievement. He believes that this new title is a testament to the greatness that resides within him and the positive impact he continues to make on the world. As K1 De Ultimate ascends to the throne of OloriOmoba, we can only anticipate a future filled with even greater accomplishments and contributions to the world of music and the community he serves.
I Go Save showcases, Eulogies mother during Live show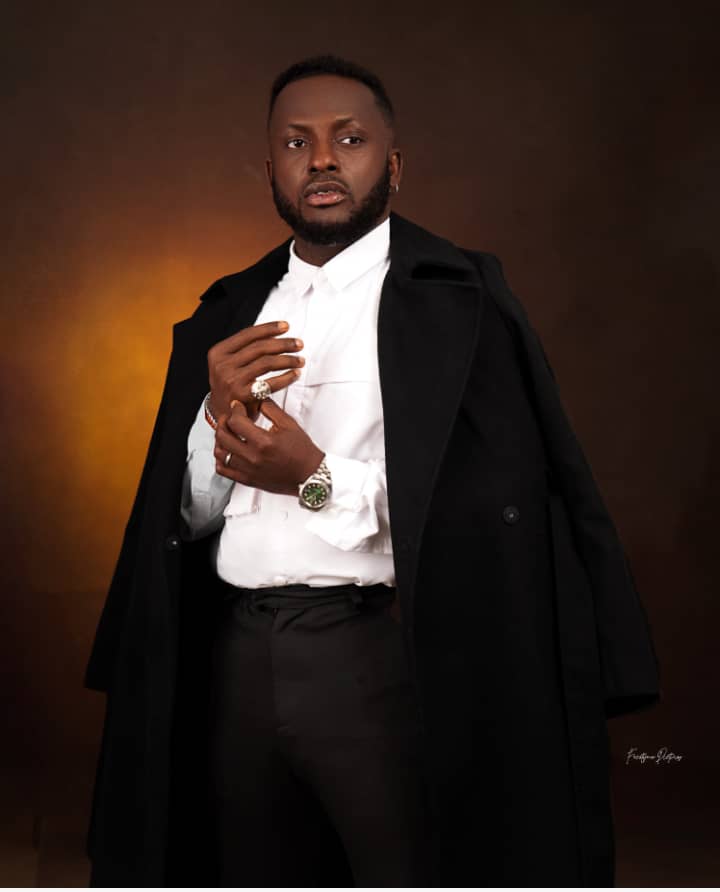 I Go Save showcases, Eulogies mother during Live show
Popular comedian I go Save surprised Nigerians at his recently held I Go Save unusual show in Warri Delta state, the humour merchant introduced his mother for the first time to his audience.
While Eulogizing  his mum, popular Comedian I go save went emotional and cried on stage as he described his mum as the Pillar behind his success story in the industry, praising how his mother trained him and his siblings ensuring they are all graduates.
The now viral video is making a lot of mothers to be happy with I Go save and they even tagged him as The son of the year.
Sexy Actress, Akinola Adeshewa To Premiere New Movie, "Mimisola" In December 14th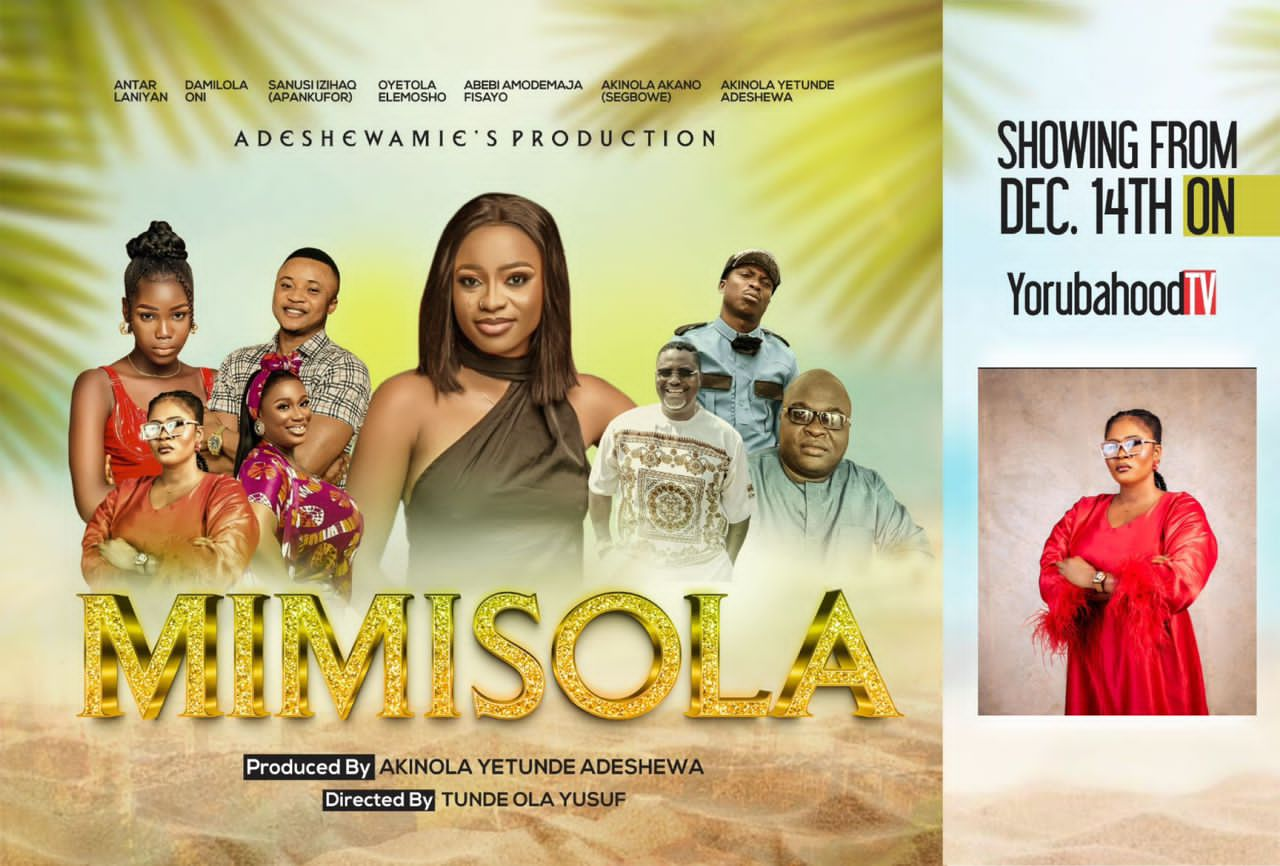 Sexy Actress, Akinola Adeshewa To Premiere New Movie, "Mimisola" In December 14th
For those of you clamouring for another fantastic movie from the stable of pretty Nollywood Actress, Akinola Yetunde Adeshewa, here is the good news you can't afford to miss as the screen diva is set to release a yet another blockbuster titled Mimisola.
It's a story of a young lady who has passion for education but lost her parents. Along the line, she met with a family that offers to sponsor her education and shelters, she moves into their abode and also helps the family in taking care of their only daughter in return. Unknown to her, the head of the family is a paedophile, he was abusing her sexually and trying to distract his wife with the help of their pastor, their only daughter was suspecting due to what she sees at times.
Later on, the lady got tired and started avoiding the man which later leads to his death. She's the prime suspect because she was alone with the man in the house when the incident happened. On this faithful day, an unexpected occurrence occurred in the house which makes Mimisola a must watch movie.
The lovely movie is produced by Akinola Yetunde Adeshewa while Tunde Ola Yusuf directed it. Mimisola features great actors like Antar Laniyan, Damilola Oni, Sanusi izihaq (Apankufor), Oyetola Elemosho, Abebi Amodemaja Fisayo, Akinola Akano (Segbowe), Akinola Yetunde Adeshewa and many more. The movie will be premiered on the stable of Yorubahood YouTube channel come December 14th 2023. Watch out!
Popular Nigerian Musician, Jumabee Concludes Canada Tour, Heads To UK (VIDEO)
Popular Nigerian musician, Jumabee has concluded his Canada tour and is now headed for the United Kingdom (UK) to continue his music tour.
Jumabee kicked-off his annual tour on November 23 in Canada and has since been the talk of the town following the massive attendance his presence brought to the selected locations where the tour was held in the country.
In the course of his tour, the Kogi-born musician met Jamaican worldstar, Kranium in Vancouver, Canada after their performance at Enso Event Centre.
As he has concluded his tour in Canada, Jumabee would be embarking on his music tour in the UK between 1st Of December and 9th Of December, 2023.
Jumabee has been in the industry for decades and has several hit songs to his credit. Some of his songs include Brakata, Kogi, Kalima, Iva, Badamuwa, to mention but a few.
WATCH VIDEO BELOW