Sanwo-Olu Queens Visits Modupe Cole Orphanage Homes In Lagos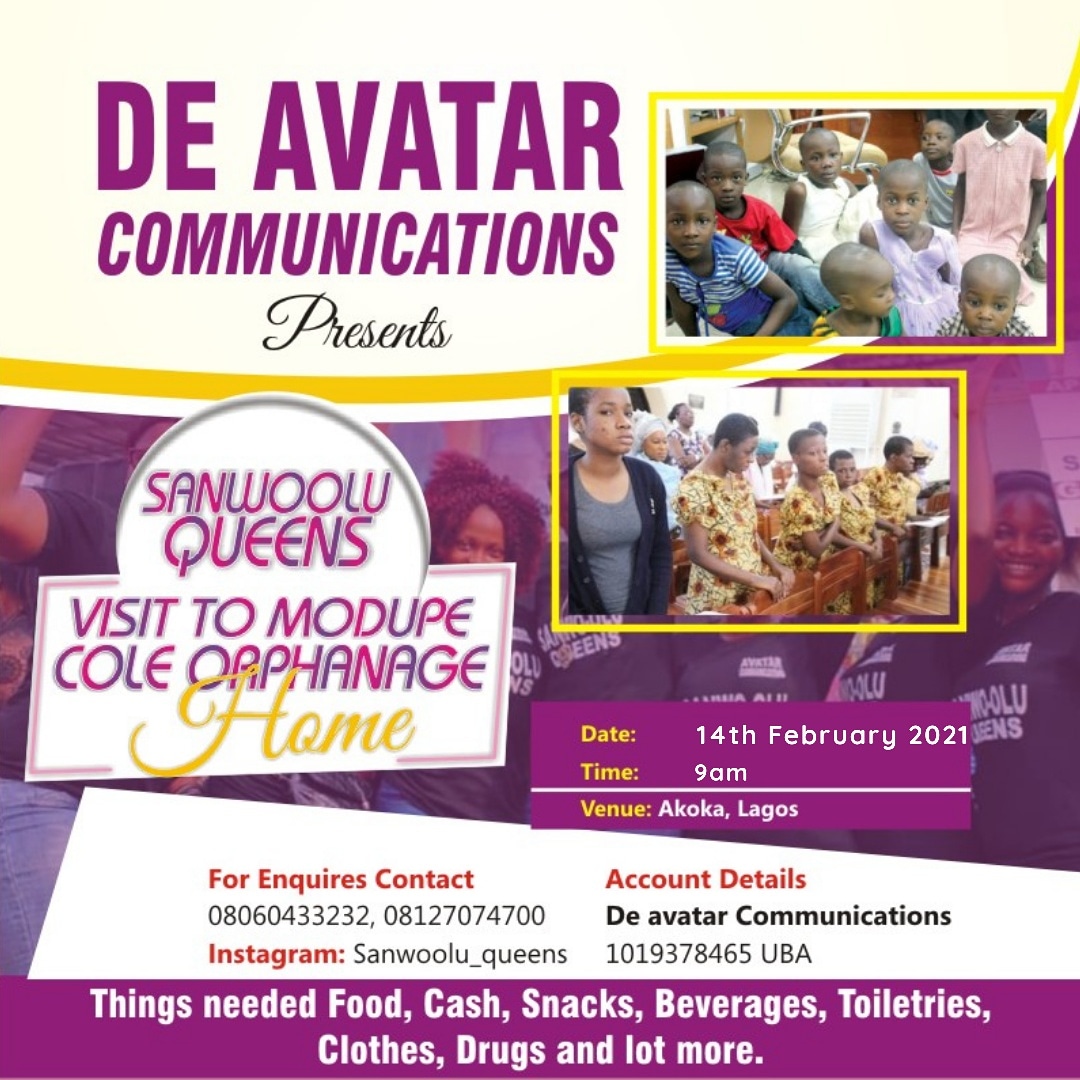 In support of the good policies of the governor of Lagos State, Gov Babajide Sanwo-Olu and to give back to the society, a group operating under the name: Sanwo-Olu Queens, will visit Modupe Cole Orphanage in Akoka area of Lagos. 
The visit which will be made by 9am on the Sunday, 14th February, 2021 is expected to give succor to the children at the Orphanage.
According to the coordinator of the group, Jasanya Adetutu Bolaji, items such as foods, toiletries, snacks, drugs, beverages, clothes etc will be presented to the children as gifts.
Adetutu who is also the Chief Executive Officer of Avatar Communications, organisers of the courtesy visit, said such gesture is one way to give back to the society where they live.
She Urges the general public and well-meaning Lagosians and Nigerians to support the initiative.