SCOAN; WAXING STRONGER WITH EXPLOSIVE LIVING WATER SERVICE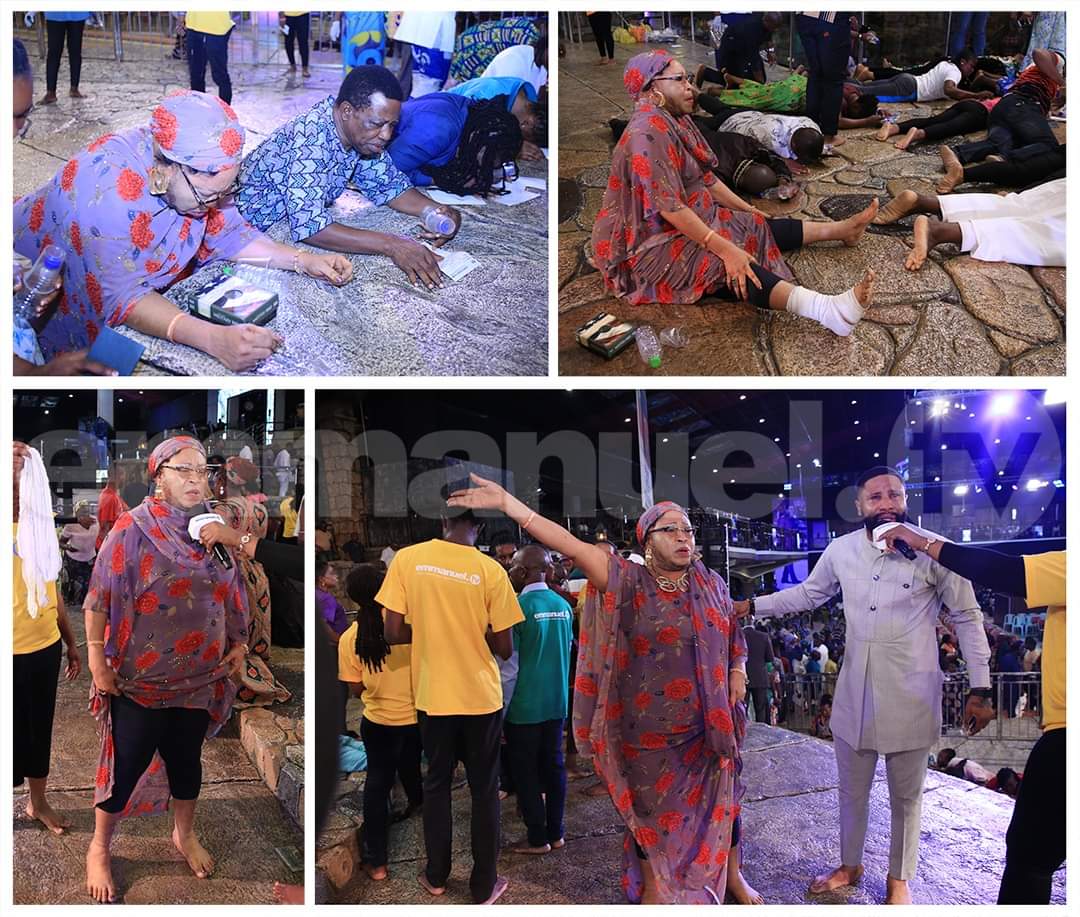 SCOAN; WAXING STRONGER WITH EXPLOSIVE LIVING WATER SERVICE
Like a bolt from the blue, the Synagogue Church Of All Nations SCOAN and its Ikotun-Egbe axis were in weekend overwhelmed by mammoth crowd of pilgrims coming all over the world to partake in the LIVING WATER SERVICE scheduled to hold by the SCOAN leader, Pastor Evelyn Joshua.
The whole of Ikotun-Egbe road, PROPHET TB Joshua Avenue, the new land of the church with an overflow of over 30'000 worshippers not to mention inside the overcrowded main church auditorium that could ordinarily take less than 20'000 people were all jam-packed with additional plastic chairs after the original seats were all compressed to no avail. It was spiritually electrifying!
The maiden edition this year and second since the passing of Prophet TB Joshua, it was a landmark service drawing pilgrims from about 40 countries across the continents painting the whole environment red.
Living Water Service is usually a sober spiritual moment for personal encounter with God once on the ALTAR to fetch the living water in a 50ml improvised cup on the basis of one's problem as brought before God. It's neither a moment of laying hand on any worshiper by the pastor nor evangelists as usually seen during normal deliverance time on Sunday services. It is the time you are left alone by your faith with God.
To fruitfully and maximally benefit from attending the Living Water Service as instituted and instructed by the late God's General, TB Joshua, "you must come with a clean heart where no uncleanliness of any kinds such as envy, malice, unforgiving spirit, sexual immoralities and some other sins in any way must be found lurking by the Holy Spirit in you. You must put your heart in order because that's your communicating point with God otherwise you will not encounter God's presence and you will fetch not the Living Water but ordinary tap water because God cannot be mocked".
In the light of this spiritual caveat, many usually go through self imposed fasting, self denials and internal sanitization towards the service.
Declaring the Service open, Pastor Evelyn Joshua thanked God for the grace He gave for the event, His faithfulness and His enduring mercy and grace for SCOAN and to those who put their trust in Him
Quoting copiously from scriptures on JESUS CARES, the Woman of God said: "God is with us in this Arena of Liberty. Jesus cares for you by seeking sinners, the rejected, lost souls and all that are heavy laden to give them rest and salvation. You are here to have an encounter with Him, to give you freedom, hope and new direction for the joyful fulfilment of your destinies. Prepare your hearts and sanctify yourselves because today is your day, the day you have long been waiting for. Jesus will never disappoint or forsake His own. Ensure your heart is thoroughly sanctified. He is ever concerned ready for your well being and salvation", she counselled.
SCOAN Living Water Service is undoubtedly the spiritual litimus test on how the individual worshiper or Pilgrim stands before God as you kneel down with your supplications. It has become a moment of spiritual self rediscovery in the ultimate journey of life and salvation of your souls.
It was a big marathon event which started early Friday morning nonstop cutting across overnight to Saturday sunrise.
All hotels and guests houses around Ejigbo, Egbe, Ikotun, Idimu, Igando and Egbeda axis were all overbooked by visitors with some other people vacating their residences for visitors to make quick economic gains.
It was attended by unusual exceedingly great multitudes. But why this big crowd?
"A lot of people have seen that God of TB Joshua is still in SCOAN and vigorously alive. People have seen the dumbfounding miracles and indisputable testimonies on Emmanuel TV and various spiritual exploits of God's raw power in foreign countries under the leadership of Pastor Evelyn Joshua still pointing to the unbroken continuity of God's presence and power in SCOAN as the last bus stop", said Princess Mobolaoluwa Olotu a pilgrim coming to SCOAN for the first time, adding that "what I witnessed live without any hands being laid on the people, only by just climbing the altar to pray and fetch the living water was beyond human imagination. God is great. You can just see God's raw power in transparent action manifesting in people. I thank God for coming to attend".
Apparently there was an explosion of miracles and testimonies in diverse forms of healing, deliverance, with the blind regaining their sight and those on crutches and wheel chairs walking as they reached the ALTAR. It was awesome!
"The moment I rolled my body on the altar of prayer, I felt a healing sensation from my neck downwards and that was the end of my chronic cervical spondylosis that had put in anguish for years" said Angelina Forson a foreigner pilgrim jumping and praising God.
"As I stepped on the altar, there was a sudden transformation in my life and health. From that moment I have stopped experiencing incessant bleeding in the operated part of my body and could effectively move and bend my body in an unbelievable manner. I couldn't believe I could come back to life like normal human being again" said Jane Peters a retired General who had been bedridden with spinal cord problem for years.
This Living Water Service has undoubtedly opened a new progressive spiritual chapter on the enduring God's grace, mercy, power and presence in the Synagogue Church Of All Nations SCOAN as once anchored by the God's General, late Prophet TB Joshua. It's an additional spiritual feather in the cap of SCOAN, a glaring confirmation of God's promise that He would never forsake His own and those who diligently seek and trust in Him.
Bishop BC Eze set for Church Annual Thanksgiving in grandstyle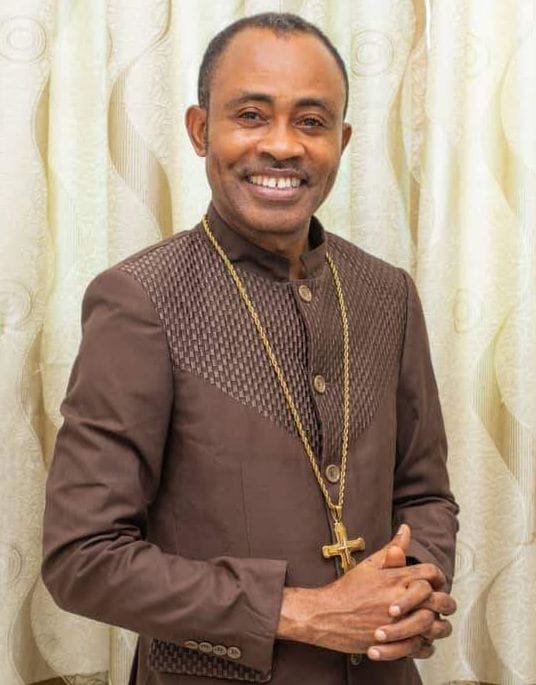 Bishop BC Eze set for Church Annual Thanksgiving in grandstyle
Appreciation is an application for more. In a momentous celebration of faith and service, bishop Dr BC Eze, renowned for his unwavering commitment to God and humanity, will commemorate his Church Annual Thanksgiving Service 2023, appreciating God for His faithfulness upon his life and ministry. It's a significant milestone of selfless dedication, impactation and countless lives God has used me to touched both home and abroad.
Bishop BC Eze's journey began with a deep-rooted faith that blossomed into a lifetime of exemplary service. From an early age, he displayed a profound passion for spreading the messages of love, hope, and compassion. Through his unwavering commitment to his calling, he has transformed the lives of many, both within his congregation and beyond.
As a shepherd of his flock, Bishop BC Eze, the presiding pastor inchsrge of "Bible Faith Deliverance City Church" has exemplified the qualities of empathy, wisdom, and genuine care for others. His sermons have inspired and uplifted his congregation, nurturing spiritual growth and fostering a sense of community. Known for his ability to connect with people from all walks of life, he has provided solace, guidance, and support during times of triumph and adversity.
However, Bishop Eze"s impact extends far beyond the walls of his church. His philanthropic efforts have been instrumental in uplifting the less privileged and marginalized individuals and communities. Inspired by his deep-rooted faith and driven by an unwavering desire to make a tangible difference, he has spearheaded numerous charitable initiatives that have transformed lives. He has built and trained pastors açross the globe.
This year's Thanksgiving is theme GREAT MERCY slated to commence on Friday 8th December with *Unlimited Praise* 5;30pm – 8:30pm, while Sunday 10th December is billed for *Victory Celebration* 8:am. At the church auditorium, 9 Shaibu street, by Access Bank, Maza-Maza branch, Lagos. And there will be food palliatives to all attendees.
Zambia Mighty Visitation Conference: Dr Chris Okafor Arrives Indola Zambia for a 3 Days Prophetic conference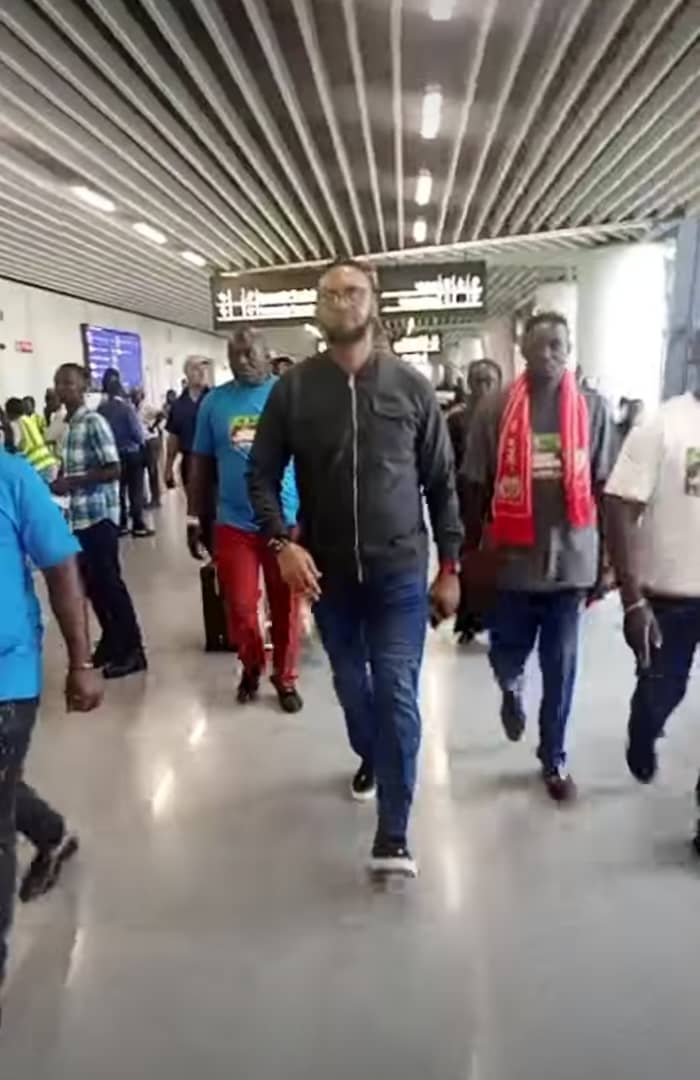 Zambia Mighty Visitation Conference: Dr Chris Okafor Arrives Indola Zambia for a 3 Days Prophetic conference.
The Generational Prophet of God and Senior Pastor Grace Nation world-wide Dr Chris Okafor has arrived in Indola, Zambia for the 3 days Prophetic conference, The Mighty Visitation.
The President of COWOM who arrived in that Nation alongside Crew members of COWOM is expected to bring the Good news of our Lord Jesus Christ into that African country with the Power of deliverance, healing, Restoration, miracle and solutions to the good people of Zambia.
The 3 days program begins from 5th -7th December 2023 and the venue of the life Transformations conference is Exquisite Brides Opposite Levy Mwanawasa stadium in Ndola Zambia and time is 4pm daily.
If you are in Indola Zambia and environs, let this serve as your special invitations to the conference. kindly make a date with God, he is able to change your situation for better, Come with your love one, God of Grace Nation is still in the Business of transforming Life….
Photos: CCIC Holds Annual Thanksgiving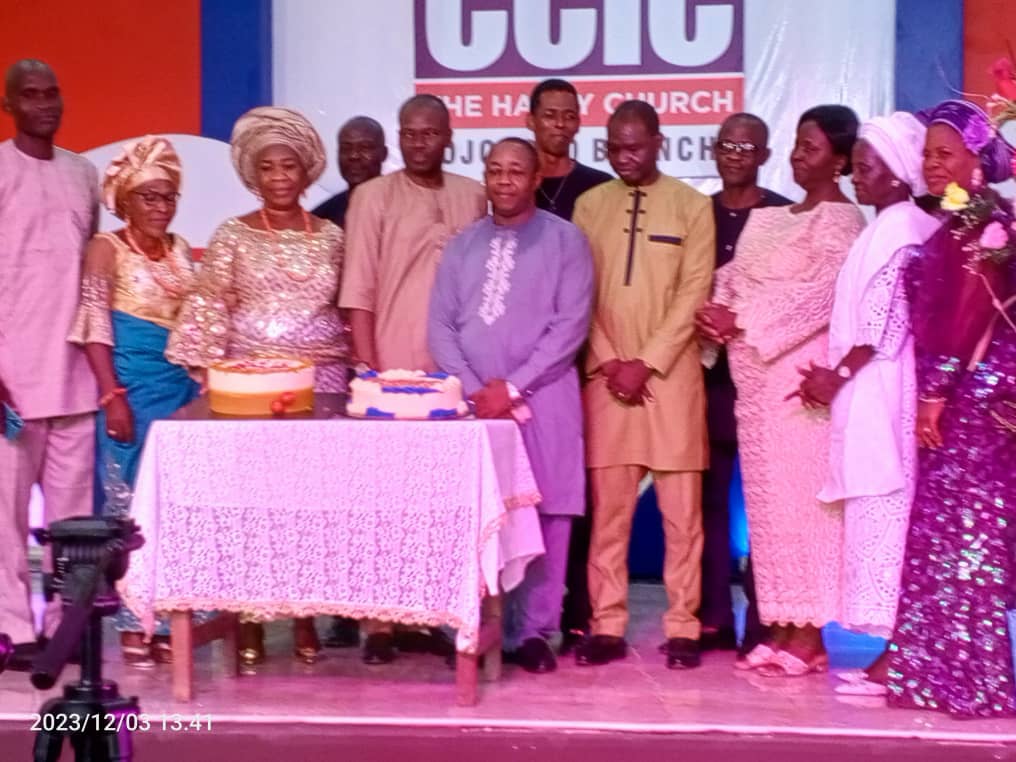 Photos: CCIC Holds Annual Thanksgiving
It was wholesome in the presence of God on Sunday, 3rd December, 2023, as Christ Chapel International Churches, located at Ojokoro, Lagos had it's annual thanksgiving.
Members from different states and region of the country had their special thanksgiving uniquely in their local dialects as testimonies were abound to the glory of the Almighty God.
The church Pastor, Ayo Ayodele described the annual thanksgiving as a way of appreciating God for what he has done, and asking Him to do more, "Every year, we mark our thanksgiving on the 1st Sunday in December, to reflect on the year and see the faithfulness of God all through our journey for the year, and we believe that the only most appropriate thing to do for someone who has preserved us, kept us, provided for us deserves our praises, honour, and every glory.
As a matter of fact, what we are just doing today is a natural physical demonstration of our gratitude to God", he concluded
Photos: