Shettima Pinpoints Priorities For New National Council On Nutrition
VP SHETTIMA SETS AGENDA FOR NEW NATIONAL COUNCIL ON NUTRITION, WANTS INNOVATION, PRACTICAL STRATEGIES PRIORITIZED
*Inaugurates new National Council on Nutrition
The Vice President, Sen. Kashim Shettima has called on the new National Council on Nutrition (NCN) to prioritize innovation and research in its quest to significantly transform the nation's nutritional landscape.
The Vice President made the call on Tuesday in his keynote remarks at the inauguration of the new National Council on Nutrition at the Presidential Villa, Abuja.
According to him, "I wish to appeal to all members to prioritise innovation and research in the field of nutrition. We must embrace technology, leverage digital solutions, and invest in research and development to discover sustainable and scalable solutions for our nutrition challenges.
"This aligns with our pursuit of the Sustainable Development Goals and Universal Health Coverage. By harnessing the power of innovation and making prudent investments, we can fundamentally transform the nutritional landscape in Nigeria, creating lasting and meaningful change."
The Vice President who is the Chairman of the Council, said though there are challenges to the actualization of set targets and goals, "we must collaborate to enhance nutrition governance, ensure the widespread availability of nutritious food, champion optimal infant and young child nutrition, and bolster nutrition education and awareness campaigns.
"While funding is undeniably crucial, we must also prioritise streamlining processes, implementing practical strategies, and fostering genuine collaboration to overcome the hurdles before us."
"A healthy nation isn't just a happier one; it's also safer. This underscores the necessity of our gathering here today. This occasion is not only to emphasize that the quality of what we consume is just as important as the quantity but also to renew our commitment to understanding the connection between food and human security," Sen. Shettima added.
On the composition of the NCN, the Vice President said it is "a testament to the priority accorded to nutrition of every Nigerian in line with President Bola Ahmed Tinubu's agenda for food and nutrition security in Nigeria."
He said "the Council being inaugurated today stands ready to foster political determination and the utilization of our resources to eradicate malnutrition. This is our realistic pathway towards attaining the objectives outlined in the National Policy on Food and Nutrition.
"I am, therefore, confident that the diverse assembly of stakeholders within this council will facilitate comprehensive multi-stakeholder engagement, encompassing various sectors such as health, agriculture, social protection, and more, as well as spanning across different levels of government."
The VP acknowledged the support of stakeholders in the private sector and the UN system, noting that "we are truly fortunate to have partners who offer their technical, subject matter, and financial expertise to support the government's efforts in addressing this pressing challenge."
Earlier in his remarks, the Minister of Budget and National Planning, Sen. Atiku Bagudu, said the inauguration of NCN will ensure further consolidation on the successes already recorded in the sector, especially the country's alignment with the global direction to develop Food Systems Transformation Pathways.
He disclosed that the implementation of the priority actions in the Food Systems Transformation Pathways had commenced in all the 36 States including the FCT.
Also present at the meeting were Ministers of Agriculture Sen. Abubakar Kyari; Information and National Orientation, Alhaji Mohammed Idris; Women Affairs, Mrs Uju Kennedy; Health, Prof Ali Pate; Humanitarian Affairs and Poverty Alleviation, Dr Beta Edu; Water Resources and Sanitation, Prof. Joseph Utsev; World Bank Country Director, Mr Shubam Chauhdri; Chairman of the Board of Trustees, Nutrition Society of Nigeria, Muhammad Sanusi II, and UNICEF Country Rep, Cristiane Munduate, among others.
Financial crimes in public, private space now national embarrassment – President CRAN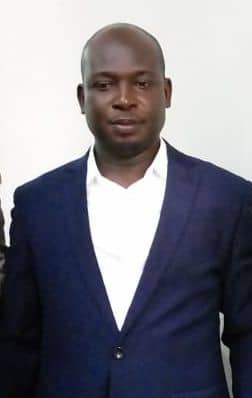 Financial crimes in public, private space now national embarrassment – President CRAN
Earlier, in his welcome remarks, the President of the Crime Reporters Association of Nigeria (CRAN), Mr. Lekan Olabulo, has frowned at the rate at which crime is increasingly committed in public and private space, insisting that the act is now becoming a thing of embarrassment to the nation.
Olabulo who lampooned corrupt public office holders, noted that those involved in syphoning the common wealth of the nation should remember that they are not insulated from being probed.
The President of CRAN, disclosed that the annual lecture cum.award series, which he said started about 30 years ago, has become a veritable platforms through which suggestions are made on how best relevant agencies and other stakeholders could tackle the menace of insecurity, bedeviling the nation.
" Outside the corridor of governance, many Nigerians particularly the youths are engaged in financial crimes such as internet fraud commonly referred to as Yahoo, Yahoo and other illicit financial businesses
" Inspite of the existence of laws to check crime in Nigeria, more youths are enlisting in the Yahoo Yahoo business with such conviction that what they are doing is illegal.
"Yahoo, Yahoo or cybercrime has come to be generally accepted by most parents as if it is a legitimate business and many communities are now in competition over the number of youths who have acquired humongous wealth through Yahoo, Yahoo", CRAN President beamoned.
Olabulo hinted that the annual lecture cum.award series started about 30 years ago has become veritable platforms through which suggestions are made on how best the relevant agencies and other stakeholders could tackle the menace of insecurity, bedevilling the nation.
TINUBU APPOINTS NCDMB GOVERNING COUNCIL AND MANAGEMENT TEAM
PRESIDENT TINUBU APPOINTS NCDMB GOVERNING COUNCIL AND MANAGEMENT TEAM
In conformity with Sections 71(1), 72, and 73 of the Nigerian Oil and Gas Industry Content Development Act (2010), President Bola Tinubu has approved the appointment of qualified Nigerians to serve on the Governing Council and Management team of the Nigerian Content Development and Monitoring Board (NCDMB):
(1) Sen. Heineken Lokpobiri — Chairman / HMS, Petroleum Resources
(2) Engr. Felix Omatsola Ogbe — Executive Secretary
(3) Oritsemyiwa Eyesan — Member / EVP Upstream, NNPCL
(4) Gbenga Komolafe — Member / CEO, NUPRC
(5) Bekearedebo Augusta Warrens — Member
(6) Nicolas Odinuwe — Member
(7) Rapheal Samuel — Member
(8) Sadiq Abubakar — Member
(9) Olorundare Sunday Thomas — Member
President Tinubu expects this highly qualified body of experts to discharge their duties with his patriotic resolve to significantly enhance indigenous industry participation in the energy sector as part of the Renewed Hope Agenda's mandate to achieve the goal of 70% indigenous content and participation in the nation's energy industry during the lifespan of this administration.
Chief Ajuri Ngelale
Special Adviser to the President
(Media & Publicity)
December 7, 2023
19-yr-old Dies Of Drug Overdose During Intercourse With A Lady (photos) 
19-yr-old Dies Of Drug Overdose During Intercourse With A Lady (photos)
Sadly, a 19-year-old boy, known as Lucky, tragically died from a drug overdose during an intimate encounter with a young lady.
Trendygists gathered that the incident occurred at Oton, after the Vigilante Checking Point, Sapele, Delta state this morning, December 7.
According to reports, Lucky took loads of drugs before engaging in intimate activities with the girl he took home the previous night.
Lucky paid the girl 50k for their encounter, an eyewitness at the scene said, adding that after two rounds, the young man tragically succumbed to the effects of the drug he had taken earlier.
The girl explained that after their sexual encounter, Lucky suddenly became distressed and hit her phone on the ground in the process. She further stated that she was unaware he was grappling with the effects of drug use.
The lady stated that she noticed that Lucky was no longer responsive at around 4 am. She hurriedly left Lucky's house with his phone but later realized that she had left her phone at Lucky's place. As she went back to take it, Lucky's neighbors noticed his absence and began to question her. Her nervous behavior raised suspicions, leading to the discovery. She was apprehended and the police were subsequently involved in the matter.
It was gathered that the police collected both phones, and Lucky's body was evacuated from the scene.
However, Lucky's family is unknown, at the time of this report, but his neighbors revealed that he only spoke about his late mother and mentioned his grandmother.