SUJIMOTO SCORES ANOTHER TOP MARK
It is no longer news that leading Real Estate Firm, Sujimoto, recently won the just concluded Time Tech Award, a prestigious continental award organised to celebrate Africa's most influential corporate brand particularly on the famous LinkedIn platform.
As part of the conditionality for identifying and selecting the winner of the Africa Corporate Brand Award, the organisers whose motive is driven by excellent service delivery by nominated brands, their consistency and general contribution to the economy. The organisers of the Time Tech Awards also look for companies with a competitive advantage in the frugal African economy as well as to reveal emerging African companies, their projects and several impacts on Africa and globe.
After a fiercely competed race to be named the first in the prestigious Time Tech Awards against leading brands such as Standard Bank, Interswitch, Zenith Bank, GTBank, FlutterWave, Dangote Group, Access Bank Plc, MTN group, FarmCrowdy, Opaym, Andela, Komaza, Safaricom, Sanlam, Naspers, East African Breweries, Exxaro Resources, Twiga Foods, Chandaria Industries, Sijumoto, emerged top with an average score of 7, 215 points (27.65%).
Sujimoto is out to make another statement. This time, it is not to clinch an award. The brand is out to introduce her latest innovation which delivers exquisite comfort and offers a good return on investment in due time for investors. To be officially launched in the month of October, the Housing scheme project by Sujimoto are arrays of quality houses, the best money can buy at pocket friendly rates. These includes: 3 Bedroom Apartment on Bourdillon Road and Eko Atlantic are selling for $2m – $4.5 USD.
The luxuriant Leonardo by Sujimoto is a 2 Bedroom apartment that guarantees $50,000 Rental ROI per annum, 3 Bedroom for $70,000 and 4 Bedroom provides $100,000 USD per annum. For an initial deposit of $150,000 (30%), any prospective buyer can enjoy Leonardo by Sujimoto- a waterfront high-rise building that features premium fittings and facilities, award winning Zaha Hadid Bathrooms, the phenomenal Techno Gym, Full Home Automation, prestigious Kohler Kitchen, IMAX Cinema, incredible personalized Hair Salon, dedicated restaurants strictly for the residents, 5 Star interactive Lobby, Crèche, Tennis Court, Squash Courts, the 1st Private Luxury Boat Club in Africa and a top choice Mini-mart.
Speaking on the success recorded by Sujimoto, President of CMC Gladiators, Ambassador Cornel Udofia noted: ''I am proud to say that the success recorded by Sujimoto is a success for every member of this group. On behalf of my humble self and every member of Exco as well as the steering committee, I say a very big thank you. Sujimoto is a renowned Real Estate Company and as a brand, we are happy to be part of them. I trust their housing arrangements which is one of the best in the country and beyond''
Good Morning my personal person, pls disregard the one sent before now.
we regret the typo error.
the correct spelling is SUJIMOTO Not otherwise thanks. kindly make it go viral and Trend as all logistics encouragement has been put in place .
Royal Xtasie Rolls Out Body Massage Promo
47-year old Supervisor defiles 2-year old Pupil at Chrisland School in Lagos
A supervisor at Chrisland School in Lekki, Lagos, Adegboyega Adenekan, was on Monday arraigned at an Ikeja High Court for allegedly defiling a two-year-old pupil in his care.
The Supervisor, 47, pleaded not guilty to a charge of defilement of a child.
The Prosecution, led by Titilayo Shitta-Bey, the Lagos State Director of Public Prosecutions, said Adenekan committed the offence sometime in November 2016 at Chrisland School at Victoria Garden City, Lekki, Lagos.
Shitta-Bey said: "The defendant defiled the complainant by having unlawful sexual intercourse with her.
"The offence violated Section 137 of the Criminal Law of Lagos State, 2011."
The alleged defilement was reported to the Lagos State Domestic and Sexual Violence Response Team for investigation.
The parents of the victim were present in court.
However, following Adenekan's not guilty plea, his lawyer, Olatunde Adejuyigbe (SAN), requested that the school supervisor should maintain the bail granted to him by the Magistrates' Court in December, 2016.
Adejuyigbe said: "The defendant was admitted to bail by Chief Magistrate Osunsanmi on December 1, 2016.
"The essence of an application for bail is to ensure that defendant stands trial.
"The state has concluded its investigations in the matter, interference by the defendant or witnesses will not arise.
"The defendant does not have a criminal record, he has been attending court proceedings and he came to court this morning voluntarily, despite being informed that he will be arraigned.
"The same sureties (his former colleague and father-in-law) that were approved by the magistrates' court have expressed willingness to continue and they are present in court."
The DPP, however, opposed the SAN's bail application.
Shitta-Bey said: "The gravity of the offence will make the defendant to have an urge to flee.
"Bail is discretionary and I urge your lordship to remand him in prison custody."
The Judge, Justice Sybil Nwaka, to determine Adenekan's eligibility for bail, interviewed him in the open court.
The school supervisor told the judge that although on leave, he was still employed by Chrisland School and was currently tutoring children privately to sustain himself financially.
He said: "I still work there (Chrisland School) but I was asked to go on leave pending the outcome of this case.
"I was initially being paid my salary but it was stopped last year.
"I presently do some private tutoring to sustain myself."
Nwaka queried why parents allowed him get close to their children considering the grievous charge against him.
Responding, Adenekan said: "The private home tutoring I do is under the supervision of the parents and their domestic staff.
"Their (the parents) reaction to the charge I'm facing is that they will stand by me because they all know me.
"This is a profession that I have been in since 1996.
"I have trained children by the grace of God long before this charge.
"I tutored them and they have turned right.
"I was so shocked when this woman (the complainant's mother) called me and said this happened.
"The parents' reactions are: 'Mr Adenekan, we are ready to support you because we know you.'"
Nwaka in a ruling ordered that Adenekan should maintain the bail granted him by the magistrates' court.
The judge ruled: "The purpose of bail is to ensure that the defendant comes to court and it is discretionary.
"This defendant I've been told has been coming to court on his own volition.
"I have no evidence before me that the defendant will jump bail.
"The sureties who stood for him at the magistrates' court are present in court.
"The defendant is to remain on the bail granted to him by the magistrate court."
Nwaka adjourned the case to February 6 for trial.
Police absolves BUA MD, Yusuf Binji, in Gov. Obaseki's alleged convoy attack… as Force PRO denies issuing arrest warrant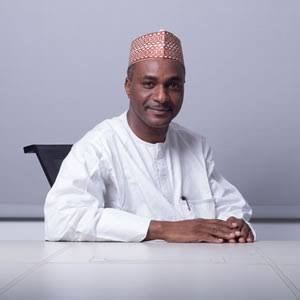 The Nigeria Police Force (NPF) has denied issuing an arrest warrant for Managing Director (MD) of BUA's Obu Cement Company, Engineer Yusuf Binji. Force Police Public Relations Officer (PPRO), Jimoh Moshood, denied the report stating unequivocally that there had been no such directive from the police at the State or Federal command. This calls to question, the earlier statement issued by the Special Adviser on Media to the Edo State Government, Crusoe Osagie, who alleged that the police had issued an arrest warrant for the arrest of the BUA Cement MD.
This statement by the police also contradicts other claims by the Edo State government; soon after an alleged attacked on the convoy of Governor Godwin Obaseki on Thursday, the government issued a press statement claiming that the police has ordered the arrest of Engr. Binji for complicity in the attack.
Police rebuttal of the government's claims however, absolves Binji of complicity in the alleged attack.

For more information, call the Office of the Force PRO: Jimoh Moshood 08032569029