My dad asked me to prioritize civil servants, pensioners, and teachers chip worthy says Abiodun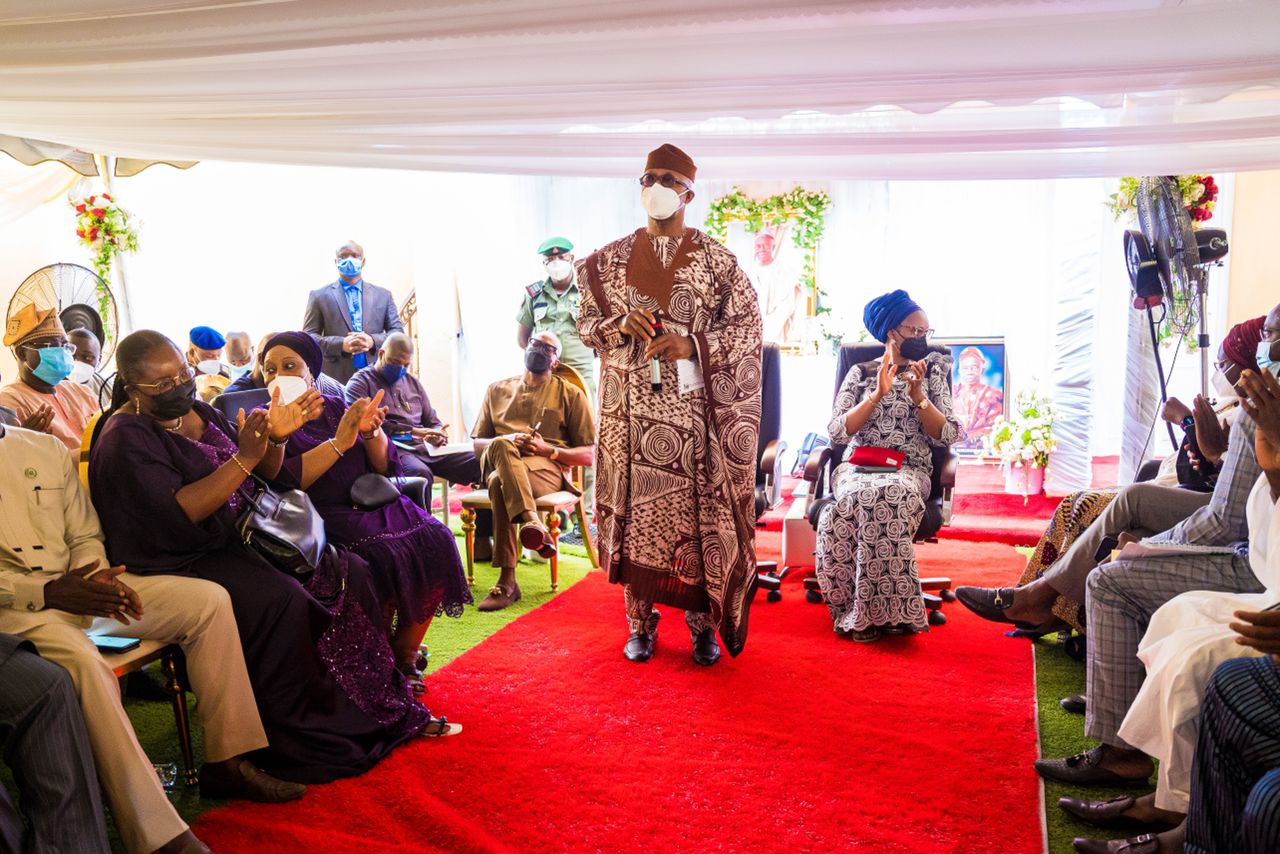 My dad asked me to prioritize civil servants, pensioners, and teachers chip worthy says Abiodun
SaharaWeeklyNG Reports That Ogun State Governor, Prince Dapo Abiodun, on Wednesday broke silence on the passing of his father, Pa Emmanuel Abiodun, describing his demise as "painful and a great loss to him and his family".
Abiodun, who disclosed this when he received Remo traditional rulers, members of Ijebu-Remo Unity Forum, Labour Union leaders, NANS leadership, and other prominent personalities during a condolence visit to his Family House in Iperu-Remo, equally said his late dad urged him to respect the civil servants, pay pensioners regularly and treat teachers well. 
"When I assumed office, my dad told me to be faithful to the oath of office I took, he said I should respect the civil servants, pay them regularly and ensure that pensioners get their gratuities and all will be well. 
"He also asked me to treat teachers well, you know that was his constituency, he told me to pay workers on time, before the last day of the month", the governor said.
Abiodun further noted that his late father was a humble man who lived for his family and community.
He said he was completely broken when he received the news of the death of his father, stressing "my father lived for his family and community. We are a well-knitted family. I have always feared a day like this. My father was a humble man".
Abiodun added: "I am greatly pained by his death, but slowly coming to terms with the fact that he is no more. He had a humble beginning, but a glorious end".
The governor, however, urged the people of the state to live a humble life and serve humanity, the virtues which he said would leave a lasting legacy on the mind of the people after their demise.
Recounting his experience with his father while growing up, Abiodun said he never saw his father got angry, but would always discipline his children when they misbehaved.
"People say I am humble. Of course, I will be when my parents, especially, my father was very humble man. This is because of my upbringing. I learned to follow his lifestyle and footsteps," he noted.
Earlier in his remarks, Akarigbo and Paramount Ruler of Remoland, Oba Babatunde Ajayi, said that late Pa Abiodun was an astute administrator and a great teacher who impacted positive values in the lives of younger ones.
He said the passing of the governor's father must not be signposted with mourning, but the expression of joy for a life well spent, adding that "even at a very old age, his faculty was still intact".
Speaking on behalf of Ijebu-Remo Unity Forum, Daudu Teslim, maintained that late Pa Abiodun was meticulous in his deeds, urged the governor whom he referred to as "a chip off the old block", to take condolence in the fact his father lived a good life worthy of emulation.
Sahara Reporters To Pay N10bn For False Report Against Buratai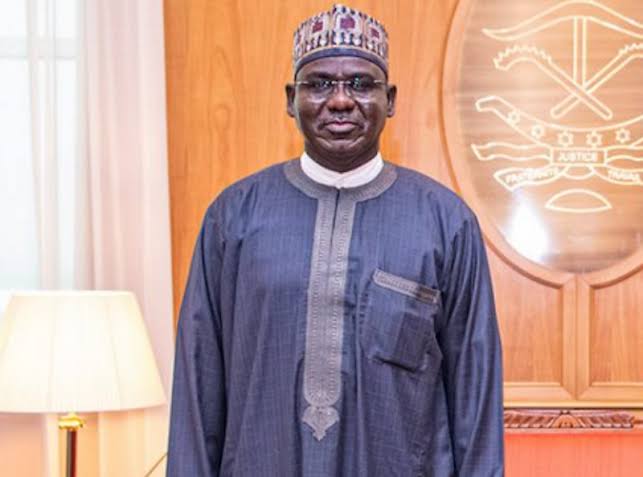 Sahara Reporters To Pay N10bn For False Report Against Buratai
By Olorunfemi Adejuyigbe
Sahara Reporters is set to pay N10bn for lying against Former Chief of Army Staff (COAS), Lieutenant General Tukur Buratai (retired) who has filed a suit against the online newspaper over a report linking him to a N1.85 billion recovered loot.
In the suit with number FCT/HC/CV/252/2022 filed by his lawyer, Dr Reuben Atabo (SAN), Buratai asked the FCT High Court to declare the Sahara Reporters' publication captioned, "Exclusive: Anti-graft agency, ICPC uncovers billions in cash meant for arms, ammunition to fight Boko Haram in Abuja home of ex-Chief of Army Staff, Buratai" of June 23, 2022 as pure defamation of character. The ex-COAS wants the court to award him the sum of N10 billion in general and aggravated damages over the use of libellous words in the publication of the online platform.
He further demanded an order of the court compelling the newspaper to publish a retraction and an apology in two national dailies and its online platform "where the defamatory publication was made."
Buratai, who was appointed Nigeria's ambassador to the Benin Republic after he retired from the army, averred that the publication damaged his reputation after he diligently served Nigeria in various capacities and was awarded various meritorious honours for his distinguished service. No date has been fixed for the hearing.
Ogun: 50,000 women now empowered through Oko'wo Dapo scheme, says Gov Abiodun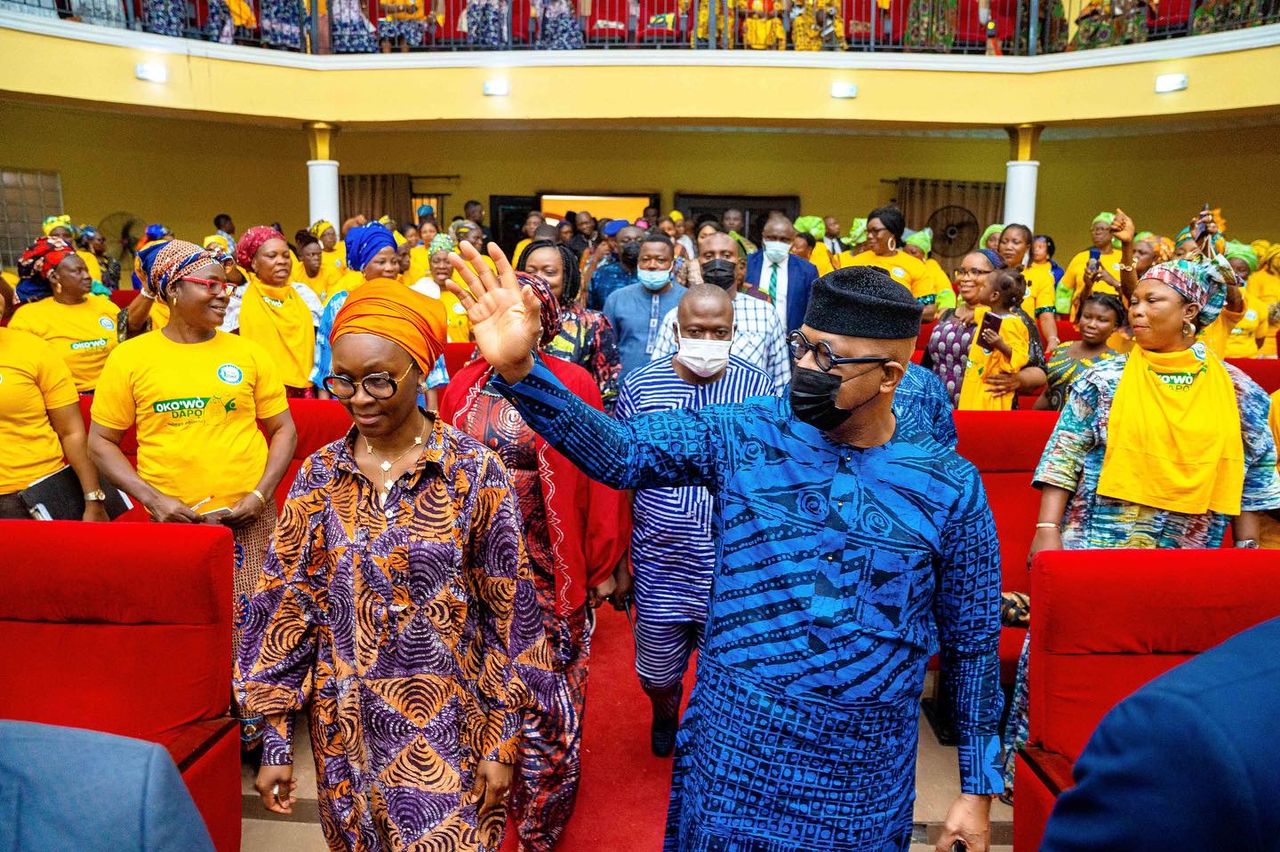 Ogun: 50,000 women now empowered through Oko'wo Dapo scheme, says Gov Abiodun
No fewer than 50,000 women in Ogun State have benefitted from the financial empowerment scheme tagged 'Oko'wo Dapo', introduced by the incumbent administration to lift women out poverty.
The state governor, Dapo Abiodun, who made this known at the validation exercise of ward facilitators of the scheme, held at the Oba's Complex, Oke Mosan, Abeokuta, on Friday, equally disclosed that over N500m has been saved via contributions by the beneficiaries in three local government areas of the state.
Abiodun charged the ward facilitators to advertise the benefits of the scheme to their fellow women, saying he expected that the number of the participants should have increased to over two hundred thousand across the state.
"In three local government, we have over fifty thousand women participating in this scheme, they have saved over five hundred million naira. The three local government areas are Odeda, Ijebu North East and Yewa North. We just started the one for Ikenne.
"Our ward facilitators should go all out to advertise this programme, educate more women about the benefit of this programme, I am confident that in the next three to four months, we would have had over two hundred thousand women in this programme across the state," he said.
The governor, while noting that the scheme isn't different from a cooperative scheme, said that his administration would give loan to each participant four fold of whatever she might have contributed in four weeks.
"This is not different from your various contributions, it is a cooperative scheme. Our ward facilitators will go all out and bring together those women who will be part of the scheme, about twenty or twenty-five women in each group and start contributing.
"You will now start to contribute for four weeks, you will attend weekly meetings, after contributing for four weeks, government will now give you loan that will amount to the four fold of what you contributed.
"So, if you contribute two thousand weekly and you now have eight thousand Naira in the fourth week, our government will give you thirty-two thousand naira loan. If it is five thousand naira you contribute weekly and you now have twenty thousand at the end of the four weeks, our government will now borrow you eighty thousand Naira," he said.
Abiodun who also disclosed that all ward facilitators would be paid every month, urged them to put in extra effort to ensure the success of the programme, adding that he would personally compensate any of the facilitators who does her duty diligently.
"We will pay our ward women leaders who are our ward facilitators every month. Our government is not a use-and-dump government, our government holds out women in high esteem.
"Our women, I want you to put extra effort into this programme because if this programme is successful, you will benefit more. And any women leader who now does her own task very well, I as your governor will now do something to appreciate that women leader," he stated.
The, governor, however, told the ward facilitators not to make the programme a party affair, but extend it to others
In her remarks, the deputy governor, Noimot Salako-Oyedele, while acknowledging the governor for supporting the cause of women in the society, said that the programme would continue to help women across the state to be more economically viable.
The wife of the governor, Mrs. Bamidele Abiodun, noted that success of women is of utmost importance to the governor, urging them to be more patient as the plan the governor has for them is huge.
The Commissioner for Women Affairs and Social Development, Mrs. Funmi Efuwape, while noting that the present administration in the state is passionate about women, advised women across the state to take the opportunity with both hands and get connected so as to be a beneficiary.
In their respective remarks, Mrs Arigbabuwo Kubura from Ijebu North East Local Government and Sola Adedeji from Sagamu Local Government, who both thanked the present administration for presenting women in the state with an opportunity to contribute and have access to loan, said that the programme has given them more insight into how to do business, prepare their budget and also be accountable.
Online Media practitioners in Edo float umbrella body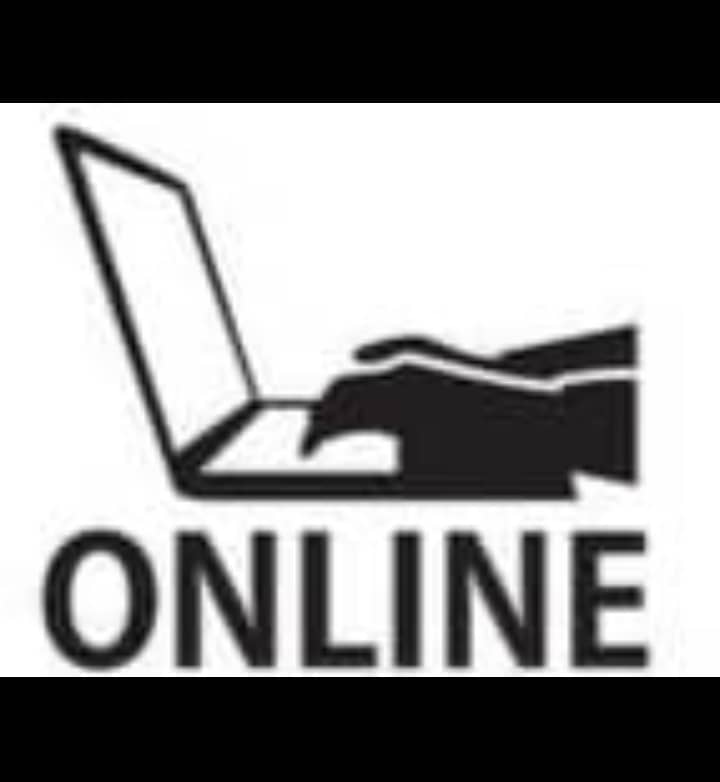 Online Media practitioners in Edo float umbrella body
Online Media Practitioners in Edo State have resolved to come under an umbrella known as ONLINE MEDIA PRACTITIONERS.
In a press statement issued and jointly signed by the protem chairman and Secretary of the body, Otunba Mike Ade Aladenika, and Mr. Sam Dada Ayokhai, said the umbrella body is determined to "cleanse" the online media profession of quacks who see the profession as an all-comers, vowing to strictly regulate its practice in line with accepted norms and ethics.
According to the duo, the online version is not in any way different from the traditional media practice in the way news are gathered, processed and presented to the readers and viewers, adding that only the trained and qualified journalists conversant with the ethics and laws of the profession can adequately cope with the rigours of the job.
They lamented the "invasion" of the online media profession by quacks who think the only qualification they require to be called an "online journalist" is the possession of an android phone saying the umbrella body will set standards for practice.
"The umbrella body will endeavor to liaise with relevant authorities and similar bodies in sanitising the profession and promoting the welfare of practitioners,".
Again, they stressed that "the umbrella body will also strive to ensure its members display a high sense of professionalism to earn the trust and patronage of the public."