The Naja'atu Bala Muhammed We All Know As Director of Civil Society Directorate of APC PCC
The Naja'atu Bala Muhammed We All Know As Director of Civil Society Directorate of APC PCC
On Saturday 21st January 2023 members of the civil society directorate of the All Progressives Congress (APC) Presidential Campaign Council (PCC) were shocked to read on our WhatsApp platform via publications that our Director Hajia Naja'atu Bala Muhammed had resigned her membership of the directorate and party via a letter dated 19th January 2023.
As is normal in life, one would be jolted by such abrupt decision of termination of membership of a group, more disturbing will it be if it's coming from the head of the group who is the pilot, so one can imagine what will be the fate of passengers in an aeroplane, ship, bus or train if the head by this one means the pilot, captain or driver in the course of a journey, suddenly throws in the towel, the confusion is better imagined.
While we as members of the civil society directorate of the APC PCC were trying to come to terms with her departure which is within her right and chart the way forward because the directorate is populated with very competent, capable, hardworking, diligent, patriotic men and women of dignity and calibre, we started reading about her tales by moonlight reasons for her resignation which makes it important to expose to the whole world the true colour of this woman for who she really is and what she stands for.
For the records, some of us even as members of the civil society directorate whose appointment were announced in late October 2022, we make bold to state that from our interactions and discussions on the platform where members interfaced, Hajia Naja'atu Bala Muhammed came out as a gold digger, frustrated, Janus faced, incompetent, attention seeker, hustler and irresponsible person who is a disgrace to the true character of motherhood.
From the 20th October 2022 when the names of the leadership and members of the directorate was announced and published till now that she resigned, by her actions, she tried to kill the directorate. She vented her frustrations, anger and tyrannical disposition on the directorate as a whole by ensuring that it didn't function in fulfilling it's mandate. Apart from frustrating the inauguration of the committee which she unilaterally delayed for more than a month after other committees had started activities, she ran a one woman show, the only time we had just one meeting after the inaugural meeting was when members forced it upon her and even as that, the meeting was held in Abuja within a short notification of three days to members who were scattered across the country. Notice must be taken that the two meetings ever called by this erstwhile director was conducted in less than one hour. This is to further confirm her non-committal to the cause of the directorate and the party at large. Suggestions to allow for virtual participation at the meetings were ignored by this tyranic demagogue. Subsequently when members suggested the holding of meetings virtually to accommodate those outside of Abuja so as to chart the directorate plan of activities, dictator Naja'atu would have none of it and for four whole months, the civil society directorate held just a meeting apart from the inauguration with majority of members not in attendance because of her evil pre-meditated plan to frustrate the work of the Directorate.
Even on the WhatsApp platform, this Janus faced and incompetent woman never made any contribution on any issue whatsoever which underlines her evil plot against our common responsibility to the party and Nigerians. Even when members were calling for personal donations to kick start the directorate contribution to the campaign, our hustler director would have none of it, her adopted slogan was 'Asiwaju is rich, he should give us money, am not contributing a dime'.
Save for the personal efforts of members who desirous of contributing their quota to the PCC activities, have been traversing rally grounds, campaigning, holding meetings, writing press statements, articles, appearing on TV and Radio programmes talk shows, etc which they post regularly on the WhatsApp platform to inform that the directorate is active, Hajia Naja'atu would have killed the directorate completely as she exhibited the greatest level of incompetence, lack of respect, insensitivity, disloyalty and irresponsibility to the team she was supposed to lead. Her tyrannical disposition and legendary demagogue status was to the extent of referring to every grown up adult member as sons and daughters who should listen and take all the gibberish she was vomiting.
Hajia Naja'atu Bala Muhammed unknown to a lot of people who are busy swallowing her tissues of lies on why she quit, need to be informed that this woman is a hustler who till date is still very angry that despite how she claimed to have mobilized support for President Muhammadu Buhari in 2015, she was not duly compensated, can you imagine such mindset from a supposed patriot? It was in the course of our interrogating her character to know what manner of person she is in order to understand her weird ways of leadership, that some of us got to know that she was made a member of the Police Service Commission (PSC) in 2018, yet she is angry maybe because she failed to be made the CBN Governor or NNPC Plc MD which are cash cow to satisfy her shameless materialistic appetite.
In her interview, she said she was prevailed upon to take the appointment of head of the civil society directorate because she first rejected it based on the fact that according to her, Tinubu knows her, but did not deem it fit to contact her. What a shame that this attention seeker because of her warped thinking is unaware that the APC Presidential Campaign Council is not about Asiwaju Bola Ahmed Tinubu as a person, but about a Renewed Hope for peace, progress and prosperous Nigeria.
Hajia Naja'atu also claimed in the interview that when she went to meet Asiwaju in London and she asked him to tell her what he has "for us in the North". What manner of arrogance and effontery of lies on display here. Who is Naja'atu to want to appropriate to herself the right to seek to know the plans of a presidential candidate for a whole region of Nigeria, who is she, where and when did she derive the mandate to represent the North? Honestly, this hustler and attention seeker is a clown, thank God Asiwaju Bola Ahmed Tinubu being a man of immense wisdom, answered her appropriately.
She stated that while in the meeting with Asiwaju Bola Tinubu for about 2 hours he slept for most of the time and goes on to pass a laughable judgement on Asiwaju Tinubu mental and physical health based on a two hour meeting. What a shame that all that Naja'atu has done in this campaign of blackmail and calumny is to regurgitate the swan song of her old but pretending to be new found lovers on Asiwaju health condition even without a medical examination or report. The last time one checked her educational qualification based on her assessment, Naja'atu qualifies to be called a quack medical person.
She also claimed that Asiwaju Bola cannot hold a cup of tea, may we ask Hajia Naja'atu, if a man whom she claimed slept for most part of the meeting should be holding a cup of tea while sleeping? Her fraudulent attempt to save face and cover her shame of nakedness by alluding to the fact that she would have been comfortable with the candidature of Vice President Prof Yemi Osinbajo is a pointer to the character and mental imbalance of this two timing betrayer. When she accepted to serve as Director of the civil society directorate in October 2022, was she told in her dreams that the presidential candidate is Prof Osinbajo, only for her to wake up from her Dreamland in about four months time later in January 2023 and realize that it is not?
The reasons for Hajia Naja'atu Bala Muhammed resignation is not far fetched no matter how hard she tries to clothe it in borrowed robes. While she was in APC, her heart belonged to where her hustler and disdainful appetite for filthy lucre can be satisfied, hence she had to move to her permanent abode, APC was just a transition process for this Janus faced, incompetent, frustrated, attention seeker, hustler and gold digger. Since President Buhari administration didn't compensate her with her expected juicy choice appointment and Asiwaju Bola Ahmed Tinubu as the last resort to largesse failed to materialize & there was no hope in the horizon for it in the APC PCC, she had to japa back to base which is her natural habitat.
The days ahead promises to reveal more about the character of this incompetent, attention seeker, gold digger, frustrated, hustler and Janus faced former director of the civil society directorate of the APC Presidential Campaign Council (PCC) Hajia Naja'atu Bala Muhammed, but as a directorate, all members are grateful to God for the good riddance to bad rubbish of a traitor director and are more than ever resolved to renew and reinvigorate our activities to ensure that our candidates who are the most competent, capable, courageous and  vision driven in Asiwaju Bola Ahmed Tinubu and Distinguished Senator Kashim Shettima emerge as the winner of the 2023 presidential election to usher in Renewed Hope for a peaceful, progressive and prosperous federal republic of Nigeria.
God bless the Federal Republic of Nigeria.
Thank you.
Yours Sincerely,
Nelson Ekujumi,
A Rights and Good Governance advocate and member of the civil society directorate of the All Progressives Congress (APC) Presidential Campaign Council (PCC).
Primate Ayodele Visits Police Stations, FRSC Office In 17 Days Of Appreciation And Philanthropic Impact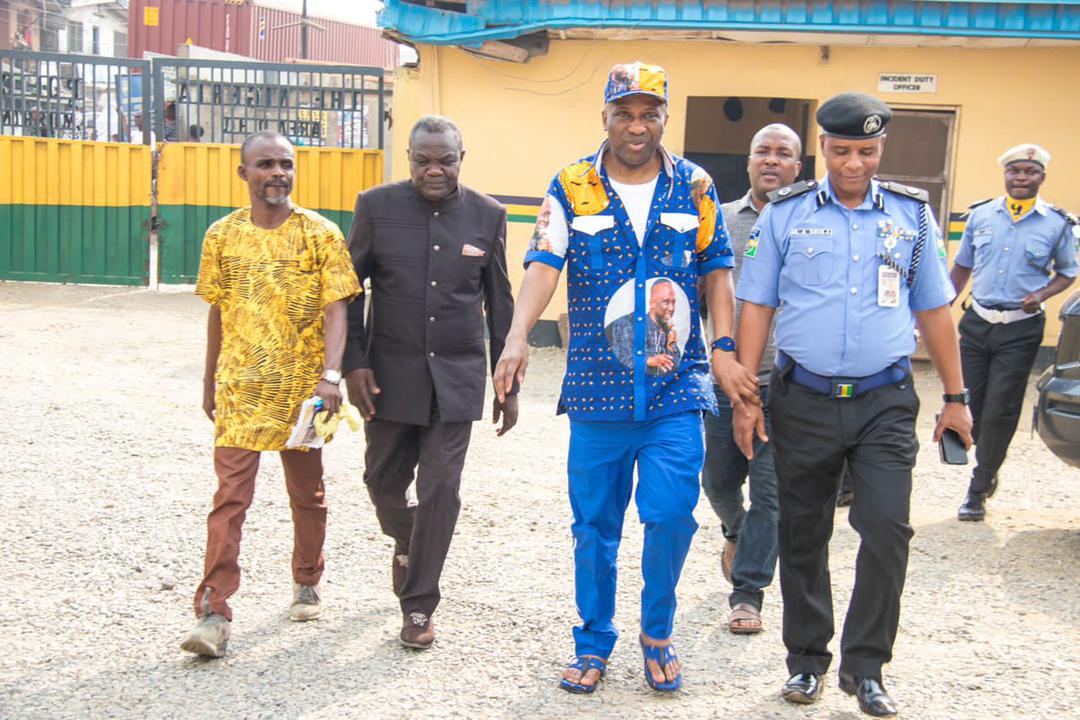 Primate Ayodele Visits Police Stations, FRSC Office In 17 Days Of Appreciation And Philanthropic Impact
The Leader Of INRI Evangelical Spiritual Church, Primate Elijah Ayodele has visited police stations in Lagos state and federal road safety corps (FRSC) office in his ongoing 17 days of appreciation and philanthropic impact.
Today Wednesday, 8th Of February 2023, being the 11th day of the programme, the man of God visited about 10 police stations and FRSC offices in Lagos state to appreciate the officers and encourage them in their service to the country.
Primate Ayodele who has always spoken well of the Nigerian police was well received by the officers with smiles on their faces. The FRSC officers were also delighted by the visit of the prominent man of God who has always identified with them annually.
During his visit to these institutions, Primate Ayodele appreciated the officers for rendering quality services to the country, while encouraging them to do more. He also prayed for God's protection upon their lives and families.
''My visit here is to appreciate you for the many good works you have been doing in the country. You have ensured that lives and properties of the citizens are secured by all means despite the criticism against your institution. I want to encourage you not to listen to detractors but remain focused on your job. I pray God continues to protect you and your families as you carry out your duties''
Simultaneously, free medical services were held at the church's Lagos headquarters today for the aged, physically challenged and youths.
Since the beginning of the 17 Days of Appreciation and Philanthropic Impact, Primate Ayodele has been to the homes of the aged, sick and downtrodden. He has also visited several schools in Lagos and Ogun state.
The man of God will continue this programme till Tuesday, 14th Of February, 2023 when the grand finale will be celebrated with different categories of empowerment to the widows, students, youths, church members, journalists, and many more.
BUA GROUP, FG FLAG-OFF N116bn CONSTRUCTION OF 132KILOMETRES KANO-KAZAURE-KONGOLAM DUAL CARRIAGE ROAD UNDER PRESIDENTIAL EXECUTIVE ORDER 007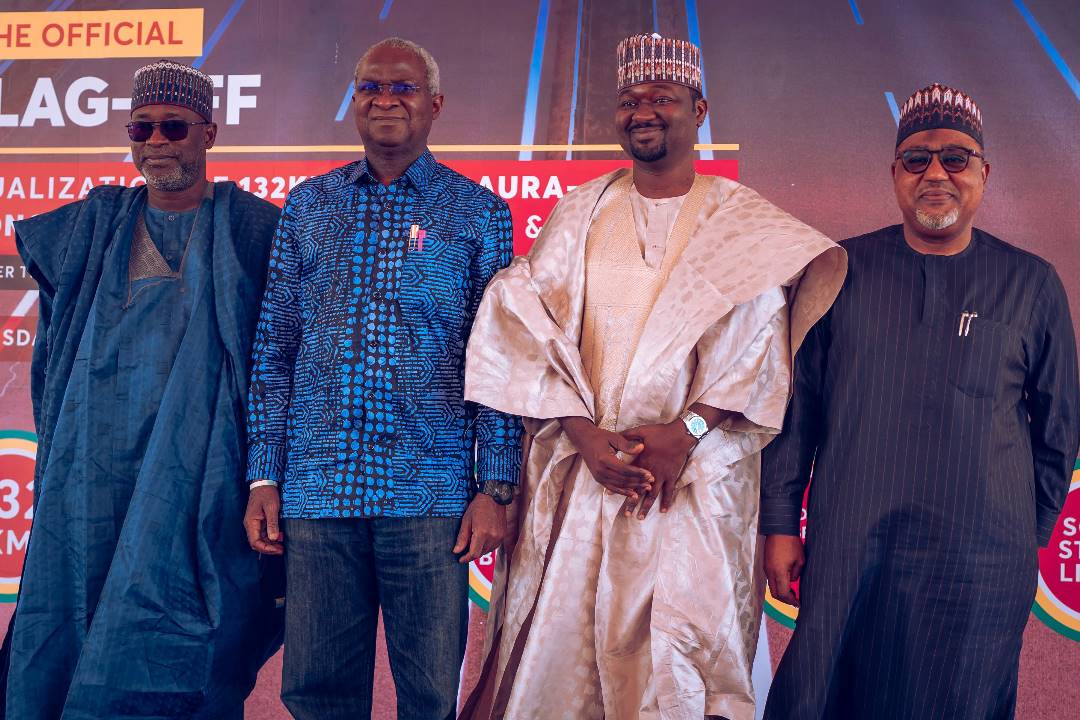 BUA GROUP, FG FLAG-OFF N116bn CONSTRUCTION OF 132KILOMETRES KANO-KAZAURE-KONGOLAM DUAL CARRIAGE ROAD UNDER PRESIDENTIAL EXECUTIVE ORDER 007
BUA Group, one of Africa's largest infrastructure conglomerates, has flagged off the expansion and dualization of the 132km Kano-Kazaure-Kongolam highway in collaboration with the Federal Ministry of Works and Housing in line with the Presidential Executive Order 007 Road Infrastructure Development and Refurbishment Investment Tax Credit Scheme.
The 116billion Naira project was flagged-off by the Minister for Works and Housing, Babatunde Raji Fashola, in a ceremony in Kazaure, Jigawa State, and will pass through Kano, Jigawa, and Katsina states from Dawanau Roundabout in Kano State to Kongolam in Katsina State. According to the Minister, BUA Group will be the sole financier of the project to dualize the 132 km road as part of its ongoing commitment to infrastructure development. Also present we the Honourable Minister for Water resources, Engr Suleiman Adamu, and the minister of State for Works and Housing, Hon. Umar Ibrahim El-Yakub and various emirs.
Speaking at the official ceremony, Kabiru Rabiu, Group Executive Director of BUA Group, said that BUA remains committed to partnering with the Government on critical projects and initiatives that will fast-track human, social, and infrastructural development across the country. According to Rabiu, BUA Group which is solely financing the project, has already mobilized equipment to site and has the capacity, expertise, and resources to complete the road on schedule. He also thanked President Muhammadu Buhari and the Honourable Minister of Works and Housing for approving the project and restated the Group's commitment to delivering a dual carriage road that will rank amongst the best in Africa. According to Kabiru Rabiu, the dualization project which is being solely financed by BUA Group is a demonstration of BUA's commitment to infrastructural development within Nigeria. He also commended the major roles played by the Minister of Works and Housing, Minister of water resources as well as the Minister of Finance and budget planning in actualizing the project.
In his speech, the Minister of Works and Housing, H.E Babatunde Raji Fashola (SAN), reiterated the commitment of the President Muhammadu Buhari led administration towards infrastructural development. According to Fashola, the 116billion Naira Kano-Kongolam highway which is being constructed by BUA Group with allied infrastructure, will complement the ongoing rail infrastructure projects of the federal government in the North West region of Nigeria, and also open up more economic opportunities for Nigeria and the greater West African region.
Fashola further stated that the best way to develop the country was through Public Community Private Partnership, (PCPP) given the ₦348trillion injection needed over a 10-year period to bridge the nation's infrastructure gap. Fashola further applauded the management of BUA Group for its continuous effort in infrastructural development and emphasized the need for the State Governors of Jigawa, Kano and Katsina and traditional institutions to remove all encumbrances on the Right-of-Way of the project so as to allow the Contractor have full access to the width of the carriageway for the continued execution of the project for which implementation has already commenced.
On this part, the Honourable Minister for State (works and Housing), Hon. Umar Ibrahim El-Yakub said, "It's a very big project that traverses the 3 states of Kano, Jigawa and Katsina states. The project will further open up the country by enabling access to neighbouring countries i.e. Niger Republic via Katsina State. The road, when completed, will feature three bridges – Ungoggo Roundabout, Kazaure and Daura and also include pedestrian crossings at eight locations along the project corridor and solar street lights for safe driving during nighttime which will be critical to development in the three states. The Honourable Minister for Water Resources, Engr. Suleiman Adamu, during his speech, urged the contractor, BUA Group, to ensure the highest quality in the construction process and adhere to responsible ESG practices throughout the lifetime of the project. "I am proud to be associated with this project which will have massive developmental impact on the people of Jigawa, Kano and Katsina states. The government will continue to support initiatives and partnerships such as this and we are certain this project and others of a similar nature, will help improve the economic status and quality of life of Nigerians", he added.
The expanded Kano-Kongolam dual carriage highway upon completion, will connect three states namely; Kano, Jigawa, and Katsina and improve interstate travel, make it easier to trade goods and services between the three states, and serve as a major artery for intra-African trade.
Amb. Okoro appoints Chief Charles Nwangwa as DG of his campaign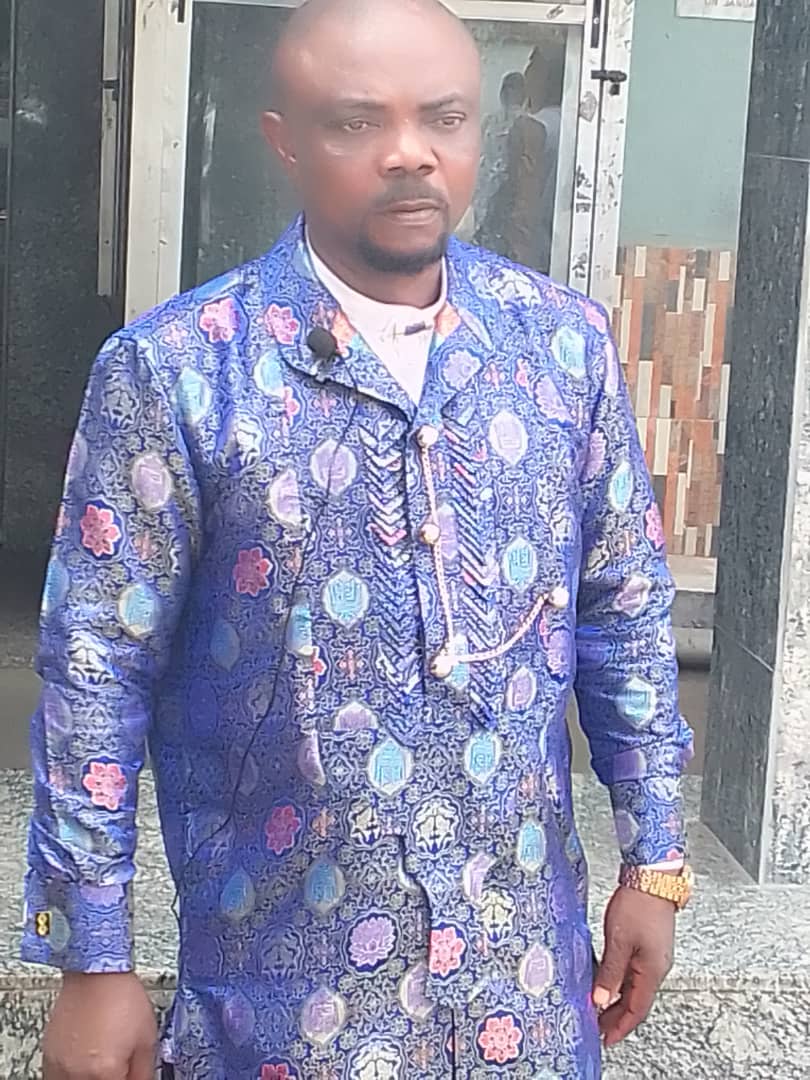 *Amb. Okoro appoints Chief Charles Nwangwa as DG of his campaign*
By Collins Nkwocha
The AA governorship candidate, Amb. Chijioke Okoro has appointed Chief Charles Nwangwa, Akajiugo 1 of Ngwa as the DG of his governorship campaign council.
Chief Nwangwa who never hid his love for a new dawn in Abia state has promised to work tirelessly in order to on ensure that Amb. Okoro gets into the government house and bring the needed transformation and advancement in the state.
His appointment was officially done today and the entire AA party is banking on his wealth of experience to move into the Abia state government house this year as the election is scheduled for March 11th, 2023.