Thugs Invade Edo House Of Assembly, shoot 6 Persons As 16 Members Impeach Speaker ,Elect first female speaker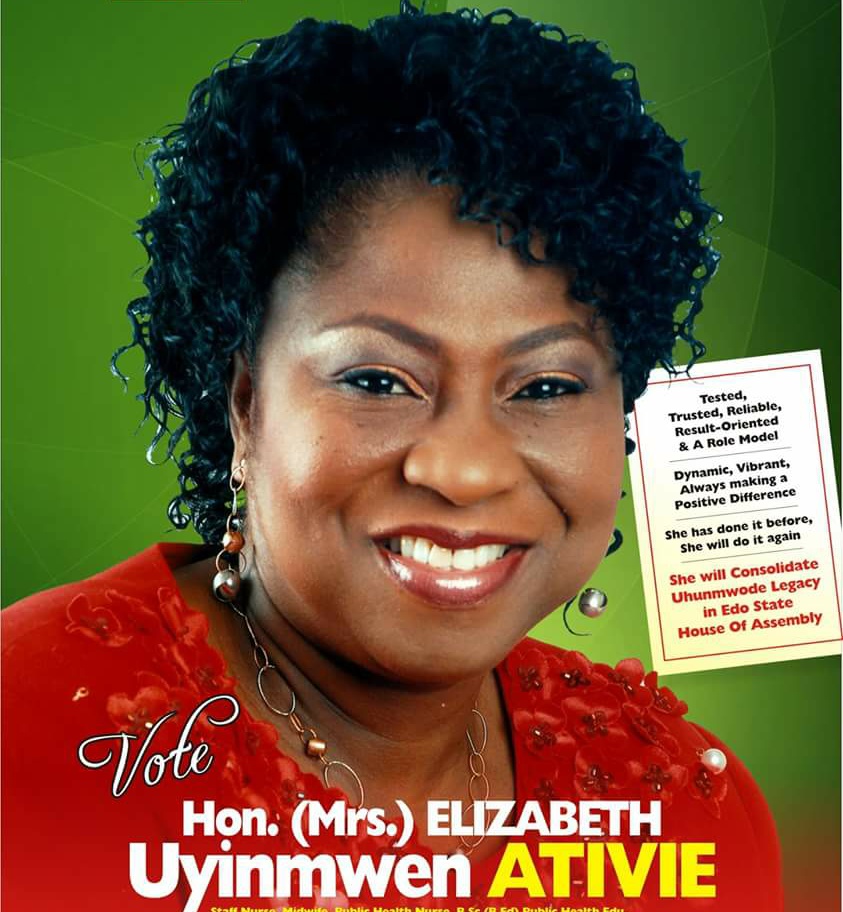 There was pandemonium at the Edo State House of Assembly yesterday
when thugs numbering about three hundred invaded the hallowed chamber
shooting sporadically and in the process six persons were seriously
wounded.
Trouble started when Hon. Folly Ogedegbe the majority leader moved the
motion for impeachment of the speaker, Hon. Victor Edoror and the
Deputy Speaker, Hon. Bright Osayande.
The motion which was seconded by Hon. Gani Audu representing Etsako
West 1 reads in parts, "We the underlisted and undersigned Honourable
Members representing the various constituencies in the Edo State House
of Assembly have on this day 3rd of May 2016 have resolved to impeach
our speaker, Hon. Chief Victor Edoror Tiger and the Deputy Speaker
Hon. Osayande for acts of gross misconduct.
Speaker ex-tempo Hon. Patrick Iluobe was appointed to preside the
business of the day where the new speaker, Hon. Mrs. Elizabeth Ativie
representing Uhuwode was appointed and Dr. Joseph Okonoboh
representing Igueben was appointed as Deputy Speaker.
Immediately the new speaker was sworn in, the impeached speaker and
his deputy walked into the chamber in company of the thugs shooting
sporadically to scare people out of the chambers, in the process a lot
of peoples sustained various gun short.
Addressing journalists immediately after the fracas, the new speaker
Hon. Mrs. Ativie said the members can no longer tolerate the greedy
nature of the speaker.
She said the impeached speaker has up to six different financial cases
with the EFCC and the members cannot continue to allow such indecent
person to lead the House.
She therefore said that five member committee headed by Kabiru Adjoto
representing Akoko-Edo one will investigate the financial recklessness
of the impeached speaker from June 2015 till May 3rd.
She said if found wanting at the end of the three months when the
committee will submit their report he will be handed over to the
appropriate authority.
Also speaking, Hon. Adjoto Kabiru said the impeached speaker is
violently corrupt who have flair for eating government money just the
way the red mouth squirrel has mouth for palm kernel as it is eating
one, it is looking at another one that is how Edoror is.
"As it is today, Edoror has a lot of EFCC case hanging on his neck,
you media men can go and verify this we cannot afford to have a
speaker that is been investigated by the EFCC because of his corrupt
nature. As earlier mentioned by our new speaker, Edoror has a corrupt
tendency that cannot be mentioned by one, enough is enough, that is
while sixteen members of the house today signed impeachment notice
against him. As we speak today, both APC and PDP members in the House
signed impeachment notice against him".
Sixteen members signed the impeachment notice that circulated to
journalists immediately after the house proceedings.