Tinubu and the generation of Astyanax bimaculatus by Idowu Ajanaku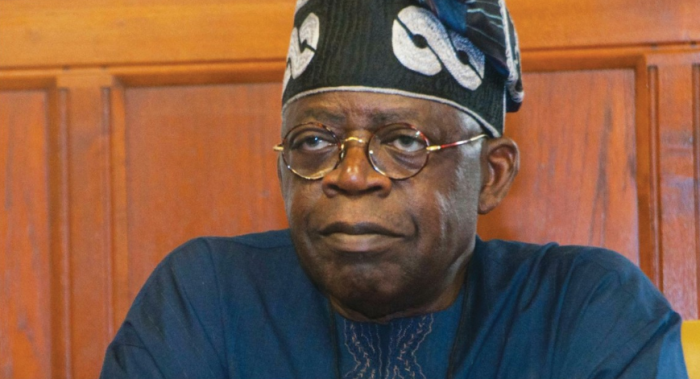 "Stab the body and it heals, but injure the heart and the wound lasts a lifetime."
― Mineko Iwasaki
The grand conspiracy and recent desperate attempts to de-construct and indeed, de-mystify one of Africa's most decorated political colossuses, who, incidentally remains an enduring metaphor for what true democratic culture represents in Nigeria smirks of gross ingratitude. The pain runs deep, considering the incontestable fact that the masterminds are some of the greatest beneficiaries of his patriotic struggles, at one time or the other over the past five decades.
One is talking about none other than Asiwaju Bola Ahmed Tinubu, the famed Jagaban, the one man who stood firm, like Zuma rock in the whirlwind of Nigeria's politics, against the brutal and bruising boots of late Abacha's dictatorship. Our subject was the guiding light of the struggle for the realization of June 12,1993 mandate as won by late Chief MKO Abiola. He was  the  former executive governor of Lagos State(1999-2007) and has remained the constant star in the firmament of Nigeria's progressive political spectrum.
But for the commitment of this national Leader of the All Progressives Congress (APC), perhaps Nigeria's then rudderless ship of state would long have capsized into the vast ocean of corruption under the clueless, Jonathan-led administration. That was then. But this is now, as he is being paid back in coins he never traded for the survival of democratic culture in his dear country, Nigeria.
So, it rankles; it shocks one to the marrow, more so because acts of sheer deception and bitter betrayal as reflected in some of William Shakespeare's plays of the 16th century now play out in the 21st Century Nigeria, with uncanny semblances! And for what?  All because of transient fame and fortunes.  For instance, in the play Macbeth the lead character betrays King Duncan (to whom he has sworn allegiance) by killing him when he is a guest at his home.  But why, one  may ask?  It is in an overtly ambitious attempt to gain the crown that Duncan wears.  He also betrays his friend, Banquo, just to retain the power and position of being King. Thereafter, he murdered sleep!
But that is man for you; vacillating like the tropic weather. Today, he pretends to be the most loving and loyal friend or ally, only because he is in dire need of the other's help, most likely to get out of a sticky situation. But tomorrow he turns coat at the drop of a hat, that is when the price is right. There are  scruples but he has none. No binding philosophy of commitment to a cause. Greed for instant gains and an unquenchable desire to be seen as the man- of -the -moment are his propelling passion; his odious guiding credo.
Worse still, Tinubu's traducers are going about it as if he is one desperate politician, who wants power at all costs and by all crooked means. Yet, nothing could be further from the truth. If memory serves, Tinubu's political trajectory took off when he pitched tent with the Musa Yar'Adua's  political dynasty. That was the Social Democratic Party(SDP).Before long, he was championing the struggle for the actualization of the June 12, 1993 mandate, as freely given by the good people of Nigeria to Chief MKO Abiola(of blessed memory). He made a lot of sacrifices; of precious time, energy, finance, strategies, wise counsel and other incalculable resources in this noble cause.
And still sticking to his political guns, to forever remain on the side of the people through a democratic structure he, it was who warned Dapo Sarumi, who was then the patriarch of the Primrose Group not to jump ship into the IBB contraption of an Interim National Government. Back then, the group was the most dominant in Lagos politics in 1992-93. Tinubu vowed to break rank with Sarumi should he not heed his piece of patriotic advice. But the other was far too gone in his quest for political relevance under the military government to heed it. That singular wrong choice led to Sarumi' political oblivion, till this day.
If Tinubu was desperate he would have joined the bandwagon as one of the infamous carpet baggers. It would also be recalled that when he, Tinubu was the Chairman, House  Committee on Finance at the Senate he was offered the juicy post as the Minister of Finance by the Abacha-led military government but he rejected it out rightly out of sheer national interest. Yet, that was not all.
Specifically in 2003, when as the Lagos state governor he became the last man standing at a time OBJ's rigging machinery raged through the South West geo-political zone Tinubu's commitment, dedication, determination and personal sacrifice re-engineered the progressive community to retrieve the zone from the conservative People's Democratic Party, PDP. The eventual emergence of Kayode Fayemi  and Rauf Aregbesola as the governors of Ekiti and Osun states respectively became the turning point for the progressives' relevance.
Another remarkable and in fact, epochal moment in the South West politics came in 2007.When the market din swirled in Lagos over the emergence of Babatunde Raji Fashola -then a political neophyte-as the governorship candidate of the AC it was Tinubu who made another sacrifice of his Senatorial ambition, giving the ticket to Ganiyu Solomon.
It was Fashola's victory at the polls in 2011 that empowered, emboldened and paved the way for the subsequent victories of the progressives in Oyo and Ogun states in 2011.And it was also in the spirit of Asiwaju's sacrifice that made it possible for Ibikunle Amosun, well-known then as a diehard conservative politician to clinch the coveted governorship seat in Ogun State, in spite of the array of other progressive politicians on ground.
Ditto for Abiola Ajimobi in Oyo sate who had earlier abandoned Alliance for Democracy, AD for ANPP. Ordinarily, if Asiwaju was one desperate politician, as being insinuated  such politicians would not have ridden to political prominence on the back of the Jagaban. Worthy of note too, is that it was the sacrifice made by Tinubu out of love for  his country that led to the historic merger amongst the ACN,CPC,ANPP and a faction of APGA  to form  APC. And for the first time in the political evolution in Nigeria the party was able to dislodge the incumbent greed-driven PDP-led administration.
Were he one selfish politician he would have been contented being a king in his South West enclave. But no. Even when the then presidential flag-bearer, Muhammadu Buhari offered him the post of his running mate in the presence of Chief Bisi Akande, who was the Interim Chairman of the party Tinubu declined the offer. He nominated Professor Yemi Osibanjo instead. This is an incontrovertible fact. It was borne out of his patriotic zeal, taking cognizance that the PDP had then polarized Nigeria along  ethnic and religious lines. Unfortunately, one John Baden, a total stranger to Nigeria's political evolution has stood logic on its head by claiming otherwise in his recently launched biography of Mister President.
Having achieved such political feats, out of a rare sense of patriotism it is a crying shame that some lucky individuals who rode on his back to fame are now hands-in-glove with the Hausa/Fulani  hegemony to attempt to rubbish his good image which he has built over the decades. What is their aim? To gain entrance into the hearts of the new generation of Yorubas.
But they must learn from the unfailing hands of history that the Akintolas, Omoboriowos and Babatopes who had travelled such ignoble paths have been consigned into the dustbins of political history. No Yoruba man who has jettisoned the collective interest of their people ever survived their ill-fated journeys. More instructively, they may have to read the accounts of Shakespeare characters in Julius Caesar. For instance, the wily one named Antony betrays his commitment to Cleopatra by marrying Octavia. Conversely, Mena betrays Antony, Lepidus, and Caesar by suggesting that Pompey should kill the trio. On the other hand, Ahenobarbus betrays Antony by deserting Antony when the latter is at his most vulnerable point in life. As if to literally turn tables, Cleopatra herself endures betrayal from both Caesar as well as her own treasurer. This deception, coming from among one's closest servants, constitutes great betrayal. Instructively, they all ended on the sad side of history.
It would therefore, do the Yoruba political traitors in Abuja, who, like the Astyanax fish  species betray their own , are now  hell-bent on doing Tinubu in to have some moment of sober reflection. Even Ayodele Fayose,  Ekiti State governor in his characteristic blunt manner has warned of the dire consequences for those so involved. They should remember that in the market square of life, it is always honourable and rewarding to be grateful to those who lift us up, instead of turning round to spit on their faces. God, who created us all is watching. As the only one to who vengeance belongs He will surely take recompense. For, anybody who abuses grace will soon have nothing to eat but grass.
ZENITH BANK SIGNS MOU WITH CFA INSTITUTE TO DEVELOP FINANCE AND INVESTMENT PROFESSIONALS
ZENITH BANK SIGNS MOU WITH CFA INSTITUTE TO DEVELOP FINANCE AND INVESTMENT PROFESSIONALS
Zenith Bank Plc has signed a Memorandum of Understanding (MoU) with the Chartered Financial Analyst (CFA) Institute to promote efforts and activities that support the formation, training, and updating of human capital in finance and investment for the overall development of the Nigerian financial services sector. The MoU, was signed by the Group Managing Director/CEO of Zenith Bank Plc, Dr. Ebenezer Onyeagwu; the President/CEO of the CFA Institute, Margaret Franklin; and the President of CFA Society Nigeria, Ibukun Oyedeji on Tuesday, November 28, 2023.
Speaking at the MoU signing ceremony, the Group Managing Director/CEO of Zenith Bank Plc, Dr. Ebenezer Onyeagwu commended the CFA Institute and the CFA Society, Nigeria for their laudable programmes in developing finance and investment professionals in Nigeria. According to him, your Women in Investment Management Initiative, CFA Institute Research Challenge, CFA Society Nigeria Ethics Challenge and University Affiliation Program are very laudable, and Zenith Bank will continue to partner with the CFA Institute and the CFA Society Nigeria to ensure that young finance and investment professionals get the needed support for their career development. In his words, "As a good corporate citizen, Zenith Bank remains committed to furthering the economic, cultural and social development of the society. As such, we continue to support projects and initiatives that have long-term social and economic benefits for our various publics and stakeholders. Partnering with the CFA Institute and the CFA Society Nigeria is therefore a demonstration of our commitment to building professional excellence in the finance services industry in Nigeria".
At the CFA Institute Africa Investment Conference, during the 'Journey to the Top: A Discourse with CEOs' segment, Dr. Onyeagwu inspired future finance and investment professionals to uphold the highest standards of integrity. He stressed the importance of making difficult yet high-quality decisions, building robust networks, and dedicating themselves to hard work for career success. In his words, "as upcoming professionals, the opportunities are immense for you. Africa doesn't get bigger than Nigeria. There is scarcity of the right kind of people that have the talent, that have the character and the leadership to provide leadership in organizations. Make a decision to be one of those, make a decision to be different. You must be driven by your passion; you must delay gratification. In Zenith what is driving us is the strive for excellence. It is not about who you are and where you come from. We have the best class of talents you can think of anywhere in the world." He assured the young finance and investment professionals that Zenith Bank will offer immediate employment opportunity to CFA Charter Holders and those who qualify as Chartered Accountants.
Also speaking on the MoU, the President/CEO, CFA Institute, Margaret Franklin reiterated the Institute's commitment to the professional development of students and upcoming professionals. In her words, "there are many things that we do for students, we invest heavily in students and why is that? Because they are our future. The mission of the CFA Institute is to lead the investment industry with the highest standards of ethics, education and professional excellence for the ultimate benefit of society and that starts with our CFA programme". She commended Zenith Bank for its continued support to the CFA Society Nigeria and sponsorship of the CFA Institute Research Challenge over the years. She also commended the bank for being one of the top employers of CFA members in the country. She expressed her admiration of the culture of excellence in Zenith Bank. Also speaking at the MoU signing ceremony, the President of CFA Society Nigeria, Ibukun Oyedeji commended Zenith Bank for its partnership with CFA Society Nigeria and its commitment to the development of young finance professionals in the country.
The the CFA Institute Africa Investment Conference is being hosted by the CFA Institute and CFA Societies from Ghana, East Africa, South Africa and Mauritius. The conference has representatives from over 20 universities in Nigeria (members of their investment clubs being supported by CFA Society).
De-dollarisation: As Naira Trades Flat, Analyst Urges Ban On Dollar Transactions In Nigeria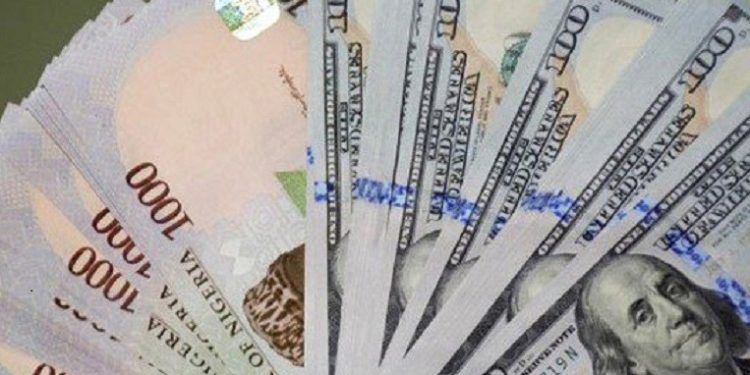 De-dollarisation: As Naira Trades Flat, Analyst Urges Ban On Dollar Transactions In Nigeria
In other to de-dollarise the nation's economy amid flutuation in the value of the naira against the United States dollar, an investment analyst, Adejumo Isaac, has called for ban on all foreign currency transaction in cash in the country.
In a statement, on Thursday, Isaac, advised the Central Bank of Nigeria (CBN) to declare cashless policy on forex, saying that would enable majority of forex cash domiciled in people's homes to automatically enter the banking system.
It could be recalled that the naira traded flat against the dollar, on Thursday, at N832.32/$1 in the Nigerian Autonomous Foreign Exchange Market (NAFEM), the country's official exchange rate window.
According to data from FMDQ Securities Exchange, a platform that oversees foreign exchange (FX) trading in Nigeria, the daily FX turnover is at $115.41million and that reflected increased FX inflow in the economy on Thursday, 30th November, 2023.
According to Data, the local currency, on Monday, hit an intra-day trading high of N1,137 and a low of N700.
However, speaking on how to shore up the value of the naira, Isaac, added that it should be a criminal offence with 6 months imprisonment for anybody to hold physical forex cash for any transaction in Nigeria.
He said, "All transactions involving use of forex should be done electronically via transfer or cheque payment that must pass through the bank account of payer and receiver.
"Give one month notice to anybody in Nigeria holding physical forex cash to deposit the same with commercial banks, thereafter, it becomes a criminal offence attracting jail terms of at least 6 months with no option of fine for anybody to hold physical forex cash for any transaction in Nigeria.
"In all fairness, dollars, pounds, Euro etc are not used to BUY petty food items or any retail items in the market that warrant exchange of physical forex cash.
"Generally, transactions that involve use of forex such as paying School fees, medical fees, importing raw materials for production, amongst others do not involve exchange of physical cash but they naturally pass through banks which is done electronically, therefore, there are no strong arguments to hold forex cash.
"By this policy, majority of forex cash domiciled in people's home will automatically enter the banking system and this will make forex liquidity robust for the good of the economy as availability will make stability of exchange rate possible thus reduce to the barest minimum volatility and unsubstantiated cum speculative demand as well as mop up of the available forex in the country by few privileged individuals for personal gains that inflicted more pains to the citizens.
"For the long-term solution is to increase our exports, firstly from increasing crude oil production volume to at least 2mbpd to boost dollar inflow into the economy (this volume was achieved and relatively stable for a number of years between 2012-2015), secondly to promote backward integration in terms of local sourcing of raw materials for production in order to reduce imports.
Ensuring petroleum products are refined in the country to save the volume of forex spent on importation of refined petroleum products which can thereafter be available for other uses."
Abbey Mortgage Bank Host Sustainability Workshop with Non-Profit Stakeholders in Abuja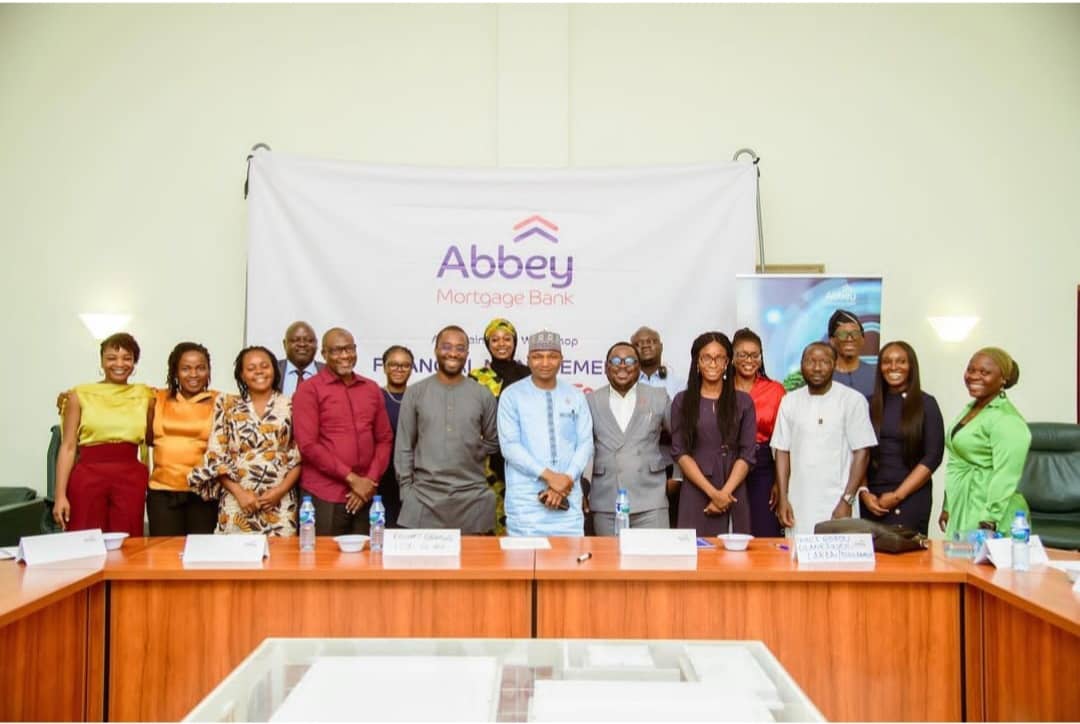 Abbey Mortgage Bank Host Sustainability Workshop with Non-Profit Stakeholders in Abuja
Geared towards boosting impactful investment opportunities for Non-profit organizations, a leading primary mortgage Bank in Nigeria, Abbey Mortgage Bank has organized a sustainable workshop for stakeholders of non-profit organizations to enhance financial sustainability and drive positive change within the civil society sector.
The event which was Tagged "Financial Management: A Sustainability Tool for Non-Profit Organizations" held on Wednesday 29th November 2023 in Abuja, is aimed at creating impactful investment opportunities to aid sustainability efforts in line with SDG 17 which supports the implementation and revitalization of Global Partnership for sustainable development in the civil society.
The workshop was attended by prominent guests including Jubril Shittu, CEO of PPDC; Dr. Ayodotun Olutola, CEO of CCCRN; Hamza Lawal, CEO of CODE; and Gideon Olanrewaju, CEO of AREAi among other guests.
Speaking at the event, The Group Head, Non-Profit Organizations at Abbey Mortgage Bank, Bukola Ewedairo, noted that, "Abbey Mortgage Bank is rightfully positioned to partner with institutions in the civil society by creating opportunities for long-term sustainable investment.
"We believe that Non-profit organizations need to be strengthened to achieve their mission and this workshop was our way of collaborating to ensure that they can thrive especially with the volatilities in our local economy." She stated.
Also speaking at the event, the Managing Director of Abbey Mortgage Bank and a key speaker at the event, Mobolaji Adewumi, noted that, " At Abbey, we are creating an ecosystem where non-profits can flourish, contribute meaningfully to society and drive sustainable change.
Adewumi further noted that "We are committed to helping individuals build wealth and attain financial empowerment and we are proud to collaborate with these distinguished leaders to make a lasting impact by supporting financial growth and empowerment" He stated.
The workshop had informative and interactive discussions, providing a forum for participants to share insights and explore collaborative opportunities. Attendees engaged in dynamic conversations, delving into strategies to enhance financial sustainability and drive positive change within the civil society sector.
Abbey Mortgage Bank reaffirms its commitment to fostering continued partnerships with NGOs, furthering its impact on the non-profit sector. The bank looks forward to ongoing collaboration, contributing to the achievement of sustainable development goals in Nigeria.