Tinubu Assures Nigeria-Saudi Investors Of No Bottlenecks 
PRESIDENT TINUBU TO NIGERIA-SAUDI INVESTMENT ROUNDTABLE: ALL BOTTLENECKS WILL BE CRUSHED AND YOUR FUNDS WILL COME IN AND GO OUT WITHOUT HINDRANCE
President Bola Ahmed Tinubu on Saturday in Riyadh, Saudi Arabia, began his deliberation with the Captains of Saudi Arabian Industry at the Nigeria-Saudi Investment Roundtable by making clear that with his team in place, every negative perception or notion about what Nigeria has represented in the past with respect to the ease of doing business, monetary policy, and trade cooperation is no longer applicable now and in the future of Africa's largest economy, which he firmly declared is "open for business."
"I believe in this team that I have brought from Nigeria. When I took office, I declared the immediate commencement of bold and fundamental economic reforms. We have executed them, and we sustain the reform process. Today, I declare that red tape is gone!
"I believe in the full application of free market economics. Your money will flow easily in and easily out. The arbitrage around our nation's old foreign exchange policy regime and the corruption that was associated with it is also gone!
"We took on those bold endeavours from day one in preparation for serious investors like you seated here. The greatest opportunity for any entity to prosper lies in its human capital. My team is prepared. We can produce. Our market is full of Nigerian youths who are brilliant, highly educated, industrious, and passionate about innovation and engagement with world-class services.
"The navigation of the ship of this great nation lies in the membership seated here. We are ready to answer all of your questions directly, even into this night if need be. The sky is not just the limit, but it is the destination for our two countries and peoples," the Nigerian President confidently affirmed.
Saudi Arabia's Trade and Investment Minister, Kahlid El-Falih, noted the passion and candid expression of the Nigerian leader, saying that after listening to the President speak from his heart without any written remarks about what is possible between the two nations, Nigerians can expect that the Saudi investment community will respond not in words alone, but with substantial new investment across several sectors of the Nigerian economy.
"The Minister of Commerce and I will be visiting Nigeria either before the end of this year or very early next year with a very large delegation of Saudi CEOs from all key sectors. We know you are ready for business, so we do not want to come to Nigeria for any exploratory discussion. We are coming for implementation. It is an action visit.
"Mr. President, you agree with me that good intentions alone will not take us anywhere, so we will prepare well with your team and our investors will align with your officials, beginning now, to develop a concrete work plan of investments in the key sectors for takeoff when we meet again. When we meet soon in Abuja, it will be to sign and begin delivery on all agreements. We will also use the opportunity to formally inaugurate the Nigeria-Saudi Business Council.
Saudi Arabia's Commerce Minister, Majid bin Abdullah Al Qasabi, previewed how Saudi Arabia can further contribute to the soft infrastructural reforms needed to unlock game-changing quantums of foreign direct investment in Nigeria.
"We have signed an agreement with the World Economic Forum on the reform of the services sector in Africa. In developed economies, the services sector contributes enormously to GDP. But in the developing world, we tend to focus on goods. So, we would like to make Nigeria the pilot country in this agreement with WEF to study Nigeria's service challenges to make it seamless and make the supply chains across sectors streamlined and raised to international standard to enhance Nigeria's economic and investment viability over the long-term," he stated.
Chairman of Dangote Industries, Alhaji Aliko Dangote told Saudi investors that Nigeria, under the leadership of President Bola Tinubu, will be unearthed to the world as a foremost global investment haven.
"What I always say about Nigeria is that it is the world's best kept secret in terms of investments and returns. We are also looking to ensure that our investments are a two-way process. Nigerian companies have a lot of value to add to the Saudi economy, and we look forward to working together in expanding our Nigerian operations as well. The soon coming launch of the Nigeria-Saudi Business Council will be a huge opportunity for both countries to expand on what has been established here.
At the Investor Roundtable, dozens of Chief Executive Officers from several Saudi conglomerates specializing in construction, finance, new and traditional energy, healthcare, agriculture, electric power, mining, aviation, telecommunications, creative arts, and hospitality were present and made their exploratory pitches to President Tinubu on areas of tangible collaboration.
Taking notes, the President listened carefully with eyes fixed on each investor as they made their contributions concerning new investment opportunities in Africa's largest market.
"I have listened to all of you very intently, and I am not only impressed, but I am determined to be your partner in progress and prosperity. Nigeria will reward your faith. Our people are ready, and we will not disappoint," President Tinubu concluded.
The Nigerian government delegation comprised of the Executive Governors of Bauchi, Niger and Katsina States; Minister of Finance & Coordinating Minister of the Economy, Mr. Wale Edun; Minister of Budget & Economic Planning, Sen. Abubakar Bagudu; Minister of Industry, Trade & Investment, Dr. Doris Uzoka-Anite; Minister of Communications, Innovation & Digital Economy, Dr. Bosun Tijani; Minister of Agriculture, Sen. Abubakar Kyari; Minister of Humanitarian Affairs & Poverty Alleviation, Dr. Betta Edu; and Minister of State for Petroleum Resources (Oil), Sen. Heineken Lokpobiri.
The Nigerian business delegation comprised of the Chairman of Dangote Industries, Alhaji Aliko Dangote; Chairman of the Chagoury Group, Amb. Gilbert Chagoury; President of Flour Mills Nigeria, Mr. John Coumantaros; CEO of Oando Energy Company, Mr. Wale Tinubu and many others.
Chief Ajuri Ngelale
Special Adviser to the President
(Media & Publicity)
November 11, 2023
Dangote Refinery Receives Its Maiden Crude Cargo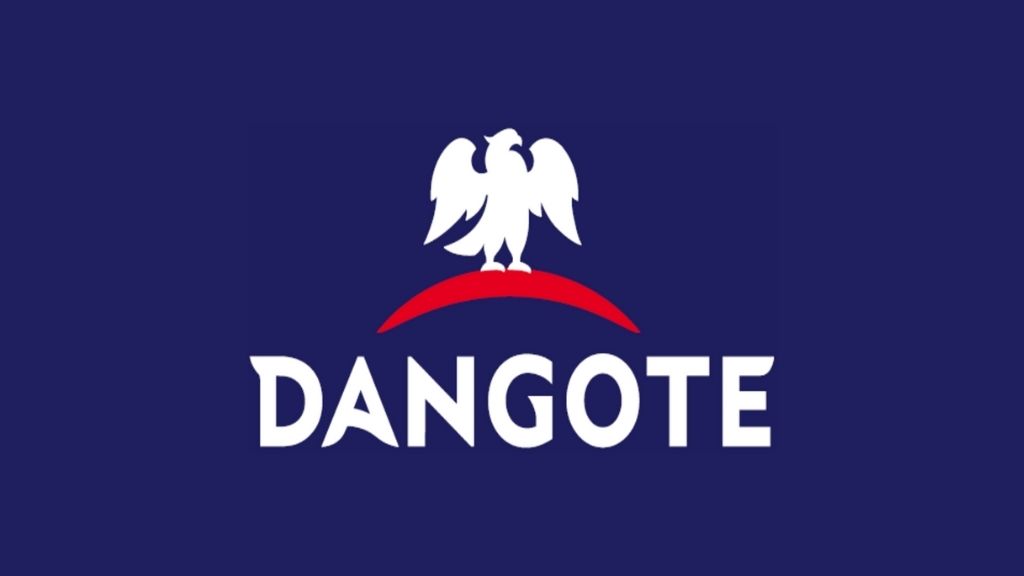 Sahara Weekly Reports in a major step towards boosting Nigeria's domestic refining capacity and attaining energy security (self-sufficiency), Dangote Petroleum Refinery and Petrochemicals plant has purchased 1 million barrels of Agbami crude grade from Shell International Trading and Shipping Company Limited (STASCO), one of the largest trading companies in Nigeria as well as globally, trading over 8 million barrels of crude oil per day.
The STASCO cargo contained 1 million barrels from Agbami and sailed to Dangote Refinery's Single Point Mooring (SPM) where it was discharged into the refinery's crude oil tanks.
The maiden 1 million barrels, which represent the first phase of the 6 million barrels of crude oil to be supplied to Dangote Petroleum Refinery by a range of suppliers, should sustain the initial 350,000 barrels per day to be processed by the facility. The next four cargoes will be supplied by the NNPC in two to three weeks and the final of the six cargoes will be supplied by ExxonMobil.
This supply will facilitate the initial run of the refinery as well as kick-start the production of diesel, aviation fuel, and LPG before subsequently progressing to the production of Premium Motor Spirit (PMS).
This latest development will play a pivotal role in alleviating the fuel supply challenges faced by Nigeria as well as the West African countries.
Designed for 100% Nigerian crude with the flexibility to process other crudes, the 650,000 barrels per day Dangote Petroleum Refinery can process most African crude grades as well as Middle Eastern Arab Light and even US Light tight oil as well as crude from other countries.
Dangote Petroleum Refinery can meet 100% of the Nigeria's requirement of all refined products, gasoline, diesel, kerosene, and aviation jet, and also have surplus of each of these products for export.
The refinery was built to take crude through its two SPMs located 25 kilometres from the shore and to discharge petroleum products through three separate SPMs. In addition, the refinery has the capacity to load 2,900 trucks a day at its truck loading gantries.
Dangote Refinery has a self-sufficient marine facility with the ability to handle the largest vessel globally available. In addition, all products from the refinery will conform to Euro V specifications.
The refinery is designed to comply with US EPA, European emission norms, and Department of Petroleum Resources (DPR) emission/effluent norms as well as African Refiners and Distribution Association (ARDA) standards.
President of Dangote Group, Mr. Aliko Dangote stated: "We are delighted to have reached this significant milestone. This is an important achievement for our country as it demonstrates our ability to develop and deliver large capital projects. Our focus over the coming months is to ramp up the refinery to its full capacity. I look forward to the next significant milestone when we deliver the first batch of products to the Nigerian market."
Country Chairman of Shell Companies in Nigeria, Mr. Osagie Okunbor stated: "We welcome the startup of a refinery that is designed to produce gasoline, diesel, and low-sulphur fuels for Nigeria and across West Africa and are happy to be enabling it."
Why You Should Patronize Oye's Food Place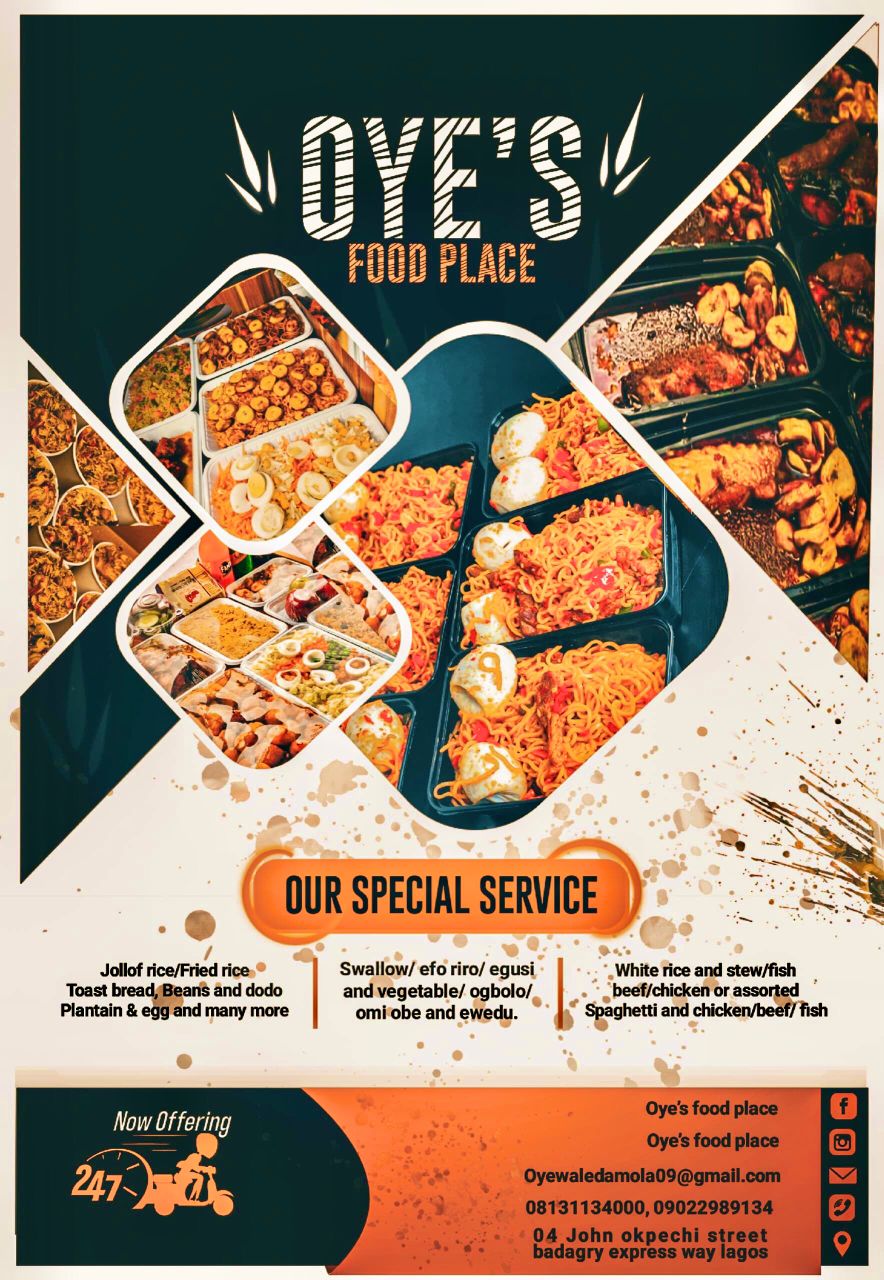 Why You Should Patronize Oye's Food Place 
Everyone deserves a good meal, especially after a hectic day at work. Oye's Food is the one-stop place to get delicious and nutritious food.
Run by Damola Oyewale, a gifted chef, Oye's Food prides itself in all kinds of food and soups both local and continental at the doorstep of your house. They take the stress off you and their delivery package is top-notch. That's why dignitaries prefer Oye's Food to take care of their food. A trial will convince you…
The Alternative Bank Delights Customers with Exclusive Seasonal Product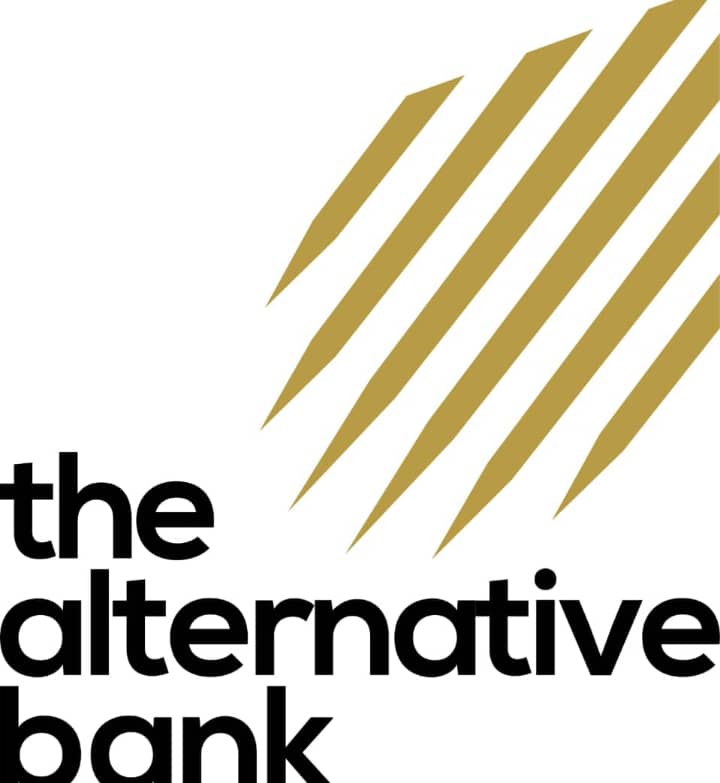 The Alternative Bank Delights Customers with Exclusive Seasonal Product
Ahead of the festive period, The Alternative Bank is offering customers an innovative financial product designed to enhance the holiday experience.
This pioneering solution – AltMall, allows individuals to instantly acquire desired items and pay in manageable instalments, freeing up funds for other essential needs.
AltMall provides customers unparalleled flexibility through deferred payment options, promising a seamless and stress-free shopping experience.
In an official statement, Mohammed Yunusa, Head of NIB Digital and Consumer Business at The Alternative Bank, acknowledged the challenging economic conditions and emphasized the bank's commitment to ensuring that customers can still enjoy the best of the season.
Yunusa stated, "The Alternative Bank recognises the economic challenges that may hinder many people from fully enjoying the festive season. In anticipation of this reality, we are proud to offer our valued customers a unique financial product as a solution."
"At The Alternative Bank, we understand the significance of family ties, reunions, and other festivities during this time of the year. With AltMall, we aim to provide a respite for our customers, enabling them to continue cherished traditions, regardless of the economic situation," he added.
AltMall is tailored for the modern consumer, providing access to the platform from the comfort of home or while on the go. Customers can conveniently choose deferred payment options aligned with their financial preferences, allowing them to savour their purchases while effectively managing their finances.
Yunusa highlighted AltMall's commitment to prioritizing customer convenience, stating, "AltMall gives our customers control over their purchases and payment schedules. Our platform ensures a seamless and user-friendly shopping experience, whether at home or on the move."
The Alternative Bank, known for its dedication to innovative financial solutions, reaffirms its commitment through AltMall. The product represents a significant step in redefining the intersection of finance and e-commerce, offering a unique shopping experience that combines convenience, variety, and financial flexibility.
As the festive season approaches, The Alternative Bank invites customers to make the most of AltMall, embracing a new way to shop online that aligns with their evolving needs.
ENDS