PRESIDENT TINUBU HAILS EX-PDP CHAIRMAN, BAMANGA MUHAMMAD TUKUR AT 88
PRESIDENT TINUBU HAILS EX-PDP CHAIRMAN, BAMANGA MUHAMMAD TUKUR AT 88
Sahara Weekly Reports That President Bola Tinubu has sent his warm congratulations to the former Executive Governor of the old Gongola State, Alhaji Bamanga Muhammad Tukur, who will turn 88 on September 15, 2023.
The President joins the family, friends, business and political associates of the Tafidan Adamawa and Wakilin Ganye in celebrating this new age, heralded by years of selfless and sacrificial contributions to the development of Nigeria's private and public sectors with a rich legacy of philanthropy and service to the nation across various capacities.
President Tinubu further extols the former Chairman of the People's Democratic Party (PDP) for his visionary leadership, which is remarkably reflected in his democratic credentials of contesting and winning elections, while consistently advocating for good governance nationwide.
As the former General Manager of the Nigerian Ports Authority (NPA) and Minister of Industries clocks 88, the President affirms that his wealth of experience and wisdom, accruing through many years of service—most recently as the Executive President of the African Business Roundtable and Chairman of the NEPAD Business Group—will always serve as an important resource pool for growth in Nigeria, and Africa.
President Tinubu prays that the Almighty God will continue to strengthen Alhaji Tukur, and his family in good health, and comprehensive well-being.
Chief Ajuri Ngelale
Special Adviser to the President
(Media & Publicity)
September 13, 2023
Return Of Amosun's Loyalists: Abiodun Displays Exemplary Political Maturity-Group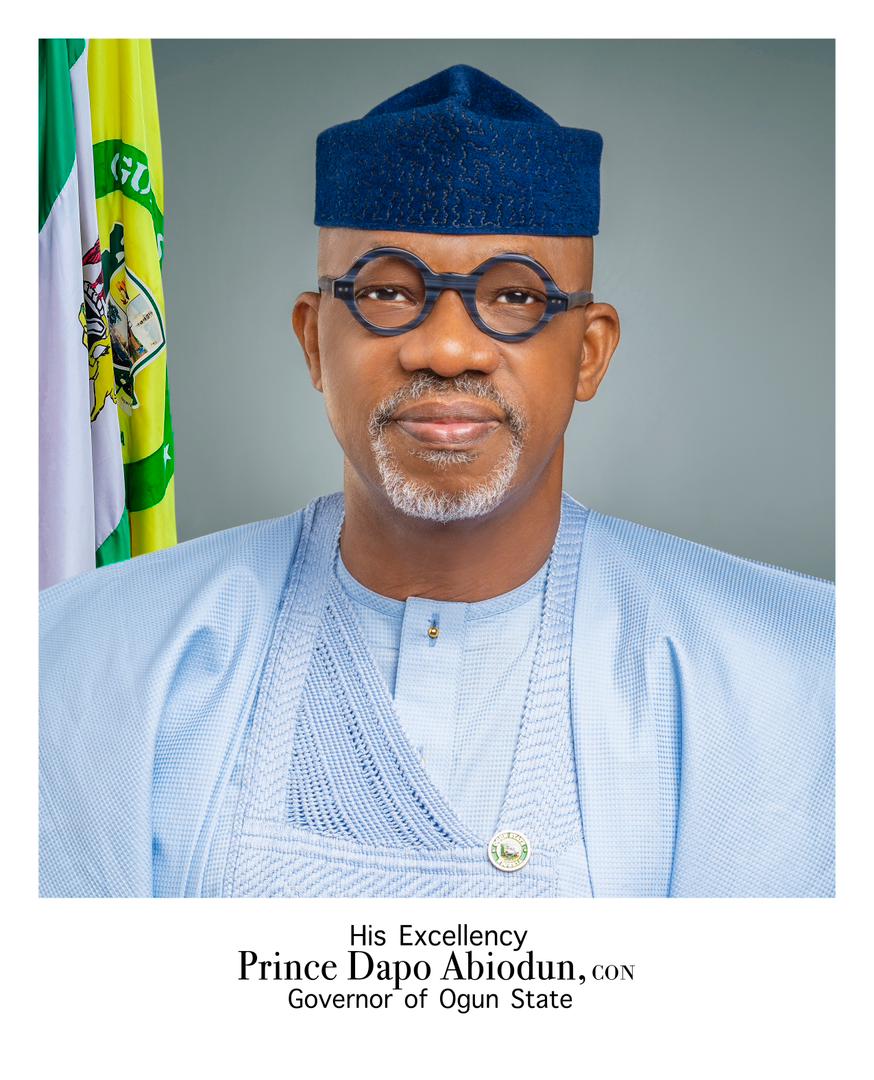 Return Of Amosun's Loyalists: Abiodun Displays Exemplary Political Maturity-Group
A youth group within the All Progressives Congress (APC), APC Progressive Front, has commended Governor Dapo Abiodun for what it termed an exemplary attribute of political maturity he displayed over the weekend.
It would be recalled that hundreds of APC members, loyal to ex-governor Ibikunle Amosun, across all the 20 local governments in the State, led by the one time Chairman of the party, Chief Derin Adebiyi, were on Friday received back to the mainstream of the party by Abiodun, alongside the Chairman of APC in the State, Chief Yemi Sanusi, and other party bigwigs.
In a statement signed on Sunday by its coordinator, Rasheed Sanusi, and made available to newsmen in Abeokuta, the Ogun State capital, the group lauded the leadership capacity displayed by the governor, saying it is unprecedented in the political space of the state.
According to the statement, the governor has proved his capacity as a leading figure in progressive politics beyond every reasonable doubt, adding that it is now incumbent on the returnees to reciprocate the gesture and prove their loyalty to the party.
It opined that the action of the governor has given new hope of a better future to the party in the state and an undiluted testament that APC is truly a progressive party with clear-cut ideology based on popular interest.
"Prince Dapo Abiodun has truly proved himself as a leading democrat among his contemporaries. He has achieved what other leaders before him could not achieve; he has indeed redefined progressive politics in Ogun State.
"The Governor has exhibited unprecedented magnanimity in power and in governance. No one could have imagined that a governor of a state would navigate such level of gang up and conspiracy within the party to win an election, and after the victory, he decided to reconcile with those who worked against him and warmly received them back to the party.
"The Governor has taught us a big lesson of inclusive governance and purposeful leadership. He deserves an award in progressive leadership. He remains an institution to study," the statement read.
The statement further noted that the party remains a formidable force in the state with focus on aggressive development of infrastructure and human capital through the 'Building our future together' agenda of the governor.
Tinubu Directs Security Agencies To Rescue Kidnapped Female Students 
PRESIDENT TINUBU DIRECTS SECURITY AGENCIES TO RESCUE REMAINING FEMALE STUDENTS ABDUCTED AT FEDERAL UNIVERSITY, GUSAU
President Bola Tinubu has directed security agencies to rescue the remaining female students of the Federal University Gusau, Zamfara State, who were recently abducted by terrorists.
Condemning the reprehensible act of abduction, the President says there is no moral justification for such a heinous act against innocent victims whose only "offense" was their pursuit of quality education.
President Tinubu affirms that his administration has a solemn duty to protect every Nigerian citizen, and in line with this commitment, assures the families of the abducted students that no effort will be spared in ensuring their safe return.
Furthermore, the President pledges that the Federal Government is determined to ensure that educational institutions remain sanctuaries of knowledge, growth, and opportunity, and totally free from the menacing acts of terrorists.
Chief Ajuri Ngelale
Special Adviser to the President
(Media & Publicity)
September 24, 2023.
Hon Aminu Umar Joga: A Rising Grassroots Politician Making a Difference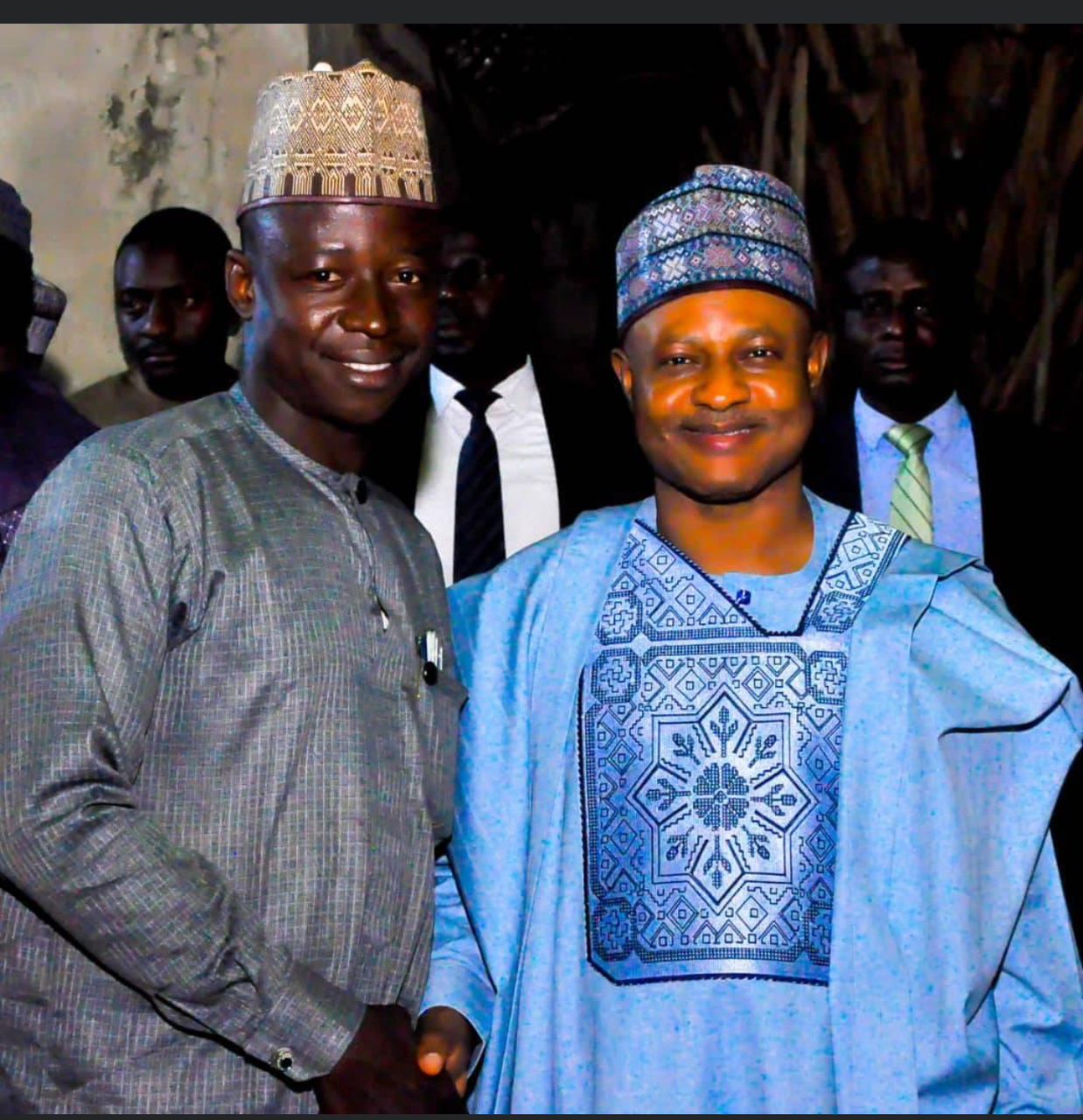 Hon Aminu Umar Joga: A Rising Grassroots Politician Making a Difference
Sahara Weekly Reports That In the realm of Nigerian politics, there are individuals who rise from humble beginnings to become beacons of hope and agents of change. Hon Aminu Umar Joga, the Vice Chairman of Igabi Local Government, is one such individual. From his early days as a social media blogger to his current position, Joga has proven to be a young, energetic, and trusted leader who prioritizes the needs of his people above all else. This feature aims to shed light on his remarkable journey and the positive impact he has made in his community.
Hon Aminu Umar Joga's ascent to the seat of Vice Chairman is a testament to his unwavering commitment to serving his constituents. His journey began as a social media blogger, where he fearlessly voiced his opinions on matters affecting his community. Recognizing his potential, the people of Igabi Local Government rallied behind him, propelling him into the political arena.
Joga's popularity stems from his approachability and willingness to listen to the concerns of his constituents. Described as a friend and brother, his door is always open, and he takes pride in being a leader who is readily available to address the needs of his people. This accessibility has earned him the trust and respect of his constituents, who see him as a reliable representative.
Since assuming the role of Vice Chairman, Hon Aminu Umar Joga has wasted no time in making significant contributions to his community. He has been actively involved in various philanthropic endeavors, such as donating funds for the construction of mosques and Arabic schools. Additionally, Joga has distributed motorcycles to loyal politicians and provided palliatives to the less privileged during festive periods, alleviating their challenges.
Beyond his tangible contributions, Joga is known for his commitment to fostering peace within his community. He understands the importance of unity and has consistently advocated for peaceful coexistence among diverse groups. His efforts to promote harmony have earned him respect not only among his constituents but also among fellow politicians.
Hon Aminu Umar Joga's dedication to his people extends beyond his own position. He actively campaigns for the success of Kaduna State Governor Sen Malam Uba Sani in the 2023 elections. This demonstrates his unwavering support for leaders who share his vision for progress and development.
Hon Aminu Umar Joga's rise from a social media blogger to the Vice Chairman of Igabi Local Government is a testament to his dedication, passion, and genuine concern for his people. Through his philanthropic endeavors, commitment to peace, and support for worthy causes, Joga has proven that he is a leader who goes above and beyond to make a positive impact. As his star continues to rise, it is clear that the sky is only the beginning for this remarkable grassroots politician.