Top 5 Places To Live In The UK IN 2023 And Why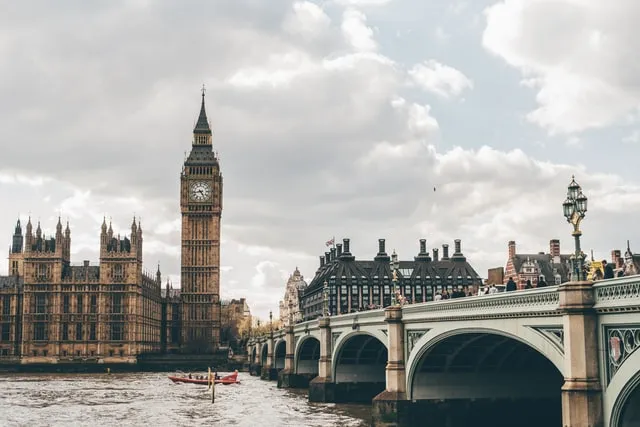 Top 5 Places To Live In The UK IN 2023 And Why
Interestingly, the UK has been a fantastically popular destination worldwide for decades, and this is set to continue into the future. It is renowned for being a melting pot of different cultures, and a truly global city. Experience the exhilaration that only London can provide, every day!
This small island nation of the United Kingdom has some of the best vibrant cities, rich history and heritage and extremely welcoming people. Every city has a unique identity which makes them the most popular destinations for expats, singles, and families.
It also depends on whether you are looking for places offering better employment opportunities or cities with higher health and happiness scores. The South East of England has some of the best cities that have entered the top 50 Places to Live list in the United Kingdom. However, here are the top best five places to live in the UK and the reasons…
https://survey.stanbicibtc.com/survey/runtimeApp.app?invitationId=0Ki1v000002a4nB&surveyName=adetutu_survey_copy&UUID=ec4e2348-4c5b-43e9-ae58-92c743aadd50
1. London – Score 87.92
London, the capital, is renowned for being one of the world's most famous and known as the best place to live in the UK. This city has diverse communities, and vibrant scenes, and covers a huge area making it the largest city in the UK. London has been one of the world's leading financial hubs for many years now and is quite famous for its technological innovations.
This large city has streets filled with amazing restaurants, great pubs, and cafés worldwide. A major drawback to opting for a living in London is that it has unsurprisingly increased property prices day by day and therefore if you want flats to rent in London it can become quite expensive.
London is literally the best choice in the UK when it comes to living a healthy lifestyle, seeking work, and enjoying serene environments. London is the hub for economic growth in the United Kingdom and gives you ample opportunities to learn, grow and gain experience.
However, if you're moving into this beautiful city without concrete job security the competition for jobs is high as the population has been stable for many years now. However, London really stands out when it comes to witnessing the flourishing trend of co-working spaces. We bet you will never get bored in London!
Why choose London?
It's an enormous city with amazing nightlife and remarkable food diversity

London is the home to some of the highest-paid work sectors globally.

It is a city where you can find the best of the UK's culture and history.

It has a huge transport network and is a top destination for work-life balance.

London offers ample work opportunities for many ambitious ex-pats.
2. Manchester – Score 86.50
This beautiful city is located in the north of England and has been representing British culture and identity for decades. It is a fantastic option to work in the United Kingdom if you are interested in pursuing a career in media. Manchester is quite cheaper than the capital city of London and is considered one of the best places to live in the UK.
The city is filled with the best of arts, music, performances, theatre, and architecture. It is one of the most vibrant cities in the UK to live in and is developing really fast. It is filled with some amazing restaurants, nightlife, and shopping districts which are the best and unmatchable.
The Manchester City Centre is a dynamic metropolitan city having work opportunities in areas such as finance, digital media, biotechnology, and law. It is not only a great city to live and work in, it is also one of the best cities in the UK for the student population. This culturally diverse city has some really welcoming people who are amiable and eager to engage in conversations.
The employment rate in the city is high and what are the best places in the UK if you want to build a career and raise a family? The pandemic has not really affected the housing market of the city and ex-pats can make big savings at the same time. You will also witness some of the best public transport networks in the UK.
Why choose Manchester?
A stunning variety of job opportunities and high employment levels.

Affordable cost of living.

It's a fantastic place for nightlife and stunning restaurants.

An amazing city for students.

A culturally diverse city showcasing modern British culture
3. Reading – Score 84.50
This city offers the best of big city, suburban, and countryside life, and is just 40 miles west of London reason to be one of the best places to live in the UK. Reading is best known for having a multicultural and welcoming vibe. It is a diverse and lively town in Berkshire and provides vast amounts of entertainment. You can definitely consider this beautiful city to live, study, and work in if you are trying to kick-start a career in the UK.
The city prides itself on some of the best cocktail bars, pubs, and restaurants. From shopping to diverse art cultures, Reading has so much to offer. Reading is a university town and has a flourishing IT sector. This city also has stable economic growth making it one of the best places to make a living, raise a family, and work in the UK.
Why choose Reading?
Close to London, 30 minutes commute by train.

Offers a warm community and great nightlife.

Budget-friendly housing.

Booming IT sector and has headquarters of many multinational corporations.

Variety of employment opportunities.
4. Southampton – Score 83.70
Southampton is prominently located on the English south coast. This seaside town is a happy fit for young professionals, who find it one of the best cities to live and work in the UK. Southampton also has a well-established naval and maritime history. The city of Southampton has a strong connection to the sea and has been a major seaport for the UK for centuries.
It has plenty of places to enjoy and plentiful trendy bistros, restaurants, and café-bars. The city is well-known as the place where the Titanic set sail and is an ideal location for those who love seaside relaxation and water sports.
Southampton has an excellent academic reputation and welcomes more than 30,000 students worldwide. It is one of the best cities in the UK to live and work happily.
Why choose Southampton?
Southampton offers budget-friendly housing facilities.

This city has two renowned universities.

It is a developing cultural hub.

It has strong marine, retail, and hospitality sectors.
5. Bristol – Score 89.83
Bristol is surely among the top best places to live in the UK for families. It is nested the southwest of the UK and is home to many work sectors including IT, manufacturing and communications. Bristol is now a home for many start-up companies as well. It has also been labeled 'Mini London'. Additionally to this, Bristol is quite popular amongst employers and employees as it has an excellent reputation in the educational field.
The growth of Bristol is continuing at a good pace making it an ideal choice to live and work in the UK. This place has some of the UK's best scenic views and has an alluring beauty. Also, Bristol has gained the status of being one of the most eco-friendly cities in the UK. This city offers the vibe of a big city that is similar to London when it comes to living and work. 
Why choose Bristol?
A city of rich history and heritage.

Prolific and successful entrepreneurial opportunities.

The city has superb transport links.

Proximity to many blissful and beautiful English countryside places.

Renowned for being one of the UK's greenest cities.
the city is safe for everyone from students to young professionals.
Serie A: Oliseh advises Osimhen to quit Napoli over TikTok video
Serie A: Oliseh advises Osimhen to quit Napoli over TikTok video
Former Super Eagles head coach Sunday Oliseh has advised Victor Osimhen to leave Serie A champions Napoli.
Napoli mocked Osimhen in a TikTok video posted earlier this week after he missed a penalty in the 0-0 draw at Bologna.
The forward reacted by deleting all of Napoli's pictures and videos from his social media handles, with his agent threatening to take legal action against the club.
The 24-year-old snubbed a number of his teammates on his arrival at the team hotel ahead of Napoli's Serie A clash with Udinese on Wednesday.
Commenting on the issue, Oliseh wrote on his X handle:" Forever proud to be Nigerian; One must show personality, work hard & refuse to be intimidated. let Racists and ingrates talk! That's why they are eternal losers who secretly wish they were created like you! Osimhen needs to leave Napoli as soon as yesterday!!."
The forward has scored four goals in six league appearances for Rudi Garcia's side this season.
Top Gospel Singer, Mama Soni Set To Release Super Single, Sowaji
Top Gospel Singer, Mama Soni Set To Release Super Single, Sowaji
kemi Adeniyi-Babalola (KAB), popularly known as "Mama Sioni" or Segan mi D'ogo was born into the family of Elder and Deaconess Augustine and Lucia Adeniyi at Lawanson, Surulere – Lagos on May 1st, 1967.
As a Lagos-born Nigerian Soul, Highlife Gospel Singer, and Song Writer, she attended Municipal Primary School, Obele-Odan, Surulere, Doherty Memorial Grammar School, Ijero Ekiti, Lagos State Polytechnic, and University of Lagos respectively.
Her first debut DANSAKI RE, IN 1990 was a Hit, which got her signed into a EMI Record aka Ivory Music and Remdel Music for Ten Years, where she released DANSAKI RE, I HAVE JOY(another super hit), ROSE OF SHARON AND SHOUT IT LOUD. Shortly after completing her 10-year contract, she released another Great Hit titled Segan mi D'ogo which earned her that stage name. Another album followed in 2006 Sioni Npe Mi which was yet another super hit that changed her stage name once again to Mama Sioni.
Her other Albums include Ilekun Ayo, Eri Nla, Iwe Orin I & ll, Dara Funmi, My Halleluyah, and Sowaji ( heartbeat and Prayer for our dear Motherland).
KAB worked at different corporate offices before resigning to Music., but aside from music, she is an Evangelist of the Word and Marriage Counsellor.
She is happily married to Engr and Pastor Adeolu Babalola. She has three lovely children: Oluwanifemi, Oluwadabira, and ObabiOlorunkosi! (In case you find the names tongue-twisting, simply call them Precious, Promise & Praise😇)
KAB is a spirit-filled Gospel Maestro dedicated to song evangelism and pure Gospel music.
Kemi Adeniyi Babalola is set to release a single on the 1st of October 2023, Titled SOWAJI on Audiomac, Spotify, Boomplay and Youtube
Sam Larry Reveals Why He Attacked Mohbad
Sam Larry Reveals Why He Attacked Mohbad
One of the most wanted men in connection with the death of the late Nigerian artist Mohbad, Balogun Olamilekan Eletu aka Sam Larry is now in police custody. According to the Nigerian Police, they said: "He is currently assisting with the ongoing investigation."
He released the press statement earlier today.


'2 years ago, I gave Ileri N2m to perform at my mother's annual remembrance concert at Ikorodu, he boy never turned up, so I called him to ask why?, He then said he was not feeling well and when I asked for a refund, he said he lost his phone and money recently when the NDLEA raided his place in the process and since he was leaving Marlian Records, he is now broke, with no commitment to repay, then left, all for me to later hear that this same boy was having a musical video shoot the next door, practically next street to my house, so I went there to ask for my money again, we had an argument that lasted 5mins, even one of his friends insisted he was going pay the money, up till today one kobo they have not paid me, this was early last year. I have since then moved.


I traveled to Kenya to find a new African act that can be performed at my mother's concert this year. I have been away since August 20!, till now I don't know anything other than what was written in the blogs and press. I don't even know where he lives, I only know his former label boss and their house. I don't know any nurse or doctor or hospital, I don't know anything about his movement, I don't have that time, I have lost a lot more money than that before, you win some you lose some.

That is my story case close. I came here willingly and happily. I know nothing about how the musician died '"