UBA's LEO Continues to Evolve, Remains Smartest Banking Chatbot
UBA's LEO Continues to Evolve, Remains Smartest Banking Chatbot
Pan African financial institution, United Bank for Africa (UBA) Plc, has in the last three years won the hearts of its customers with its artificial intelligence chat bot, LEO, which has proven to be the most formidable artificial intelligence chat bot till date; serving an ever-increasing clientele who now have less transaction hassles to worry about.
Leo is an AI chatbot for banking services currently available on Face-book Messenger, WhatsApp, Apple Device and is set to launchsoon on other social media platforms.
Birthed January 11, 2018, with a firm resolve to prioritise its customers as well as put the bank at the heart of disruptive technologies that will transform the experience of esteemed customers, UBA did just that with a million users becoming hooked in less than three months of its LEO's inception.
Three years later, and with over 3 million customers and counting, UBA's LEO, haswithout doubt, remained the smartest Banking Chatbot in Nigeria because of its speed and quick learning intelligence and has continued to evolve with plenty to offer its teeming customers. While other financial institutions are still trying to figure to find their feet as regards AI, UBA's LEO has become a massive success as the AI continues to consolidate on it successes and accolades winning several awards overtime.
The chat bot continues to enjoy periodic and systematic upgrade with special emphasis on enhanced advancements and specialised unique features which have clearly earned the chatbot over 3 million Users.
UBA's Group Managing Director/Chief Executive Officer, UBA, Mr. Kennedy Uzoka, affirmed that UBA customers indeed agree that LEO is one of the bank's biggest investments in cutting-edge technology and has been steadily changing the face of  banking in the continent.
"UBA's vision has always been and will remaina dominating force in Africa's digital banking space. Our resolve is to provide unparalleled experience across all channels. We are atechnology-driven institution with vast knowledge in the business that we do and LEO, being a tested, dependable and intelligent personality, replicated on WhatsApp the success it recorded on the Facebook Messenger platform where it started its journey and later on the IOS (iPhone Operating System) platform . It is a solution that is from the customer's standpoint, easy to use by anyone regardless of demography. LEO is always ready and waiting to help with any form of banking service," Uzoka said.
"As an app that has been in existence for over nine years, reaching more than 1.5 billion people in over 180 countries, WhatsApp has become very essential in lifestyle and that is why UBA saw the need to include LEO's services in that very important app and the premium private chat platform has assured that there will be no spam messages, as the development is to enable businesses serve their customers with useful information," the GMD stated,
Uzoka explained that LEO is already present in over 20 African countries and in three languages and has a number of rich and robust features bound to mesmerise existing and potential customers with services that are extremely fast and secure as all transactions and enquiries are encrypted, end-to-end.
LEO has the ability to do a wide range of things, including funds transfer, call card top-up, checking of account balance, retrieval of bank statements, instant account openings for new customers, statement to embassy/other banks/microfinance, purchase of airtime/ data, paying of bills (LCC, PHCN, Cable TV), effectively helping with savings and spend limit.
The AI chatbot also boosts of remarkable innovative features that allows customers make banking Services – Request/stop/confirm Cheques, Block card, Log & track complaints, ATM/Branch Locator, Freeze accounts, and check weather etc. Other features include Customer Care complaint resolution, linking of new account, flight Payment, linking and Funding of Prepaid Card, Travel Notification, Wakanow services and Dubai Visa service.
The GMD pointed out that, customers who have engaged with LEO are more than delighted about their experience and credit it for automatically extracting account details without hassles, adding that "Testimonies abound about how it is generally easier to use LEO compared to its counterparts. For example, LEO automatically detects account numbers via a customer's WhatsApp mobile number and goes ahead to seamlessly help customers check their account balance as well as top-up airtime".
Reviews from customers note that LEO is more personable, more humane, and it feels like talking to an experienced customer service/Fulfilment representative. The Bot also allows customers to easily lodge and process complaints with adequate and timely feedback.
UBA offers banking services to more than twenty-five million customers, across over 1,000 business offices and customer touch points, in 20 African countries. With presence in the United States of America, the United Kingdom and France, UBA is connecting people and businesses across Africa through retail; commercial and corporate banking; innovative cross-border payments and remittances; trade finance and ancillary banking services.
Naira devaluation's fake news, says CBN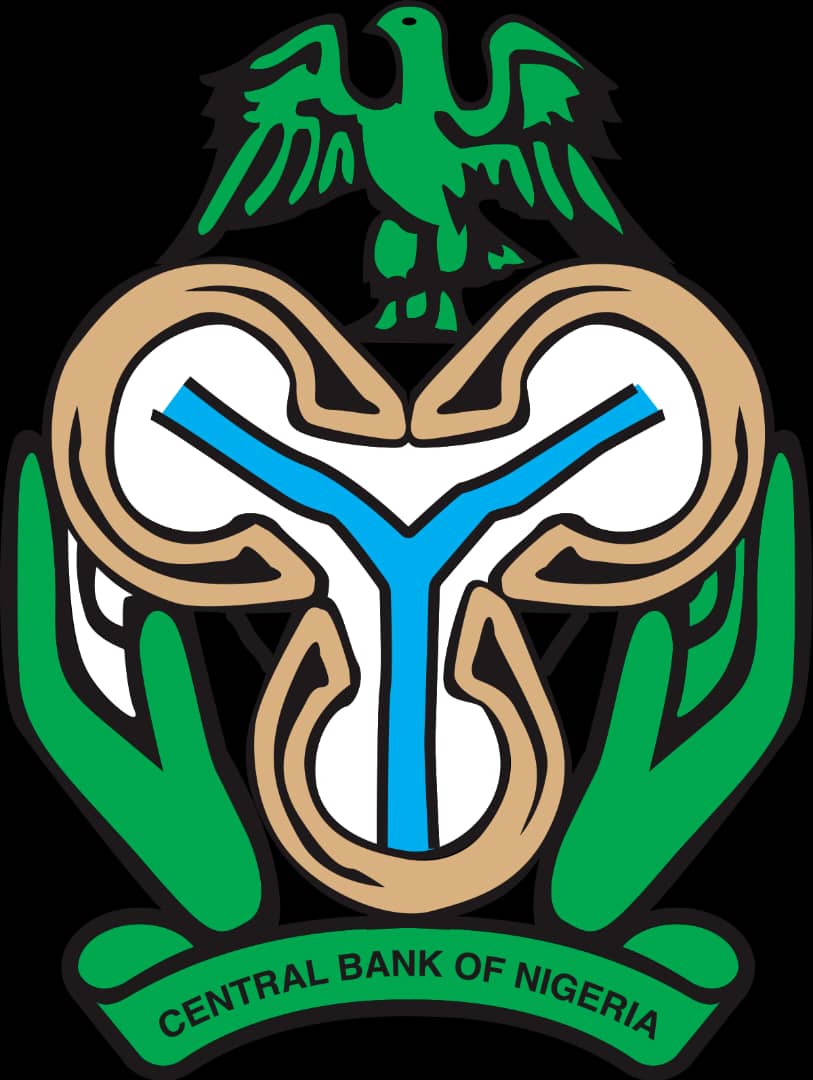 Naira devaluation's fake news, says CBN
The Central Bank of Nigeria (CBN) has debunked a report by a national daily that it has devalued the naira to N631 per dollar at the Importers and Exporters' (I&E) window.
A top official of the apex bank, who told this medium that the report is completely false , warned that such reports could have serious adverse consequences for the economy.
According to the top official, the CBN has not changed its strategy of allowing a gradual convergence of the parallel and official market exchange rates.
"The report is not true. The CBN has not devalued the naira. The exchange rate of the naira on the FMDQ website as at yesterday was N464.67 per dollar. The authors of the report may have their own agenda, but the CBN's plan is that the best approach is to allow for a gradual convergence of all the rates."
ZENITH BANK MAINTAINS POSITION AS 'BEST CORPORATE GOVERNANCE FINANCIAL SERVICES' IN AFRICA FOR THE FOURTH CONSECUTIVE TIME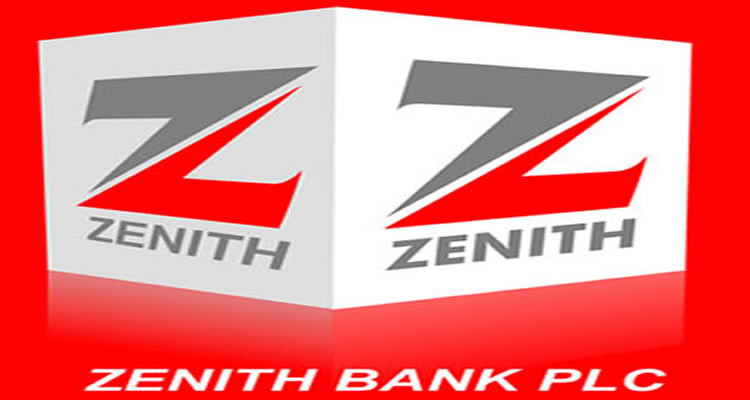 ZENITH BANK MAINTAINS POSITION AS 'BEST CORPORATE GOVERNANCE FINANCIAL SERVICES' IN AFRICA FOR THE FOURTH CONSECUTIVE TIME
For the fourth consecutive year, Zenith Bank Plc has been named as the Best Corporate Governance 'Financial Services' Africa 2023 by the Ethical Boardroom. The award, which was published in the Spring 2023 edition of The Ethical Boardroom magazine, is in recognition of the bank's adherence to global best practices and institutionalization of corporate governance, setting an industry-wide example of best practices in that field.
Speaking on the recognition, the Group Managing Director/Chief Executive of Zenith Bank Plc, Dr. Ebenezer Onyeagwu, said: "I am extremely pleased that Zenith Bank has been awarded the Ethical Boardroom Corporate Governance Award as a regional governance champion for the fourth year running. No doubt, the bank's board has pioneered the exemplary governance culture for which we are now renowned. Indeed, this recognition reflects our steadfast commitment, discipline and high ethos in the conduct of our business and dedication to the principles of good corporate governance. This award will motivate us to strengthen this culture internally and advocate for good governance at every forum".
He dedicated the award to the Founder and Group Chairman, Jim Ovia, CFR, for providing the template for an enduring and very successful institution; the Board for their vision and outstanding leadership; the staff for their dedication and commitment; and the bank's customers for their unwavering loyalty to the brand.
Ethical Boardroom is a trailblazing and leading international magazine that delivers in-depth coverage and critically-astute analysis of global corporate governance issues to help boards stay ahead of the governance curve.
Zenith Bank has been generally adjudged a Corporate Governance compliant bank by the Nigerian Exchange (NGX) hence its listing on the Premium Board of the Exchange. The bank continues to sustain this reputation and reappraise its processes to ensure that its business conforms to the highest global standards at all times.
The bank's track record of excellent performances has continued to earn it numerous awards including being recognised as the Number One Bank in Nigeria by Tier-1 Capital, for the 13th consecutive year, in the 2022 Top 1000 World Banks Ranking published by The Banker Magazine; Bank of the Year (Nigeria) in The Banker's Bank of the Year Awards 2020 and 2022; Best Bank in Nigeria, for three consecutive years from 2020 to 2022, in the Global Finance World's Best Banks Awards; Best Commercial Bank, Nigeria 2021 and 2022 in the World Finance Banking Awards; Best Corporate Governance Bank, Nigeria in the World Finance Corporate Governance Awards 2022; Best Commercial Bank, Nigeria and Best Innovation In Retail Banking, Nigeria in the International Banker 2022 Banking Awards. Also, the bank emerged as the Most Valuable Banking Brand in Nigeria in the Banker Magazine Top 500 Banking Brands 2020 and 2021, and Retail Bank of the year, for three consecutive years from 2020 to 2022, at the BusinessDay Banks and Other Financial Institutions (BAFI) Awards. Similarly, Zenith Bank was named as Bank of the Decade (People's Choice) at the ThisDay Awards 2020, Bank of the Year 2021 by Champion Newspaper, Bank of the Year 2022 by New Telegraph Newspaper, and Most Responsible Organisation in Africa 2021 by SERAS Awards.
UBA Revitalises Alumni Network, Ex-staff to Enjoy Debt Restructuring, Product Offerings, Airport Protocol, Other Benefits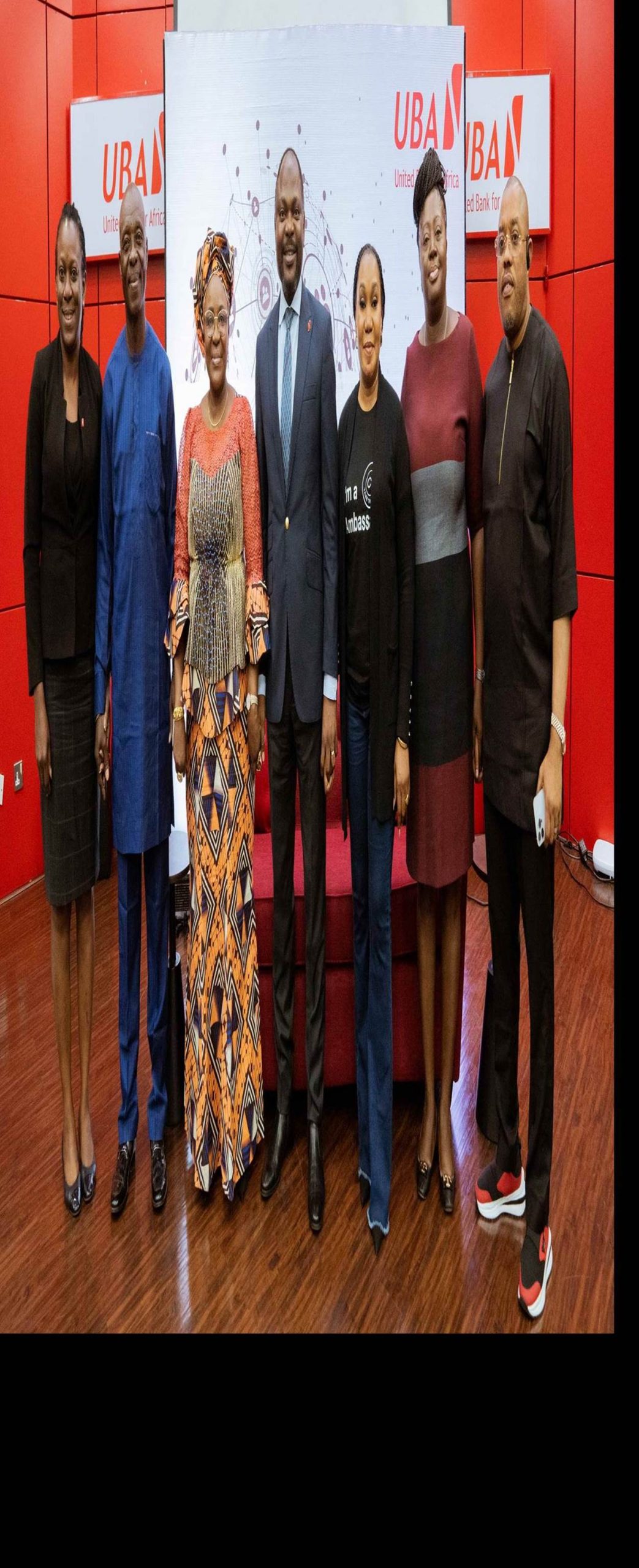 UBA Revitalises Alumni Network, Ex-staff to Enjoy Debt Restructuring, Product Offerings, Airport Protocol, Other Benefits
Africa's Global Bank, United Bank for Africa (UBA) Plc, has relaunched the UBA Alumni Network Program, aimed at fostering stronger connections and providing exclusive benefits to its esteemed former employees.
Improving upon the services it promised when it was first launched two years ago, the revamped UBA Alumni Network will now offer a wide array of advantages designed to empower and engage ex-staff members throughout their journeys.
UBA's Group Managing Director, Oliver Alawuba, who welcomed the Ex-staff during the UBA Alumni relaunch in UBA House on Friday, expressed the bank's commitment to reposition the alumni to do more to ensure that ex-staff remain comfortable ambassadors of the brand.
He said, "I understand that this very key network was launched in 2021, and we have come here today to assure all the members of our alumni that UBA, which is over 75 years old, will continue to play the role of becoming a beacon of hope to our Ex-staff.
Continuing Alawuba said, "As a bank that is interested in the welfare of both staff and ex-staff, we are going to roll-out products that are specifically tailored to suit the needs of all our alumni."
At the event, which saw a lot of former staff attended both physically and virtually, UBA's Deputy Managing Director, Muyiwa Akinyemi, noted that the bank is where it is today because of the sacrifices made by its ex-staff several years ago, as he added that this is the driving force behind the bank's desire to support them.
"Today, we are here, but tomorrow, we might be somewhere else, and it is therefore essential for us to bond with our former employees who we recognise as ambassadors that have contributed to the bank's legacy in various sectors over the years," Akinyemi stated.
He explained that with 35 million customers and over 25,000 staff, the bank remains committed to fostering a vibrant alumni community, adding that "We will continue to rely on this all important network to help us to know how to serve you better, in the four continents and 24 countries that UBA currently operates in."
UBA staff, Wale Esan and Nnenna Chikezie, were on ground at the event to reel off some of the new offerings and benefits to be enjoyed by members of the UBA alumni, which include: Debt restructuring and moratorium for staff who left while still servicing loans; top-up loans, CoT concessions, access to senior citizens loans; fast tracking of banking services.
Other benefits are assisted airport protocol services for international travels including check-in and departure services; end to end VIP travelling services for ex-staff. The bank will also assist any staff who has challenges with the airport authorities for quick and easy resolution.
The Chairperson of the UBA Alumni Network, Mosunmola Yusuf, who was a former staff with the Employee Experience unit, explained that UBA aims to harness the wealth of knowledge and experience of its former employees, creating a powerful network that extends far beyond the continent.
"We see this as an innovative effort to build a strong bond of human community; because we believe human connectivity is necessary to promote cordial living and will assist to achieve the individual and collective goals that we plan to attain," she stated.
UBA alumni were encouraged to send their enquiries to the email: UBAAlumnicare@ubagroup.com for quick resolution.
United Bank for Africa is one of the largest employers in the financial sector on the African continent, with 25,000 employees' group wide and serving over 35 million customers globally.
Operating in 20 African countries and in the United Kingdom, the United States of America, France and the United Arab Emirates, UBA provides retail, commercial and institutional banking services, leading financial inclusion and implementing cutting edge technology.