Ufuoma McDermott is the new face of Friska Herbal Teas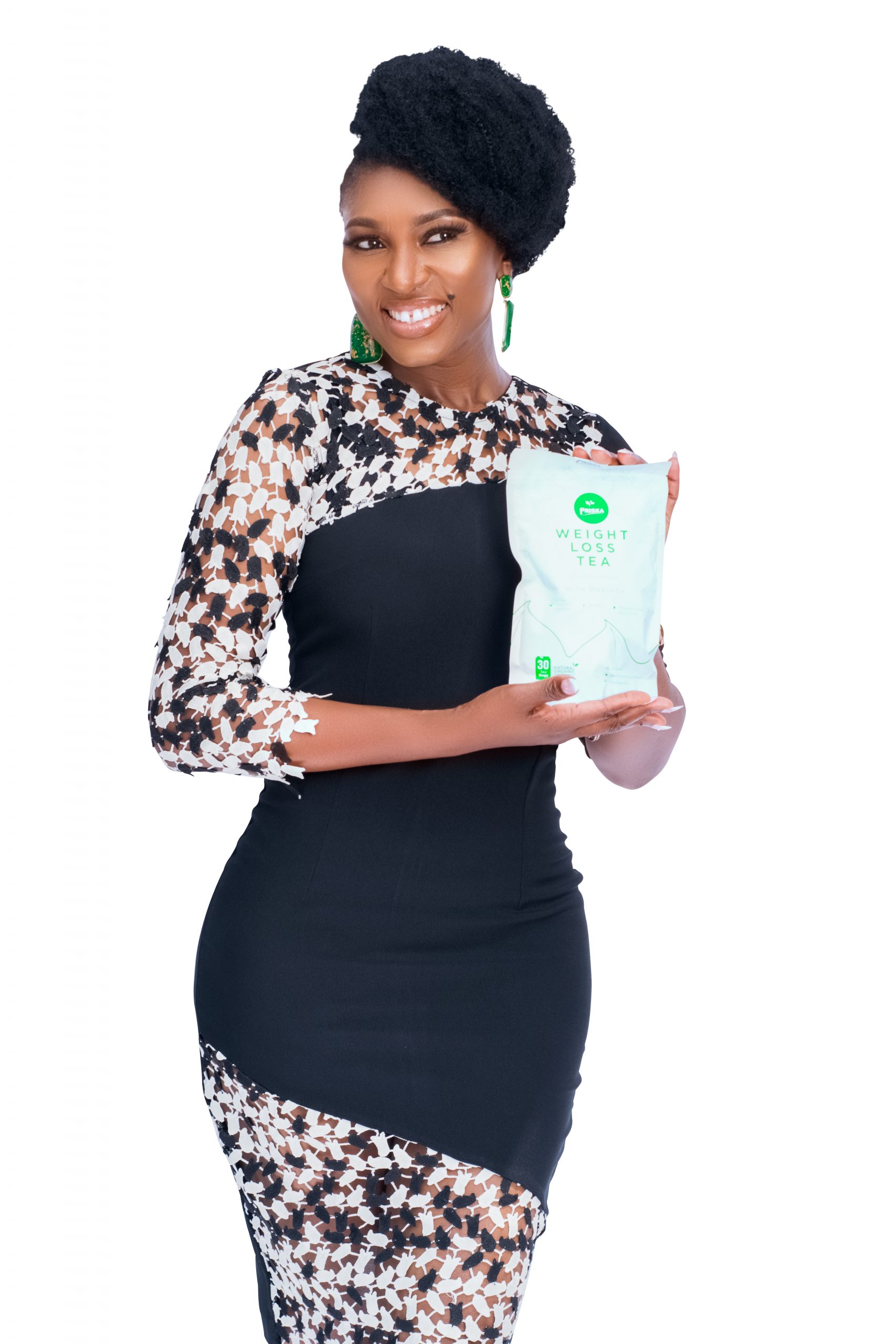 Friska Farms Limited, makers of Friska Herbal teas recently appointed Ufuoma McDermott, a Nollywood A-lister as its brand ambassador. The appointment which was signed recently, demonstrates the brand's vision to be the leading African organic lifestyle promoter, providing natural solutions that address wellness concerns globally.
Friska aims to promote a sustainable and healthy lifestyle through it's range of teas including wellness tea, anti-diabetic tea, blood pressure tea, and weight loss tea
According to Omokhose Hauwa Imanah, the Co-founder of Friska Herbal Teas, "As a healthy lifestyle brand, we are delighted to work with Ufuoma, who exemplifies the ideal qualities that align with our core values. She has always shown a passion for healthy living, fitness, mental health and lifestyle."
For us, it is more than just a business. It is about building a local authentic brand that can compete globally. It is about celebrating our "Nigerianness" – if such a word exists and Ufuoma exemplifies all these.

Ufuoma expressed her delight at Friska Life's decision to have her as a brand ambassador. She also revealed that her first trial of the brand's product yielded positive results. She took to her Instagram page to announce to her fans "…this Instagram is a real fam. @friskalife and its soldiers convinced me to use their products. I did and got awesome results. Today I represent #FriskaTea. Guys, you are in for some healthy life tins…"

She assured her audience base which consists of over a million followers to get ready for healthy living. As a way to kick-off, she stated that customers who order Friska Herbal Tea through her will enjoy discounts and free face masks.

Ufuoma, at the beginning of the year had organized a weight loss challenge to sample Friska's product with some of her fans. The positive results from this challenge informed her decision to represent the brand.

Friska remains keen on providing solutions to wellness concerns using natural organic herbs to develop premium quality products. Friska is available on over 400 retail pharmacies and supermarkets nationwide.

Naira Marley: I'm Not Responsible For DJ Splash's Mental Illness
Naira Marley: I'm Not Responsible For DJ Splash's Mental Illness
Embattled Nigerian singer and Marlian Records henchman, Azeez Fashola, popularly known as Naira Marley has denied claims that he is responsible for DJ Splash's mental instability.
Also, he cleared the air on rumours that he (DJ Splash) was once signed to Marlian Records.
The 'soapy' crooner has been tongue-lashed in recent times on different allegations since the death of his former signee, Mohbad.
Among such allegations was that DJ Splash ran mad after taking substances given to him by the Marlian team.
DJ Splash's mother, in a recent video shared by actress Iyabo Ojo during her visit, alleged that since her son left Naira Marley's house, he had been mentally unstable.
However, in an interview with Reno Omokri on Thursday, Marley denied all the allegations.
According to him, DJ Splash was never officially signed to his music label, and neither was he responsible for the DJ's mental instability.
He added that the DJ had parted ways with Marlian Records before his mental instability began.
He said, "DJ Splash was never signed to Marlian Music. I know him as a DJ, but he has never deejayed with me at shows or anything, it is not like he is my DJ. They just gave him the title because I took a picture with him.
He added that he did not know how the DJ's mental instability started, and neither was he (DJ Splash) still associated with Marlian Records at the time.
"When whatever happened to him, he was not at my house, and I do not understand where all this is coming from," he noted.
Real Reasons Glo Unveiled Kizz Daniel, Asake, And Chike As Brand Ambassadors
Real Reasons Glo Unveiled Kizz Daniel, Asake, And Chike As Brand Ambassadors
Three Nigerian music acts, described by Globacom as "role models who have gone through the grind to stand on the highest pedestal of their dreams", signed an agreement as Glo brand ambassadors at a colourful ceremony at the company's corporate headquarters in Lagos.
They include Ahmed Ololade, globally known by his brand name, Asake, is a graduate of the Obafemi Awolowo University, Ile Ife, Osun State, while Oluwatobiloba Daniel Anidugbe, the Buga exponent, generally known as Kizz Daniel, has a degree in Water Engineering from the Federal University of Agriculture, Abeokuta, Ogun State.
The third new Glo ambassador, Chike as he is called by his fans, was born as Chike Ezekpeazu Osebuka.
He is a graduate of Computer Engineering, from Covenant University, Ogun State.
The company, which marked its 20th anniversary in August stated that it "is celebrating this with the endorsement of these new ambassadors to project the power of youth and enterprise and how much they can achieve with the right focus, passion and dedication that can come from seeing others who have succeeded. This is very much part of our tradition as we believe the strength of a nation lies in the ability and potentials of its youth".
It explained that the engagement of the new brand icons "is meant to project the best Nigerians as models for younger people who are tirelessly aspiring to succeed. This is more important in an era where positive heroes and mentors are scarce and hard to come by. The intention is not just to promote the growth of music, Nollywood and sports where we have been very prominent, but also to encourage our teeming youths to aspire toward realizing their dreams by looking up to these ambassadors as mentors".
Globacom, which since inception has always sponsored major events and supported talented as well as enterprising young Nigerians by making them Glo ambassadors, explained that this innovation has become a practice for which Globacom has always led the way in Nigeria.
Congratulating them, Glo which stated that "having these stars as ambassadors of is our way of inspiring a whole generation of young people with vision who can do better and achieve more without losing hope along the way, even when confronted with challenges," pledged to continue to promote the sector as it held great prospects to promote Nigeria to the world and also transforming lives.
On their part, the new ambassadors promised to represent the Glo brand by projecting the ideals of the company at all times.
They thanked the founder and Chairman of Globacom, Dr Mike Adenuga Jr., for considering them worthy of being appointed as the company's brand ambassadors.
Serie A: Oliseh advises Osimhen to quit Napoli over TikTok video
Serie A: Oliseh advises Osimhen to quit Napoli over TikTok video
Former Super Eagles head coach Sunday Oliseh has advised Victor Osimhen to leave Serie A champions Napoli.
Napoli mocked Osimhen in a TikTok video posted earlier this week after he missed a penalty in the 0-0 draw at Bologna.
The forward reacted by deleting all of Napoli's pictures and videos from his social media handles, with his agent threatening to take legal action against the club.
The 24-year-old snubbed a number of his teammates on his arrival at the team hotel ahead of Napoli's Serie A clash with Udinese on Wednesday.
Commenting on the issue, Oliseh wrote on his X handle:" Forever proud to be Nigerian; One must show personality, work hard & refuse to be intimidated. let Racists and ingrates talk! That's why they are eternal losers who secretly wish they were created like you! Osimhen needs to leave Napoli as soon as yesterday!!."
The forward has scored four goals in six league appearances for Rudi Garcia's side this season.