Understanding Ambassador TY Buratai As A Reader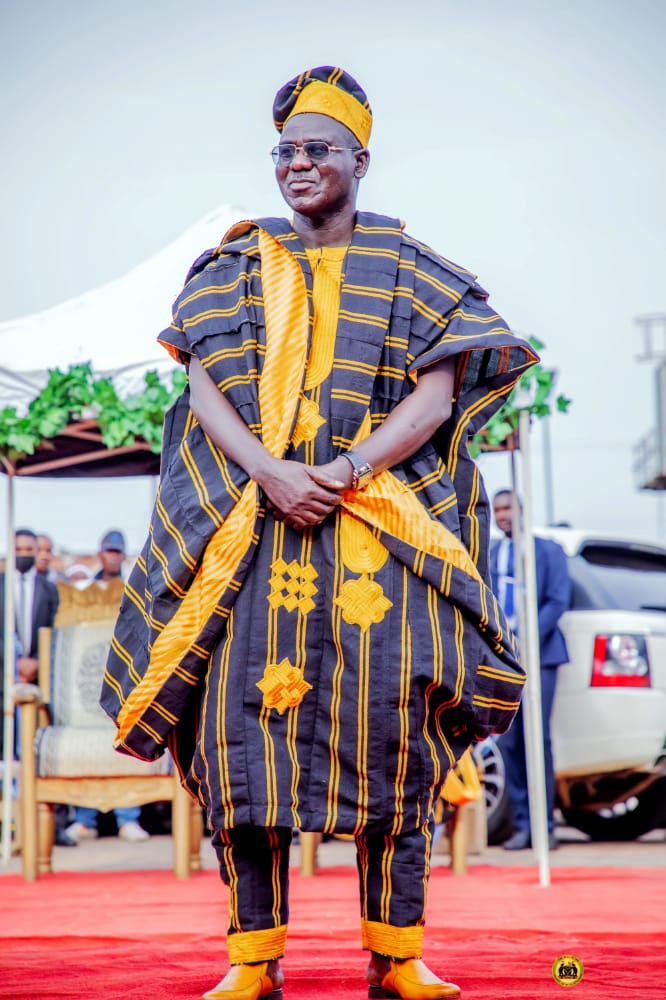 Understanding Ambassador TY Buratai As A Reader
Readers are leaders because they understand that knowledge is the key to success, and reading books is an excellent source of that knowledge. Leaders read books because they know this is one of the best ways to learn things they don't know and reinforce the things they know.
Some of us knew him only when he was appointed Chief of Army Staff. But not many knew his background as a historian. And a historian is never far from a book. Historians are deep thinkers. They get lost in their thoughts and overly anxious, but they'll see future problems before anyone else.
They constantly reflect and only speak when they have something meaningful to say. While their deep thoughts can sometimes distract them from reality, deep thinkers always listen to what you have to say because it's another opportunity to learn. Deep thinkers are almost always introverted because they require that quiet time to focus on their thoughts and give their ideas space and freedom to blossom.
They like to be nostalgic but also want to prepare for the future by learning from the past. They like to draw a big picture in their heads to see how things connect, using a lot of problem-solving skills.
Enter the world of Ambassador TY Buratai and former Chief of Army Staff (2015-2021). A very distinguished Nigerian whose contributions to the Nigerian cause know no bounds. Little wonder his stint as Chief of Army Staff in Nigeria goes down in history as one of the best in improving the resourcefulness of officers and soldiers of the Nigerian Army.
Ambassador TY Buratai is a combination of strength and character, whose deep thoughts gave birth to numerous interventions that repositioned the Nigerian Army. Aside from the combat efficiency of the Nigerian Army, which was at its peak during his tenure, he was able to make tangible introductions that many thought could not be achieved.
A good example is the Nigerian Army Resource Centre, established in 2015 to offer creative decision-making ideas and systematic frameworks while helping to bridge important strategic and operational capacity gaps in providing workable, practical solutions to pertinent national defence and security issues.
Who would have thought of such an initiative but an individual in the quest for an improvement in national security? The fundamental core values of NARC revolve around a determination to help the Nigerian Army make a positive difference in optimizing Nigeria's national security and state-building and Nigeria's role as a positive regional peace and security contributor.
One can only imagine the thoughts that led to the establishment of such a Centre by Ambassador TY Buratai as the chief of army staff.
Another worthy example is the establishment of the Nigerian Army University, designed for developing middle and high-level manpower in the areas of technological empowerment for civilians and the appreciation for military policy, logistics and strategy. It's also a centre of innovation and technological development to meet the ever-changing and rapid development in the dynamics of modern warfare. This is another brilliant one.
Indeed Ambassador TY Buratai is an exceptional leader who cherishes every opportunity to engage in intellectual endeavours. I gathered that his penchant for reading and research knows no bounds. And one could only imagine what his library would look like.
There is something about Ambassador TY Buratai that has not fully evolved. Beyond the brilliant career in the Nigerian Army that culminated in his appointment as Chief of Army Staff, he has consistently demonstrated uncommon attributes that are not usually associated with the military profession. How else could one explain the establishment of the Tukur Buratai Leadership Centre?
It is pertinent to x-ray the Tukur Buratai Leadership Centre. It was established to carry out and assist research on peace, security, and defence-related matters in Nigeria and beyond. According to information gathered from the Centre's webpage, its mission is "to be a topmost research Centre in Nigeria working on issues of peace, and National Security in line with world best practices in areas of diverse research, networking, and collaborations." Another brilliant one from the TY Buratai stable.
Consequently, I wasn't surprised by his exploits as Chief of Army Staff, where excellence was at its peak. He revolutionized the Nigerian Army's operational efficiency in numerous ways. He thought outside of the box and brought in outstanding innovations.
I agree that a book can be written in volumes on the achievements of Ambassador Tukur Buratai as Chief of Army Staff. I recall that at a forum where issues on leadership were discussed, it was jokingly said that the tenure of Ambassador TY Buratai as Chief of Army Staff gave considerable attention to educational reforms in the Nigerian Army. While it might have been banter, in a way, it was a statement of fact and buttressed the point being made about how much of an intellectual he is. And maybe he was the first Chief of Army Staff in the annals of the Nigerian Army that successfully blended intellectualism and military professionalism.
Ambassador TY Buratai has remained evergreen and exceptional even in his new national assignment as Ambassador of Nigeria to the Benin Republic. Undoubtedly, he is a reader and primarily responsible for his exploits that have proven tangible in service to our fatherland. The aphorism that knowledge is power is succinct in the case of Ambassador TY Buratai.
Adebayo is a research student at Federal University of Agriculture, Abeokuta.
WHY YOU SHOULD BUY A PROPERTY FOR RENTAL INCOME IN LAGOS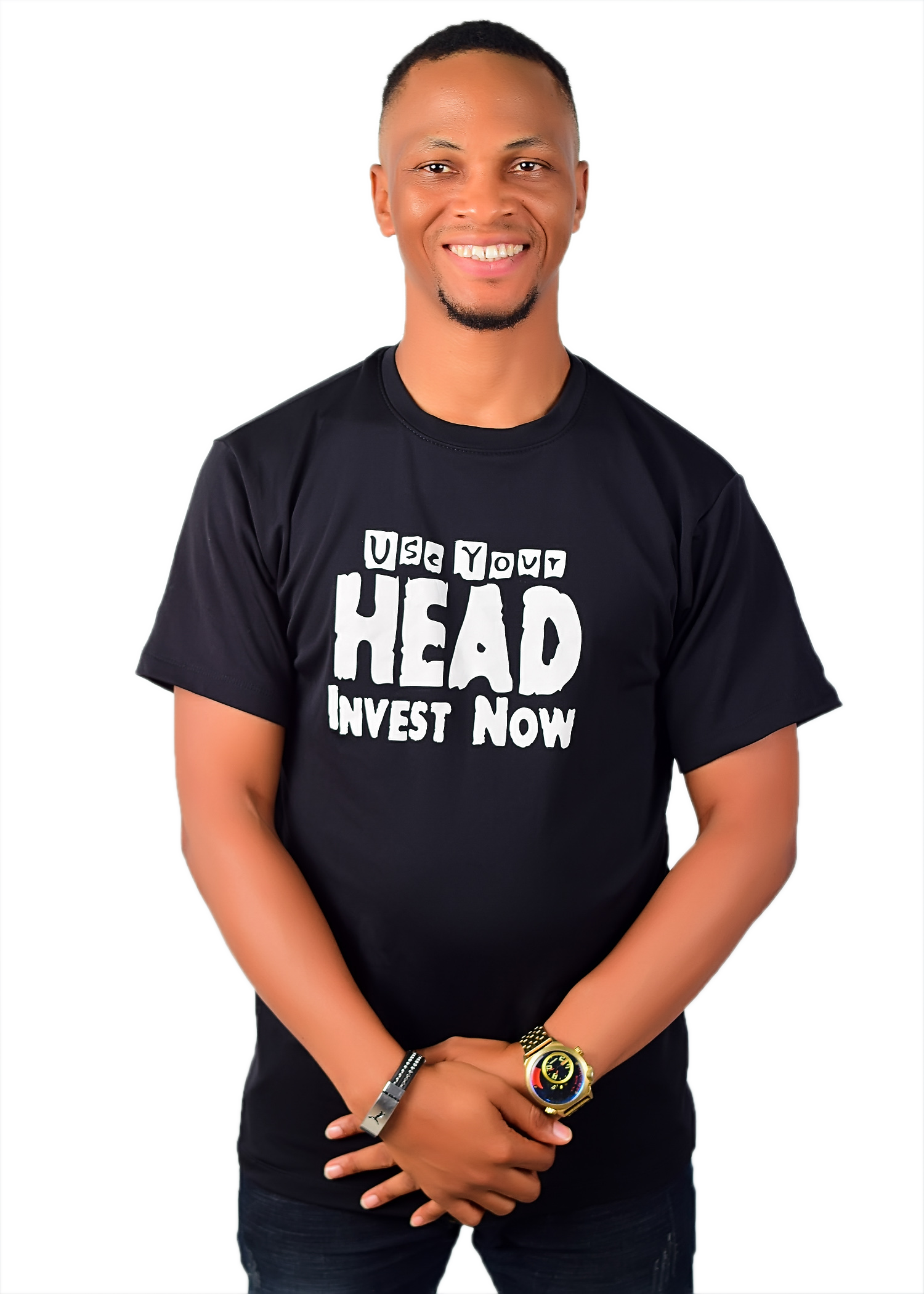 WHY YOU SHOULD BUY A PROPERTY FOR RENTAL INCOME IN LAGOS
BY DENNIS ISONG
Lagos is a state in Nigeria that is highly populated, modern, full of prospects, and everything good. Just like they say that you can achieve anything in New York, Lagos is a city where you can achieve a lot because the city provides lots of opportunities and accessibility to getting closer to your dreams.
This has motivated people all over Nigeria to migrate to Lagos because they see the city as their greener pasture.
In a place where the population keeps rising, it is expected that there would be a demand for houses for rent.
Rental property is the new oil money in Lagos. And no matter how high your rent is, you already have a population that is ready to go for it.
So, why should you buy a property for rental income in Lagos?
Rapid economic growth
Lagos is leading in terms of business which helps the economy. The city is also considered Africa's eighth-fastest-growing town in terms of population and is expected to be the world's third-largest by the year 2050. The numbers speak for themselves with Lagos being responsible for more than 53% of production jobs, generating 25% of the national GDP, and consuming over 60% of the electricity of the country. Lagos is host to more than 2000 manufacturing businesses, and 200 financial institutions, and is also host to Africa's biggest concentrations of small and medium-sized businesses.
The important need for rental properties
The rates of leasing in this city keep rising rapidly and this stands to promote the fact that a lot of people in Lagos are opting to rent over buying out properties. This is largely due to the usually massive cost of homeownership, high costs of land, and staggering costs of building construction. Developers are aware of this direction the industry is headed as approximately 75% of landowners already have plans to develop rental properties due to their ability to quickly provide a return on their investments as well as a large supply of the populace available to rent the very second construction is complete.
Stable political environment
Lagos has the most stable political environment when compared to other states in Nigeria. Since the return of democracy in 1999, Lagos has been under the control of the same political party and this ensures a continuum in governance, this is good for the real estate market because projects and developments are implemented according to the master plan. It also means that important projects that drive growth are not altered because of politics.
Infrastructural value
At this point, the biggest reason why Lagos is a great location for investments is an almost ridiculous rate of return of investments on real estate properties. The Lagos State Market Analysis presents Lagos as having some of Nigeria's largest estate prices. The Lagos estate industry remained buoyant and, in some cases, flourished even when the value of the real estate in other states across the nation plummeted from the latest economic recession. A plot of land bought for 5 million in Lekki in the year 2006 could go for an average of 75 million now. It's no surprise because real estate transactions occur dozens of times every day as more and more people seek to stake their piece of the blossoming city.
Bustling population
A population is undoubtedly a significant engine of development for the real estate industry, Lagos is easily Nigeria's most populated state. The megacity has risen to about 22 million today from 1.4 million residents in 1970. Projections have estimated that at least 89 people move every hour to Lagos, which is more than 2000 people every day and nearly a million people every year. That's a constant flow of bright-eyed citizens looking for accommodation, purpose, and fulfillment.
Dennis Isong helps individuals invest right in Real estate. For questions on this article or enquiring about Real estate. Follow him on Youtube https://www.youtube.com/landpropertyng , Email Dennis@Landproperty.ng or Whatsapp/Call +2348164741041
WAIT! DON'T SELL THAT LAND/HOUSE YET BECAUSE OF RELOCATION. YOU CAN DO THESE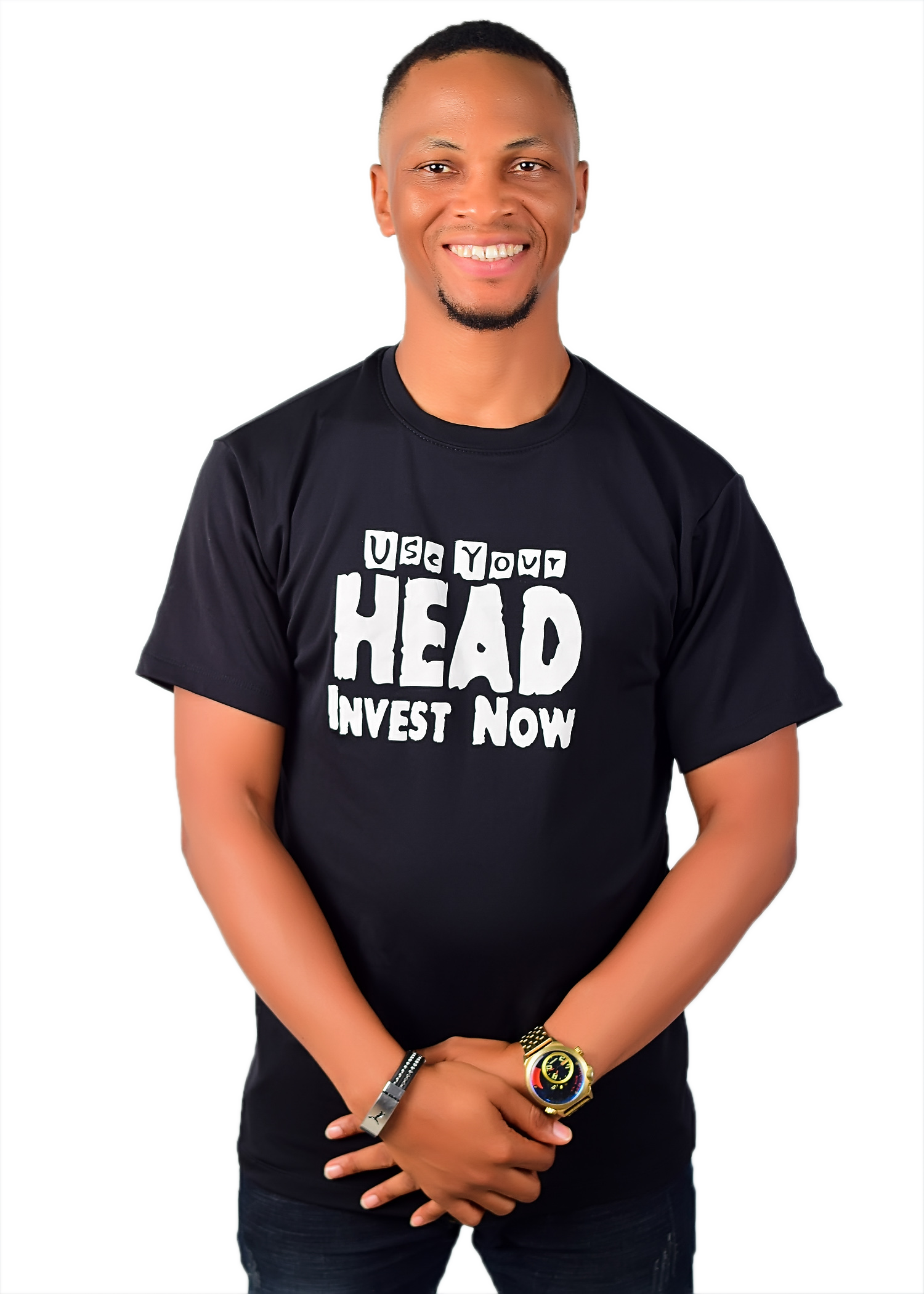 WAIT! DON'T SELL THAT LAND/HOUSE YET BECAUSE OF RELOCATION. YOU CAN DO THESE
BY DENNIS ISONG
There is so much excitement that comes with leaving a country like Nigeria. Some of the reasons for this are that people feel, at last, they are free from the hardship, insecurity, etc. that have eaten deep into the country.
It's common for people to want to sell their properties for various reasons. Some do it as a means to get more money to travel with, while some do so because they feel they no longer need the property since they don't intend to come back to Nigeria anymore.
When Mr. Phillip and his family wanted to relocate, there were two houses available that they owned.
He was bent on selling them but his wife advised against it. She thought that since her husband has a trusted person who could be in charge, they should rather rent them out and still get their return on investment in absentia. Mr. Phillip didn't agree. He just didn't care about the country or anything it has to offer anymore.
This is understandable. A lot of people would prefer to do away with anything that could give them stress once they step out of Nigeria.
So, he sold them and they all traveled out.
The first few months were quite rocky for them because Mr. Phillip couldn't get a job on time which was not envisaged. The bills were on his wife and she got choked at some point. Then, he thought about the houses he sold. If he had maintained and rented at least one of them, something, even if not much would come in for him.
Like I said earlier, when people decide to leave every form of baggage in Nigeria, we can't blame them. However, we need to see beyond the immediate excitement and have a better understanding of how our steps can either be advantageous to us or not.
So, what should you do instead of selling off your properties?
If you are not selling because you desperately need money, then you should read this…
Rent that property out
This should be given consideration. There are many house owners abroad, so this isn't a bad idea. I would advise that you make rent payments monthly. Asides from that it's favorable to you because your account will be permanently credited by tenants monthly, it also helps your tenants as well. Monthly payment is a relief to most people because they can easily take it out from their salaries if they are salary earners than paying all at once by the time their rent expires. So, it's a win-win.
You may not be in Nigeria, but your property still fetches you money and that's the most important thing.
Lease it out
For people who would like to use the property for various reasons such as making it a school, church, offices, etc., you will be doing yourself a favor by leasing it out to them. Of course, it's a contract with an agreement. You could make it a few years and this makes you rest assured that you have an income from Nigeria and apart from this if you decide to come back to Nigeria, you will find the property intact.
Convert the property
I don't think there's anything wrong with having a business here and living abroad. A lot of people might feel discouraged but it's worth giving it a try. You could convert the property to a mini-mall, bookshop, or studio. Since you won't be there, this is what you should do: liaise with someone who needs space and has the required skill and experience to run the business.
Equip or store up the place, then have an agreement of a percentage you should be expecting. To people in Nigeria, the person is the owner, meanwhile, he is just standing in for you in the form of a partnership.
This is what we call sleeping while your money works for you.
Make it a home for tourists
Just like a short-let apartment, you can make it a place of rest for tourists. However, this works if there are tourist sights in that city. Also, this is making your property in the form of a mini-hotel.
Although, you can't do this without having some things in place before traveling. And if the expenses will be overwhelming for you, find an investor who might be interested in that business.
Make it an event center
This largely depends on the size of the property. But for simple events such as seminars, workshops, low-key weddings, etc., your property can fit in. it's just that you need a representative and staff to help you run it in your absence.
In conclusion, your property can still make money for you. Don't be in a hurry to sell it off. I know a bigger challenge might be finding a trustworthy fellow to stand in with all honesty. However, I believe you know a lot of people and out of them, there should be at least one good person to do the job.
Dennis Isong helps individuals invest right in Real estate. For questions on this article or enquiring about Real estate. Follow him on Youtube https://www.youtube.com/landpropertyng , Email Dennis@Landproperty.ng or Whatsapp/Call +2348164741041
ASUU is not on strike due to salaries increase -Ayoola
ASUU is not on strike due to salaries increase -Ayoola
An education enthusiast and security/trade expert, Adekunle Adebayo Ayoola has said that it is unfortunate that many Nigerians think that the Academic Staff Union of Universities (ASUU) had embarked on a six monthly old strike to push for an increase in salaries.
Adekunle Ayoola said that he was always sad when many parents, critics and analysts on Radio and television stations are always quick to blame ASUU for the ongoing strike alluding to reasons why the lecturers had been on strike to agitation for an increase in wages
The security expert explained that whereas, the leadership of the union under Prof Emmanuel Osodeke has always shouted that the strike is about preserving our public universities and ensuring that they have what it takes to continue producing graduates that could help to add value to the country's development.
He said "central to this avoidable industrial dispute is the pleading by the ASUU that the government should sign and begin implementation of the 2009 renegotiated agreement between the union and Federal Government.
"At the core of this agreement that was also said to have been examined again and again in 2020 and 2021 is the issue of funding for our universities among others such that the all-encompassing needs of the universities on infrastructure, researching and training, remunerations among others would have been taken care of.
"There's no doubt that the dilly-dallying posture of our government in proper funding of these ivory towers has left many of them in sorry condition and this should not be allowed to continue", he said
Ayoola disclosed that it might be essential for ASUU to publicise as widely as possible the agreement it entered into with the federal government to halt the misconception some people have about its desire to save the public universities from further rot and of course, to ensure that Nigerians who could not afford the exorbitant cost of private university education could access government-owned universities.
He said "though both the federal and state government have complained of lack of resources to meet ASUU's demands which are for the good of all in the country, given the place of education in the overall development of any society, governments at both the federal and state level must begin to show genuine commitment to ending this strike.
"The government should stop going back and forth over an agreement it wilfully entered into and which had been examined and renegotiated over and over again. The government should be sincere with proper funding of our education sector. No country jokes with the education of its citizens and gets clapped for, FG should help end this strike now!".