Video Of Saudi Arabia Boss Forcing Maid To Breastfeed Dogs Leaks
Video Of Saudi Arabia Boss Forcing Maid To Breastfeed Dogs Leaks
There is outrage as a video of Saudi Arabia boss forcing a maid to breastfeed dogs leaks online. The woman, who is the maid has claimed her employer forced her to breastfeed his dogs and filmed her carrying out the task.
The Kenyan mother had gone to work in Saudi Arabia, where the alleged incident took place.
Francis Atwoli, Kenya's Central Organization of Trade Unions (COTU) Secretary General, has now called on President William Ruto's government to ban employment agencies overseeing the migration of Kenyan workers to Saudi Arabia.
Atwoli said on Saturday, October 8, that he received a disturbing video from a woman in Saudia Arabia, who alleged that her employer forced her to breastfeed their dogs.
"She left her husband and children in Kenya two months after giving birth," Atwoli told NTV as he displayed a video of the woman breastfeeding.
"When they realised she can breastfeed, the employer gave her a job of breastfeeding puppies."
The COTU boss called for intergovernmental diplomacy to address the plight of Kenyans in Saudi Arabia and other gulf countries.
Atwoli said, "This is indirect slavery, I want to appeal to our government to go the way President Kibaki's government under Phylis Kandie did.
"She banned all employment agencies in Kenya.
"Let this issue be a government-to-government.
"Let Kenya negotiate with Saudi Arabia on terms and conditions of service… so that our people can do decent jobs and not a job of breastfeeding dogs."
Atwoli said the inhumane actions being witnessed in Saudi Arabia are denying Kenyans dignity and respect.
He added: "It denies us our own citizenship as Kenyans who are from a free and independent country.
"I want to appeal to government to ban all employment agencies and review issues related to outside employment as advocated for by the International Labour Organization."
27 Dead Ethiopians On Way To Sourh Africa Dumped By Zambian Roadside
27 Dead Ethiopians On Way To South Africa Dumped By Zambian Roadside
The bodies of 27 people, believed to be migrants from Ethiopia, have been "dumped" by the roadside in the Ngwerere area north of Zambia's capital Lusaka.
They likely suffocated to death while in transit, Police Spokesperson Danny Mwale told the BBC.
One survivor found "gasping for air" has been rushed to a local hospital, he said.
Zambia is a transit point for migrants, mostly from the Horn of Africa, who want to reach South Africa.
Mr Mwale said residents of Ngwerere found the bodies on Sunday at 06:00 local time (04:00 GMT).
He said the police believe the migrants are Ethiopian nationals based on the identity documents found on them.
"Our preliminary investigations indicate that a total number of 28 persons, all males aged between 20 and 38, were dumped in Meanwood Nkhosi along Chiminuka road in Ngwerere area by unknown people," the police said in a statement.
The bodies have been taken to Zambia University Teaching Hospital mortuary.
In neighbouring Malawi, the authorities discovered 25 bodies of Ethiopian migrants in a mass grave in October.
The police there said they had evidence to link the stepson of Malawi's ex-President Peter Mutharika to the grim discovery.
Russian Missiles Kill Two In Poland, US Intelligence Says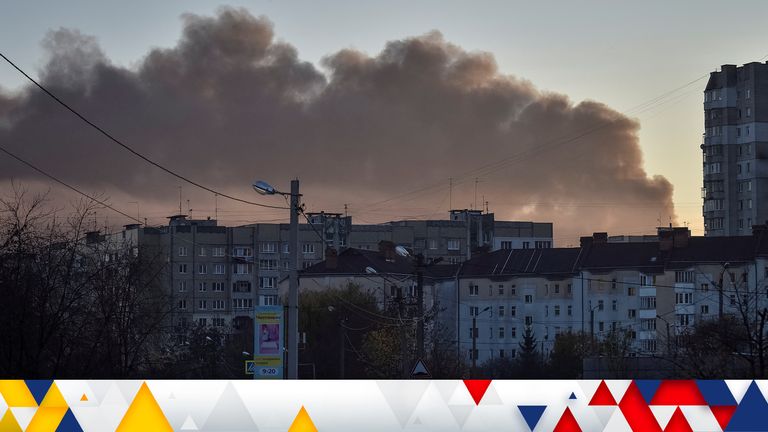 Russian Missiles Kill Two In Poland, US Intelligence Says
Sadly, Russian missiles have killed two people in NATO member Poland, a senior US intelligence official has said.
Polish media said missiles hit an area where grain was drying in Przewodow, a village in eastern Poland near the border with Ukraine.
Polish government spokesman Piotr Mueller did not confirm the information, but said leaders were discussing a "crisis situation".
"Firefighters are on the spot – it's not clear what has happened," said firefighter Lukasz Kucy.
Moscow launched a large number of missiles at Ukraine on Wednesday, knocking out power for seven million households.
It is unclear whether the two missiles that apparently landed in Poland were part of the same wave, but it is the first time Russian rockets are said to have reached Poland.
Poland has not been involved in the conflict, but has welcomed millions of Ukrainian refugees and has widely condemned the war.
Rishi Sunak becomes new UK Prime Minister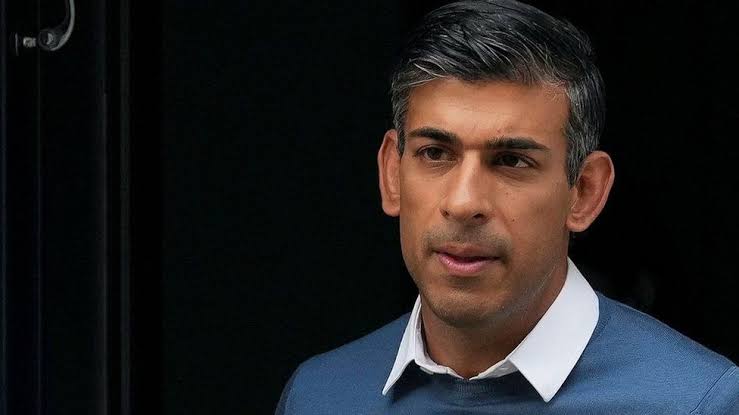 Rishi Sunak becomes new UK Prime Minister
Rishi Sunak has emerged the new Leader of the United Kingdom's Conservative Party.
According to an announcement made by Sir Graham Brady, only one nomination was received by the 1922 Committee for the new leader of the party, and backed by 100 MPs.
Sir Brady, therefore, declared Sunak to be the next party leader, and consequently the new Prime Minister.
He confirmed that the new Tory leader Rishi Sunak will address MPs at 14:30 BST.
Earlier, one of the contenders for the UK top job, Penny Mordaunt, had announced his withdrawal from the race, leaving Sunak as the sole candidate for the position.
Mordaunt, in a statement, said, "Our Party is our membership. Whether we are elected representatives, activists, fundraisers or supporters. We all have a stake in who our leader is.
"These are unprecedented times. Despite the compressed timetable for the leadership contest it is clear that colleagues feel we need certainty today. They have taken this decision in good faith for the good of the country.
"Members should know that this proposition has been fairly and thoroughly tested by the agreed 1922 process.
"As a result, we have now chosen our next Prime Minister. This decision is an historic one and shows, once again, the diversity and talent of our party. Rishi has my full support.
"I am proud of the campaign we ran and grateful to all those, across all sides of our party, who gave me their backing. We all owe it to the country, to each other and to Rishi to unite and work together for the good of the nation. There is much work to be done."