Visa ban: UK varsities hit with low revenue as Nigerians turn to Canada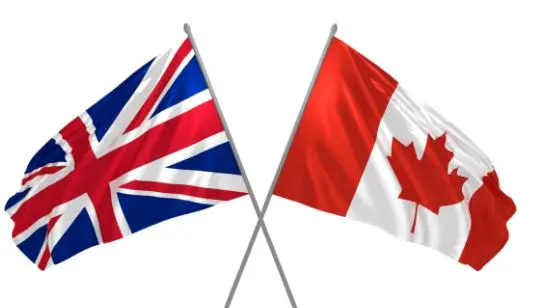 Visa ban: UK varsities hit with low revenue as Nigerians turn to Canada
Most of the universities in the
United Kingdom
have been experiencing reduced admissions from international students, including Nigerians, following the dependant
visa ban
policy of the British government.
Recall that the UK Home Office under the sacked interior secretary, Suella Braverman, introduced the dependant visa ban policy that restricted Nigerians and other migrants from bringing family members with them, with effect from January 2024.
The British High Commissioner to Nigeria, Richard Montgomery, while speaking on the policy in June, had said it was implemented to avoid overburdening the British economy's housing infrastructure and to control the inflow of migrants.
Recounting the repercussions of the policy, the universities and business schools said they could no longer meet the admission targets for 2024, according to a report by 023 Chartered Association of Business Schools, CABS, Annual Membership Survey.
The report said:  "In what appears to be an early signal of the impact of an important change to UK visa policy, nearly half (44%) of the country's business schools are reporting that they will miss their non-EU recruitment targets this year.
"When reporting on performance against non-EU recruitment targets for the 2023/24 academic year, nearly three in ten responding institutions (29%) said they had either significantly or moderately exceeded their goal. Another 27% said they had met their recruitment target.
"But the remaining 44% said that they fell short of their recruitment goals, of which 22% reported being "significantly below" their target enrolment.
"The survey report adds: 'There is significant variation in the results by level of study for non-EU international enrolments, as at undergraduate level nearly half of the schools either significantly or moderately exceeded target compared to one-third of schools at postgraduate level.
"At postgraduate level nearly 50% of schools reported recruitment that was either significantly or moderately below target for non-EU international students, compared to 21% at undergraduate level.'
"Survey respondents reported that they were seeing some of the most significant increases in non-EU enrolment from India, Pakistan, and Ghana.
"All these countries had more business schools seeing increases in enrolments for the new academic year than decreases.
"Growth in enrolments from Nepal and Saudi Arabia were also cited by several schools. None of the schools cited decreases in enrolments from Nepal, Pakistan and Saudi Arabia."
Affected by the dependant visa restriction policy, the report disclosed that Nigerians and Chinese have reduced their admissions to British universities, saying "the most frequently cited countries for declining enrolments were China and Nigeria, which could suggest a reversal in the growth in recruitment from these key countries in recent years."
Canada and Australia benefitting from UK's dependant visa ban
The report further said the number of international students seeking admission to study Master in Business Administration, MBA, has reduced in number, especially from Nigerians and Chinese.
It said further that these foreign students have turned to Canadian and Australian universities which are now migrant-friendly destinations.
In May 2023, the British government announced that international students would be prevented from bringing dependants with them as of January 2024 (unless students are in postgraduate programmes with a research focus).
The Home Office said at the time that almost half a million student visas were issued in 2022.
@Vanguard
Why You Should Patronize dElite Couture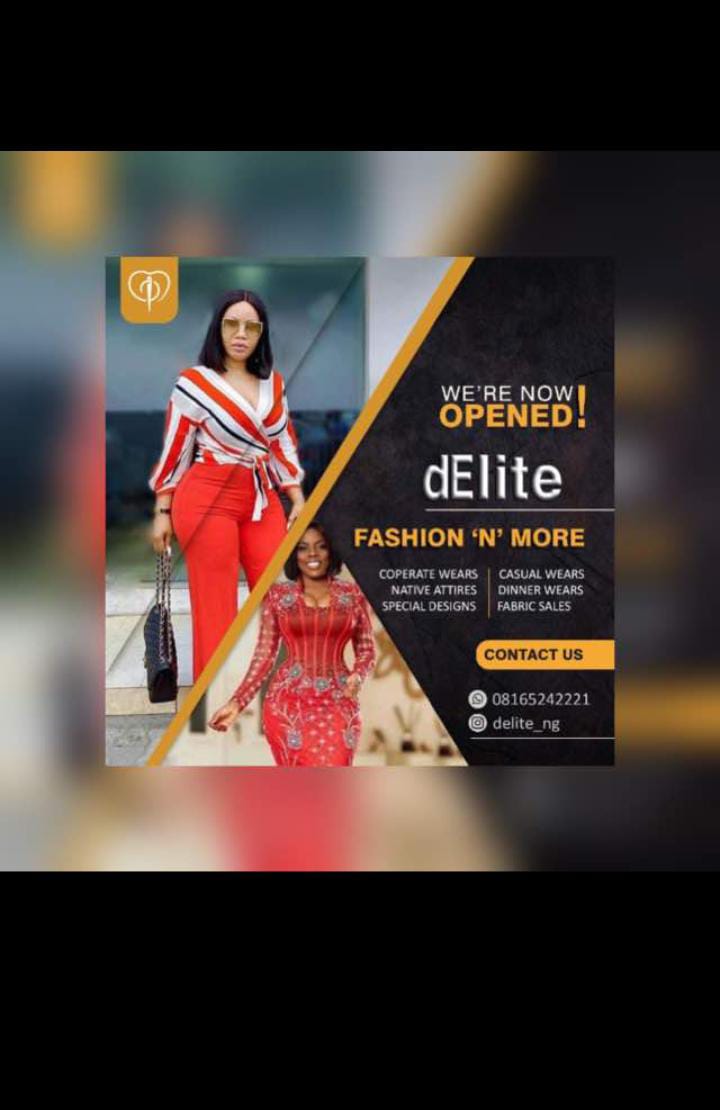 Why You Should Patronize dElite Couture
Arguably, one of the leading Couture in Nigeria is dElite Couture. Owned by delectable Oluwatosin Afeniforo, its a haven of fashion and more.
Known for trendy styles and quality services, celebrities and dignitaries are finding dElite as the place to be for top-notch fashion styles.
A trial is enough to convince anybody that dElite couture is the place to be where fashion is concerned.
Naira Recovers Against Dollar, Sells At N806.73/$1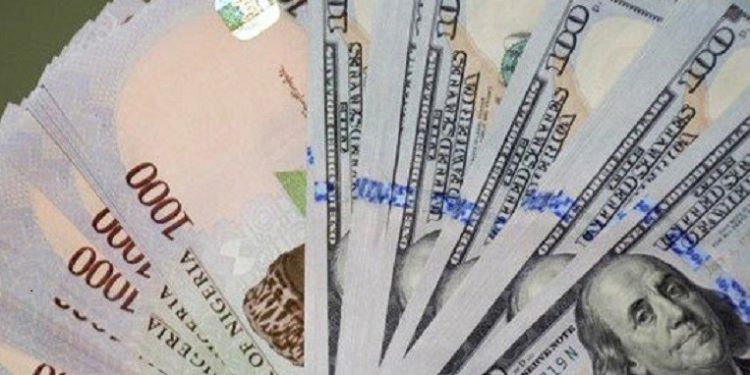 Naira Recovers Against Dollar, Sells At N806.73/$1
For the second time this week, the naira appreciated significantly against the United States dollar at the Nigerian Autonomous Foreign Exchange Market (NAFEM), the country's official exchange rate window.
The naira recovered from N837.77/$1, on Monday, to N806.73/$1, on Tuesday, after it slumped to N927.19/$1 on Friday, December 1, 2023 at the official market.
According to Data from FMDQ Securities Exchange, a platform that oversees foreign exchange (FX) trading in Nigeria, the rate recovered from the N830.90/$1 it opened on Tuesday to close N806.73/$1, thereby, gaining by N24.
The recovery was against the report of the National Bureau of Statistics 'Foreign Trade in Goods Statistics (Q3 2023),' report that Nigeria's foreign trade in the third quarter of 2023 rose by 53.16 per cent year-on-year to N 18.80tn.
According to the report, crude oil revenue surged by 83.23 per cent to N8.54tn in the quarter under review. In the third quarter of 2022, total crude oil sales amounted to N4.66tn.
Buoyed by an increase in trade activities in the period, total exports increased by 60.78 per cent to N10.35tn.
The report, released on Monday, read in part, "Nigeria's total merchandise trade stood at N18.80tn in Q3, 2023. The value indicates an increase of 54.62 per cent over the amount recorded in Q2, 2023 as well as by 53.16 per cent when compared to the value recorded in Q3 2022.
"Total exports accounted for 55.02 per cent of total trade in the reviewed quarter with a value of N10.35tn, showing an increase of 60.78 per cent and 74.36 per cent over the value recorded in the preceding and corresponding quarters respectively.
"Exports trade in the third quarter of 2023 was dominated by crude oil exports valued at N8,535.61 billion representing 82.50 per cent of total exports while the value of non-crude oil exports stood at N1.81tn accounting for 17.50 per cent of total exports; of which non-oil products contributed N677.57bn or 6.55 per cent of total exports.
"On the other hand, the share of total imports accounted for 44.98 per cent of total trade in the third quarter of 2023 with the value of imports amounting to N8.46tn in Q3, 2023. This value indicates an increase of 47.70 per cent and 33.33 per cent respectively over the value (N5.73tn) and (N6.34tn) recorded in the preceding and the corresponding quarters of 2022."
Lagos Task Force dislodges Ikorodu roadside traders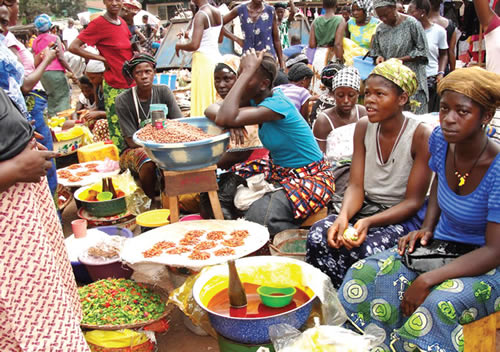 Lagos Task Force dislodges Ikorodu roadside traders
In its continuous efforts to rid the state of the menace of street trading, operatives of the Lagos Environmental Sanitation Corps and the Kick Against Indiscipline, on Tuesday, dislodged roadside traders around Aunty Kenny in the Agric area of Ikorodu.
A statement by the Lagos State Ministry of the Environment and Water Resources said the dislodgement was part of measures to sustain zero tolerance for street trading in the state.
It read, "Operatives from the LAGESC/KAI on Tuesday dislodged recalcitrant street traders on the kerb at Aunty Kenny Agric on lkorodu Road as part of measures to sustain the zero tolerance for street trading."
Similar enforcements were carried out on Monday at Oshodi-Mushin Road, Ojuelegba Road, Yaba-Muritala Muhammed Way, Oyingbo under the newly constructed bridge, inner and outer Marina-CMS, Victoria lsland and Lekki areas of the state, following directives of the Commissioner in the ministry, Tokunbo Wahab.
According to a statement, many of the defaulters were arrested in the course of enforcement and taken to the LAGESC/KAI headquarters where they were handed over to the appropriate section for interrogation and prosecution.
The commissioner also gave directives to operatives of LAGESC/KAI and other related agencies to sustain the dislodgment and ensure that the traders do not return to the areas
@Punchng