We Have Produced 625,000 Passports in Five Months – Aregbesola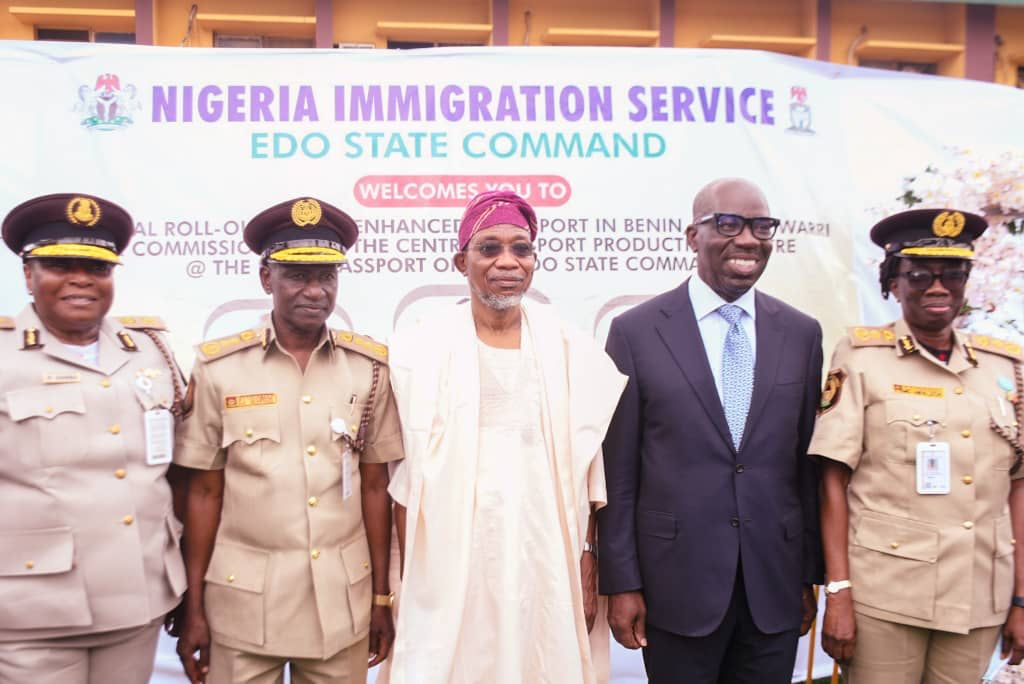 We Have Produced 625,000 Passports in Five Months – Aregbesola
By Olorunfemi Adejuyigbe
The enhanced passport of the Nigeria Immigration Service was today declared the real deal in passport making, stating that It is a product of the latest technology in passport administration and issuance. This is just as 625,000 passport has been issued to Nigerians desirous of acquiring the travel document in 2022 alone.
This was revealed by the Minister of Interior, Ogbeni Rauf Aregbesola, at the Rollout of the Enhanced e-Passport for Delta and Edo States, which held at the Passport Office Headquarters, Benin, Edo State on Tuesday.
"Our enhanced passport is the real deal in passport making. Today's event is unique in many ways. The most important is making the enhanced e-Passport available to the good people of Edo and Delta States. The enhanced e-Passport comes in various categories, including the 64-page-10-year validity Passport which is quite convenient for frequent travelers. It is a product of the latest technology in passport administration and issuance.
"This year alone, we have received about 750,000 applications out of which we have provided 625,000. The difference could have been due to many reasons, including failure of applicants to provide the correct information about themselves and matching their data with NIN. We could not contact them because they applied through touts who provided their own addresses or wrong ones altogether. But 625,000 is a huge and unprecedented figure, in less than half of the year, by any stretch of the imagination," the Minister stated.
Speaking further, the Interior Minister noted that President Muhammadu Buhari was indeed worried about the hassles Nigerians go through in securing the passports, noting that the role of the Nigerian Immigration Service is to make Nigerians desirous of getting the passport do so with ease and without stress.
He said, "President Muhammadu Buhari's charge to us is explicit. Make life easy as much as possible for every person you have to relate with and remove every hurdle hitherto in their way on getting business done."
He continued, "Last week, President Buhari expressed concern on report that some Nigerians, especially those abroad, were unable to obtain their Nigerian passports. I share this concern as well.
"I am asking therefore that the NIS do everything within its power to make this a thing of the past. Every Nigerian desirous of the travel document should be able to collect it within the stipulated time, without any stress whatsoever," Ogbeni Aregbesola instructed.
Also speaking at the event, the Governor of Edo State, Mr. Godwin Obaseki stated that the state government was ready to partner with the Federal Government and the Nigeria Immigration Service in delivering on its mandate to Nigerians, promising to building a deserving Passport Centre in Auchi for the Service.
"Let me reiterate here like I told the Honourable Minister, the State Government of Edo will partner with the Federal Government and the Nigeria Immigration Service in helping them to deliver on their mandates to Nigerians.
"We would build in six months by God's grace, a passport centre in Auchi for the Nigerian Immigration Service so that they are able to service our citizens from that side of the state," Governor Obaseki promised.
Meanwhile, the Acting Controller General, Nigeria Immigration Service, Idris Isah Jere, has assured Nigerians of the determination of the service to smoothen it service to Nigerians.
"Nigerians can be rest assured of getting a non-judgmental Service at this Centre in Benin. Our officers are well-trained and ready to discharge their duty professionally.
"Applicants are advised to ensure their NIN details are exactly the same with their passport application details to avoid a situation where the applications are unable to be processed due to a mismatch of data.
After the cutting of tape which signifies the rollout of the new enhanced passport, service personnel conducted the Governor and the Minister on a tour of the production facility which will serve both Edo and Delta State.
The entourage of the Minister later proceeded to the Palace of Oba of Benin, Omo N'Oba N'Edo Uku Akpolokpol, Ewuare II, to intimate him of the new development in passport production for Benin, Edo State, Warri and Asaba, Delta State.
The Oba used the opportunity to thank President Muhammadu Buhari, GCFR, for taking special interest in Benin, citing the new enhanced passport production centre in the city and the relocation of artifacts to their origin and in custody of the traditional rulers of those places.
Three-Storey RCCG Building Collapses in Lagos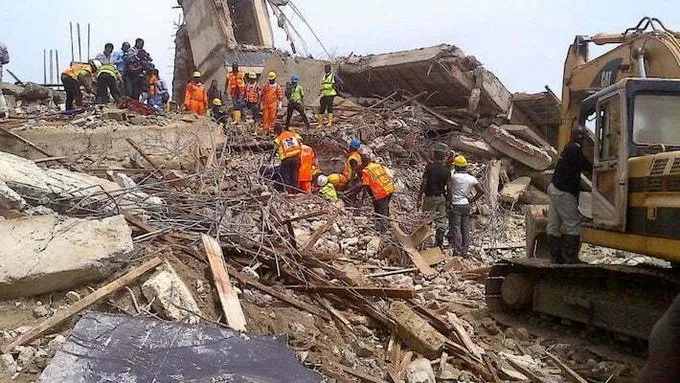 Three-Storey RCCG Building Collapses in Lagos
By Olorunfemi Adejuyigbe
A RCCG three-storey building under construction has reportedly collapsed in the Mushin area of Lagos.
Saharaweekly understands that nobody was trapped when the building went down at about 6.30 pm.
The building, located at 17, Cardoso Street, off Martin Street, was reportedly owned by the Redeemed Christian Church of God (RCCG).
The cause of the collapse could not be established at press time.
The Coordinator, Lagos State Territorial District, National Emergency Management Agency (NEMA), Ibrahim Farinloye, confirmed the incident.
He said the personnel of Lagos State Building Control Agency (LASBCA) were on the ground at the time of this report.
It was learned that the rubbles will be cleared overnight.
GOLDEN RHYTHMS OF AFRICA SET FOR AMERICA MUSICAL TOUR OF 2023 SUMMER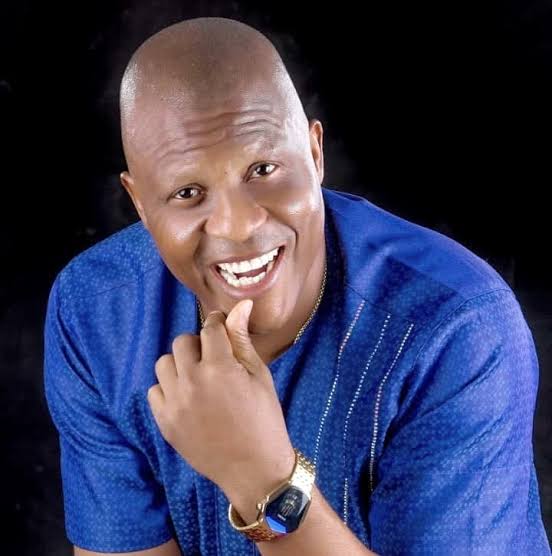 Golden Rhythms of Africa Band, led by Yomi Peters is a group of multitalented artistic members that perform a unique kind of African cultural heritage in a traditional and crossover style of singing and dancing. Generally, the orchestra in their type of stage live show and concert are composed and choreographed of total number of Ten (10) members including the band Leader, Yomi Peters who performs with or without an instructor.
The kind of instruments use and the type of music perform on live stage is so unique that make the musical group to gain an overwhelm request by the African community in the United States.
Yomi Peters and his Golden Rhythms of Africa Band, is a group of talented artists that sing, dance and perform unique West African traditional and cultural crossover music, popularly known by Nigerian communities all over the world as Afro Crossover Juju Music. The musical band love to perform this type of live stage concert in a less formal and shorter than other concerts. It features African traditional music instrumental
Yomi Peters and his Golden Rhythms of Africa Band, also perform this type of stage concert which consists of the whole musical band members to play the African music percussion and wind unique music instruments, but other types of western cultural music instruments may be added depending on the music piece they are intending to perform. The live band stage concert is also called African heritage wind ensembles, wind bands, symphonic bands, etc. The repertoire varies; from African classical to contemporary music, the lyrics and the rhythms are performing with energetic dancing style in unique costumes appearances.
This musical band is so unique by raping with African languages but rich with philosophy songs like western Hip-hop music, with several other elements including unique costumes, stage design, singing and dancing, that can attract the interest of Africans / Americans generation in the United States.
Yomi Peters and his Golden Rhythms of Africa Band, usually make use of notable African musical instruments like African Traditional Talking Drums called Apala, Sakara, Omele and some percussion beat equipments like Baata, Sekere, Konga. They also make use of some western musical equipment like Drum-set, Guitar, Keyboard, Trumpet and others.
Glory International Music & Arts Promotions, base in the United States of America has concluded all arrangement to organize three months musical tour of some notable states in the United States for Yomi Peters and his Golden Rhythms of Africa Band.
The President / CEO of Glory International Music & Arts Promotions, Prince Dr. Adeniyi Shobaloju disclosed the organization plans to promote and propagate the musical and dramatic talent of Yomi Peters and his Golden Rhythms of Africa Band in the nooks and crannies of the United States of America by the summer period of 2023.
5 MAJOR FACILITIES A HOUSE FOR RENT SHOULD NOT LACK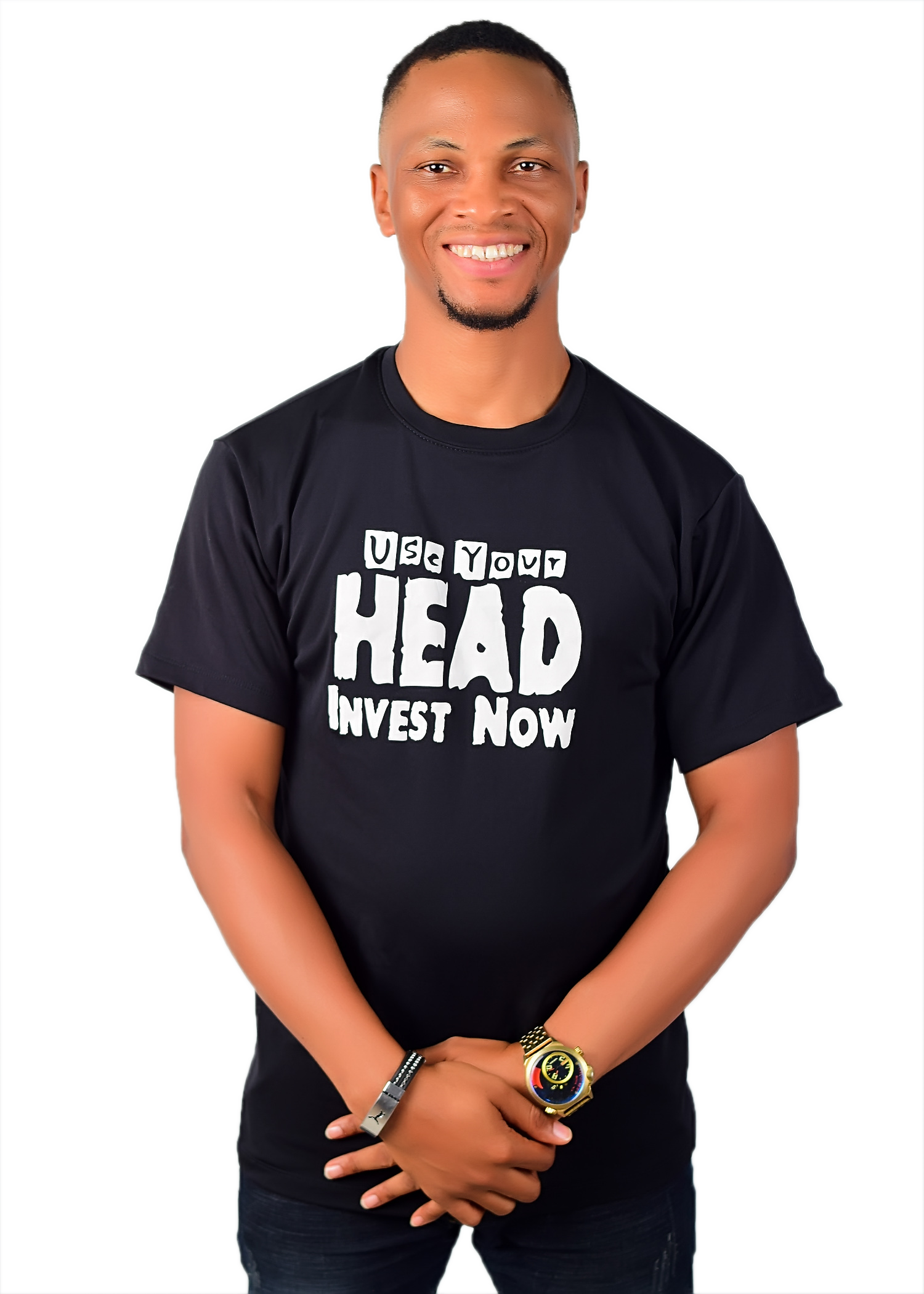 5 MAJOR FACILITIES A HOUSE FOR RENT SHOULD NOT LACK
BY DENNIS ISONG
House owners complain about how people do not value their property but what they fail to do is assess the real problem(s). To be realistic, if people are not getting anything worthwhile from your property, you can't blame them for their lack of enthusiasm.
I know a house where tenants suffer dryness for 8 months of the year from their well. The only time they get to enjoy water is that month of the year when it rains consistently and once the rain stops being frequent, they go back to experiencing drought.
Renting out your house is not the problem but the question is does it have all catchy facilities? Facilities go a long way in helping a rental property get tenants in no time.
Facilities are important. We can't do without them. And any house lacking some of these facilities is not considered to be a complete house.
What are these facilities?
Water supply
We all know how important water is to our daily lives. Having a house for rent which has a borehole is a big plus. This is essential especially in Nigeria where we rarely get water from the water cooperation, so making provision for that is one of those things people look out for before renting an apartment.
2.Security
A standard house for rent must have a security personnel guiding the property. Asides this, all security measures must be in place to the extent that not just anyone can gain access to the property. Security doors are not left out as well.
3.Cleaners
A proper house for rent should have a cleaner that ensures the cleanliness of the environment. This facility is one of those things that attract potential tenants. You may feel the tenants are supposed to be the ones to do that like what most people grew up to know, however, things have changed and house owners need to put a class/standard on their property.
Bathroom amenities
The plumbing fixtures, shower/tub should be in good condition. For older homes, if you know you will need to do a remodel or renovation in future, you should be prepared to know this reality when looking at the home, not after you move in.
5.Parking facilities
For tenants who own cars, parking is a very important facility. Homeowners for rent should consider a large parking space for their tenants. Unfortunately, parking spaces are no longer a priority in Nigeria. Some wouldn't even mind building on a space meant for cars.
6.Properly tiled floor
By now, it is expected that houses in Nigeria are meant to be tiled. Gone are the days when floors are left bare. In this present age, a house without a tiled floor is not considered modern.
Gated compound
Unlike foreign countries, one of the things people look out for before renting a house is how tall the gate is. Now imagine that your property doesn't have a gate at all, it might be a little difficult having interested people rent the place. Apart from security, people like to have their privacy. No random person on the street needs to know the activities going on in the compound.
Dennis Isong helps individuals invest right in Real estate. For questions on this article or enquiring about Real estate. Email: Dennis@Landproperty.ng or Whatsapp/Call +2348164741041