WHO IS AFRAID OF GODWIN EMEFIELE?
WHO IS AFRAID OF GODWIN EMEFIELE?
HE'S NOT EVEN SNEEZING AND J
kTHEY ARE CATCHING THE COLD! J
STATEMENT BY FRIENDS
OF GOVERNOR EMEFIELE
In the past few weeks, there have been media reports on the purported interest of the Governor, Central Bank of Nigeria (CBN), Mr. Godwin Emefiele, in the 2023 presidential race, leading to stampede by interested parties and vested interests who are resorting to all sorts of blackmail, sponsored articles and choreographed comments on socialmedia targeted at tainting Godwin Emefiele's image, impugning his character and legacy.
Clearly, the negative attacks are being sponsored by those who see Emefiele as a major threat to their political ambition. Truth is Godwin Emefiele has not confirmed to anyone he is running for President even as he is constitutionally qualified to do so; he has been under pressure in the past few weeks as different groups have been putting up unsolicited campaign for his candidacy. Only yesterday, as the speculation became widespread, a group of his friends under the aegis of FRIENDS OF GODWIN EMEFIELE met with him to clarify his position.
Here is what he told us –
That he remains focused on his job and will continue supporting the Muhammadu Buhari-led federal government's economic recovery drive;
That in his career trajectory, right from his days as a young banker, he never asked, nor lobbied for a job- he was invited by the Board of Directors to be the Chief Executive Officer/Group Managing Director of ZenithBank as he was an integral part of the team, Led by founder Jim Ovia, that transformed Zenith Bank from a start-up to one of Africa's largest banks with subsidiaries in Ghana, Sierra Leone, Gambia, South Africa, Dubai, China and the United Kingdom;
In 2014, President Goodluck Jonathan tapped him to be the CBN Governor, a job he didn't lobby for and in which his name was not among those being considered at that time. He was not even from the geo-political zone that most people thought the job would go to as the president then was from same geopolitical zone with him;
Today he remains humbled by President Muhammadu Buhari's decision to grant him an unprecedented second term as CBN Governor- again without lobbying. Thus he will continue to remain loyal to him and the Federal Republic of Nigeria.
Emefiele told us that he believes it's the prerogative of President Muhammadu Buhari to plan his succession in line with global best practices for good governance for the continuing peace and progress of the federal republic of Nigeria, as such he will play his part to stabilise the economy for an orderly transition.
And given that it's God that anoints leaders, he will leave his faith firmly in the hands of God.
With these fundamental questions settled, it is imperative to address some of the lies and utter falsehood being pedaled by blackmailers and political jobbers. Who Godwin Emefiele as a threat to their ambition.
FROM BEGINNING AS CBN GOVERNOR
Indeed, when Emefiele assumed the position of the CBN Governor in June 2014, his task was huge, the challenges seemingly insurmountable. Today despite huge headwinds he has calmed the waters and put Nigeria back on the path of growth.
SHARP FALL IN CRUDE OIL PRICE
As you will recall there was a sharp fall in crude oil prices from 2015, which led to significant revenue shortfalls in Nigeria where crude oil represents about 95 per cent of Nigeria's export revenue. This created major shock for the Nigerian economy, leading to a 13-month recession in 2016. In comparison to the previous years before Emefiele became the CBN governor, the average price of crude oil from 2010 to 2014 was over $100/barrel and this fell to some $30 / barrel with high production costs of some $25/barrel. Despite these challenges Emefiele's monetary policies supported the Buhari administration and all 36 State governments, ensuring salaries were paid and much more was done, with much less, in infrastructure, steering Nigeria away from much worse outcomes while many oil producers like Kuwait, Russia, Angola and Brunei had longer lasting recessions between of 20 – 60 months.
COVID-19 INDUCED GLOBAL RECESSION
Critics must also understand that the second recession the country entered into in 2020 was as a result of the COVID-19 pandemic. Then, the global economy (Nigeria inclusive) was plunged into recession because of the pandemic which was unprecedented. It led to declines in economic activities and lockdown across the world Countries like the USA had GBP falling in 2020 by MINUS 31% in Q2, UK by MINUS 19.4% in Q2, EU by MINUS 14.1% in Q2 and Nigeria , with deft response of the CBN had MINUS 6.1% in Q2. As we all know the CBN supported fiscal authorities in the following areas.
N100 billion health sector credit facility for operators in the sector. Today, Nigeria boasts of two world-class cancer centres in Lagos and medical tourism has reduced.
A one-year extension of a moratorium on principal repayments for CBN intervention facilities;
The reduction of the interest rate on intervention loans from 9 percent to 5 percent;
Strengthening of the Loan to Deposit ratio policy (i.e. stepped up enforcement of directive to extend more credit to the private sector);
Creation of N400 billion target credit facility for affected households and small and medium enterprises; •Granting regulatory forbearance to banks to restructure terms of facilities in affected sectors;
Improving FX supply to the CBN by directing oil companies and oil servicing companies to sell FX to the CBN rather than the Nigerian National Petroleum Corporation;
Additional NGN100 billion intervention fund in healthcare loans to pharmaceutical companies and healthcare practitioners intending to expand/build capacity;
Identification of few key local pharmaceutical companies that will be granted funding facilities to support the procurement of raw materials and equipment required to boost local drug production.
N1 trillion in loans to boost local manufacturing and production across critical sectors;
DEVELOPMENTAL-ORIENTEDCENTRAL BANKER
But despite the challenges, the CBN under Emefiele has in the last seven years maintained a developmental- oriented approach in supporting the federal government to address challenges across various sectors of the economy and has initiated far-reaching reforms.
RICE PYRAMID
One issue the critics have continued to raise is the issue of the rice pyramid which was recently unveiled in Abuja. But these arm chair critics have failed to understand that through the Anchor Borrowers7 Programme (ABP), an initiative that was introduced by the Emefiele-led CBN, the lives of a lot of rural farmers have been transformed. The rice pyramid which had taken place previously in Minna, Kebbi, Gombe, Ekiti and Abuja, showed how Emefiele has used agriculture to support the federal governments wars on insecurity. The rice pyramids were build bag by bag in all the states the programme had been launched since December 2020, when it was first launched in Minna, Niger State. The programme held last month to unveil the world's largest rice pyramid in Abuja was also an initiative of the Rice Farmers Association of Nigeria (RIFAN).
ANCHOR BORROWERS7 PROGRAMME
The ABP has been described as a major agricultural breakthrough and a source of pride to the country, as farmers, especially rice farmers, have continued to count gains under the scheme. The programme has increased banks7 finance to the agricultural sector and enhanced capacity utilisation of agricultural firms. From an average yield of 1.8 metric tonnes per hectare in the pre-ABP era, the initiative has increased the country's average yield per hectare for rice paddy and maize to about five metric tonnes per hectare.
REDUCTION IN IMPORT BILL
Additionally, there has been a significant reduction in the country's rice import bill, from a monstrous $1.05 billion prior to November 2015, to the current figure of $18.50 million, annually.
TAMING COVID-19
The disruption caused by the COVID-19, which also contributed to the significant drop in the price of crude oil exposed the economy's weak underbelly. In Nigeria, the Emefiele-led CBN acted swiftly, almost when the first case broke out in the country, by unveiling a raft of policy initiatives aimed at reducing the adverse impacts of the COVID-19 pandemic on the economy.
CACOVID
Emefiele also spearheaded the creation of the Coalition Against COVID-19 (CACOVID), an initiative that brought all the private sector business leaders under an umbrella in the fight against the spread of the pandemic. This was why in its latest Article IV Consultation released in February 2022, the International Monetary Fund praised Nigeria's effort in fighting the spread of the virus.
OTHERS
There are many other measures announced by the CBN Governor which will be detailed in due course like the support to Technology, Digital innovation, the Creative Industries and the 15 Trillion Infrastructure corporation recently launched.
Apparently, those behind the sponsored negative reports are afraid of Emefiele's towering personality and service to Nigeria. But they must understand that he cannot be stampeded any way. He is focused on delivering the mandate of the Central Bank; he is rebuilding The economy of the country through import substitution policies and using agriculture to create a new rural middle class from ground up. . Those who continue to criticise the rice pyramid are too ashamed of giving glory to whom it is due. Emefiele is focused on his unfinished job and should not be distracted.
Signed
Friends of Godwin Emefiele
Naira devaluation's fake news, says CBN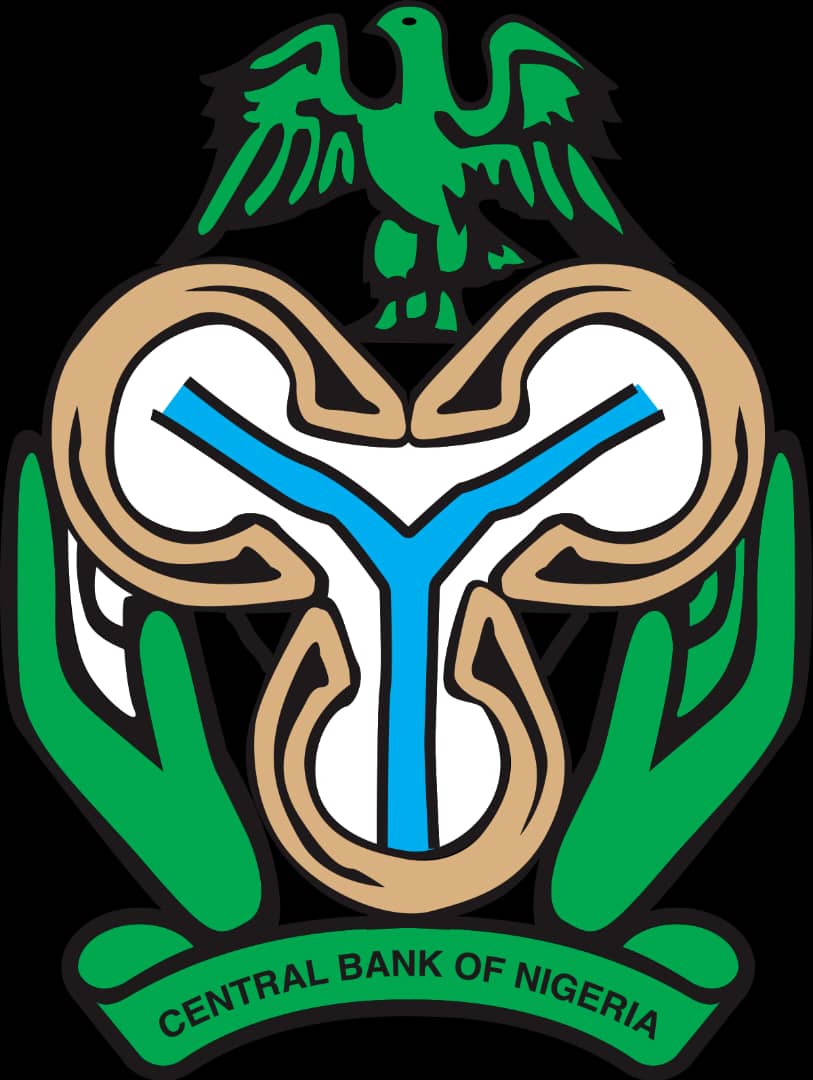 Naira devaluation's fake news, says CBN
The Central Bank of Nigeria (CBN) has debunked a report by a national daily that it has devalued the naira to N631 per dollar at the Importers and Exporters' (I&E) window.
A top official of the apex bank, who told this medium that the report is completely false , warned that such reports could have serious adverse consequences for the economy.
According to the top official, the CBN has not changed its strategy of allowing a gradual convergence of the parallel and official market exchange rates.
"The report is not true. The CBN has not devalued the naira. The exchange rate of the naira on the FMDQ website as at yesterday was N464.67 per dollar. The authors of the report may have their own agenda, but the CBN's plan is that the best approach is to allow for a gradual convergence of all the rates."
ZENITH BANK MAINTAINS POSITION AS 'BEST CORPORATE GOVERNANCE FINANCIAL SERVICES' IN AFRICA FOR THE FOURTH CONSECUTIVE TIME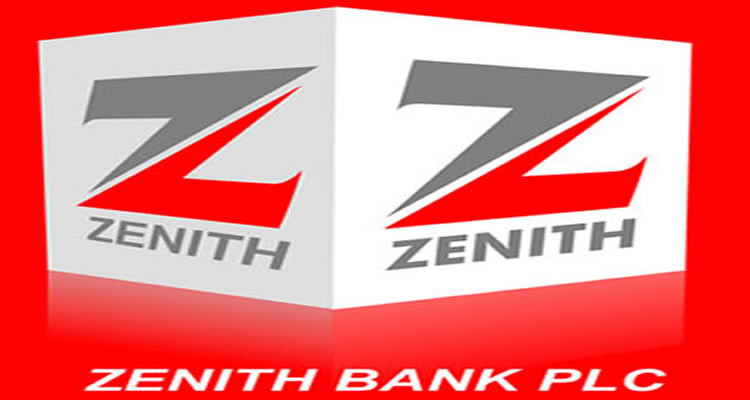 ZENITH BANK MAINTAINS POSITION AS 'BEST CORPORATE GOVERNANCE FINANCIAL SERVICES' IN AFRICA FOR THE FOURTH CONSECUTIVE TIME
For the fourth consecutive year, Zenith Bank Plc has been named as the Best Corporate Governance 'Financial Services' Africa 2023 by the Ethical Boardroom. The award, which was published in the Spring 2023 edition of The Ethical Boardroom magazine, is in recognition of the bank's adherence to global best practices and institutionalization of corporate governance, setting an industry-wide example of best practices in that field.
Speaking on the recognition, the Group Managing Director/Chief Executive of Zenith Bank Plc, Dr. Ebenezer Onyeagwu, said: "I am extremely pleased that Zenith Bank has been awarded the Ethical Boardroom Corporate Governance Award as a regional governance champion for the fourth year running. No doubt, the bank's board has pioneered the exemplary governance culture for which we are now renowned. Indeed, this recognition reflects our steadfast commitment, discipline and high ethos in the conduct of our business and dedication to the principles of good corporate governance. This award will motivate us to strengthen this culture internally and advocate for good governance at every forum".
He dedicated the award to the Founder and Group Chairman, Jim Ovia, CFR, for providing the template for an enduring and very successful institution; the Board for their vision and outstanding leadership; the staff for their dedication and commitment; and the bank's customers for their unwavering loyalty to the brand.
Ethical Boardroom is a trailblazing and leading international magazine that delivers in-depth coverage and critically-astute analysis of global corporate governance issues to help boards stay ahead of the governance curve.
Zenith Bank has been generally adjudged a Corporate Governance compliant bank by the Nigerian Exchange (NGX) hence its listing on the Premium Board of the Exchange. The bank continues to sustain this reputation and reappraise its processes to ensure that its business conforms to the highest global standards at all times.
The bank's track record of excellent performances has continued to earn it numerous awards including being recognised as the Number One Bank in Nigeria by Tier-1 Capital, for the 13th consecutive year, in the 2022 Top 1000 World Banks Ranking published by The Banker Magazine; Bank of the Year (Nigeria) in The Banker's Bank of the Year Awards 2020 and 2022; Best Bank in Nigeria, for three consecutive years from 2020 to 2022, in the Global Finance World's Best Banks Awards; Best Commercial Bank, Nigeria 2021 and 2022 in the World Finance Banking Awards; Best Corporate Governance Bank, Nigeria in the World Finance Corporate Governance Awards 2022; Best Commercial Bank, Nigeria and Best Innovation In Retail Banking, Nigeria in the International Banker 2022 Banking Awards. Also, the bank emerged as the Most Valuable Banking Brand in Nigeria in the Banker Magazine Top 500 Banking Brands 2020 and 2021, and Retail Bank of the year, for three consecutive years from 2020 to 2022, at the BusinessDay Banks and Other Financial Institutions (BAFI) Awards. Similarly, Zenith Bank was named as Bank of the Decade (People's Choice) at the ThisDay Awards 2020, Bank of the Year 2021 by Champion Newspaper, Bank of the Year 2022 by New Telegraph Newspaper, and Most Responsible Organisation in Africa 2021 by SERAS Awards.
UBA Revitalises Alumni Network, Ex-staff to Enjoy Debt Restructuring, Product Offerings, Airport Protocol, Other Benefits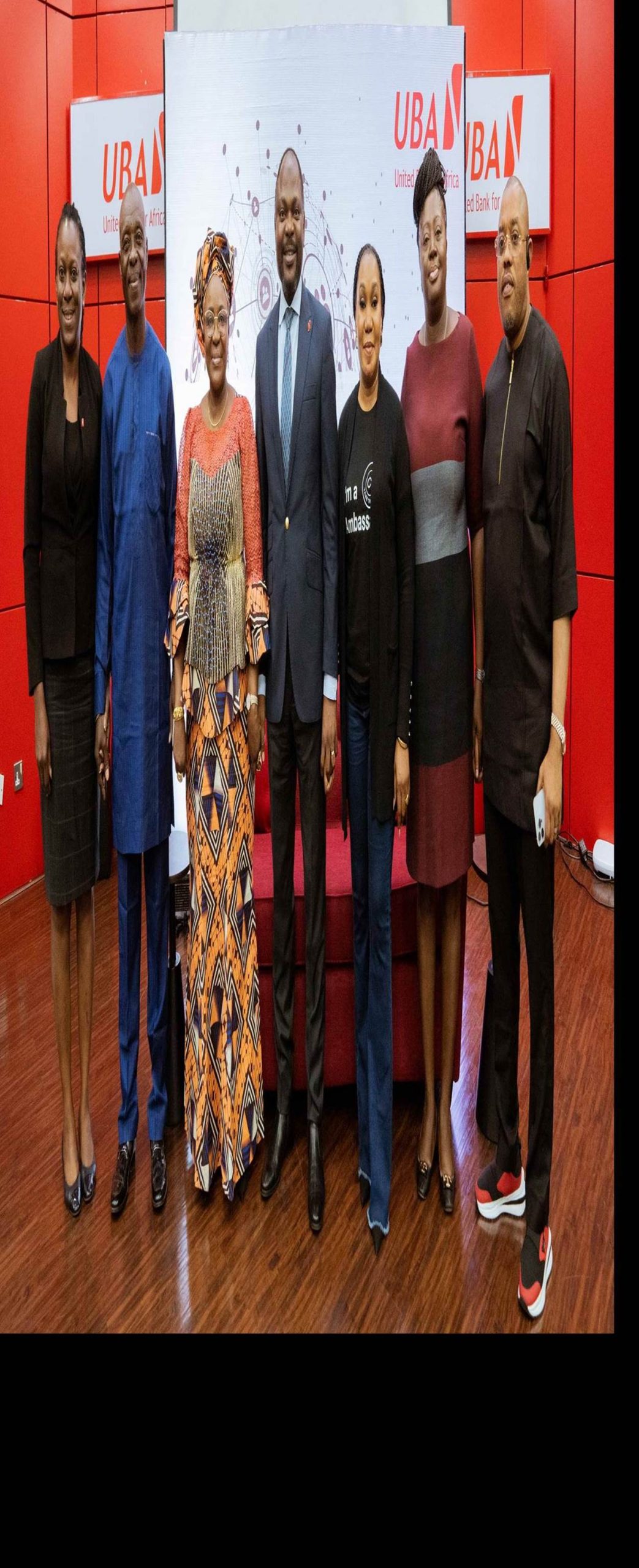 UBA Revitalises Alumni Network, Ex-staff to Enjoy Debt Restructuring, Product Offerings, Airport Protocol, Other Benefits
Africa's Global Bank, United Bank for Africa (UBA) Plc, has relaunched the UBA Alumni Network Program, aimed at fostering stronger connections and providing exclusive benefits to its esteemed former employees.
Improving upon the services it promised when it was first launched two years ago, the revamped UBA Alumni Network will now offer a wide array of advantages designed to empower and engage ex-staff members throughout their journeys.
UBA's Group Managing Director, Oliver Alawuba, who welcomed the Ex-staff during the UBA Alumni relaunch in UBA House on Friday, expressed the bank's commitment to reposition the alumni to do more to ensure that ex-staff remain comfortable ambassadors of the brand.
He said, "I understand that this very key network was launched in 2021, and we have come here today to assure all the members of our alumni that UBA, which is over 75 years old, will continue to play the role of becoming a beacon of hope to our Ex-staff.
Continuing Alawuba said, "As a bank that is interested in the welfare of both staff and ex-staff, we are going to roll-out products that are specifically tailored to suit the needs of all our alumni."
At the event, which saw a lot of former staff attended both physically and virtually, UBA's Deputy Managing Director, Muyiwa Akinyemi, noted that the bank is where it is today because of the sacrifices made by its ex-staff several years ago, as he added that this is the driving force behind the bank's desire to support them.
"Today, we are here, but tomorrow, we might be somewhere else, and it is therefore essential for us to bond with our former employees who we recognise as ambassadors that have contributed to the bank's legacy in various sectors over the years," Akinyemi stated.
He explained that with 35 million customers and over 25,000 staff, the bank remains committed to fostering a vibrant alumni community, adding that "We will continue to rely on this all important network to help us to know how to serve you better, in the four continents and 24 countries that UBA currently operates in."
UBA staff, Wale Esan and Nnenna Chikezie, were on ground at the event to reel off some of the new offerings and benefits to be enjoyed by members of the UBA alumni, which include: Debt restructuring and moratorium for staff who left while still servicing loans; top-up loans, CoT concessions, access to senior citizens loans; fast tracking of banking services.
Other benefits are assisted airport protocol services for international travels including check-in and departure services; end to end VIP travelling services for ex-staff. The bank will also assist any staff who has challenges with the airport authorities for quick and easy resolution.
The Chairperson of the UBA Alumni Network, Mosunmola Yusuf, who was a former staff with the Employee Experience unit, explained that UBA aims to harness the wealth of knowledge and experience of its former employees, creating a powerful network that extends far beyond the continent.
"We see this as an innovative effort to build a strong bond of human community; because we believe human connectivity is necessary to promote cordial living and will assist to achieve the individual and collective goals that we plan to attain," she stated.
UBA alumni were encouraged to send their enquiries to the email: UBAAlumnicare@ubagroup.com for quick resolution.
United Bank for Africa is one of the largest employers in the financial sector on the African continent, with 25,000 employees' group wide and serving over 35 million customers globally.
Operating in 20 African countries and in the United Kingdom, the United States of America, France and the United Arab Emirates, UBA provides retail, commercial and institutional banking services, leading financial inclusion and implementing cutting edge technology.