WHY NIGERIANS IN DIASPORA SHOULD STOP NURSING THE FEAR OF BUYING A PROPERTY BACK IN NIGERIA By Dennis Isong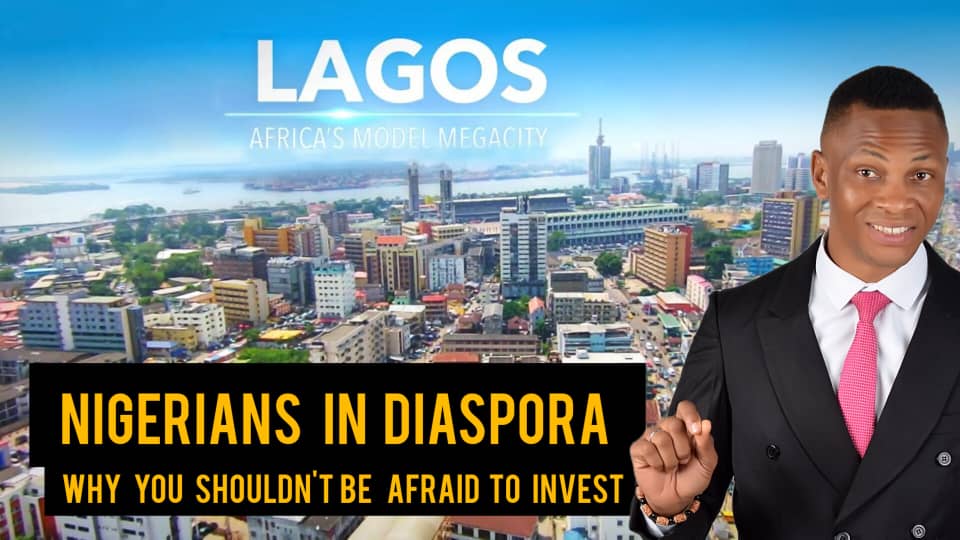 WHY NIGERIANS IN DIASPORA SHOULD STOP NURSING THE FEAR OF BUYING A PROPERTY BACK IN NIGERIA By Dennis Isong
If there's anything that scares Nigerians in diaspora more, it is buying properties back home in Nigeria. Why? Many Nigerians in diaspora have a lot to say about their awful experiences dealing with people when it comes to buying properties.
Some have made an unflinching decision never to attempt buying properties here anymore.
Can anyone blame them? No! It's depressing having worked so hard in a foreign land just to make ends meet and go back home full-handed but falling into the hands of humans who feel Nigerians in diaspora have more money to waste.
However, despite these issues of property scams Nigerians in diaspora have gone through, there are quite several Nigerians in  diaspora buying and investing in properties without any issue.
When you go to places like Lekki, Ibeju-Lekki, VGC, etc, you would find a whole lot of properties with the owner not available because he/she is abroad.
What changed? Let's see…
In Nigeria today, the real estate market and Investment companies have changed drastically. If you are still doing individual property purchases, then, you don't like yourself.
Take your phone and browse through how Nigeria is taking charge of the real estate sector and you will see that old things have passed away, we are in the new age where buying and selling of properties have become safer and easy for all and sundry, most especially, Nigerians in diaspora because they are not available physically.
If you live abroad and you want to buy a property, all you need to do is to contact a property company to help you run through it. And that property company will handle it for you in such a way that your absence doesn't create a vacuum.
But, please note, don't go for just any random company. Whatever has an advantage, also has its disadvantages. Be patient, ask questions, and do a thorough investigation before putting your money in any property investment company.
And if you get a genuine real estate company, you can rest assured that the company will make you forget any struggles you must have had in the past concerning property Investment in Nigeria.
Also, about documentation, the real estate sector has made life easy. You don't have to be available to do this. All can be done here and if there's the need for a signature, we get it across, thanks to the digital world we are now.
When you buy a property now, especially, land, you don't have to develop palpitations over it as long as it is bought through a registered investment company.
Unlike buying from an individual which you can't leave unattended to because it could be taken over by another. You don't have to be scared of that. Your land is safe and secure till you are ready to develop it.
So, dear Nigerians in diaspora, buying properties back home is not what it used to be. Everything has changed. Please do away with the mentality that Nigeria is not a safe place to buy properties and everyone is a scam.
Nigeria has gone through a new world order in the property sector. Nigerians in diaspora will sing a new song.
Dennis Isong Helps Nigerians In Diaspora To Get Property In Lagos Easily. Download this GIFT "Real Estate Guide 101".CLICK THE LINK BELOW TO  DOWNLOAD  FOR FREE  https://landproperty.ng/free
Primate Ayodele Begins 17 Days Of Appreciation & Philanthropic Impacts, Visits Sick People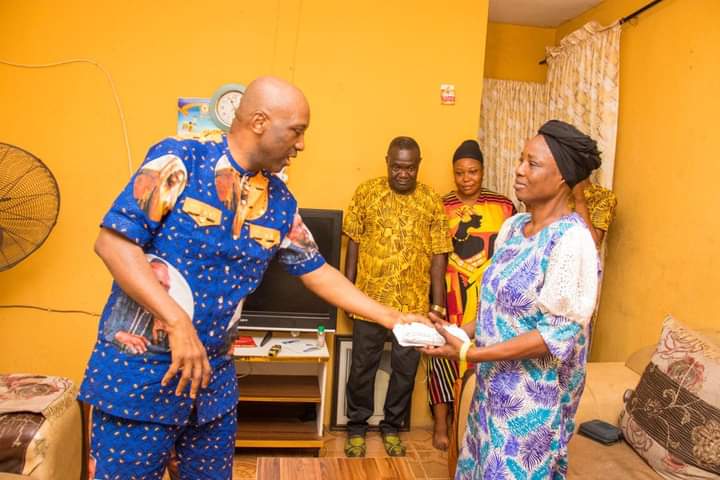 Primate Ayodele Begins 17 Days Of Appreciation & Philanthropic Impacts, Visits Sick People
The Leader Of INRI Evangelical Spiritual Church, Primate Elijah Ayodele has kicked-off a 17-day appreciation and philanthropic impact on Sunday, 29th Of January till Tuesday, 14th Of February, 2023.
Many of his church members had a first-hand experience of the prophet's philanthropic impact yesterday, Sunday, which marked the beginning of the programme. A good number of youths in the church choir were empowered, surgery fee was paid for 25 people, accommodation fee was paid for 20 people and every member of the congregation were given food items.
Today, Monday, which is the second day, Primate Ayodele visited old and sick people in Lagos communities with money, food items, clothing materials, and many more. He also prayed with them and settled some of their needs.
The old people couldn't hold their joy as they passionately hugged the prophet and showered prayers on him for his rare philanthropic act. The very jovial prophet was also seen cracking jokes and playing with some of them just to lighten up their moods.
Till February 14, Primate Ayodele will be visiting several places, institutions, organizations to show gratitude and impact people with cash gifts, prayers, words of encouragement, food items, to mention but a few.
This is not the first time Primate Ayodele will be engaging in such philanthropic acts; every 14th of February is a day dedicated for his annual thanksgiving and it has been his culture to engage in massive philanthropic acts on days preceding the D-day.
Every February 14 for Primate Ayodele is always the mother of all empowerment. In recent years, the man of God has given out cars, tricycles, thousands of GCE/JAMB forms, scholarships, accommodation fees, school fees, sewing machines, beds, food items, among a host of many others.
MFM WINS RARE VICTORY OVER THE UK CHARITY COMMISSION AS TRIBUNAL QUASHES ITS ORDER CONSTITUTING THE INTERIM MANAGER AS SOLE ADMINISTRATOR OF MFM (UK)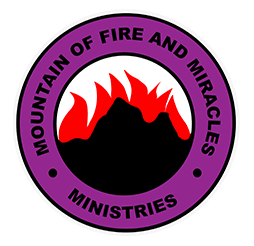 MFM WINS RARE VICTORY OVER THE UK CHARITY COMMISSION AS TRIBUNAL QUASHES ITS ORDER CONSTITUTING THE INTERIM MANAGER AS SOLE ADMINISTRATOR OF MFM (UK)
On 21st September 2021, the Charity Commission notified the trustees of the MFM UK that it had reviewed the Initial Order under which the Interim Manager was appointed to continue the said appointment whilst varying the terms of the Initial Order to permit the Interim Manager to manage the Charity.
to the exclusion of the trustees of the Charity. (The order as so varied is referred to as the "2021 Order").
This 2021 Order, like its predecessor appointing the Interim Manager, provided canon fodder for further unbridled criticism and vicious maligning of MFM and its General Overseer in the social media, championed by Sahara Reporters and one Maureen Badejo, a British based Vlogger.
On 28th September 2021, the trustees of the Charity submitted an appeal against the
decision of the Charity Commission to issue the 2021 Order. The trustees of the
Charity set out the grounds of their appeal under three headings: –
– the actions of the Respondent and his agents were generally unlawful
– the operations and actions of the Interim Manager/Respondent were
procedurally unfair; and
– the decisions of the Interim Manager/Respondent were generally irrational.
The notice of appeal submitted by the trustees of the Charity (referred to as the
"Appellant" in the decision) set out in some detail the grounds on which this appeal was being brought. The Appellant stated that the outcomes that the trustees were
seeking from the appeal were as follows: Firstly, that the 2021 Order should be set aside.
Ruling on the appeal, the 3-member Tribunal unanimously quashed those parts of the 2021 Order, including the Schedule, that appointed the Interim Manager to the exclusion of the Trustees.
The Tribunal directed the Charity Commission to permit the trustees of the MFM (UK) to remain in office with such powers and responsibilities as are necessary or useful to enable them to work with the Interim Manager in amending the constitution of the Charity and in implementing and
operating effective systems and controls across the whole of the Charity.
By this decision, the Tribunal effectively stripped the Interim Manager of the powers of a sole administrator of the charity to the exclusion of its
trustees and is therefore tantamount to a return to the  status quo, where the Interim Manager continues to work hand in glove with the trustees.
The hearing lasted two days. 29/09/2022 and 03/11/2022.
As at the time of going to press, the Solicitor acting for MFM, Mr Tayo Arowojolu of  Freeman Solicitors in London could not be reached for comments.
Gateway City Project: Otegbeye Lied to Imams – OGSG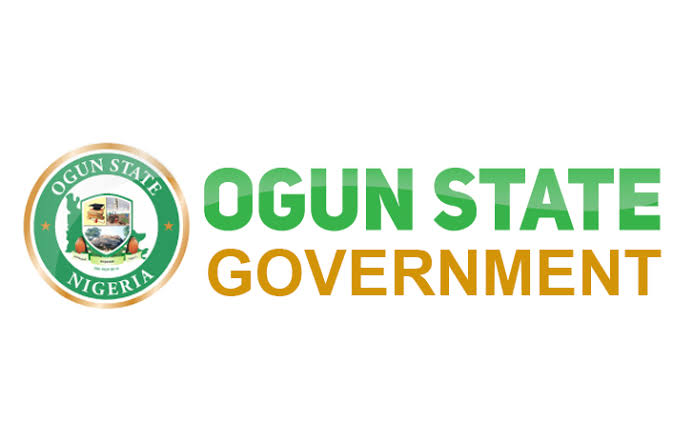 Gateway City Project: Otegbeye Lied to Imams – OGSG
Sahara Weekly Reports That The Ogun State Government has advised the people to be wary of political opportunists who take delight in lying to get sympathy and votes.
This call was made following the claim by the Governoship candidate of the African Democratic Congress (ADC) in the March 11 election, Biyi Otegbeye, that the Government spent N7bn on the Gateway City Gate Project at the Sagamu Interchange, whereas the cost was less than 5 percent of his claim.
A statement issued in Abeokuta on Friday by the Chief Press Secretary to Governor Dapo Abiodun, Mr Kunle Somorin described Otegbeye's assertion as "monumental falsehood".
According to him, "Otegbeye does not have an idea of how Government runs  hence dishes out lies that catches his fancy to whip up sentiments against the people's governor, including this manner of unpardonable lie".
The statement reads:
"The attention of the Ogun State Government has been drawn to a video clip of the governorship candidate of the African Democratic Congress, ADC, one Biyi Otegbeye, purporting that the Gateway City Gate Monument at the Sagamu Interchange was erected at a whooping N7bn.
"While we do not intend to join issues with Mr Otegbeye and his likes over barefaced falsehood and puerile attempt to sell his candidacy to the good people of Ogun State, it is pertinent to state that his claim is not only pure falsehood, but also absolute fallacy, complete calumny and a figment of his warped imagination.
"Having failed to clinch the APC gubernatorial ticket, Otegbeye has been wandering round parties, shopping for cheap and less known parties' ticket, trying to get on the ballot through the back door – fair or foul.
"His attempt to hoodwink the public through his appearance before the revered League of Imams and Alfas. spewing falsehood around the City Gate  Monument shows the kind of mindset he has if he were to be Governor of the State
"The fact of the matter is that the iconic Gateway City Gate Monument that has received rave reviews and endorsements by a wide segment of the public, including the Presidency costs less than 5 percent of his imagined cost. Mr. Otegbeye must probably have thought or believed that a project of such magnitude could not have cost less than N7bn. He probably would have spent this or more if he or any of his kind were to be in charge of the people's Commonwealth in Ogun State.
"The custodian of this Commonwealth today – Prince Dapo Abiodun – is a proven prudent manager of men and resources, whose track records in the private sector justifiably earned him the people's trust and mandate, which he equally brought to bear on public service and governance in the last 44months!
"He has deployed people's resources to build more than 400km of roads, rehabilitated over 1000 public schools, built 1,500 affordable housing units, revamped the health sector, created thousands of jobs in ICT and agriculture, digitised the state economy  and turned Ogun State to investors' first destination of choice and the Industrial Capital of the country.
"We are confident that Ogun State people are too sophisticated for this kind of infantile politics of Mr Biyi Otegeye and other mudslingers and fake godfathers
"We would not be deterred from delivering the dividend of democracy by the antics of people like Biyi Otegbeye. While calling our people to ignore him, it is in his enlightened self-interest to seek knowledge in order to address his ignorance and apologise to the people of Ogun State,  especially the League of Imams and Alfas for his lies. The people deserve to know how Mr Otegbeye arrived at this bizarre figure. Of course, it was simply concocted!
"Otegbeye, probably out of ignorance thought the Gateway City a fancy flight. No. It is a more fundamental symbolic depiction of our diversity and strength.
"The Gateway City Gate Project is not just a Park or beautification project, it is a welcome sign to visitors, investors and everyone that something new is happening in Ogun State.
"It is our welcoming brand to the entrance of the State Capital and centre point of our State and an ICON depicting the joining of hands for Building the future Together in our State. It is a symbol of our unity and a unifying structure that binds our people together"