WHY REAL ESTATE IS PROFITABLE IN LAGOS STATE BY DENNIS ISONG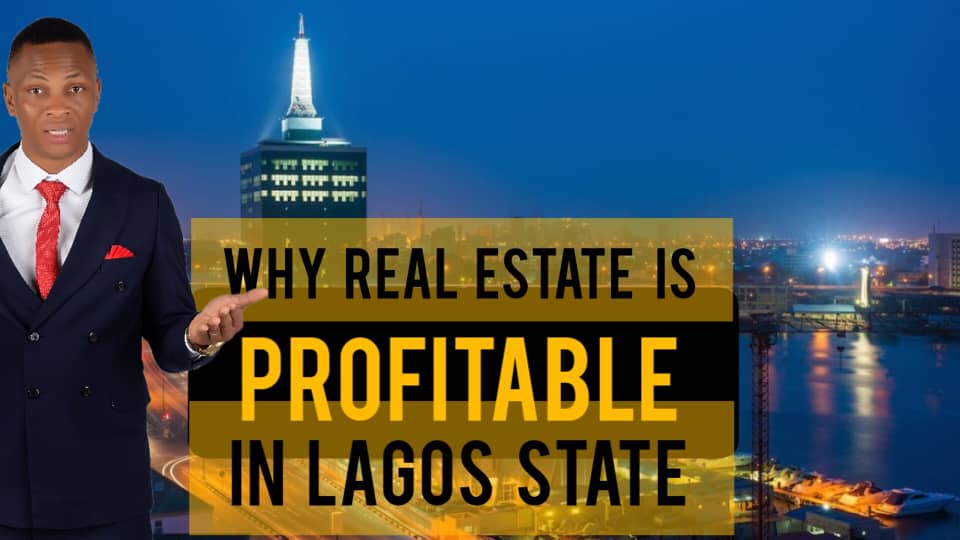 WHY REAL ESTATE IS PROFITABLE IN LAGOS STATE BY DENNIS ISONG
There was a young man named Tunde who was born and raised in Lagos, Nigeria. However, as he got older, he decided to move abroad in pursuit of better opportunities.
He settled in the United States and began building a successful career in finance. Despite his success, Tunde couldn't shake off the feeling of homesickness. He often thought about his family and friends back in Lagos, and the beautiful city that he had left behind.
Years passed, and Tunde had all but given up on ever returning to Nigeria. However, one day, he received a call from his sister back in Lagos.
She told him about the booming real estate market in the city and how property prices were skyrocketing. Tunde was intrigued and began researching the market.
He discovered that there was indeed a huge demand for properties in Lagos, and that the returns on investment were quite high.
After much consideration, Tunde decided to invest in a couple of properties back in Lagos.
He partnered with a reputable local real estate company, and soon enough, he had a few properties under his belt. To his surprise, the returns on his investment were even higher than he had initially thought.
Tunde was thrilled with the success of his investments, and he couldn't believe that he had almost missed out on such a great opportunity.
Feeling financially secure and with a sense of fulfillment, Tunde decided to return to Lagos.
He was greeted with open arms by his family and friends, and he felt like he was truly home. He decided to give back to the community and started mentoring young entrepreneurs interested in the real estate market.
With his newfound success and sense of belonging, Tunde couldn't be happier. He realized that sometimes, taking a chance and going back to one's roots can lead to great rewards.
Without dragging feet and picking from Tunde's experience, let me highlight why real estate is profitable in Lagos state?
Population growth
Lagos is the most populous city in Nigeria, with a population of over 21 million people. This large population creates a constant demand for housing, making real estate a profitable investment.
Economic growth
Lagos is the commercial capital of Nigeria and one of the fastest-growing economies in Africa.
Economic growth in the city leads to an increase in disposable income, which in turn drives demand for real estate.
Limited supply
The supply of land in Lagos is limited, which drives up property values. The government has also placed restrictions on the development of certain areas, further limiting the supply of land available for real estate development.
Foreign investment
The Nigerian government has been actively promoting foreign investment in the country, and Lagos is a popular destination for foreign investors. This has led to an increase in demand for real estate and driven up property values.
5.Rental income
The high cost of living in Lagos and the limited availability of affordable housing make rental properties a profitable investment.
The demand for rental properties is consistently high, which allows landlords to charge high rents and enjoy steady rental income.
Developing Infrastructure
Lagos is undergoing significant infrastructure development. The government is investing in the construction of new roads, bridges, and public transportation systems.
This infrastructure development is making it easier for people to move around the city and access different areas, which is driving the development and growth of real estate markets in previously underdeveloped areas.
High returns on investment
Real estate in Lagos tends to appreciate in value over time, offering investors high returns on their investment.
This is due in part to the limited supply of land and the high demand for housing, as well as the city's economic growth and infrastructure development.
Diversification
Investing in real estate in Lagos can diversify an investment portfolio, as it offers a different type of investment opportunity than traditional stocks or bonds.
Diversifying one's investments can help mitigate risk and potentially provide higher returns over time.
Buying a property in Lagos is a venture you can never regret. In Nigeria, there's a huge market that favors everyone in real estate already. Why don't you start taking some steps toward it?
Dennis Isong is a TOP REALTOR IN LAGOS.He Helps Nigerians in Diaspora to Own Property In Lagos Nigeria STRESS-FREE. For Questions WhatsApp/Call 2348164741041
300L Student Dies After Receiving Strange Phone Call
300L Student Dies After Receiving Strange Phone Call
Sadly, A young girl identified as Odufu Regina Ohutu tragically died after allegedly receiving a
phone call
from an unknown caller.
It was gathered that the deceased was a 300 level Mass communication student of Benue state University.
According to sources, Regina died shortly after she received a WhatsApp video call from a caller whose identity has yet to be disclosed.
A source stated that Regina was healthy until she received the WhatsApp video call. He said she started screaming ceaselessly until she died without giving a clue what was happening to her.
As at the time of this report, there is no official statement from the authorities or the family of the deceased.
Two Nigerians in Diaspora mobilise Pelican Valley to full construction on Pelican Brief Estate,Kobape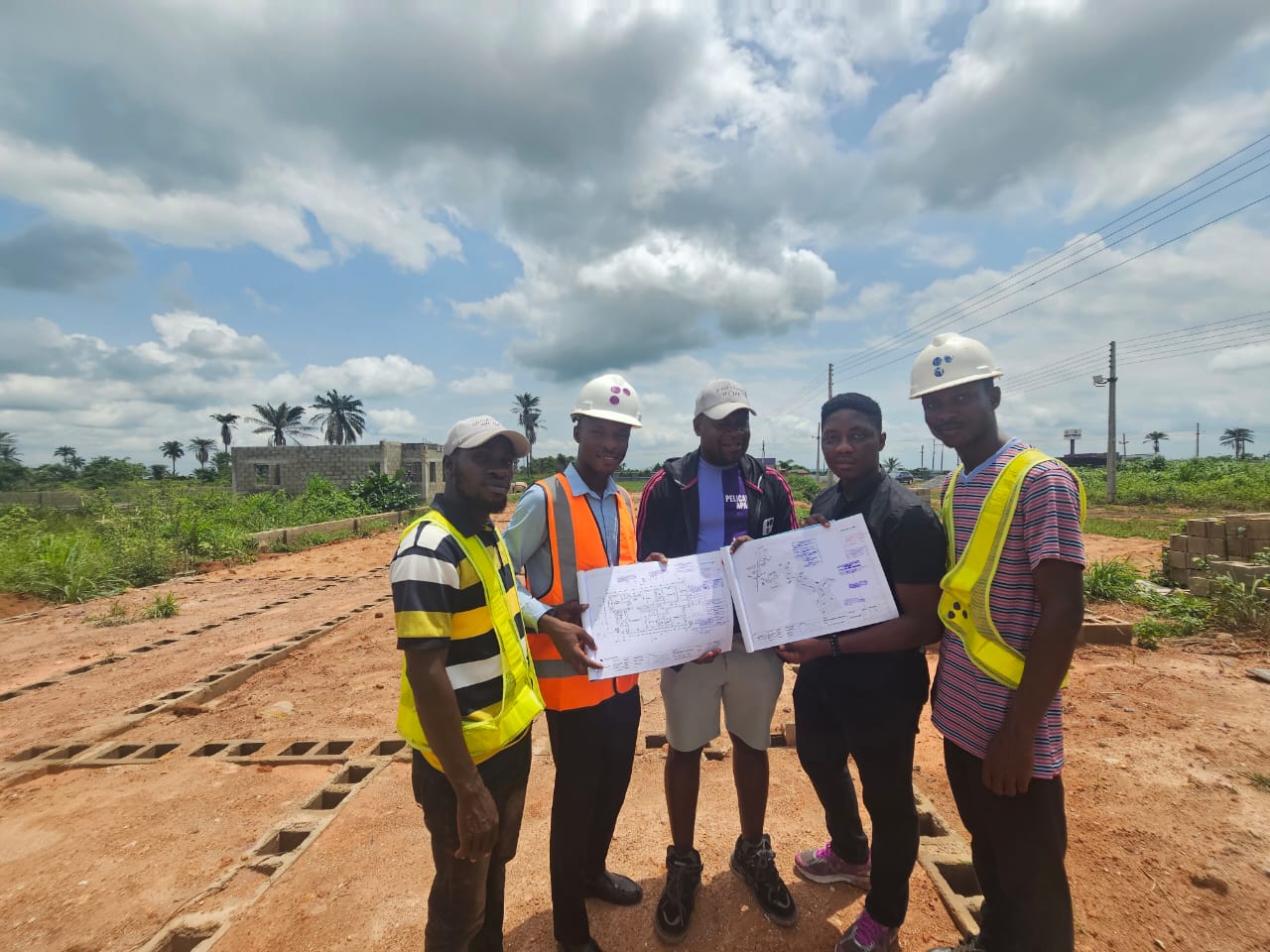 Two Nigerians in Diaspora mobilise Pelican Valley to full construction on Pelican Brief Estate,Kobape
Two Nigerians in Diaspora,Chief Olawale Olaleye and Mrs Najiyat have mobilized the construction team of Pelican Valley Estate, Kobape , Ogun State to commence immediate building constructions on their respective sites.
The Chief Executive Officer, Pelican Valley Nigeria Limited, Dr. Babatunde Adeyemo, who made this known to the media after an on the spot assessment of developments on the Pelican Brief Estate and the Pelican"s Ecostay Smart apartments which shared an immediate boundary in Kobape, quickly seized the medium to pass a vote of confidence on his new management team, in his words, the CEO said
" I must congratulate and commend my new site management team for this wonderful work, the sites are extremely clean, developments are apt and rapid and these team never gave me any reasons to visit the site in the last two months as I recieve daily video ,pictures and account updates on our site management platform, unlike our past handlers, now they are introducing new innovation, whereby we will be using a total station and GPS instruments for foundation setting out,unlike the manual ones used by our past handlers.
While publicly Displaying the government approvals of the two proposed developments, the CEO further urged all potential developers in the estate not to patronise quaks who will use forged and fake documents to seek building approvals for them, nothing that their projects might be at the receiving end. Dr.Adeyemo also further appeal to his clients also to make use of qualified and verifiable COREL certified engineers for their projects, to avert inevitable hazards and financial losses that will occur when unprofessionals are being patronised.
Dr. Adeyemo however congratulates the two clients for choosing the way, he further assured them of the company's unrelenting adherence to proffessionalims, standard and accountability, during and beyond the projects.
Speaking on the Pelican"s Ecostay Apartments projects, the Pelican Valley CEO said the company is expecting to commission the first sets of the fully subscribed apartments to mark the Company's establishment anniversary, come September 11, 2023…in his words
"In this layout, we are going to have a gas station and there is a provision for recreation centres."
"Also , there is a provision for a purposely-built lounge, a restaurant and club."
"The buildings to be constructed here will also be used as let-out apartments for tourists and visitors too, so that our landlords can also get rental incomes. "
"We have also completed arrangements with our web developer to develop an application to enable us to track and pick up our tourists from any part of Nigeria they are coming from."
"On this estate, we are going to use special materials that will be environmental and ecosystem friendly. For example, our concrete blocks are specially made to ensure the best houses are delivered."
"We are already connected to the national grid and already have a four fully armed security guards at the moment, ongoing moulding of interlocking stones for our roads and proposed CCTV surveillance cameras.
"We will construct and sell duplexes, three-bedrooms, two-bedrooms and studio apartments." the CEO said.
– Interlocked Road
– Surveillance Camera
– A minimum of 18 hours of power supply
– Good drainage system
– Estate recreational center
– Fully armed forces
– Smart gate
– Shares border with Pelican Brief Estate
– Less than 2km walk to Pelican Greenish Acres
in his remarks said that the clients have mobilized them and they are to deliver the two projects within two weeks without delay.
He said" Our clients who are not based in Nigeria have mobilized us to start work on their sites. Mr Olaleye and Mrs. We are expected to deliver the two projects within two weeks.
"The construction, we are yet to start is duly approved by Ogun State Government and you can see the documents with me, it is an authentic not forged document. We don't do illegal documents, we have been mobilized and we are about it swing into action, we are already stockpiling materials we are using for the construction of the two clients which are going to do simultaneously, we know that by the grace of God , the construction will come to reality". He concluded
The Director of Operations, Surveyor and Engineer were also present on the sites.
Why NLC Rejected The New Petrol Pump Price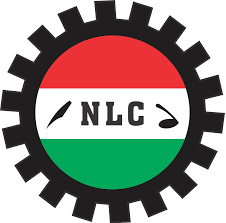 Why NLC Rejected The New Petrol Pump Price
Sadly, the Nigeria Labour Congress (NLC) has rejected the new pump price of petrol fixed by the Nigerian National Petroleum Corporation Limited (NNPCL).
It was reported that the oil firm has directed its outlets nationwide to sell fuel between N480 and N570 per litre.
Garba Deen Muhammad, Chief Corporate Communications Officer, NNPC Ltd, had said the price adjustment was made in line with "market realities".
But NLC President, Comrade Joe Ajaero, who briefed journalists at Labour House, Abuja, on Wednesday, said the congress would not accept that.
He added that the fixing of prices is not what the government could do unilaterally.