Why Seyi Tinubu is not your usual silver spoon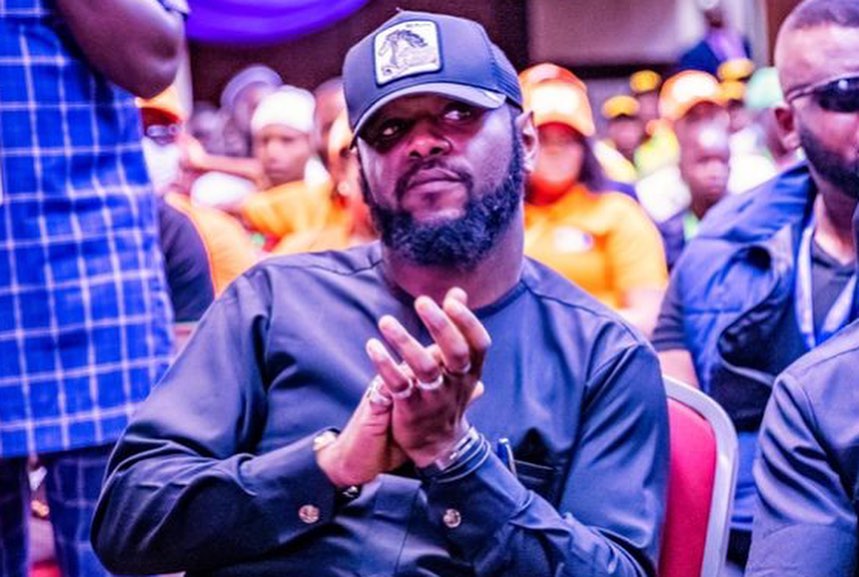 *Why Seyi Tinubu is not your usual silver spoon* By Mohammed Funsho Abdullahi.
I hate praise-singing or flattery because I believe they are traits and habits of sycophants. But every writer is also, by nature, a reporter; we always love to document our experiences, either good or bad. Hence, this piece is about my encounter with
Seyi Tinubu
, son of APC Presidential candidate, Asiwaju
Bola Ahmed Tinubu.
It is about what stood out for me and, of course, my general impression of the young, successful businessman.
Economist and author, Tope Fasua once narrated how Asiwaju Bola Tinubu sought him out after reading some of his commentaries on the article he (Asiwaju) had written about some economic policies. My path to Seyi followed a similar pattern. I had written an article in which I observed that Seyi was doing a good job of upholding his father's legacy of human cultivation which, for me, has been the biggest secret of Asiwaju's humongous political network and powerbase.
I sent a link to the writeup to one of the closest guys around Seyi Tinubu, who also happens to be a personal friend. He obviously shared the article with Seyi and requested him to see me when next he was in Abuja. He granted his request and when, on Tuesday, my friend confirmed that he was in town, he asked me to come with him to the 'Youth House' to meet a man I had always admired for his breathtaking and compelling entrepreneurial success in marketing communications, a sector I also happen to have more than a passing interest.
I am, by nature, an observer rather than a researcher. Most of my writings are personal commentaries on events and people. And having observed how deeply invested Seyi Tinubu had been in his father's campaigns for the country's topmost job, the Presidency, I had initially planned to write about how his active involvement in the electioneering process is changing the almost established narrative of children of politicians not joining political struggles.
With captions such as "Seyi Tinubu inaugurates youth campaign office in Kano," "Seyi Tinubu leads one million man march for Tinubu," "Seyi Tinubu plans youth engagement forum for Tinubu," etc dominating newspaper headlines; then you know that when the story is written about those who make Asiwaju's victory possible, none would arguably deserve more praises and commendation than his own son. Possibly for the first time in our nation's political history, the biological son of a politician is joining the campaign fray, jettisoning  the 'Ajebota' practice of having children of political candidates hide away while others work their hearts out for the victory of their parents.
But beyond what is being reported in the media, what I saw on Tuesday at The Youth House clearly validated the claims Seyi made in some of his interviews, about working hard to be his own man, and how he was determined to create his own legacy and not tie himself to his "father's apron." I now know that those were not just mere talks. On that Tuesday, as I saw Seyi Tinubu working his hearts out, subjecting himself to a most hectic and grueling schedule and enjoying the thrill of the struggles of life which must have made his father into the accomplished political enigma he is today; I concluded that it would be most unfair for anyone to belittle the achievements of this hardworking man simply on account of his surname.
I am sure many of us must be familiar with stories of rich kids who are totally disinterested in their own progress, not to talk of those of others, parents or not. But Seyi is one of the few exceptions, he has shown that he has a large dose of fighting spirit in him, and he is working  hard to take charge of his life, fully secure in the knowledge that he is not responsible for what happened before he was born. He must have resolved not to let the judgements of others, about whether or not his success was a consequence of his family name, get him down.
In one of his recollections of the lessons he learnt from his parents, Seyi once told a reporter: "That's how my dad raised us to be. We were all told from day one: once you are done with school, that's all we can give you." But in truth, Seyi did get more than a good education from his father, the Jagaban. He learnt the secret of loyalty cultivation and the benefit of investing in people.
As every good student of business and management should know, the best investment, one which yields the greatest return, is in people. This is the skill that is hardest to cultivate, but one which represents the greatest source of strength for every powerful individual; and one whose core foundation is the exclusive focus on what matters which, to most people, is their welfare and wellbeing.
It is said that for a leader to earn the loyalty of his followers, he must be able to show that if they (the followers) are ready to die for him, he would at least also be willing to faint for them. A leader focuses not so much on what matters to him as a person, but rather on what matters to those who follows him. By showing concern about the wellbeing of his followers, a leader is able to cultivate loyalty and dedication. This is one secret Seyi Tinubu has mastered.
I visited him the same day he arrived Abuja, so the crowd of people I saw was quite expected. There were quite a number of groups waiting to see him, aside those with individual appointments. The Youth House witnessed a beehive of activities on the day in question, and Seyi was obviously looking very tired and overworked. When it was my turn to see him, he first explained why the meeting would have to be brief, almost apologizing that he was filling sick. But in spite of the 'crazy' schedule he had ran for the day and the telling effect it was having on his physical appearance; Seyi still remember to ask me, after we were done talking, whether "everything was fine with me." I couldn't believe someone that stressed out, and who still had a lot of people waiting to see him, would care to know how someone was faring at that busy moment. I was impressed!
I left The Youth House with the impression that Seyi is, indeed, an unusual silver spoon kid. While most rich kids are brash and arrogant, Seyi is courteous, polite and friendly. He also has one of the strongest work ethics I have seen in any young man of my generation. No doubt, beyond his success as a politician, I believe Jagaban has done a wonderful job in the home front as well, raising a man like Seyi who treats every man with dignity while living a life of inspiration and meaning.
2023: Babatope Speaks On Tinubu, Adeleke and G-5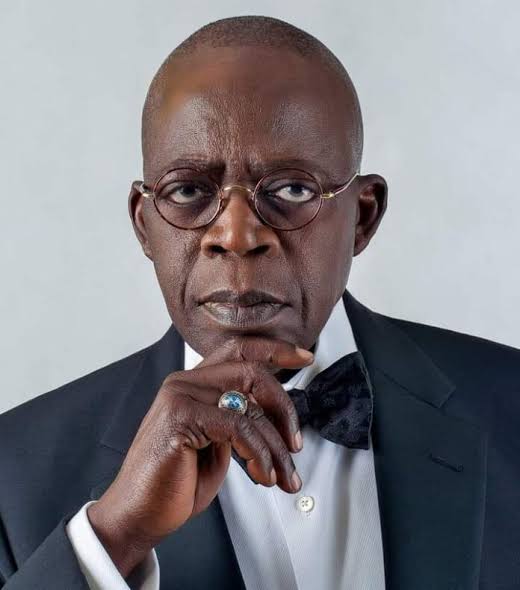 2023: Babatope Speaks On Tinubu, Adeleke and G-5
Chief Ebenezer Babatope, a former Minister of Transport and chieftain of the Peoples Democratic Party (PDP) marked 80 years of his existence on earth last week. In this exclusive interview with TEMIDAYO AKINSUYI, he shares his thoughts on his life and developments in the country ahead of the 2023 general elections. Excerpts:
Last week, President Muhammadu Buhari and other eminent Nigerians congratulated you on the occasion of your 80th birthday. How do you feel at 80?
I feel good at 80 and thank God Almighty because I never knew I would live this long. I am very grateful to God who has kept me this far. My life has been an eventful one because of the time I spent with Papa Obafemi Awolowo in the Unity Party of Nigeria (UPN). Papa Awolowo gave leadership and inspired us as youths to lead Nigeria and used our privileged position for the common good and advancement of humanity. That is the legacy that Papa Awolowo left behind for us. That is the path I have followed all my life and I am grateful to God who has kept me this far. I am very happy to have been appointed the National Director of the Organisation of the Unity Party of Nigeria (UPN) by Papa Awolowo at that time, and it was a glorious thing to have served under Papa Awolowo because I was lucky that Papa chose me as an official of his party at the time when people who were better than me politically and ideologically were all over the place. And for that, I would ever be grateful to him. So, it was a pleasure to serve the party and to rekindle the energy of Papa Awolowo's ideological life. Thank God for it, and it was a good reflection, very good memory. I would forever thank my God for making that possible and for making it something I would live with.
In a country where life expectancy is below 60 years, what is the secret of your longevity?
It is because of the fact that I believe that life is one thing that must be handled with care. You do so by loving the people and doing everything they want as you are enabled to do. The reason why God blessed you is for you to be a blessing to others. That has been my philosophy. The people have the power and that is one of Papa Awolowo's teachings.
What are your regrets?
I have many regrets. The Nigeria Papa left has been compromised; it has been destroyed because Papa taught us all the principles that would make the nation great. We never thought we would have this kind of thing whereby elections would be hopelessly rigged by those who are in power to ensure they have political dominance in power and in government. I never knew, now I know better. Suppose you want to win an election in Nigeria. In that case, you must pray to God Almighty and you must pray to God to help you solve the problem of the Independent National Electoral Commission (INEC). INEC is a terrible organization now; they manipulate elections at will; they are never afraid of God Almighty and, therefore, the Nigerian people are held at the mercy of those who do not want Nigerians to have the freedom to elect those who would govern them. The best option one can have, Chief Awolowo said, is a democracy, that democracy is the last option for mankind. Mankind can only progress if we enthrone proper democracy. Fela Anikulapo-Kuti, I will share his view in all my interviews. He gave a proper definition of democracy when he was alive. He said, 'Democracy is a demonstration of craze, crazy demon.' And he was right. When you have a democracy that was not guided by rules, that has estranged government from the people, then you have 'demon crazy.' Not democracy, but 'demon crazy,' 'crazy demon.' Well, we pray to God Almighty that INEC will, one day, change its mind and give the people of Nigeria the right to elect those who would govern them, and when they do that, they would enable Nigeria to stabilize democracy.
However, my major regret is my unjust dismissal from the University of Lagos (UNILAG) by General Olusegun Obasanjo without any retirement benefit to date. Obasanjo dismissed me from the services of the University of Lagos in 1978 as a result of the "Ali Must Go" demonstrations of Nigerian students in 1978.I was accused of supporting students against the government when the late Segun Okeowo led the students for reforms in Nigeria's educational system. The Governing Council of the university later met in November of that same year to turn my dismissal to retirement.
The university later sent my papers to merge my services with the then Ministry of Establishment which was then under the late Brigadier-General Solomon Kikiowo Omojokun. I am not blaming Omojokun but today at 78, I served my country meritoriously as a public servant but today, I have no established mark from the federal government to say this is what I have done. I am still bitter because nobody has paid me a single kobo after my services to the university as retirement benefits.
Former president Olusegun Obasanjo wrote a letter few days ago where he endorsed Peter Obi, the presidential candidate of Labour Party. Do you think his endorsement carries any weight?
Obasanjo can do anything he wants to do but I know people also have the power to also undo things with their votes. Obasanjo can write any letter, in fact, he can endorse anyone he wants. He has freedom and constitutional rights to do that but I know that on election day, Nigerians will decide who they want as their leaders in the next four years.
What is your take on the concept of Emilokan in Nigerian politics?
Emilokan is Bola Tinubu's style. When I hear him say that, I began to laugh because he is just wasting his bloody time. I don't know the conception of Emilokan in the minds of Tinubu but all I know is that Emilokan which literally means 'It is my turn' is all about self-interest. Emilokan does not take cognizance of the fact that the people have the power to do things for themselves and choose the leaders they want. Nigerians must choose their leaders and they must be given the opportunity and freedom to do so in an unfettered manner. Emilokan can only become meaningful when you grant the rights and freedom to the people to elect the leaders they want to govern them.
Do you think the controversy trailing the redesigning of the Naira should be addressed by the FG?
I think we should give the government the chance to succeed. The government has a motive on why it keeps insisting that we must redesign the naira notes and vowed not to extend the January 31st deadline for usage of the old notes. We should respect the decision of the government because the moneybags want to use the Naira. They have stored to frustrate the wishes of Nigerians. So, let's give them a chance to succeed. By the grace of God, we are going to see the back of the money marauders.
The Osun State Election Petition Tribunal has sacked Ademola Adeleke as the state governor and declared Gboyega Oyetola as the winner of the governorship election. As a chieftain of the PDP, were you shocked at the outcome of the ruling?
It is a very funny judgment. I know that by the grace of God, the will of the people of Osun who freely gave their mandate to Governor Ademola Adeleke will prevail. The tribunal is not the last, we still have the Court of Appeal and the Supreme Court. I am confident that they will reverse the ruling of the tribunal and uphold the wishes of the people. The Osun people rejected the APC and chose Ademola Adeleke as their governor and nobody can in a cavalier manner make nonsense of that wish. Those who gave the judgment will be very sorry for themselves because the people have shown to them that they are irrelevant when it comes to who really has the power to determine things for the people of Nigeria.
The presidential election is just less than a month away and the G-5 governors led by Nyesom Wike are still adamant on not supporting Atiku Abubakar. Do you think any solution is in sight?
We have tried our best to placate them. At this stage, if they want to go, goodluck to them. If they want to remain in PDP, the better for all of us. Governor Wike and his allies must not arrogate powers that they don't have to themselves. If they do so, they will make mistakes and may regret it. We all love Wike for his courage but when you arrogate powers to yourself, then you may lose the support of the people.
Dangote emerges as Vanguard's personality of the year
Dangote emerges as Vanguard's personality of the year
Management of Vanguard Newspapers over the weekend bestowed the honour of "Personality of the Year" on the President of Dangote Group, Aliko Dangote.
The Newspaper rolled out red carpet in celebration of men and women who have distinguished themselves as achievers of excellence in their various fields of endeavors. Governors, Ministers, Heads of Organizations and Parastatals, Captains of Industries, and the Creme de la Creme of Nigeria were at the annual celebration of integrity, hard work, and service to the nation and mankind
Justifying why Dangote topped other prominent Nigerians to emerge as the Personality of the Year, the Newspapers stated that: "No Nigerian today has demonstrated more utilitarian determination and unmatched ambition in business than he has. There is no individual referred to as president, whose persona dwarfs that of the presidents of many nations, yet, he is not the president of a nation. He has and continues to represent Africa very well on the global stage."
Vanguard further explained that for eleven, consecutive years, he has been the richest man in Africa, according to both Forbes and Bloomberg and that for him to be in charge of the largest conglomerate in West Africa, he must possess some skills, a high level of intellect, and a capacity to manage people and resources.
The Newspapers also said: "The group he founded currently has a presence in 17 African countries and is the market leader in cement on the continent. One of the group's subsidiaries, Dangote Cement Plc, is the largest listed company in West Africa and the first Nigerian company to join the Forbes Global 2000 Companies list. The group has two other subsidiaries: Dangote Sugar Refinery and NASCON Allied Industries, both listed on the Nigerian Exchange Limited, NGX. The Group is diversified and operates in major sectors of the Nigerian economy, including agriculture. Is it necessary to explain why Dangote was chosen as Vanguard's personality of the year? Not necessarily, in light of contemporary achievements. Yes, whereas there are those who may quickly insist and, therefore, say, his familial linkage to the Dantatas whose humongous wealth cannot be divorced from his achievements, there is a clear difference between latching on to the riches of others to grow and launching into an expanded universe with disruptive ideas that are, at once, unmatched and unique in content, context, and deliverables…"
The Newspaper concluded by saying that: "In the spheres of commitment to serve, drive for excellence, utilitarian determination, philanthropic outreach to help, and contribution to national development, President Aliko Dangote deserves the honour of being named Vanguard's Personality of the Year, 2022."
Tribunal Judgement: Governor Adeleke Rejects Tribunal Verdict, Heads to Appeal Court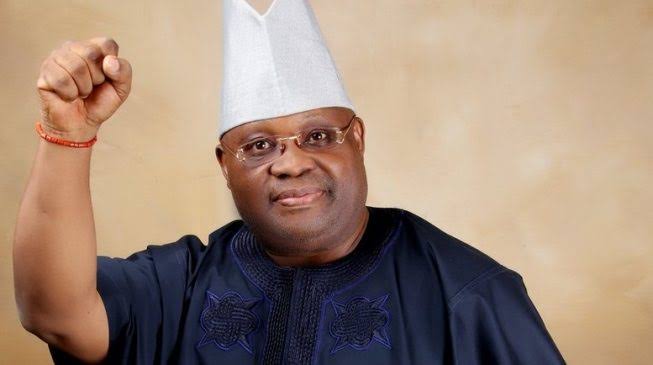 Tribunal Judgement: Governor Adeleke Rejects Tribunal Verdict, Heads to Appeal Court
The Executive Governor of Osun State, Senator Ademola Adeleke has described the judgement of the governorship tribunal as " a miscarriage of justice", vowing to challenge the ruling at the Court of Appeal.
Reacting to the verdict of the Tribunal from his country home, Ede, Governor Adeleke faulted the resolution of the over-voting question in favour of Mr Oyetola, calling it " an unfair interpretation against the will of majority of voters"
While urging his supporters to remain calm, Governor Adeleke vowed to appeal the judgement at the Court of Appeal, insisting he remains the rightful winner of the July 16 election.
"I call on our people to remain calm. We will appeal the judgement and we are sure justice will be done. Let our people be reassured that we will do everything possible to retain this widely acclaimed mandate", Governor Adeleke declared.
Signed:
Mallam Olawale Rasheed,
Spokesperson to the Executive Governor