Young Nigerian Artist Appreciates Apostle Suleman's Charity Support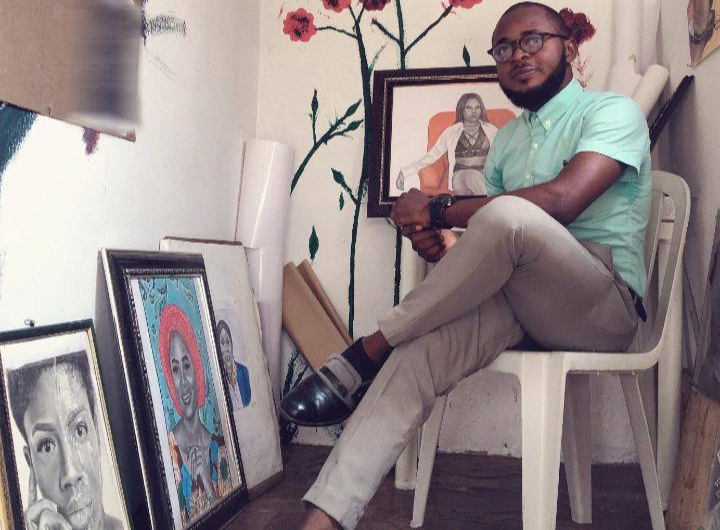 A young Nigerian artist, Frank Nwankwo, has sent his warm gratitude to famous preacher, Apostle Johnson Suleman, for assisting him with a cash gift to enrich his vocation last December.
The young man, who exhibited some of his artworks in a well-ordered manner inside a studio, announced on his Twitter handle on Wednesday, 26th of February 2020, that the Senior Pastor at Omega Fire Ministries (OFM) was the brain behind his new success.
The cleric had reportedly blessed the promising artist with an undisclosed huge amount of money.
Frank, the Abia State born graduate of Geography Education from the Federal University of Technology, Minna, Niger State, narrated in the post that he made an artwork of Apostle Suleman in December 2019 to which the man of God's attention was called by the social media audience and earned him financial assistance from him.
He wrote:
"December 2019 I made an artwork of
@APOSTLESULEMAN which he saw and blessed me financially and spiritually. B4 den I used to work from home, but with his financial support, I was able to rent a space 4 my art studio. Pls hlp me appreciate him; God bless u sir."
Regarded as one of the most generous men of God, Suleman's philosophy is premised on living as a Christian and believing that Christ is alive and can be served directly by serving those in need.
"Jesus identifies himself with those who are poor and excluded, and teaches that we will be judged, not on how beautiful our altars are, but on the way that we treat others," Apostle Suleman expresses on his reason for caring, adding that no man can proudly profess to worship God, yet not express that love practically to his neighbour.