Zeb Ejiro Opens Up On What Led To Saint Obi's Death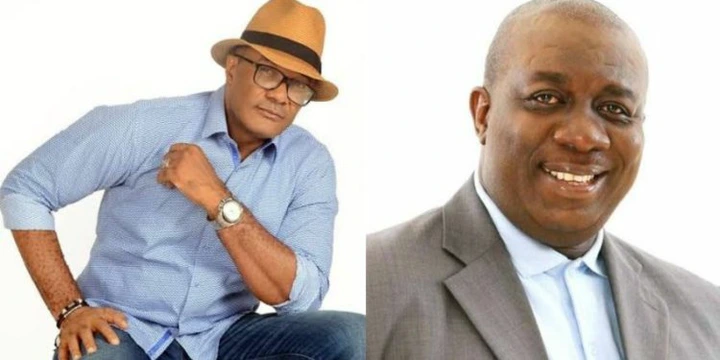 Zeb Ejiro Opens Up On What Led To Saint Obi's Death
If there's anybody that will hardly erase the sad end of Nollywood actor, Obinna Nwafor, popularly called Saint Obi, from his memory, that person should be legendary filmmaker, Zeb Ejiro.
In fact, since the sad news of Saint Obi's demise hit the internet like a thunderbolt, last Saturday, Ejiro has been reminiscing on how his path and that of the deceased crossed.
For the sheikh of Nollywood, destiny and work brought them together and, since then, Obi had never left Ejiro's side.
The legendary filmmaker recalled that he met Saint Obi, while he was planning to shoot his 1998 advocacy movie on HIV/AIDS, titled 'Goodbye Tomorrow'.
The movie, partly sponsored by the Federal Ministry of Health and the World Health Organisation, WHO, was one of Ejiro's biggest movies ever.
According to Ejiro, RMD was supposed to play the lead role (Mark Alade) in the movie but, barely two weeks to commence the shooting, the veteran actor lost his priceless wife, Mee, to the cold hands of death. A situation which paved the way for Saint Obi to shine, as RMD had recommended him to Ejiro.
First contact with Saint Obi
Recalling how their paths crossed, Ejiro said "We had completed casting and were getting ready to hit the location, when a tall handsome young man strolled into my office in Surulere.
"RMD was supposed to play the lead character, alongside Hilda Dokubo. We had concluded plans to commence production but, two weeks to hit location, RMD's wife, Mee, passed on.
"It was obvious that RMD would not be part of the production after we had put everything in place. So, I was considering a lot of actors to replace RMD as he was bereaved.
"Suddenly, a well-built handsome guy, light in complexion, just walked into my office in Surulere and told me that somebody had directed him to me. But immediately I set my eyes on him, I told him that you were the one I was looking for. And he said wow!
"At that point, I didn't know if he had acted in any film before, but I just asked him if he could fit into the role and he answered in the affirmative.
"I immediately auditioned him, and he performed excellently well. That was the beginning of our story. The movie was a monster hit as Saint Obi acted alongside Dokubo. It was one of the best movies I have ever done in my life. That was my first contact with Saint Obi. After 'Goodbye Tomorrow', we did a lot of other movies together including "Candle Light", TV series among others. Though Saint started his acting career in 1988, after starring in "Behind The Clouds," a soap opera being shot in Jos.
Last telephone conversation
Speaking further, Ejiro said Saint Obi called him on the telephone two weeks before his death, after he had tried reaching him for almost one week.
Ejiro said he was remaking his popular TV series in the 90s, 'Ripples', and had wanted Saint Obi to be part of the production. But when he couldn't reach him, he moved to Ibadan to commence shooting of the series.
However, two weeks before his demise, Saint called Ejiro on the telephone to intimate him about his protracted illness.
"Two weeks before his demise, my phone rang and it was Saint Obi on the other end. I asked him where he had been; that everybody had been looking for him. That was when he told me that he had been down and was admitted to a hospital. He added that he had done multiple surgeries and his condition wasn't improving. His elder sister then made arrangements to move him to Jos, where he could be given proper treatment. That was the last time we spoke, as I promised to reach out to him again. But I never did, as the next thing I heard was that Obi is no more," Ejiro narrated.
Crashed marriage
He, however, blamed Saint's sudden demise on his crashed marriage, adding that he couldn't survive the shock living apart with his family.
"Obi told me a couple of times that his marriage was crumbling and it was eating him up. He was a family man, somebody that loved to stay with his kids and build a happy home.
"But when his marriage crumbled, it really affected him and he never recovered from the shock till death." When a man is not together with his family, he will be depressed. No man wants to go into that kind of situation and be happy. So, that contributed to his death," Ejiro revealed.
Humiliated by in-laws
Similarly, popular filmmaker and journalist, Zik Zulu Okafor, who was close to the deceased recounted how the actor suffered humiliation, harassment and intimidation in the hands of his in-laws.
Quoting what Saint told him in confidence, Okafor wrote: "I do not know why my wife's siblings see me as a gold digger. They confront me, harass and fight me in my matrimony. And my wife did nothing to stop them. I work hard, I earn my money. I have never depended on my wife "
Parting with wife
The actor and his wife, Linda Amobi, parted ways last year after a running battle over the custody of their three children. The couple married in 2006 and have three children, two boys and a girl, together."
Davido Finally Reacts To Conferment Of National Award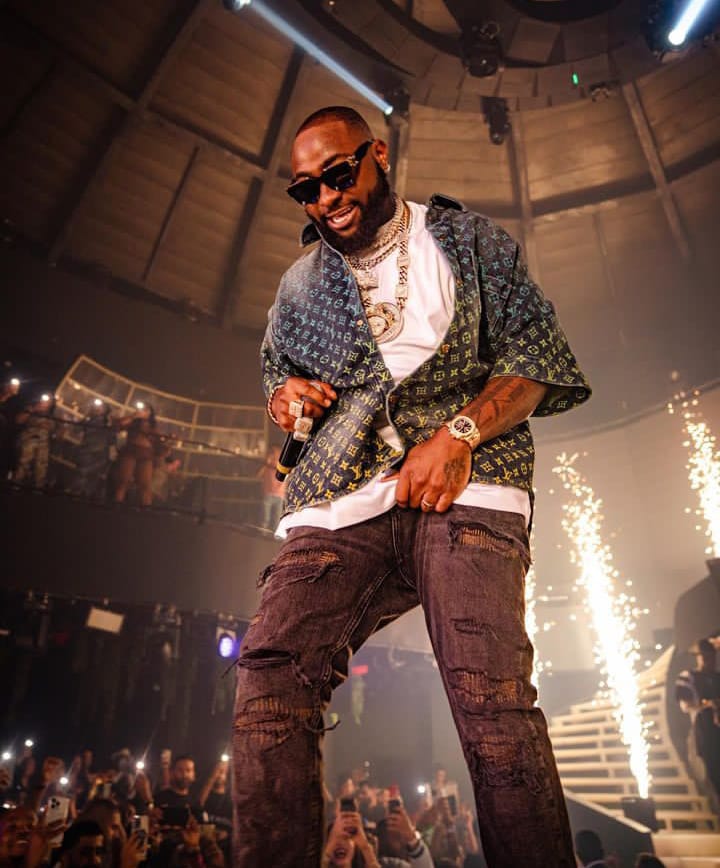 Davido Finally Reacts To Conferment Of National Award
DAVIDO– Multi-talented and award winning singer, Davido, has responded to his being conferred with an OON ( Officer of the Order of Nigeria) by the Buhari led Government.
The billionaire singer, expressed joy and gratitude for such an honour:
I am Honoured to hear the news that I have been conferred with an OON (Officer of the Order of Nigeria) by The Federal Government of Nigeria.
I am grateful for this recognition and honour. It has always been my mission to use my platform to showcase our country – the passion, the resilience, the joy, the culture and of course the struggles of our people. I do not take any of this for granted. We have one Nigeria and we will continue to do whatever we must to make it better!
Thank you all for being on this journey with me. So help us God.
001 – OON
For Stating The Fact, School Principal Suspended Over Kebbi Deputy Governor's Alleged Forged Certificates Issue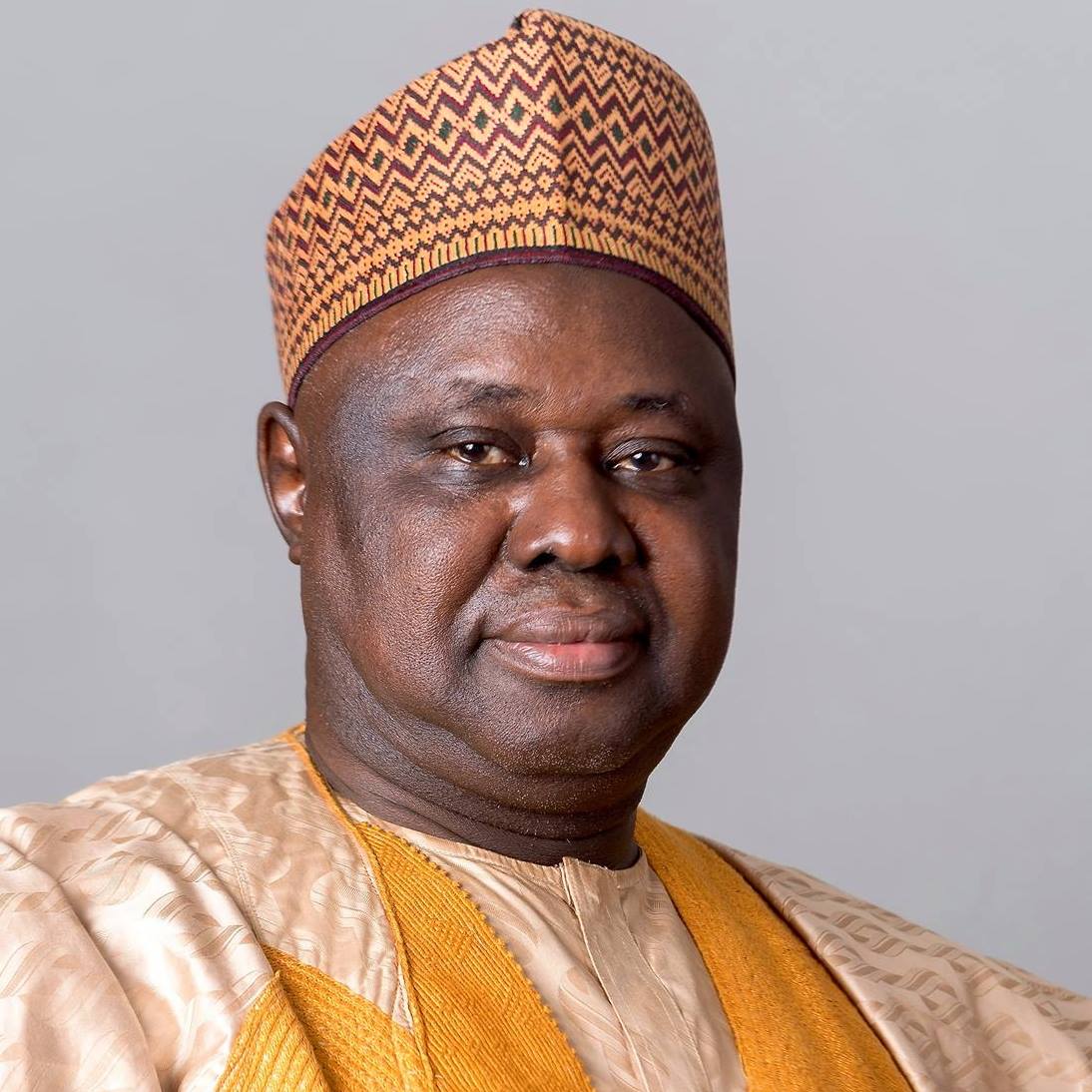 For Stating The Fact, School Principal Suspended Over Kebbi Deputy Governor's Alleged Forged Certificates Issue 
The
Principal
, Sultan Abubakar College, Sokoto, Sokoto State, Zayyanu Muhammad Umar, has been suspended and replaced by AbdulRahman Jaafaru, who is an  Acting Director, Basic in the Sokoto State Ministry of Basic and Secondary Education.
The offence of Zayyanu Muhammad Umar is because he stayed on the path of truth in the  refusal to attest to the alleged  forgery of certificates by the deputy governor of Kebbi State,Senator Umar Abubakar.
As of last week, Zayyanu Muhammad Umar was placed under tremendous pressure by the Permanent Secretary to produce attestation for the Deputy Governor Umar Abubakar.
But Zayyanu Muhammad Umar's faithfulness to the oath of service overwhelmed him and he stayed on the path of truth.
According to the story, Kebbi State Deputy Governor, Senator Umar Abubakar, had writing  a letter to the Permanent Secretary, Ministry of Basic Education and Secondary Education in Sokoto, Mr Lawal Saddiq Sanusi, applying for the certified true copy of his testimonial.'
In the letter, he alleged that he was a student of Sultan Abubakar College between 1974 and 1979 with the admission number 958. He requested for the certified true copy of the testimonial and secondly, for a letter of attachment and confirmation that the testimonial bearing Umaru Abubakar belongs to him.
However and despite an alleged threats and financial inducements,  the Principal of the school, Zayyanu Muhammad Umar, refused to play ball saying he has no such official record with the school.
In the process, the   principal of the school was put under intense fire by the Permanent Secretary to produce attestation for the Deputy Governor.
In a response titled: Re-Application for Certified True Copy of Testimonial and a Letter of Attestation for Umaru Abubakar, Zayyanu Muhammad Umar wrote:
"The name Umaru Abubakar is not on the list of students who graduated and were issued testimonials in 1979.
Neither the Examinations Records nor any of the school records  listed the name of  Umaru Abubakar as having sat for Teachers Grade ll examinations in 1982, or to be among students who were issued testimonials in 1982 as indicated in the testimonial attached by Senator Umaru Abubakar Argungu.
The attached copy of the testimonial of Umaru Abubakar does not carry the  name of the issuing officer, which is not the tradition of the school," the  response to the request stated.
However, credible information reveals that the Kebbi State Deputy Governor was allegedly dismissed from the Sultan Abubakar College Sokoto which was then a Teachers Training College during a mock examination alongside 15 others.
To punish Zayyanu Muhammad Umar, an unsigned  query, dated May 30, 2023, issued  to the Principal by Abdulsamad Hamzat Isa, Acting Director, Administration,  on behalf of Sokoto State  Honourable Commissioner of Ministry of Basic and Secondary Education.
In the  unsigned query,  seen  by this medium on Tuesday,  Zayyanu Muhammad Umar was falsely  accused of unsatisfactory performance on his job and in his capacity as a school Principal.
For want of any genuine offence, Zayyanu Muhammad Umar was accused of "Unilaterally disclosing official information without authorization. These unruly and immoral behaviors of yours constitute an act of misconduct punishable under PSR NO 030402," the letter stated without disclosing the "Official information" Zayyanu Muhammad Umar let out to the public.
The letter stated further  that Zayyanu Muhammad Umar "Unilaterally, without the consent of the Ministry, travelled to Abuja and by doing so, you have absented yourself from duty without leave."
Consequently, Zayyanu Muhammad Umar has been asked to "Appear before a committee to investigate the matter on Wednesday, May 31 by 12:00pm at the Ministry Headquarters.
The letter added that  " A sole Administrator  in person of  AbdulRahman Jaafaru, Acting Director, Basic,  has been appointed to oversee the activities of the school pending the outcome of the investigation," the suspended letter stated.
How Pro. Kingsley Predicted Raymond Dokpesi's Death