11 Things You Should Know About Nigeria Air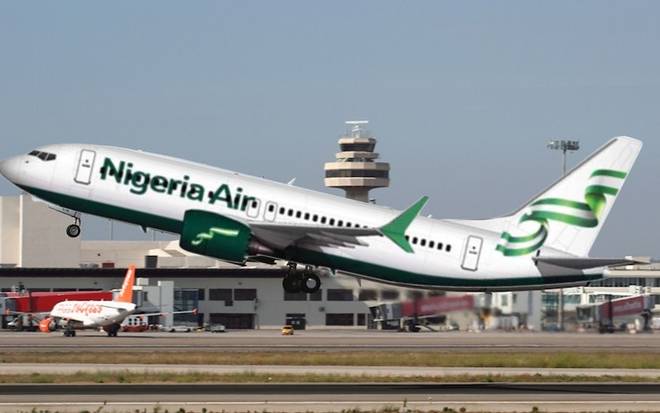 On July 18, 2018, the Minister of State, Aviation; Captain Hadi Sirika at the Farnborough International Public Airshow in London, announced the planned launch of a new national carrier "Nigeria Air".
Nigeria Air came to replace the defunct national carrier "Air Nigeria" which ceased operation on 10th September 2012.
Autojosh.com presents to you "11 Things You Should Know About The New National Carrier 'Nigeria Air' "
1.
Nigeria Air is a business and not a social service and it's set for take-off on December 24, 2018.
2.
The Government will not hold shares beyond five per cent (5%) at the top most.
3.
About 400,000 Nigerian youths were engaged to arrive at the name – "Nigeria Air".
4.
The employment opportunities goes to Nigerians first before it goes outside.
5.
The government will not be involved in running it or deciding who runs it. The investors will have full responsibility for this.
6.
Every Public servants must fly Nigerian carriers (Nigeria Air).
7.
The Federal Government will provide $55m upfront grant for Nigeria Air.
8.
Nigeria Air is a totally different entity from the defunct carriers "Air Nigeria and Nigerian Airways".
9.
Ethiopian Airlines will have a stake in the company.
10.
The government is in negotiations with Airbus and Boeing to provide a fleet for the new national airline
11
The airline is looking at 81 potential destinations
Meet Engr. Dr. Funmiayinke Waheed Adekojo, The New Reality Speaker On Women And Leadership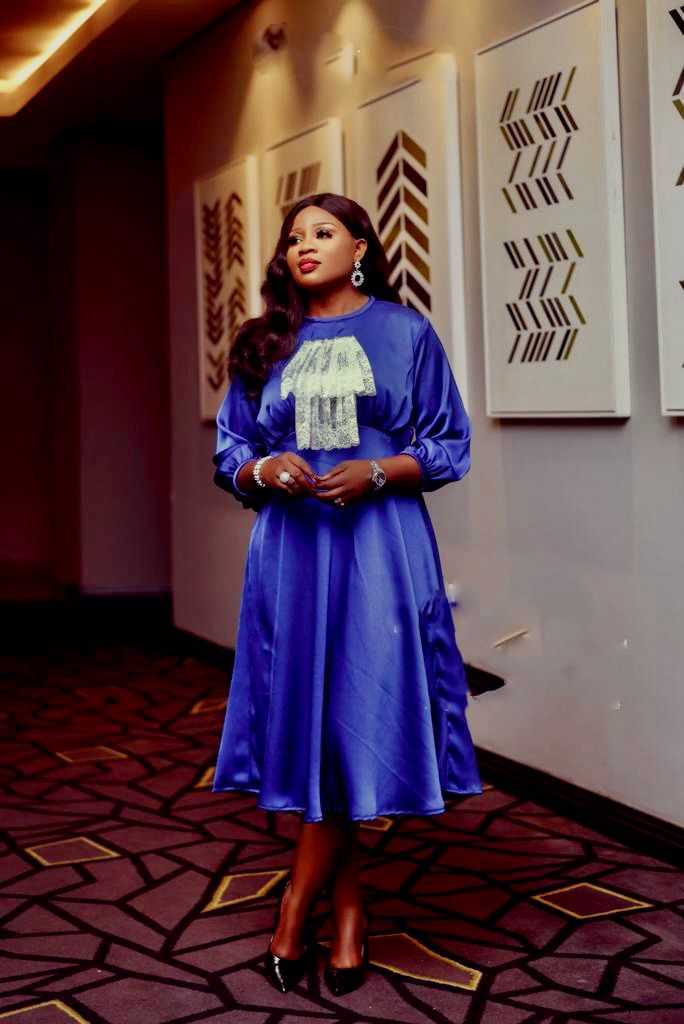 Popular inspirational musician and philanthropist, Engr. Dr. Funmi Ayinke Waheed Adekojo has launched a new career as a new reality speaker on women and leadership.
This is coming a few months after she announced her resignation from philanthropic acts after twenty active years of humanitarian services.
In our world today, it is a known fact that leadership is not an easy task to come by, several things are involved in it and as one who has led organizations for years successfully, Funmi Ayinke has taken it upon herself to raise standard leaders with the newly launched career.
In some of her previous engagements, she taught tips on how to raise leadership skills for the betterment of an employee and the employer. According to her, She will be sharing her story and how she overcame challenges being a leader in her different establishments in order to empower others with leadership skills.
'' This is a practical and evidence-based account of my life which provides guidance to both the employees and employers on how to tackle a number of challenges that workforces are facing today including recruitment, retention, motivation and empowerment. It addresses current challenges in leadership and proposes realistic solutions for leaders to take action on today's challenges.''
Funmi Ayinke highlighted the role of good leadership in organizations and how successful entrepreneurs ought to be armed to the teeth with efficient leadership skills in relating with their employees especially in times of crisis.
''Leadership is defined as the ability to influence, motivate and inspire others. This talk discusses the keys to building a strong leadership presence, including: Demonstrating your values in the workplace; Updating your talents and skills; Showing that you are a good listener; Mentoring others; Showing respect for people of all backgrounds; Demonstrating commitment, plus much more!''
''Successful entrepreneurs will always be informed of how their employees and their particular situation perceive their leadership style. This doesn't mean that an entrepreneur always has to be leading, it means that they have to understand the importance of non-verbal communication and remember that no one person can effectively rule an entire company all on their own. The most efficient leaders in our field are those who know how to lead their team through a crisis effectively but also learn how to keep their employees fulfilled and happy while doing so.''
To contact Engr. Dr. Funmi Ayinke Waheed Adekojo, Send an email via fummyayinke@gmail.com
Gov Abiodun Honours Adron Homes GMD Aare Adetola Emmanuelking For His Unrelenting Efforts To Promote Peace In Ogun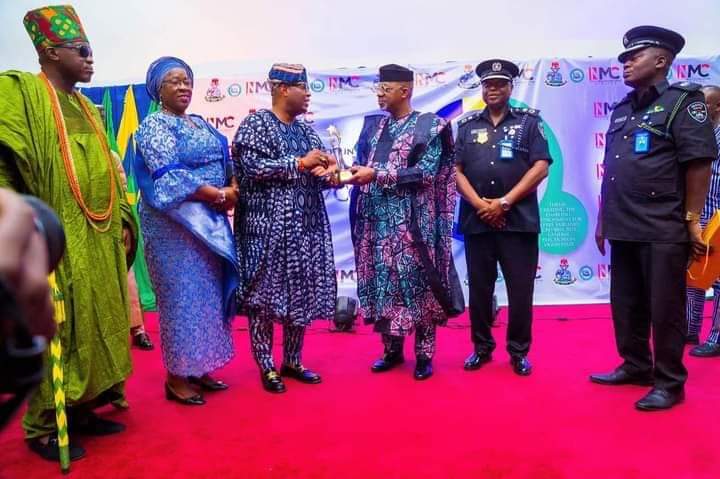 The executive governor of Ogun state, His Excellency Prince Dapo Abiodun mfr. has honoured Aare Adetola Olaniyi EmmanuelKing, The Group Managing Director, Adron Homes and Properties for his unrlenting efforts to improve security architecture in Nigeria.
Gov Abiodun presented the awards to Aare Adetola EmmanuelKing during Nigeria Police Retreat held in the state to appreciate his kind gesture to his immediate environment and to charge others to participate in the uplifting and development of Ogun state.
The Inspector General of Police, Alkali Baba was ably represented by the Assistant Inspector General of Police, IGP in charge of Zone 2 Onikan alongside the commissioner of police in Ogun, CP Lanre Bankole.
Meanwhile, Aare Adetola Emmanuelking in 2020 through Police Community Relations Committee, PCRC donated patrol vehicles to the police in Zone 2 Onikan, PCRC and divisional stations in Ilisan area to assist their movement towards quality service delivery.
Governor Abiodun described Aare Adetola Olaniyi EmmanuelKing as a rare breed in the country, saying it is not common among the rich people to support the Nigeria Police Force individually, through building of modern police station with sophisticated equipment to meet international standard.
He charged well meaning Nigerians to emulate Aare Adetola EmmanuelKing by contributing immensely towards the growth and development of Nigeria.
IBIJOKE SANWOOLU TABLE TENNIS FINAL TO HOLD DECEMBER 3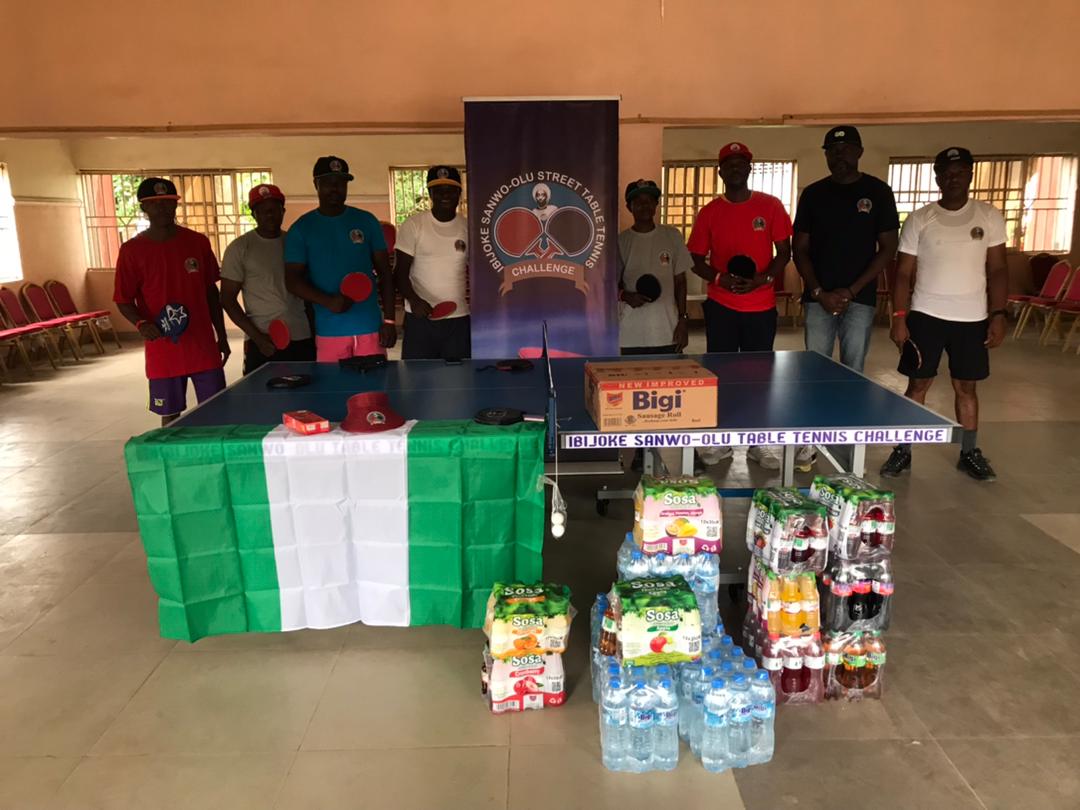 IBIJOKE SANWOOLU TABLE TENNIS FINAL TO HOLD DECEMBER 3
Sahara Weekly Reports That The final match of the Ibijoke Sanwoolu Street Table Tennis Challenge will come up this Saturday, December 3, 2022 at the council hall of the Igando/ Idimu Local Council Development Area of Lagos State.
The table tennis tournament which kicked off on Friday, November 18, 2022 had players drawn from Alimosho area squaring up against themselves to determine the champion that will go on to represent the area in the state championship slated for the first quarter of 2023.
In the final match of the competition, Omotoyinbo Tolulope will be battling Joseph Jesubomi popularly called Atorise by his teeming supporters. While Tolulope had to go through a hard fought fixture against Raimi Saka, Atorise emerged winner in his semi final fixture by defeating Ameen Mustapha in straight sets.
The semi final matches had in attendance the chairman of Igando/ Idimu LCDA, Comrade Ayinde Akinsanya and the leader of the house in the council, Hon. Prince Dauda Gbadamosi along with other executive committee members of the council as well as the supporters of the players.
The final match, scheduled for 12pm on Saturday is expected to witness a large turnout of the supporters of the two gladiators who are pitched against each other for the ultimate honor in the game of table tennis in their zone.
The Ibijoke Sanwoolu Street Table Tennis Challenge is a competition being initiated to return the glory days of table tennis to Lagos and to discover and nurture the large number of talents we have in our great state.
The competition is being supported by Peace ANYIAM-Osigwe's Africa Film Academy, Rite Foods, Tecno Phones and some private individuals who have deep interest in the game of table tennis. According to the co-coordinator of the initiative, Mr. Victor Ganzallo, the next stop for the competition is Eti-Osa Local Government, and will be powered by King Saheed Elegushi Foundation.