2023 budget: Abiodun presents N472.26b before OGHA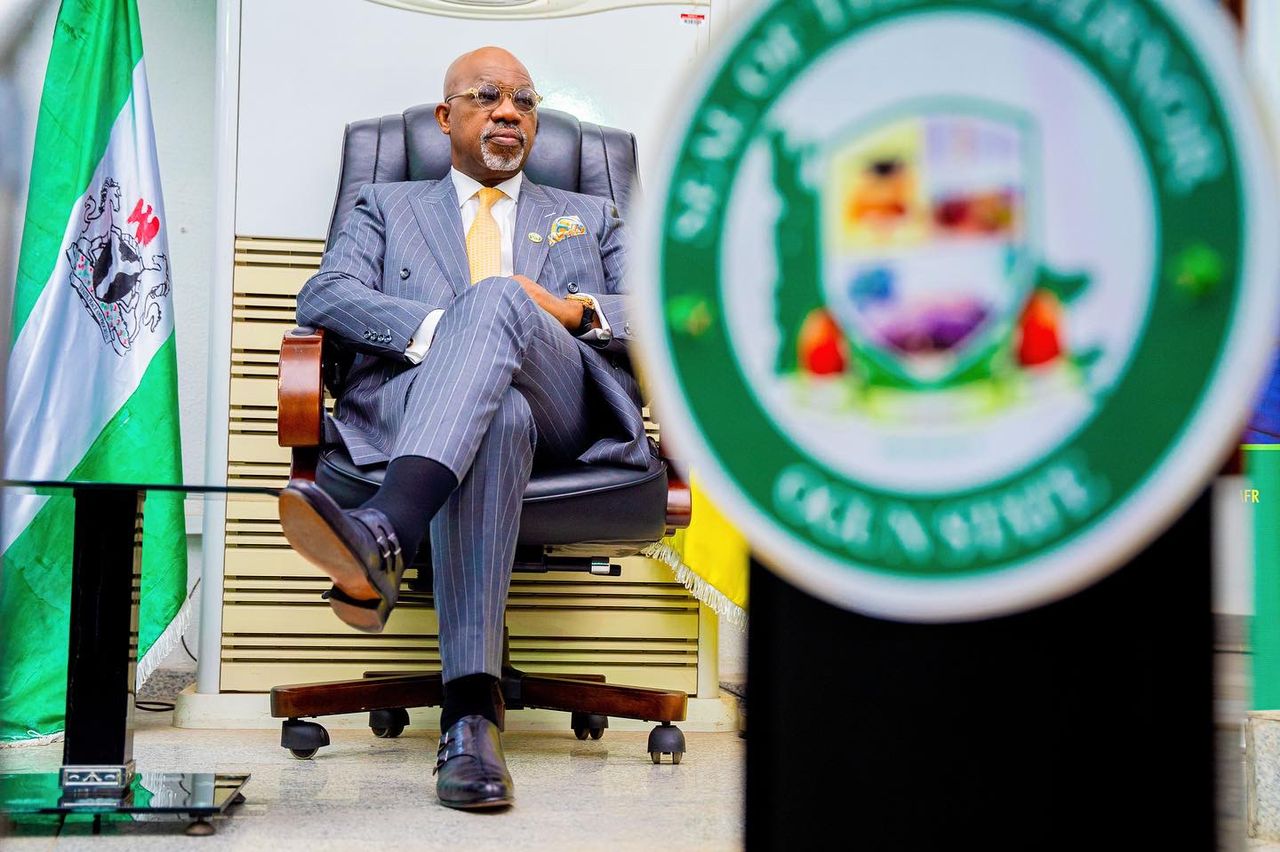 2023 budget: Abiodun presents N472.26b before OGHA
…as works, infrastructure gulp lion share
The Ogun State governor, Dapo Abiodun, has presented the 2023 budget proposal of N472.26billion before the State House Assembly, with the Ministry of Works and Infrastructure taking a lion share of N129,371,366,122.38bn, indicating 27% of the total budget.
Abiodun, while presenting the appropriation bill at the chamber of the OGHA, Oke Mosan, Abeokuta, on Thursday, said the 2023 fiscal proposal is christened 'Budget of Continued Development and Prosperity' as it will take his administration's "Building Our Future Together" agenda from the current phase into another one.
The governor noted that his administration would continue to accord priority attention to the completion of ongoing projects, especially those with revenue potentials; that can enhance employment generation; projects that are consistent with priorities articulated in the State
Economic Development Plan and Strategy 2021-2025 as well as projects that align with the seven thematic areas contained in the Medium-Term National Development Plan 2021-2025.
He disclosed that the 2023 budget conception came with obvious economic challenges, hence, the preparation was done conscious of a very challenging world economy that is weakened by the lingering effects of the COVID-19 pandemic, high inflation, high crude oil prices resulting in huge cost of PMS Subsidy, continued crude oil theft and negative spill-over effects of the Russia-Ukraine war on food and dwindling federal revenues.
While declaring that the principal objective of his government in 2023 is to maintain and enlarge the state economic base by being strategic towards harnessing economic opportunities in the outer years of the current administration, Abiodun said a total of N201.84b is proposed recurrent expenditure, while as sum of N270.41b is set aside as capital expenditure.
Breaking down the budget, he said that a sum of N129,371,366,122.38b has been earmarked for works and infrastructure in 2023, which is the 27% of the entire budget.
He attributed the largest share in the budget to works and infrastructure as his administration had planned to implement schemes for power generation to improve and guarantee electricity supply to major cities, business clusters and estates; development of a dry port at Kajola to leverage on the
existing rail network; rehabilitation, reconstruction and maintenance of roads across the state; completion of the Agro-Cargo Airport; procurement and installation of transformers state-wide; construction of pilot rural Road of 13.1km at Alapako-Oni and Mosa Junction; improvement and upgrading of other rural roads among other infrastructural projects.
According to the governor, personnel cost; social contribution and social benefits; public debt charge and overhead cost will gulp N79.47b, N21.12b, N39.90b and N61.35b, respectively in the 2023 budget.
On the finance of the proposed budget, Abiodun said that the state is expected to generate an estimated revenue of N90b internally through the OGIRS, N120.25b from other Ministries, Departments and Agencies (MDAs) totalling N210.25b.
Noting that the state will achieve an IGR to GDP ratio of 3.7 per cent, he added that the state is expected to receive a sum of N92b from the statutory allocation from the Federal Government, while N128.37b is expected as capital receipts comprising of internal and external loans as well as grants and aids in 2023.
"The 2023 budget proposals manifest the issues we confront as well as the necessary steps to overcome them in a sustainable manner. The expenditure policy of government in 2023 is designed to achieve the strategic objectives of the Ogun State Economic Development Plan and Strategy 2021-2025, including fiscal sustainability; human development; food security; improved business environment; energy sufficiency; improving transport infrastructure; and, promoting industrialization focusing on Small and Medium Scale Enterprises.
"We will continue to focus our public spending mix towards a capital expenditure that is higher than that of recurrent expenditure. We are convinced that increased investment in capital expenditure is our secured route to sustainable economic growth and development as a State.
"Against the backdrop of the challenging global and domestic economic environment, it is imperative that we strengthen our macroeconomic environment and address existing challenges as a State. The 2023 Appropriation therefore is a "Budget of Continued Development and Prosperity" expected to achieve social cohesion that will continue to focus on equitable socio-economic growth and development state-wide.
"Our internally generated revenue capacity in the comity of states is no longer in doubt. More importantly, this administration's budget model is revenue driven through the State Medium Term Revenue Strategy. In essence we will continue to focus on improving our revenue base. In doing this we will rely on the provisions of the section 23 (1 & 2) of the fiscal responsibility law, 2020 (as amended) with a view to increase the State's Internally Generated Revenue. This will not only help to enhance the comprehensiveness and transparency, but increase the State's revenue in due course". The governor stated.
Abiodun, who recalled that the total projected funding for the 2022 budget was N450,986,566,678.04 comprising of N160,174,462,525.27 as Internally Generated Revenue (IGR) and N290,812,104,152.77 as expected inflows from the Statutory Allocation, Value Added Tax, Capital Receipts and others, disclosed that "as of 30th September 2022, actual total funding was N193,731,370,976.27 representing 62.11 per cent of the pro-rated revenue target. We are poised to finish this year strongly at an expected performance of well over the 70% that was achieved last year".
While saying that the infrastructure investments of his government are people-oriented and transformational with immense multiplier effects on the socio-economic development of the entire state, the governor said that over 80 major roads and others (Federal roads inclusive) totalling 400km have been constructed, reconstructed or rehabilitated across the State, submitting that "this administration in three years and six months has done more in terms of kilometres of roads than previous administrations in the state".
Governor Abiodun, however, urged the leadership of the State House of Assembly to ensure that the 2023 budget proposal is thoroughly but expeditiously vetted and returned in earnest for his assent before January 1, 2023, emphasizing that the budget contents emanated from the wishes of the Ogun people expressed at different budget town hall meetings.
"Mr. Speaker and honourable members of the 9th Ogun State House of Assembly, as I lay before you the 2023 Appropriation Bill today, we must remind ourselves that this event is another symbolic representation of our joint mission towards the realization of the Ogun State of our collective dreams. We have done it before. We can do it again. The challenges that are ahead of us in the coming year dictate that we should all move on more cooperatively to continue to deliver dividends of democracy to our people. We have covered a lot of grounds, but we must remind ourselves that there is always room for improvement. Time is of the essence and our people must see our commitment and sincerity to their security, peace, comfort, wellness and well-being", the state governor concluded.
Governor Adeleke Frowns at Delay in Payment of November Salary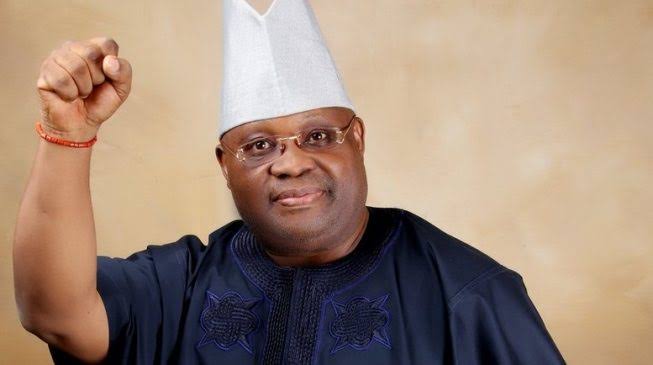 Governor Adeleke Frowns at Delay in Payment of November
Salary
●Orders Submission of Salary Schedule within 24 Hours
Governor Ademola Adeleke has frowned at the delay in the payment of November salary, ordering the submission of salary schedule to relevant office within 24 hours.
Issuing the directive after taking briefing from the Federal Ministry of Finance, Governor Adeleke instructed the desk officer to ensure complete submission by outstanding agencies.
Top officials of the ministry had attributed the delay in salary payment to the failure of some agencies to submit their salary schedule on time.
Governor Adeleke consequently directed immediate conclusion of the processes, affirming that his administration is averse to inconveniences the delay has forced on the state workforce.
Signed:
Mallam Olawale Rasheed,
Spokesperson to the Executive Governor
FHC Verdict: Adekoya hails judiciary, says 'no victor, no vanquished'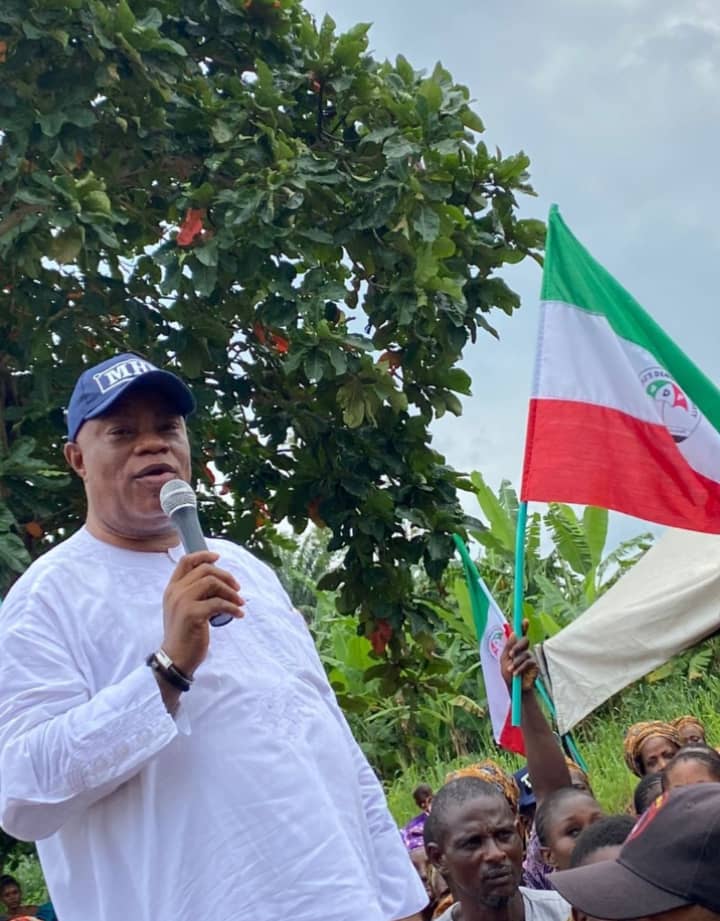 FHC Verdict: Adekoya hails judiciary, says 'no victor, no vanquished'
The Federal High Court sitting in Abeokuta, the Ogun state capital, on Wednesday, 30th November, 2022, struck out two suits challenging the May 22nd, 2022 primary election which produced Rt. Hon. Abdel-Majid Adesegun Adekoya (ATTACKER) as the House of Representatives candidate of the People's Democratic Party (PDP) for Ijebu-North/Ijebu-East/ Ogun Waterside Federal Constituency in the February 2023 election.
Reacting to the judgement, the Deputy Minority Whip of the House of Representatives, Rt. Hon. Abdel-Majid Adesegun Adekoya (ATTACKER) commended the judiciary for taking into consideration what is right and serving justice, appropriately.
"I was truly overwhelmed by the judgement. This is what our law institutions should do -always standing by what is right at all times to avoid the miscarriage of justice. The judiciary has once again justified the confidence we reposed in them", Adekoya said.
Speaking further, Adekoya appealed to the duo of Hon. Tele Ogunjobi, Mr. Kenny Bello and other aggrieved members of the party to sheath their swords, noting that it is a "no victor, no vanquished" situation. He maintained that as members of the same party, there is bound to be disagreement but it does not make them enemies.
"I shall be visiting my brothers – Hon. Tele Ogunjobi and Mr. Kenny Bello very soon to iron things out and map out strategies to ensure our party emerges victorious in 2023. There is no champion for ever. Someday, I'll vacate this seat and I see them both as perfect successors. As it is usually said that success without a successor is a successful failure. By that time, I shall be willing to offer my utmost support to whoever gets the mandate between them" ATTACKER concluded.
Adeleke Reverses Self On Sack Of Civil Servants, Monarchs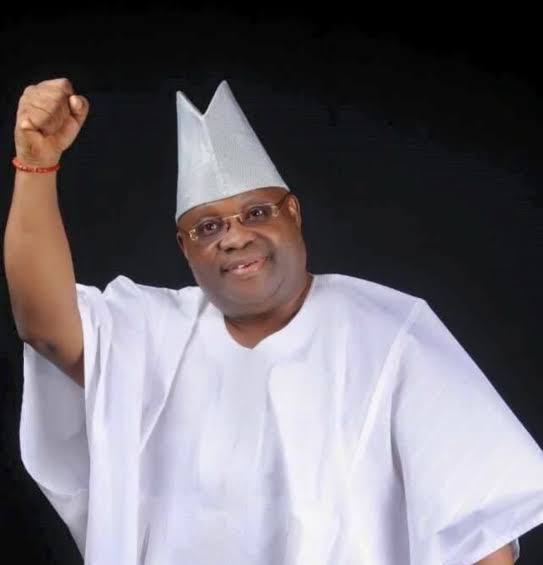 Adeleke Reverses Self On Sack Of Civil Servants, Monarchs
Osun state Governor, Adeleke said yesterday his administration has not sacked any worker and dethroned three monarchs.
Adeleke spoke against the earlier announced Executive Order 3, 4 and 5, which stated nullification of employment, appointment made by former Governor Adegboyega Oyetola from July 17, 2022 till his inauguration and vacation of the throne of three monarchs appointed by past administration.
The order states: "All employments in the service of Osun State Government made in any capacity into any capacity in all the ministries, departments, agencies, commissions, boards and parastatals after July 17, 2022 are hereby nullified.
"All appointments in the service of Osun State Government made in any capacity into any capacity in the ministries, departments, agencies, commissions, boards and parastatals after July 17, 2022 are hereby reversed.
"All appointments of traditional rulers made by Osun State Government after July 17, 2022 are hereby ordered to be reviewed to ensure there was strict compliance with due process of chieftaincy declarations and native law, custom and tradition relating to such chieftaincies. In the case of Ikirun, Iree and Igbajo, to avoid further breakdown of law and order, the appointments of Akinrun of Ikinrun, Aree of Ire and Owa of Igbajo are hereby put on hold pending review. Subsequently, the palaces of Akinrun of Ikirun, Aree of Iree and Owa of Igbajo should remain unoccupied, while security agencies are hereby ordered to take charge."
However, the governor through his spokesperson, Olawale Rasheed, speaking yesterday on a private radio station, Rave FM, in Osogbo, during a talk show programme, 'Frank Talk', said Adeleke had not sacked any worker.
,
He said the appointment and employment made by the Oyetola administration would be reviewed to ensure legality and due process, stressing that nobody had been sacked, the executive order was misquoted.
All Progressives Congress (APC) in Osun State has described the setting up of review panels by Governor Adeleke as an afterthought designed to arrive at predetermined outcomes.
The party urged the governor to settle down to study the handover notes, so as to prevent the blunders he was committing.
In a statement signed by its Director of Operations, Sunday Akere, APC said: "We told you from day one that these people have nothing to offer. We can all see from their first action that they are even confused.
"They had told us long time ago that they were coming to sack. They came and announced it. Why set up a panel after taking a decision? What they are doing can be likened to doing ablution after observing prayers. Who does that?"
Governor Adeleke has ordered the dissolution of non-statutory boards.
Spokesperson Malam Olawale Rasheed said in a statement that the directive was conveyed to heads of ministries, departments and agencies by Mr. Teslim Igbalaye, the Secretary to the State Government