2023 ELECTION: DAPO ABIODUN WINS RE-ELECTION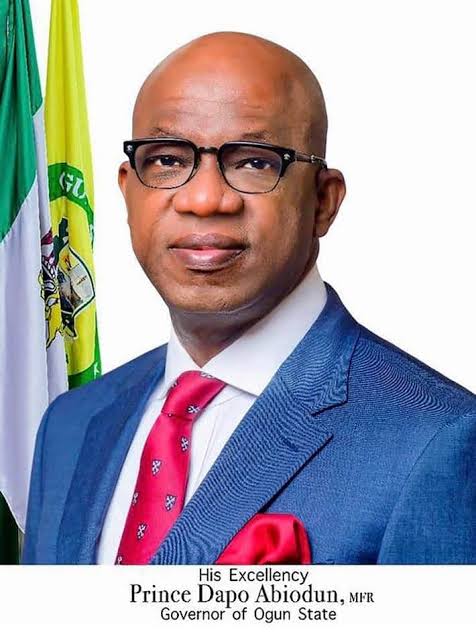 2023 ELECTION: DAPO ABIODUN WINS RE-ELECTION
The Governor of Ogun State, Dapo Abiodun, has been reelected for a second term of four years
The All Progressives Congress (APC) candidate was declared the winner by Prof Kayode Adebowale, the state returning officer of the Independent National Electoral Commission (INEC) in the March 18, 2023 governorship election in Ogun State.
Abiodun polled 276,298 to defeat his closest rivals — Ladi Adebutu of the Peoples Democratic Party (PDP) who scored 262,383 as well as Biyi Otegbeye of the African Democratic Congress (ADC) who got 94,754 votes and who has the backing of former governor and serving APC senator, Ibikunle Amosun.
"That Abiodun Adedapo Oluseun of APC, having satisfied the requirements of the law is hereby declared the winner and is returned election," Adebowale stated.
Governorship elections were held in 28 of Nigeria's 36 states on Saturday. The governorship and state assembly elections were held a week later than initially scheduled after a court case forced INEC to move them forward.
Eight of the 36 states — Anambra, Bayelsa, Edo, Ekiti, Imo, Kogi, Osun, and Ondo — have governorship elections "off-season" due to litigations and court judgements.
In alphabetical order, the 28 states where governorship elections were on March 18 are Abia, Adamawa, Akwa Ibom, Bauchi, Benue, Borno, Cross River, Delta, Ebonyi, Enugu, Gombe, Jigawa, Kaduna, Kano, Katsina, Kebbi, Kwara, Lagos, Nasarawa, Niger, Ogun, Oyo, Plateau, Rivers, Sokoto, Taraba, Yobe, Zamfara.
Of the 28 states, 11 serving governors including Abiodun sought reelection while 17 outgoing governors are in the final weeks of their constitutional two-term limits of eight years, having been sworn in on May 29, 2015.
Trait Media Boss, Olakunle Odetoogun Glitz In Two-In-One Celebration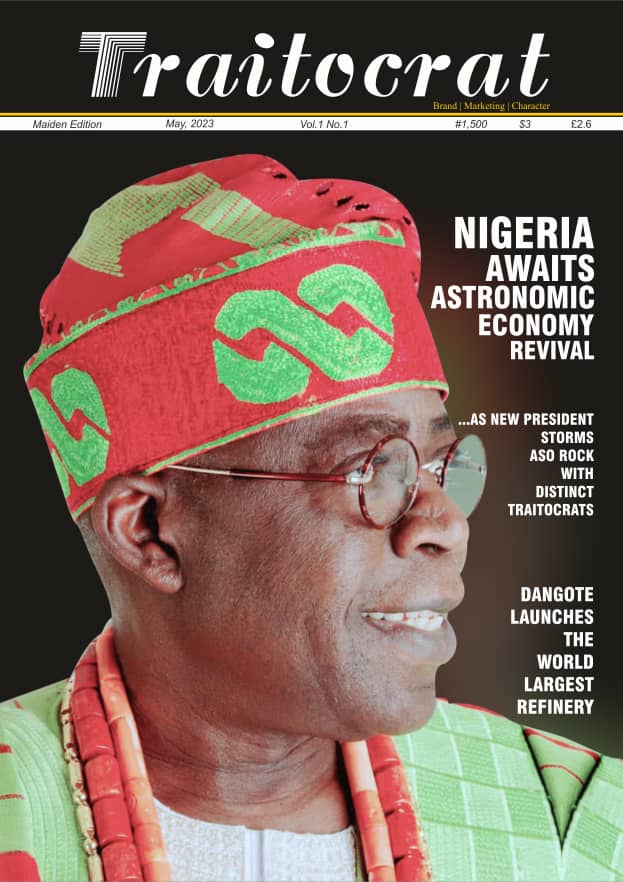 Trait Media Boss, Olakunle Odetoogun Glitz In Two-In-One Celebration
Sahara Weekly Reports That This effervescent media entrepreneur, Odetoogun A. N. Olakunke is presently blistering and glittering in a double-edged celebration of his birthday and launching of his intellectual 'baby', Traitocrat Magazine and Online platform.
The very hardworking, intelligent and investigative pen pusher like Odetoogun A. N. Olakunke belongs to the calibre of thoroughbred journalists who distinguish themselves as viable wordsmith and media experts with strong penchant for investigative journalism.
Odetoogun is appreciating the Almighty God who gave him the rare opportunity of witnessing yet another year in perfect health and all goodies of life. He is also using this medium to express his gratitude to business partners, advertisers, clients, family and well-wishers who have kept and are still keeping very strong faith in all his life's pursuance.
The astute member of the forth estate of the realms could be described as a man of unique intellectual endowments which he has used to propel the media image of Traitocrat Magazine and it's online platforms diligently.
Trait News celebrates you
Civil Society Organization Calls For International Warrant of Arrest on Ladi Adebutu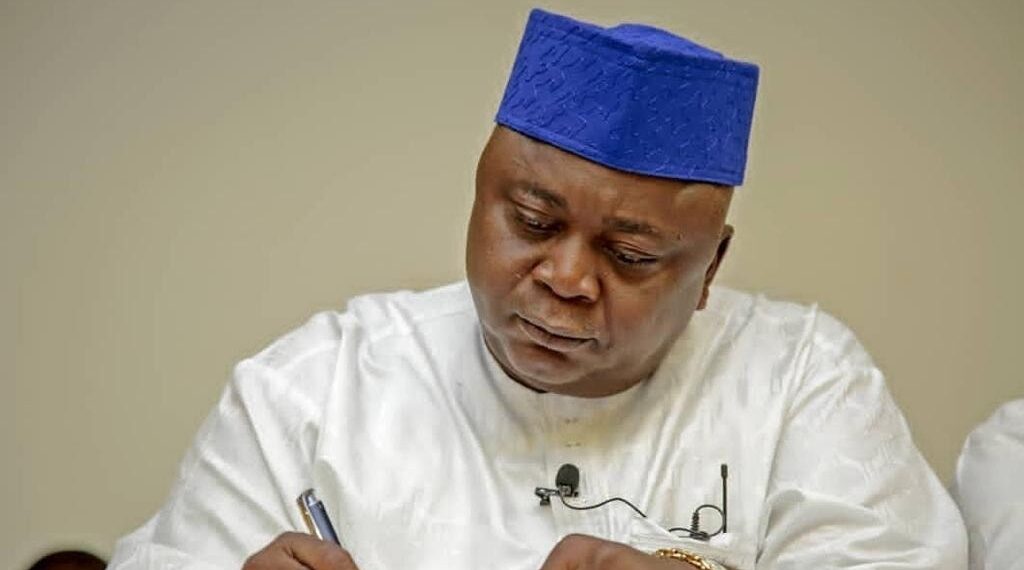 Civil Society Organization Calls For International Warrant of Arrest on Ladi Adebutu
A
civil society organization
Committee for the Protection of Peoples Mandate (CPPM) has called for an international warrant of arrest on Mr.
Ladi Adebutu
, the Peoples Democratic Party (PDP) gubernatorial candidate in the March 18th, 2023 gubernatorial election in Ogun State for alleged violation of Nigeria's Electoral Act and for ignoring police invitation.
In a press statement issued on Wednesday and signed by it's Executive  Director, Nelson Ekujumi, the group said it has followed with keen interest the police investigation of Mr. Ladi Adebutu incontrovertible vote buying scam during the Ogun State gubernatorial election of 18th March, 2023 in which voters were induced at the polls on election day with a pre loaded ATM cards with the inscription Dame Caroline Scheme to the tune of ten thousand naira (N10, 000) to vote for Mr Adebutu on election day, which amounted to a violation of Nigeria's Electoral Act (2022) as amended.
According to Nelson Ekujumi, CPPM physically witnessed this flagrant violation of the electoral Act on election day by Mr Ladi Adebutu and his party from the reports of it's deployed observers as well as through complaints by some voters who felt that they were deceived to vote and collect ten thousand naira when some of the pre loaded ATM cards could not be redeemed, while others were redeemed, unaware that they were accessories to a crime. This anomaly and electoral Act violation is contained in CPPM observation report and has now been corroborated by the interim report of the Nigeria Police investigation of this crime against the Constitution of the Federal Republic of Nigeria. This case "must be pursued to a logical conclusion to serve as a deterrent to politicians and sanitize our democracy ," the statement added.
The civil society organization noted that the report of the Nigeria Police investigation with regards to the inducement of voters with the pre loaded ATM cards with the inscription Dame Caroline Scheme and provision of POS terminals within the vicinity of polling stations in Ogun State on election day to redeem the ten thousand naira vote buying money is public knowledge and verifiable.
The Committee for the Protection of Peoples Mandate (CPPM) used the occasion of the press statement to commend the security agencies for this painstaking and thorough report and for the arrest of some of the perpetrators of this violations of the Electoral Act on election day for which their statements and exhibits were used as part of the investigation to establish that the PDP gubernatorial candidate, Mr. Adebutu, who is now on the run, has a case to answer.
The civil society organization then called on the Nigeria Police to interface with interpol to issue an international warrant of arrest on Mr Adebutu, who is trying to deflect from his alledged violation of the electoral Act by fleeing the country under the guise of his life being under threat which is a ruse.
Thank you.
Nelson Ekujumi
Executive Director.
Lagos Lawmakers-elect Reveal Why They Endorsed Obasa
Lagos Speakership: Why Lawmakers-elect Endorsed Obasa – Temitope
– Lawmaker declares no controversy about Lagos speakership
– Says states, National Assembly now study Lagos laws
Thirty-nine lawmakers-elect of the Lagos State House of Assembly are supporting Speaker Mudashiru Ajayi Obasa for the leadership of the 10th Assembly, a member of the House, Hon. Adewale Temitope, has said.
Adewale, who is the chairman of the House Committee on Transportation, said the endorsement of Obasa followed a resolution reached by the lawmakers-elect to have the Speaker continue with "the good work he started in 2015 and sustained in the ninth Assembly."
Speaking in an interview session with some journalists in Lagos on Thursday, Adewale said the State was fortunate to have Obasa adding that the latter had succeeded in changing the face of legislative practice in Nigeria.
"We now have a Lagos Assembly that other states visit to learn from. We have bills that have been studied by the National Assembly. We have laws that have shaped our State in favour of the people.
"Through his leadership style, lawmakers are now, more than before, closer to their constituents because we see him living in the midst of his people in Agege and making sure he reaches out to every individual that seeks his attention.
"Lagos cannot afford not to have him as Speaker if the fortunes of true governance enjoyed by the State must be sustained.
"Obasa is a stabiliser and has sustained the peace and unity in the House. He is a very accommodating leader who is ready to learn and relearn," he said.
The lawmaker further noted that under Obasa's leadership, the House now has the highest number of non-executive-sponsored bills which have helped secure the State and created employment.
"Obasa has defended so well the legislative arm of government. Today, we have one of the best Houses of Assembly in Nigeria because we have practised all that the others are just asking for. He has moved the House from where it was before to be above the common standards of excellence.
"I can tell you there is nobody who will challenge him successfully. If you are talking about loyalty, he is very loyal to the party, he is loyal to the elders of Lagos and loyal to Asiwaju Bola Tinubu. Above all, he continues to uphold the tenets of democracy.
"This is a man who has practised everything you call legislature and he has been impacting knowledge in everyone of us. Moreover, we are going into the 10th Assembly with a House that has many new members.
"As a result of this, he has more job to do. He needs to train a lot of people so that the tenets of the legislature and the institution can continue to stand alone in the face of separation of powers," Adewale added.