2023 Elections: Nigeria's Christendom for Unity or Disunity of the Nation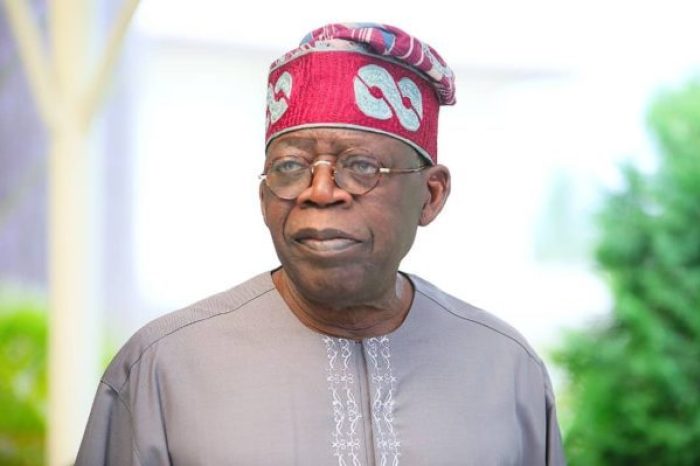 2023 Elections: Nigeria's Christendom for Unity or Disunity of the Nation
The body of Christ has never been this divided over politics, this is fueled by the aggressive and loud manner the Christian Association of Nigeria (CAN) has been going about its campaign for recognition, it would be recollected that CAN had faced similar disunity when the Catholic Secretariat of Nigeria pulled out of the association during the period Pastor Ayo Oristejafor was the president it only returned in 2018 and this time around making utterances that will polarize the pulpit.
Recently when a group of about 30 clergymen from various churches and denominations across Nigeria stormed the unveiling of the APC candidate, Asiwaju Bola Ahmed Tinubu's running mate, Senator Kashim Shettima in support of his aspiration for the office of the President, the clergymen were talked-down on by others in the Christian community, most vocal is the Vice President of CAN (19 Northern States and Abuja) and its chairman in Kaduna State, Rev. Joseph John Hayab, who described them as hire mechanics.
In his words "BAT is free to hire mechanics and other artisans and sew clerical garments for them. An effort that will only add to their many ropes when the political exercise is over but will not change the need for fairness and justice that CAN is calling for."
The tone of CAN representative set the social media on fire as this seems to be the basis with which these clergies are been abused, this singular action has brought ridicule to the body of Christ since findings revealed some of those people are actually known to the Rev. Joseph John Hayab, take for example Reverend Father Hyacinth Alia, of Gboko Catholic Diocese Benue State who is also the APC Governorship Candidate in the State, also Bishop Edward Williams Chanomi of Chapel of Peace Mararaba, Abuja.
In the words of Mahatma Gandhi, an Indian lawyer, anti-colonial nationalist and political ethicist who employed nonviolent resistance to lead the successful campaign for India's independence from British rule, and to later inspire movements for civil rights and freedom across the world, "The essence of all religions is one. Only their approaches are different."
It will be recalled that Christianity like Islam preaches peace and unity but the current trend shows religion is being used as a platform for power by many of these pastors who would ignore competence to stake a claim at a place in political relevance.
Pastors are regarded as an epitome spirituality and intelligence who are usually apolitical since it is expected they are fathers to their diverse congregation and the prospected ones, but that has since changed since they are now vocally and angrily expressing their displeasure that Asiwaju Bola Ahmed Tinubu did not choose a northern Christian as a running mate even when no northern Christian has emerged the CAN president in over 40 years.
The choice of words of some of this leaders shows they have an axe to grind even when both the Presidential candidate are known to be liberal and has even expressed their mind about not representing any religion but Nigerians, after the appearance of the clerics at the unveiling days back, the tone of the CAN representative that issued a statement is that of somebody who will not care if the country will go into flames.
The attendance of the clergy caused a great deal of controversy and speculation as online sleuths picked holes in their attire, claiming that their shoddy appearance was proof of a conspiracy on the part of the APC to invite fake Christian leaders to the unveiling.
When asked about their decision to attend the event decked in religious garb, one attendee who did not give his name said "I am proud to be a Christian BAT supporter. I have no problem with a Muslim-Muslim ticket because I very much believe in the Jagaban".
Another one of the clergy identified as the senior pastor of Yoke Breakers Prophetic Ministry, Bishop Ugokwe Prince; the founder Christian and Muslim Love International foundation said; they believe in the unity and religious harmony of the country.
Speaking further he disclosed that they are to show support and solidarity and offers prayers for the party and also to advise in areas they believe as a group of clergy can contribute to the party to get it right in the forthcoming presidential and general election come 2023, he stated.
Even when Tinubu has politely and categorically defended his choice of Kashim Shettima as the man who can help him bring the best governance to all Nigerians, regardless of their diverse religious affiliations or considerations of ethnicity or region, these naysayers will not stop at discrediting and condemning the Muslim-Muslim ticket over a mundane issue of a same faith ticket in d presidential race of a country with such magnitude like Nigeria.
It stands to reason that such primordial religious sentiments shouldn't be allowed to becloud our collective entity as one big united family, religion or no religion.
Abiodun Abudu-Balogun Urges The People To Be Calm On APC's Muslim-Muslim Ticket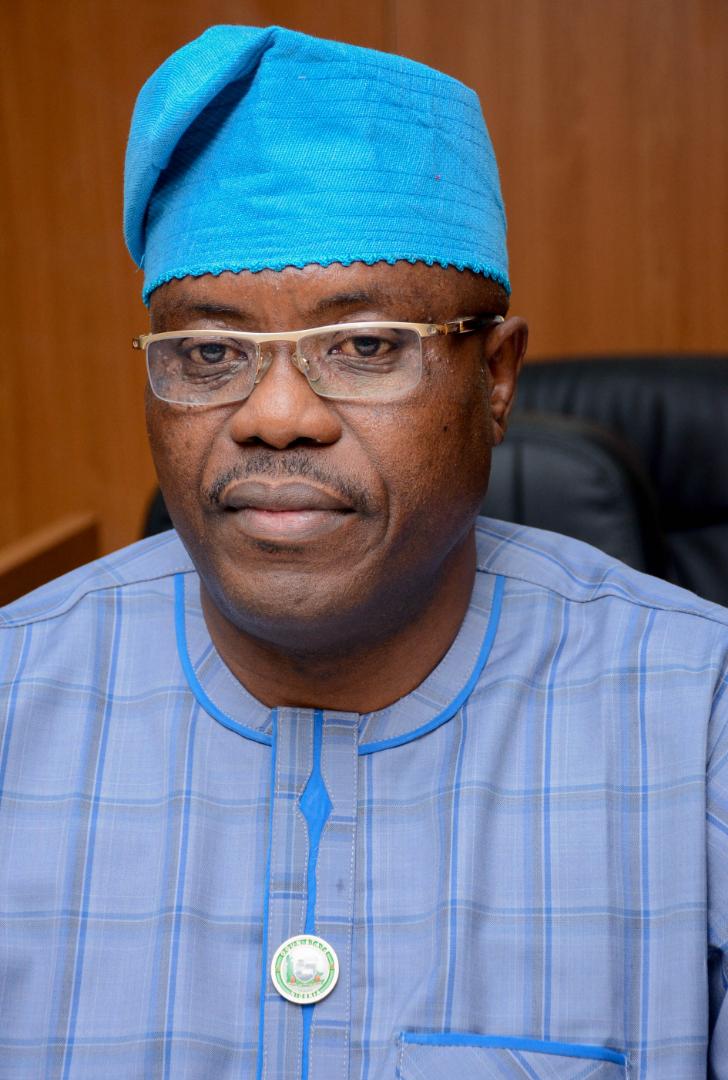 Abiodun Abudu-Balogun Urges The People To Be Calm On APC's Muslim-Muslim Ticket
Former Federal lawmaker and estwhile Commissioner in Ogun state, Hon Abiodun Abudu-Balogun has appealed for calm on Asiwaju Bola Tinubu's Muslim running mate.
Speaking to newsmen recently, Abudu-Balogun believed that it was the opposition party who are afraid of defeat by the APC combination that are hitting up the polity unnecessarily.
According to him Asiwaju Bola Ahmed Tinubu was not elected at the last APC presidential primaries because he is a Muslim but rather because of his pedigree, competence, capability, ability to deliver and commitment to the Nigerian project.
He was elected among other contestants in line with the party's decision to field a southern candidate which is quite logical after 8 years of President Buhari from the north.
Hon Abiodun Abudu-Balogun also stated that Sen Kashim Shetima was not chosen as running mate by Tinubu because of religion but rather as a result of his competence and capacity.
While appealing to a section of the media to stop hitting up the system for no good reasons, he posited that hunger and poverty does not know religion. Hon Abudu- Balogun concluded by appealing that it is time to change the narrative to issues of Nigeria's economic development and future growth rather than keep dwelling on mundane divisive issues like religion and ethnicity.
When asked about his position on the last APC primaries in Ogun state in which he participated, he simply said no comments.
PDP Postpones caucus, NEC meetings as moves to sack Ayu Gets Hotter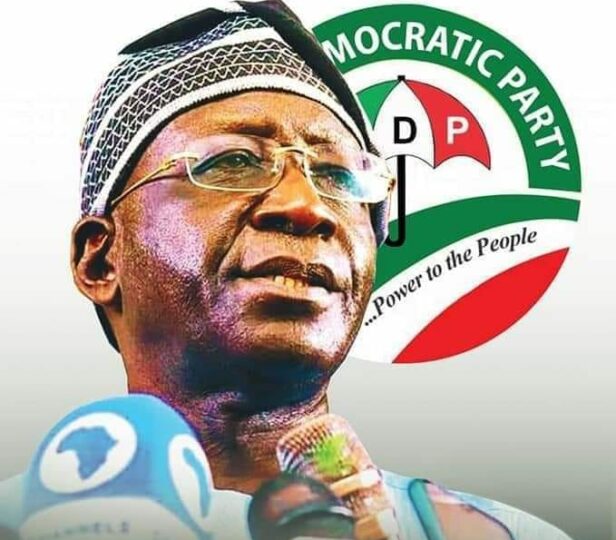 PDP Postpones caucus, NEC meetings as movesto sack Ayu Gets Hotter
The Peoples Democratic Party (PDP) has postponed its National Caucus and National Executive Council meeting over calls for the resignation of its chairman, Iyorchia Ayu.
This newspaper learnt that some of the National Working Committee and Board of Trustees members on Monday advised that the proposed meetings scheduled for Wednesday and Thursday should be postponed to avoid Ayu's removal.
A member of the NWC who craved anonymity disclosed that the embattled chairman was not "helping matters."
"You see, Dr. Iyorchia Ayu's role in this whole crisis showed from day one that he held a bias against Rivers State Governor, Nyesom Wike.
"I can tell you that if the NEC meeting holds, Ayu will be history because tensions are still high. So, some of us advised that the meetings should be postponed until a bit of calm is restored," the source told our correspondent.
Another source said, "There is no problem. We have to postpone the meetings because the Presidential candidate, Atiku Abubakar is not around.
"This is the first NEC meeting we are holding since our primaries and we need the attendance of all leaders.
"We had our BoT meeting last week and we thought we could follow it up with National Caucus and NEC meeting but we cannot have these meetings without Atiku and many others .
"So we have decided to postpone it for about two weeks."
Meanwhile, Senator Samuel Anyanwu, National Secretary of the PDP said a new date for the NEC meeting will be announced in due course.
"This is to inform all members of the PDP National Caucus and National Executive Committee that the meetings of the two bodies earlier scheduled for Wednesday, August 10 and Thursday, August 11, 2022, respectively, have been postponed," Anyawu said.
2023: Major Boost For Atiku In The Presidential Race as 1,615 APC members defect to PDP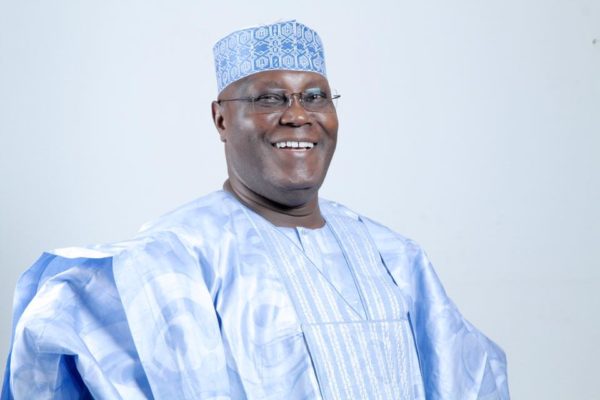 2023: Major Boost For Atiku In The Presidential Race as 1,615 APC members defect to PDP
One thousand, six hundred and fifteen card-carrying members of the All Progressives Congress (APC) have reportedly defected to the Peoples Democratic Party (PDP) in Adamawa State.
The APC members from the Toungo Local Government Area of the state were received into the PDP last Saturday, Naija News learnt.
Speaking on behalf of the defectors, Mustapha Albashir, Alhaji Gana and Mallam Yahaya Abubakar said they are more people ready to follow them into the PDP. According to them, after seven years in the APC, they cannot reckon with any tangible thing the party has achieved under President Muhammadu Buhari.
They lamented the country's worsening insecurity, stagnation and poverty under the APC administration, saying they have learned their lessons after voting out PDP in the 2015 elections.
The defectors furthered stated that Buhari's government failed to fulfil its campaign promises to Nigerians.
The defectors who were received by the Adamawa State chapter chairman of the PDP, Tahir Shehu, said they now felt convinced that the umbrella camp was the right place because of the real change brought by Governor Ahmadu Umaru Fintiri since 2019 when the PDP ousted the APC in the state.
Abubakar said, "Our journey into the APC was meaningless, we ganged up to defeat the PDP since 2015 but we have realised we made a mistake.
"We beckoned on our children and family members, to retrace their steps as a show of appreciation for the progress we have seen in Toungo because this council has been in darkness since its creation over 30 years ago before the PDP administration of Governor Fintiri reconnected the council to the national grid.
"We are not ingrates, because what the administration has done is a debt, we must repay with our votes and support. Sadly, the APC has set us back and we are leaving the party for the party that has brought us development."