21 Year Old Tomike Junad Drops New single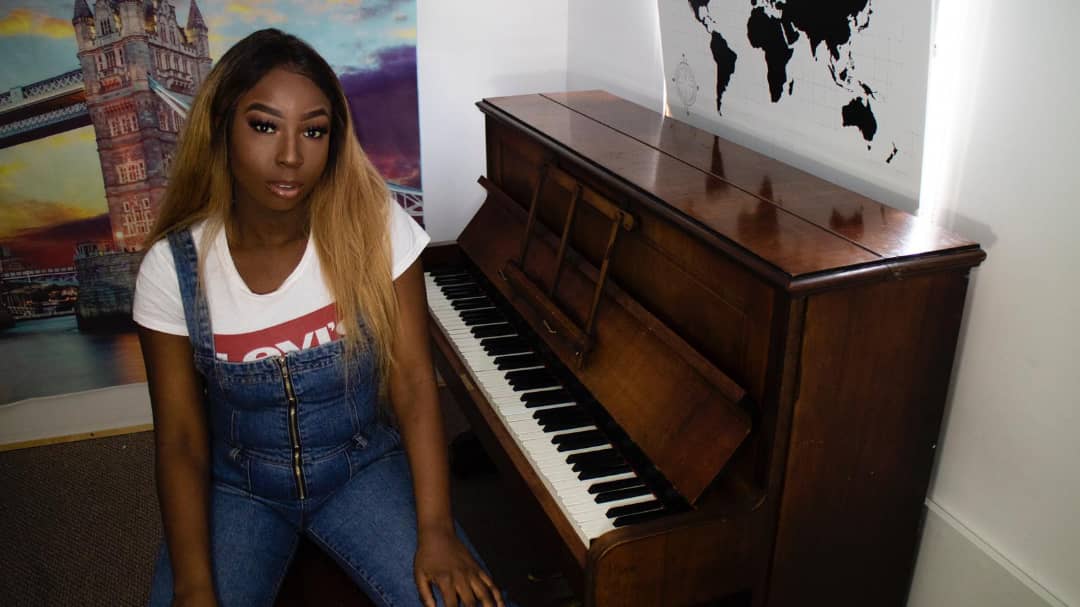 What's meant to be, like the saying goes, will definitely always find it's way to fruition. When Tomike Junad, the 21 years old Irish born Nigerian girl stepped on the stage to thrill the wife of the former US President, Mrs. Hillary Clinton with a song during one of her historic visits to the Republic of Ireland, little did she know that life is what happens to us while we are busy making other plans.
After her brief stint in music and having shone like a million stars after that epoch making performance for the visiting US top shot, the beautifully talented Tomike took a short break to equip herself and fulfil her belief that education is the foundation upon which we build our future.
Being the only key to unlock the golden door of freedom, Tomike who's a daughter of a Nigerian born female Irish banker, Tina Akinola Junad got serious with her studies until she successfully pursued a degree in Law from one of Irish prestigious tertiary institutions of great learning.
The 21 years old baby lawyer who has been able to delve into neo-soul, soul, R&B, Jazz and Afro Swing musics soon found her way back to the entertainment world. Her debut single she titled, On The Low drops this Thursday, April 4th, 2019.
The single reflects a new side of the promisingly talented Tomike that has never been expressed, and which depicts a Soul and R&B feel to it. The song is about putting love over pride whilst attempting to fix conflicts in a relationship, as she does so with a soothing melody and heartwarming lyrics. Tomike is also set to release an EP this summer 2019, titled Stages of Love.
With her unique voice and super rendition, Tomike endeavours to bring a new style into the Irish music industry with her EP "Stages of Love" where she is influenced by artistes such as Jorja Smith and Mahalia and how their sound make people feel in terms of vulnerability and raw emotion within their music. The tracks, according to her are set on reflecting the emotions she felt whilst going through different stages of being in Love whilst in a relationship.