24-Hours After Release, Primate Ayodele's 2023 Prophecies Come To Pass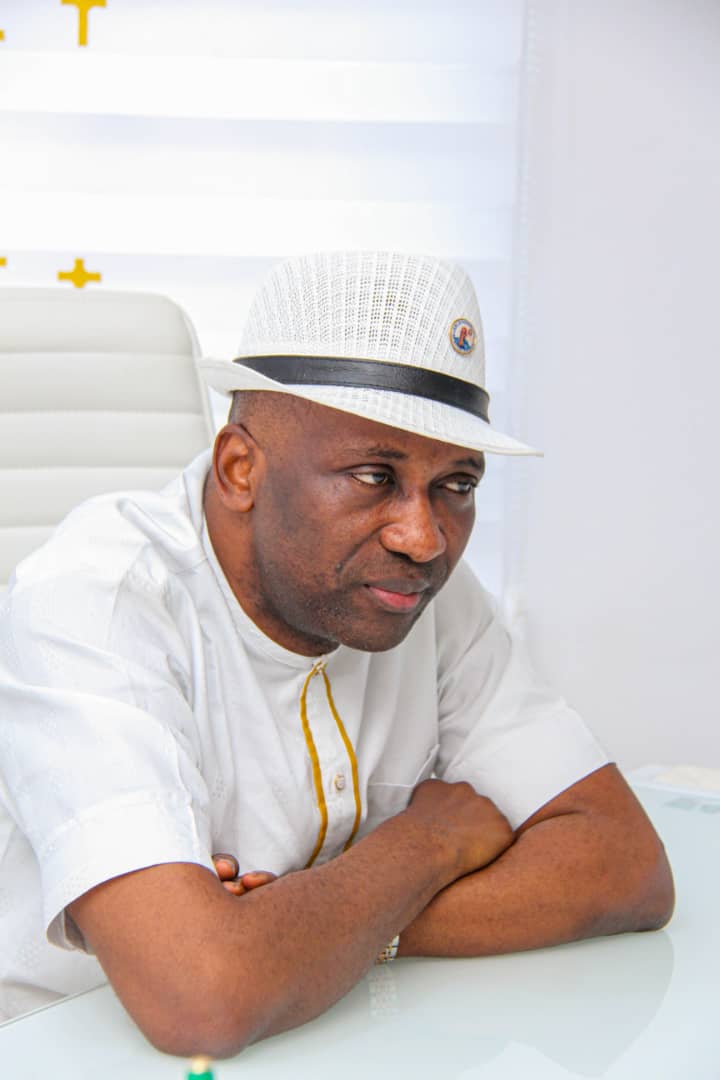 24-Hours After Release, Primate Ayodele's 2023 Prophecies Come To Pass
Primate Ayodele has yet again proven his call as a true man of God with the fulfillment of his 2023 prophecies which was released yesterday Thursday, 24th of December, 2022 around 9am.
Whenever Primate Ayodele releases prophecies, there are signs that follow to authenticate and they have never failed for once.
Among the prophecies that were released yesterday, about three have come to pass already in the education, aviation and political sector.
In his 2023 prophecies which is about 73 pages, Primate Ayodele made it known that the aviation sector of Nigeria will lose a prominent person that will cause so much pain in the industry (pg 32). Just a few hours after Primate Ayodele released the prophecies, the CEO of Max Air, Bashir Mangal was confirmed dead, fulfilling the prophet's prophecy.
Also, in the newly released 2023 prophecies, Primate Ayodele warned against the death of any Nigerian player. As he warned, before the day ended, news broke out that a Nigerian footballer died after slumping in Jos.
In the same vein, the kidnap attack on students of Kogi state polytechnic have confirmed the prophecy of Primate Ayodele. The man of God stated this on page 43 of the prophecy book that he foresees a kidnap attack on Nigerian students.
Also, the man of God warned against explosions and bombings around the world (pg 37). A fuel tanker has just exploded today in South Africa, killing about 10 people.
In addition to his many fulfilled prophecies, some of his past prophecies have just been fulfilled and they are not just limited to Nigeria alone; other parts of Africa are also involved.
The Togolese president has just sacked the country's armed forces minister due to reasons unknown but there are insinuations that this is related to the insecurity level being faced in some parts of the country. In a video shared on his church's social media page recently, Primate Ayodele categorically stated that the country's security will be a mess and that the president will find it difficult to scale through it.
Questions have begun to be raised concerning the frequency of Primate Elijah Ayodele's prophecies and how they always come to pass exactly the way he put them. People have started asking if he is the only prophet in Nigeria because other prophet don't talk as much as this and those that even used to have stopped talking.
Primate Ayodele has been prophesying for many years yet there has never been a time when he lost relevance. Just a few days ago, about 100 prophecies of the man of God that got fulfilled only in 2022 went viral; a feat that other men of God have not attained. It is also on record that Primate Ayodele has more than 15,000 fulfilled prophecies to his credit, all by God's grace.
Primate Ayodele Visits Police Stations, FRSC Office In 17 Days Of Appreciation And Philanthropic Impact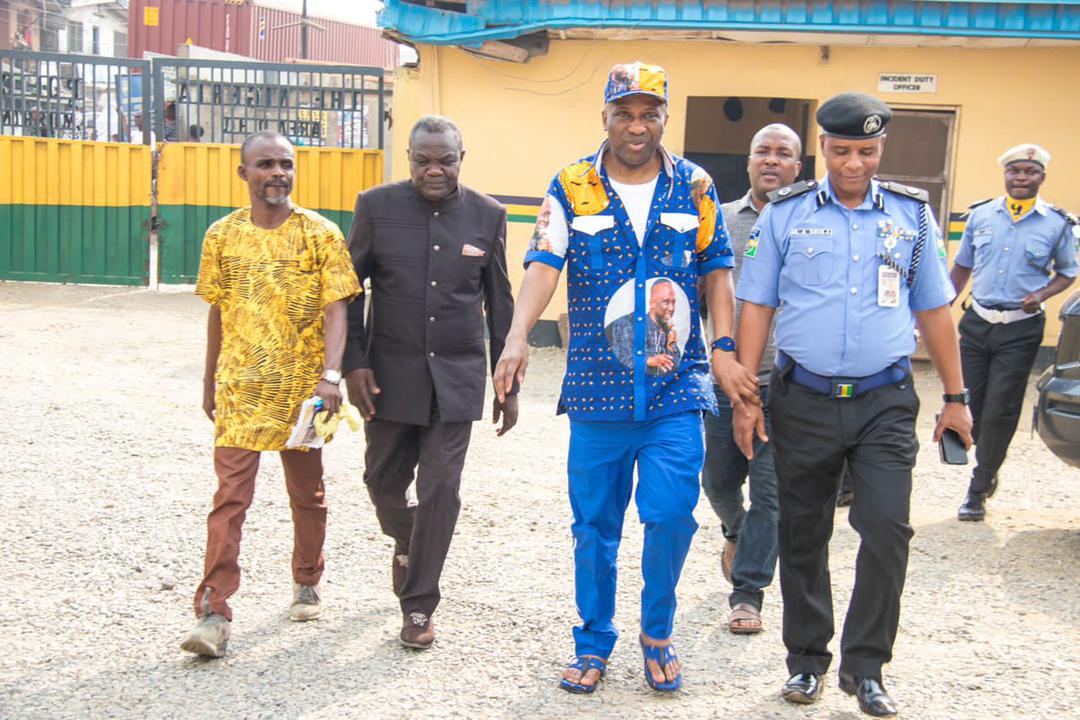 Primate Ayodele Visits Police Stations, FRSC Office In 17 Days Of Appreciation And Philanthropic Impact
The Leader Of INRI Evangelical Spiritual Church, Primate Elijah Ayodele has visited police stations in Lagos state and federal road safety corps (FRSC) office in his ongoing 17 days of appreciation and philanthropic impact.
Today Wednesday, 8th Of February 2023, being the 11th day of the programme, the man of God visited about 10 police stations and FRSC offices in Lagos state to appreciate the officers and encourage them in their service to the country.
Primate Ayodele who has always spoken well of the Nigerian police was well received by the officers with smiles on their faces. The FRSC officers were also delighted by the visit of the prominent man of God who has always identified with them annually.
During his visit to these institutions, Primate Ayodele appreciated the officers for rendering quality services to the country, while encouraging them to do more. He also prayed for God's protection upon their lives and families.
''My visit here is to appreciate you for the many good works you have been doing in the country. You have ensured that lives and properties of the citizens are secured by all means despite the criticism against your institution. I want to encourage you not to listen to detractors but remain focused on your job. I pray God continues to protect you and your families as you carry out your duties''
Simultaneously, free medical services were held at the church's Lagos headquarters today for the aged, physically challenged and youths.
Since the beginning of the 17 Days of Appreciation and Philanthropic Impact, Primate Ayodele has been to the homes of the aged, sick and downtrodden. He has also visited several schools in Lagos and Ogun state.
The man of God will continue this programme till Tuesday, 14th Of February, 2023 when the grand finale will be celebrated with different categories of empowerment to the widows, students, youths, church members, journalists, and many more.
BUA GROUP, FG FLAG-OFF N116bn CONSTRUCTION OF 132KILOMETRES KANO-KAZAURE-KONGOLAM DUAL CARRIAGE ROAD UNDER PRESIDENTIAL EXECUTIVE ORDER 007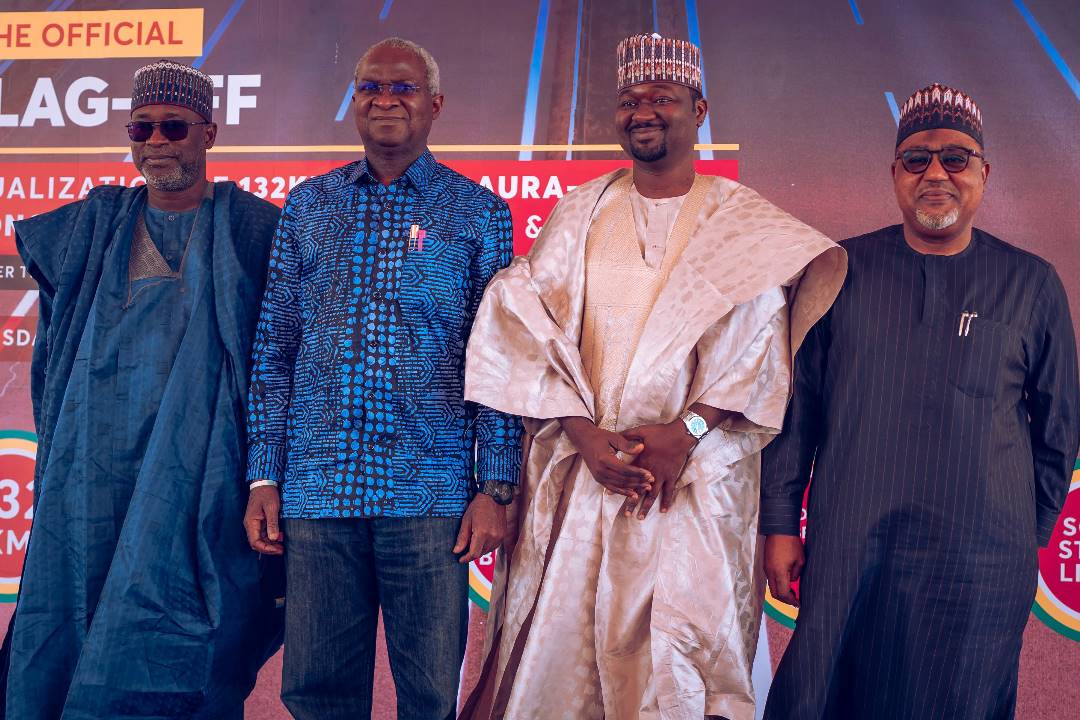 BUA GROUP, FG FLAG-OFF N116bn CONSTRUCTION OF 132KILOMETRES KANO-KAZAURE-KONGOLAM DUAL CARRIAGE ROAD UNDER PRESIDENTIAL EXECUTIVE ORDER 007
BUA Group, one of Africa's largest infrastructure conglomerates, has flagged off the expansion and dualization of the 132km Kano-Kazaure-Kongolam highway in collaboration with the Federal Ministry of Works and Housing in line with the Presidential Executive Order 007 Road Infrastructure Development and Refurbishment Investment Tax Credit Scheme.
The 116billion Naira project was flagged-off by the Minister for Works and Housing, Babatunde Raji Fashola, in a ceremony in Kazaure, Jigawa State, and will pass through Kano, Jigawa, and Katsina states from Dawanau Roundabout in Kano State to Kongolam in Katsina State. According to the Minister, BUA Group will be the sole financier of the project to dualize the 132 km road as part of its ongoing commitment to infrastructure development. Also present we the Honourable Minister for Water resources, Engr Suleiman Adamu, and the minister of State for Works and Housing, Hon. Umar Ibrahim El-Yakub and various emirs.
Speaking at the official ceremony, Kabiru Rabiu, Group Executive Director of BUA Group, said that BUA remains committed to partnering with the Government on critical projects and initiatives that will fast-track human, social, and infrastructural development across the country. According to Rabiu, BUA Group which is solely financing the project, has already mobilized equipment to site and has the capacity, expertise, and resources to complete the road on schedule. He also thanked President Muhammadu Buhari and the Honourable Minister of Works and Housing for approving the project and restated the Group's commitment to delivering a dual carriage road that will rank amongst the best in Africa. According to Kabiru Rabiu, the dualization project which is being solely financed by BUA Group is a demonstration of BUA's commitment to infrastructural development within Nigeria. He also commended the major roles played by the Minister of Works and Housing, Minister of water resources as well as the Minister of Finance and budget planning in actualizing the project.
In his speech, the Minister of Works and Housing, H.E Babatunde Raji Fashola (SAN), reiterated the commitment of the President Muhammadu Buhari led administration towards infrastructural development. According to Fashola, the 116billion Naira Kano-Kongolam highway which is being constructed by BUA Group with allied infrastructure, will complement the ongoing rail infrastructure projects of the federal government in the North West region of Nigeria, and also open up more economic opportunities for Nigeria and the greater West African region.
Fashola further stated that the best way to develop the country was through Public Community Private Partnership, (PCPP) given the ₦348trillion injection needed over a 10-year period to bridge the nation's infrastructure gap. Fashola further applauded the management of BUA Group for its continuous effort in infrastructural development and emphasized the need for the State Governors of Jigawa, Kano and Katsina and traditional institutions to remove all encumbrances on the Right-of-Way of the project so as to allow the Contractor have full access to the width of the carriageway for the continued execution of the project for which implementation has already commenced.
On this part, the Honourable Minister for State (works and Housing), Hon. Umar Ibrahim El-Yakub said, "It's a very big project that traverses the 3 states of Kano, Jigawa and Katsina states. The project will further open up the country by enabling access to neighbouring countries i.e. Niger Republic via Katsina State. The road, when completed, will feature three bridges – Ungoggo Roundabout, Kazaure and Daura and also include pedestrian crossings at eight locations along the project corridor and solar street lights for safe driving during nighttime which will be critical to development in the three states. The Honourable Minister for Water Resources, Engr. Suleiman Adamu, during his speech, urged the contractor, BUA Group, to ensure the highest quality in the construction process and adhere to responsible ESG practices throughout the lifetime of the project. "I am proud to be associated with this project which will have massive developmental impact on the people of Jigawa, Kano and Katsina states. The government will continue to support initiatives and partnerships such as this and we are certain this project and others of a similar nature, will help improve the economic status and quality of life of Nigerians", he added.
The expanded Kano-Kongolam dual carriage highway upon completion, will connect three states namely; Kano, Jigawa, and Katsina and improve interstate travel, make it easier to trade goods and services between the three states, and serve as a major artery for intra-African trade.
Amb. Okoro appoints Chief Charles Nwangwa as DG of his campaign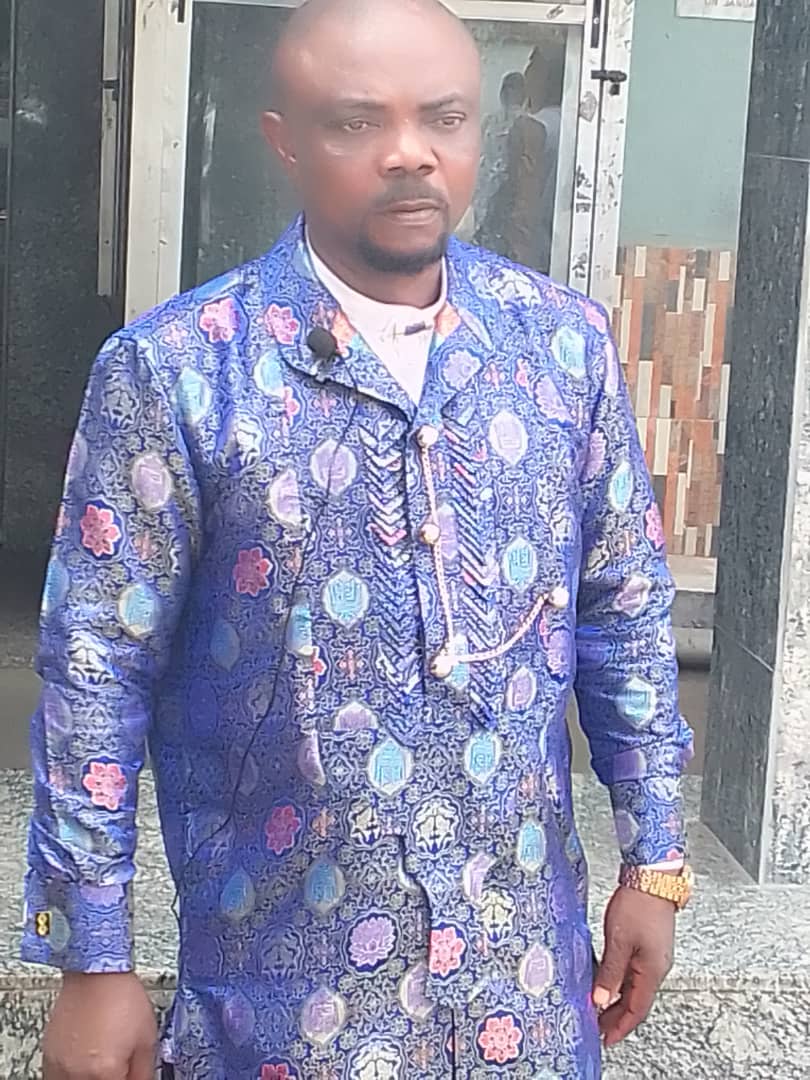 *Amb. Okoro appoints Chief Charles Nwangwa as DG of his campaign*
By Collins Nkwocha
The AA governorship candidate, Amb. Chijioke Okoro has appointed Chief Charles Nwangwa, Akajiugo 1 of Ngwa as the DG of his governorship campaign council.
Chief Nwangwa who never hid his love for a new dawn in Abia state has promised to work tirelessly in order to on ensure that Amb. Okoro gets into the government house and bring the needed transformation and advancement in the state.
His appointment was officially done today and the entire AA party is banking on his wealth of experience to move into the Abia state government house this year as the election is scheduled for March 11th, 2023.