7 PLACES TO BUY CHEAP LAND IN NIGERIA'S BOOMING REAL ESTATE MARKET BY DENNIS ISONG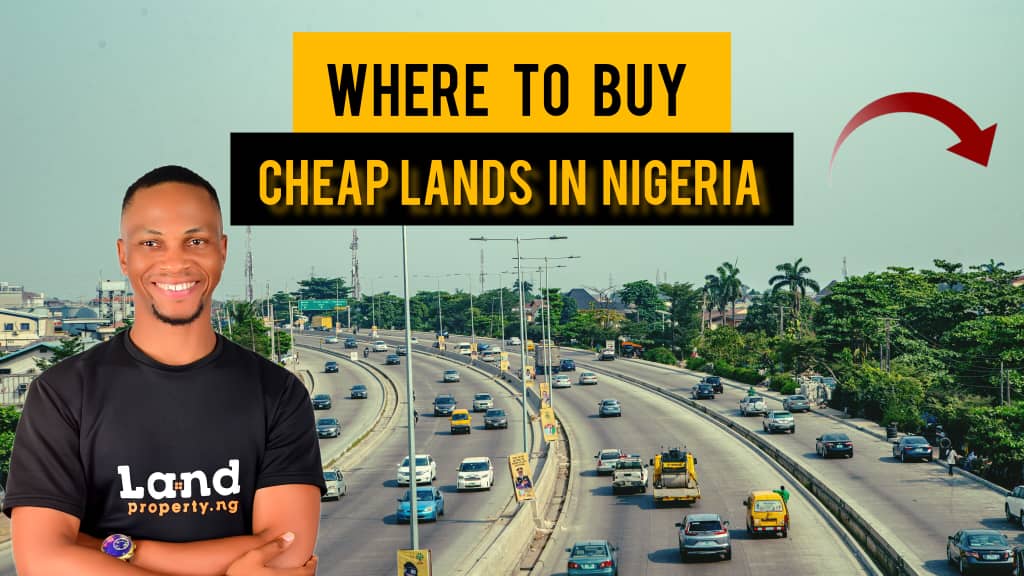 7 PLACES TO BUY CHEAP LAND IN NIGERIA'S BOOMING REAL ESTATE MARKET BY DENNIS ISONG
Studies have shown that Nigeria is the most populous country in Africa, with almost 52% of its population in urban areas.
This is because most of the country's population is migrating to the cities. After all, the city is considered a place where you can get a better life and also greener pastures.
When people keep migrating to a city, one thing is sure to happen and that is the high demand for accommodation. This positively affects real estate because there will be a boom in the sector.
And as the currency loses its value and erodes the middle class, also the price of real estate skyrockets, and a lot of people are looking for cheaper places to buy land and own real estate.
In Nigeria, not all lands can be made for an excellent strategic investment despite how blessed the country is when it comes to land. The major deciding factors on where to buy lands in Nigeria are development, the standard of living, and good amenities.
So, where can we find cheap lands in Nigeria?
Lugbe (Abuja)
Lugbe has a strategic location that places it among the top places to buy land in Abuja. Although it already has a considerably large population, Lugbe still has plenty of land spaces available for purchase.
The area sits between the international airport and the city center. This places it within the neighborhood of the planned Centenary City.
Centenary City is an autonomous city that the Nigerian government plans to build, similar to Dubai, Monaco, and Singapore.
Lugbe was recently incorporated into Abuja phase 5, which means the area will get a significant facelift soon with more investments, better facilities, and infrastructural services.
All these factors make Lugbe a fine place to own land in Nigeria.
Epe ( Lagos)
Epe is a town in the Nigerian state of Lagos. Epe has become a popular site for persons looking to acquire affordable land in Lagos throughout the years. The town is located in a peaceful location with magnificent scenery and is noted for its fertile soil, making it perfect for agriculture.
The location is one of the key reasons Epe is a great spot to buy cheap land. The hamlet is located distant from the city's hustle and bustle, making it a perfect place for people looking for a tranquil and peaceful atmosphere in which to build their homes.
Furthermore, the cost of land in Epe is very modest in comparison to other areas in Lagos, making it a viable option.
The availability of land is another reason Epe is an excellent spot to purchase affordable land.
Buyers in Epe still have a broad variety of alternatives to pick from because there is still a lot of undeveloped land there.
You are certain to discover a piece of property in Epe that meets your demands and your budget, whether you're looking for a sizable tract of land or a smaller allotment.
The town's population is expanding, which increases demand for houses. Because of this, Epe is a great spot to invest in real estate because your land's value is likely to increase over time.
In addition, the town is rapidly developing, with new facilities and services being constructed to meet the needs of its growing population.
Peter Odili Road (Port Harcourt)
Port Harcourt is one of the busiest cities, bustling with life, and most definitely among the most prosperous states in Nigeria.
We can find these industries in Port-Harcourt: airports, seaports, oil service firms, and petrochemicals.
This state's wealth and resources have contributed to its population growth, and many businesses like malls and residential apartments thrive there.
If you want to buy land in Nigeria, Peter Odili Road is also one of the fastest developing areas in Port-Harcourt. Two distinguished real estates in this area are the Nigerian Liquified Natural Gas and Rainbow estates.
It is also part of the Trans-Amadi Industrial district and only a few kilometers from the central city. If you want to be refreshed and escape from stress, the location is ideal for them. In addition, this area has impressive security and road networks.
Ibeju Lekki (Lagos)
The biggest city in Africa is undoubtedly the best place for anyone looking to buy land.
Lagos State has over 9 million with a thriving economy, and excellent infrastructures, and it's a center of industrialization.
Ibeju Lekki is the best pick for now to buy cheap land.
Ibeju Lekki has a seaport which is advantageous to both the government and private organizations.
This area is set aside for several government projects to aid developments and growth and skyrocket every investment within this region.
Some of the projects include Lekki deep seaport, Lekki free trade zone, and Lekki international airport.
Even multinational corporations companies are not left out. Few of the companies operating there soon include; Dangote refinery, Power oil, Kellogg's, and Dano Milk.
In addition to all these fantastic developments, this area is also spiced up with top sites for tourist attractions like the La Campagne Beach Resort & Park, and the LUFASI nature park, which keeps some internationally endangered species, Lekki International Golf Course, and Lekki Conservation Center.
At the moment, all these projects are still in their developmental stage, which means that it is still possible to cheap land because once these projects are completed, the cost of land in Ibeju Lekki is sure to skyrocket.
Oluloye Estate (Ibadan)
Ibadan is considered a place that is affordable to reside in Nigeria. The cost of land for sale in Ibadan is relatively cheap, and some even say the cost of buying land is lesser than renting a mini flat in some areas in Lagos.
The rapid development of areas like Oluyole Estate, Bodija, Iyaganku, and Ring Road, has made Ibadan part of the list of places where you can get cheap land and find their worth.
These areas are affluent and you can find wealthy people living there.
Also, the road network of these places is good, with constant power supply and security.
Atan Ota (Ogun State)
Atan Ota is located in the Ado Odo/ Ota Local Government Area, one of the 19 Local Government Areas of Ogun State in southwest Nigeria.
Ata Ota is about 45 minutes drive from Sango, and it's a rapidly developing place. Also, Atan-Ota is close to Lagos. Atan-Ota has a link to the Badagry expressway which makes it possible to access Lagos through Agbara.
Whether you are buying land in this area for investment purposes or building a home: then you are in good company because there is a high level of industrialization in this area coupled with institutions like Covenant University, Bells University, and Ogun State Institute of Technology.
Mowe(Ogun State)
Mowe is a town located in Ogun State, Nigeria. It is situated along the Lagos-Ibadan Expressway, which makes it easily accessible from Lagos, Nigeria's commercial capital.
In recent years, Mowe has become a popular destination for real estate investment due to its proximity to Lagos and the availability of land at relatively affordable prices compared to Lagos.
Mowe has a lot of potential for real estate investment due to its strategic location and rapid development.
The town is already home to several housing estates, commercial centers, and other amenities.
The ongoing expansion of the Lagos-Ibadan Expressway, which passes through Mowe, is also expected to further boost the town's real estate potential.
One of the factors that make Mowe attractive for real estate investment is the availability of land.
The town has large expanses of undeveloped land that are suitable for residential, commercial, and industrial purposes.
The cost of land in Mowe is also relatively lower than in other nearby towns such as Magboro and Arepo.
Another factor that makes Mowe attractive is the growing population of Lagos, which is increasing demand for housing and other amenities in nearby towns.
Mowe is also home to several industries, including Nestle Nigeria Plc, which provides employment opportunities and supports the local economy.
Dennis Isong is a TOP REALTOR IN LAGOS.He Helps Nigerians in Diaspora to Own Property In Lagos Nigeria STRESS-FREE. For Questions WhatsApp/Call 2348164741041
Lawrence Grace Foundation Holds Annual Christmas Party For Widows on Dec 10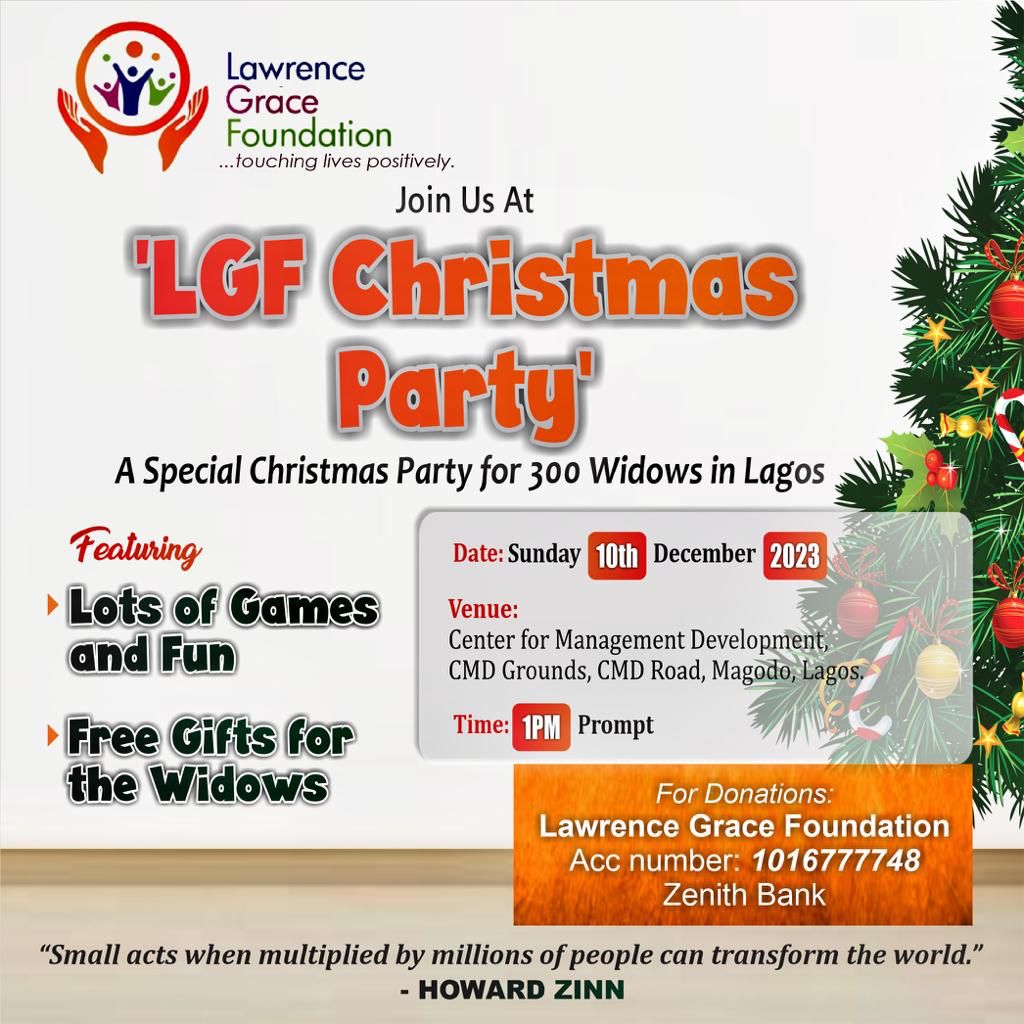 Lawrence Grace Foundation Holds Annual Christmas Party For Widows on Dec 10
A multi-award winning humanitarian group, Lawrence Grace Foundation will on Sunday, December 10 holds its annual Christmas party and multi-empowerment scheme for over 300 widows in Lagos state.
According to the Convener of the foundation, Mrs Oluyinka Adewoye the special Christmas party featuring several activities which include games and fun as well as free gifts to the widows has been scheduled for Centre for Management Development, CMD in Magodo area of the state.
"For Christmas, we are having our 'LGF Christmas Party' which is for 300 widows from various LCDAs in Lagos State. It holds on December 10th, 2023.This is to give them gift items for their families for Christmas and also celebrate the season with them and give them the sense of joy", Mrs Adewoye added.
How Primate Ayodele Foretold Attacks On Military Barracks In Sierra Leone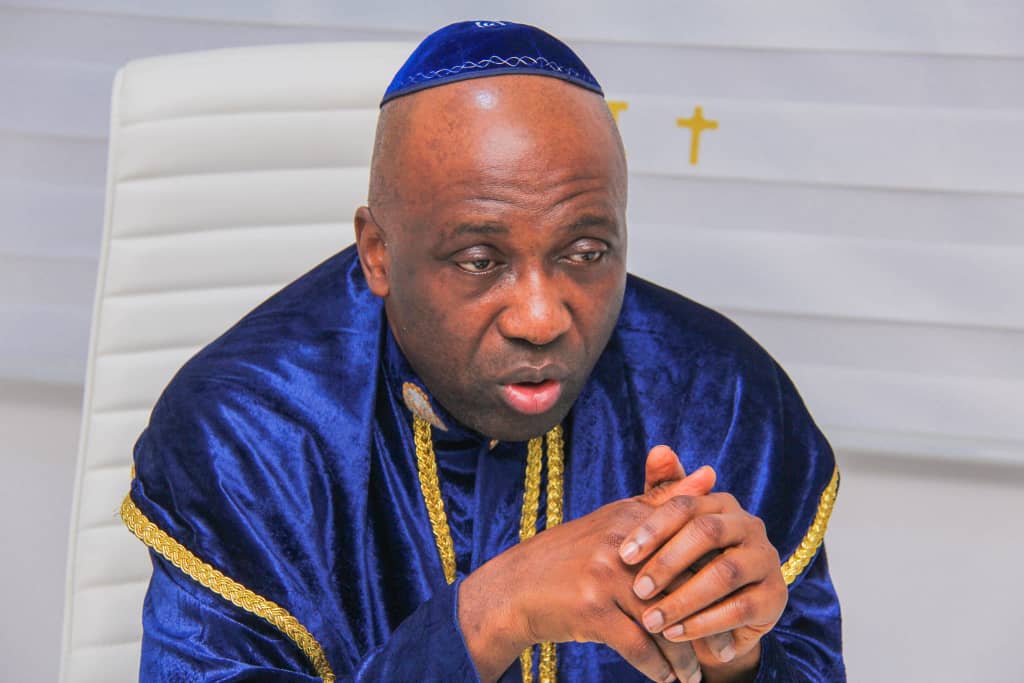 How Primate Ayodele Foretold Attacks On Military Barracks In Sierra Leone
The Leader Of INRI Evangelical Spiritual Church, Primate Elijah Ayodele has continued to remain a prophetic voice recognized globally. There is unarguably no country in the world where Primate's prophecy has not impacted in one way or the other.
His style of prophecy is majorly warnings to presidents of nations and there are countless references and proofs to confirm the authenticity of these prophetic warnings; if those involved listen and take heed to instructions, they avert troubles but if otherwise, they eventually happen. Unfortunately, most of these warnings have come to pass because the recipients don't follow divine instructions.
Among the most recent prophetic warnings that came to pass is the sudden attack on the main and largest military barracks and prison in Sierra Leone on Sunday, raising fears of a breakdown of order amid a surge of coups in the region.
The detention centers, including the Pademba Road Prisons — holding more than 2,000 inmates — were attacked just as security forces fought to restore calm during sustained shootouts at the Wilberforce military barracks, according to Information Minister Chernor Bah.
Due to this, Sierra Leone's President Julius Maada Bio announced a curfew.
"As the combined team of our Security Forces continue to root out the remnant of the fleeing renegades, a nationwide curfew has been declared and citizens are encouraged to stay indoors," he wrote.
Meanwhile, Primate Ayodele had foretold this exact situation in his annual prophecy book titled Warnings To The Nations (2023/2024) edition which was released in July 2023. He categorically mentioned that there will be an attack on the military in Sierra Leone.
These were his words
''The president will build connecting bridges that will lay the activities of his government. He must pray against attacks on their military''.
Just as Primate Ayodele noted in his prophecy book, an unprecedented attack was made on the largest military barracks in the country on Sunday by unknown gunmen. This has fulfilled the prophecy of Primate Elijah Ayodele.
Celebration TV Threatens Alkan Air With $2m Suit Over Repair Scam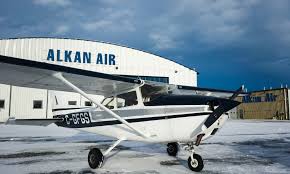 *Celebration TV Threatens Alkan Air With $2m Suit Over Repair Scam*
A Cairo based aircraft maintenance facility, Alkan Air, is in the eye of the storm. The facility is currently being threatened with a two million dollars suit by Celebration TV, owners of a Hawker aircraft who accused it of attempting to fraudulently take over the private aircraft three years after it was taken for repair.
According to investigation, the Hawker jet in 2020 was taken to Alkan Air for repair with a signed agreement that the plane would be fixed in six months. But, shockingly, we gathered, nearly three years after, Alkan Air has refused and neglected to execute its own part of the bargain despite that Celebration TV had paid the charges demanded for the maintenance running into several thousands of dollars.
While investigating further, this news medium stumbled on a mail sent to Celebration TV by Alkan officials suggesting that some interested buyers were willing to purchase the Hawker aircraft for a fee from which Celebration TV would be entitled to a commission, thereby capitalizing on the fact that if the Hawker is not repaired, it cannot be flown back to Nigeria as a result of restrictive international aviation regulations.
There was also a mail mandating Celebration TV to pay parking costs from January 2023. Yet, the jet has not been fixed let alone a certificate of release produced to the owner.
However, the Celebration TV promoter was said to have snubbed the idea, insisting that the jet be fixed and all overdue items be added at the company's cost and released to the owner or Alkan Air should be ready to meet them in court of law.
Sources revealed that the promoter of Celebration TV, a prominent Nigerian renowned for his no-nonsense disposition and commitment to fight for justice at all cost, has vowed to do legal battle with Alkan and he has reportedly begun plans to institute a two million dollars case against Alkan Air, while he also vowed to even drag the matter before the International Court of Arbitration in London, if necessary.
And given what was gathered from people close to the Celebration TV promoter, Alkan Air had better be ready for a long fight because he is renowned for doing legal battles with governments and institutions in Nigeria.