A New Nigeria Beckons – says Dr. Badru …Urges Support For Tinubu, Sanwo-Olu | By Olabode Adeyeri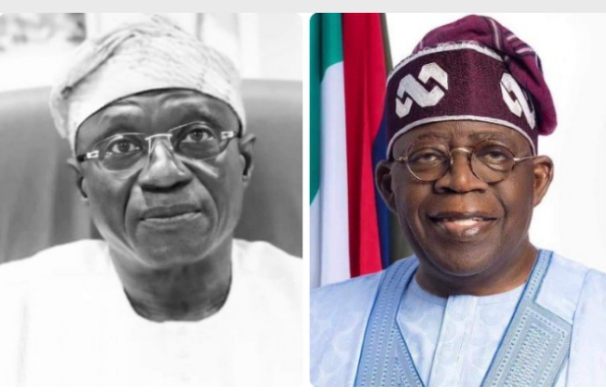 A New Nigeria Beckons – says Dr. Badru
…Urges Support For Tinubu, Sanwo-Olu | By Olabode Adeyeri
Dr. Enitan Dolapo Badru, Honourable Member Of The Federal House Of Representatives, Lagos Island Federal Constituency 1 and Chairman, House Committee on Industry has sent Congratulatory message to Asiwaju Bola Ahmed Tinubu (GCON), as he takes mantle of leadership as the 16th President of the Federal Republic of Nigeria.
While addressing Newsmen in the Federal Capital Territory(FCT), Abuja, Dr. Badru reassured Nigerians at home and in the diaspora that there would be a Paradigm shift in the country for social and economic Prosperity.
He described Tinubu as the Best Leader Nigeria needs to further develop the country amidst its numerous challenges.
The Federal Lawmaker stated that a New Nigeria in which every Sector of the economy works is achievable in Tinubu's Presidency.
Speaking further, he said: "Tinubu is a Public Administrator par Excellence, Advocate of Good Governance and Development Enthusiast. I am very optimistic that through his policies and social Intervention Programmes, the Citizenry's standard of living would improve.
Dr. Badru reiterated that Tinubu's administration would ensure Security of lives and properties of Nigerians, Promote Trade and commerce cum industrial Development and build a stronger bilateral relations with other countries of the world.
"As a Nationalist and Detribalised Nigerian, President Tinubu would unite the different ethnic groups across the country, promote internal-ethinc relations and religious harmony", he said.
Dr. Badru recalled how Tinubu, through his purposeful leadership and unrelenting effort as the Governor of Lagos State between 1999 -2007 designed a Development Plan and embarked on social, economic and physical transformation of the state.
In the same vein, Dr. Badru felicitated the Lagos State Governor, Mr. Babajide Sanwo-Olu as he is Sworn-In for a second Term.
He however urged Nigerians across the country and overseas and Lagos residents to support the Tinubu-Shettima and Sanwo-Olu-Hamzat Administrations.
"I believe strongly that with your Team, you would replicate the Lagos Template in Nigeria for the advancement of our dear country", Dr. Badru charged Tinubu.
"On your Historic Swearing-In as the President of the most populous country in Africa, I join millions of Nigerians and the Progressives family across the world to celebrate with you", Dr. Badru concluded.
For Advert, Event Coverage, PR, Story/Article Publication & Other Media Services
Pls., Send Email To: citizennewsng@gmail.com
Visit Citizen NewsNG To Read More Latest And Interesting News
Mandate Group Emphasizes Unity And Progress In Celebration Of Nigeria's 63rd Anniversary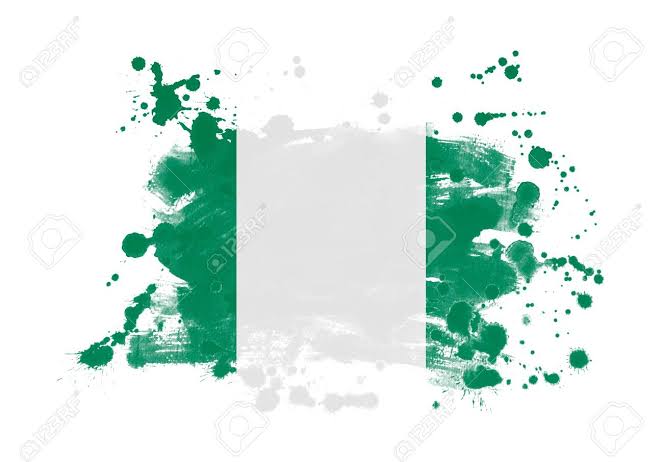 Mandate Group Emphasizes Unity And Progress In Celebration Of Nigeria's 63rd Anniversary
As Nigeria marks its 63rd year of independence, Abdullahi Ayinde Enilolobo, the state chairman of The Mandate Movement (TMM), has extended his heartfelt congratulations to fellow Nigerians across the nation on this momentous occasion.
In a statement signed by a chieftain of the group, Prince Adewale Arogundade, on behalf of the chairman, he stated that Independence Day is not merely a date on the calendar; it is a testament to the strength, resilience, and unity of our great nation. Over the past six decades, Nigeria has made significant strides in various sectors, and it is essential that we recognize and celebrate our achievements, no matter how big or small.
Enilolobo also acknowledged the instrumental role of The Mandate Movement (TMM) and the All Progressive Congress (APC) in shaping the political landscape of Nigeria.
"Their unwavering commitment to the principles of democracy, good governance, and the betterment of the lives of ordinary Nigerians has not gone unnoticed. I commend our leaders' dedication to the service of our nation and their relentless pursuit of a better Nigeria.
"As Nigeria commemorates this historic day, it's a time to remember the sacrifices made by our forefathers who fought tirelessly for our freedom. Their legacy inspires us to work together towards a brighter and more prosperous future for all Nigerians."
In the spirit of unity and progress, Enilolobo calls upon all Nigerians to rededicate themselves to the values of peace, tolerance, and inclusivity. It is through these virtues that we can overcome our challenges and build a nation that we can all be proud of.
On this occasion, he also extends his warmest goodwill wishes to every Nigerian, both at home and in the diaspora. "May this Independence Day serve as a reminder of our collective potential and the boundless opportunities that lie ahead."
Finally, he urged Nigerians to look towards the future and remain committed to the growth and development of our beloved country. Together, we greatness can be achieved.
Tribunal victory: Oludotun Congratulates Gov. Abiodun, Commends Panel For Unbiased Judgment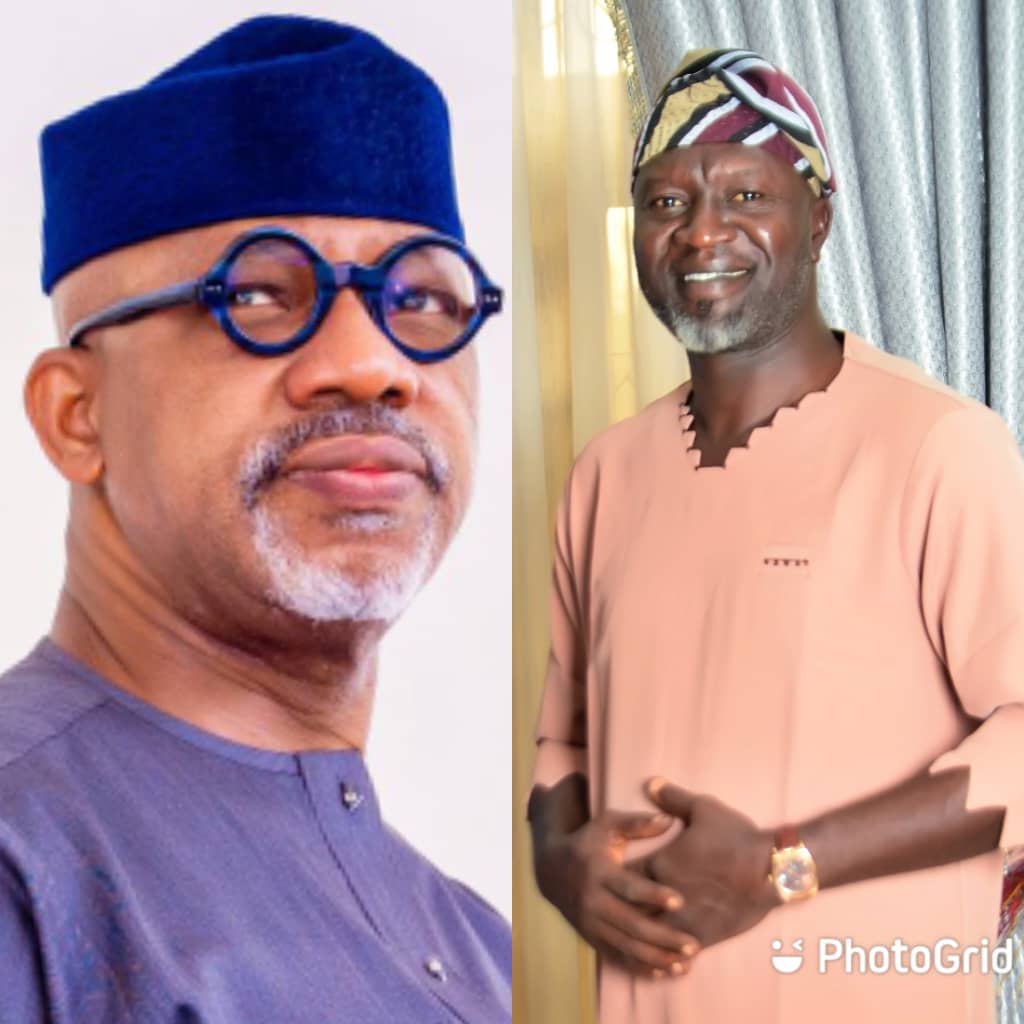 Tribunal victory: Oludotun Congratulates Gov. Abiodun, Commends Panel For Unbiased Judgment
Ogun State Commissioner Designate, Hon. Engr. Oludotun Taiwo has congratulate the state Governor, Prince Dapo Abiodun on his victory at the Governorship Election Petitions Tribunal on Saturday.
It would be recalled that the Ogun State Election Petition Tribunal on Saturday affirmed Gov. Dapo Abiodun's election.
The three-man tribunal headed by Justice Hamidu Kunaza
held that Abiodun was duly elected in the March 18 gubernatorial election.
It delivered judgment in a petition filed by the Peoples Democratic Party (PDP) Governorship Candidate for Ogun State, Mr Ladi Adebutu against the election of Abiodun.
Earlier, the tribunal held that evidence before it showed that the petition lacked merit.
The judges held that the petitioners failed to prove beyond reasonable doubt, the allegations of non-compliance, overvoting, disenfranchisement of voters and corrupt practices during the polls.
The Commissioner designate, Oludotun in a statement, congratulated Governor Abiodun on the well deserved victory adding that the outcome of the tribunal was a true reflection of the wishes of majority of the good people of Ogun State who voted in the election.
Oludotun also commended the panel of judges for their genuine and unbiased assessment of the cases brought before them.
Nigeria at 63: ACAON ;Nigeria needs one another to move as a great nation By Ifeoma Ikem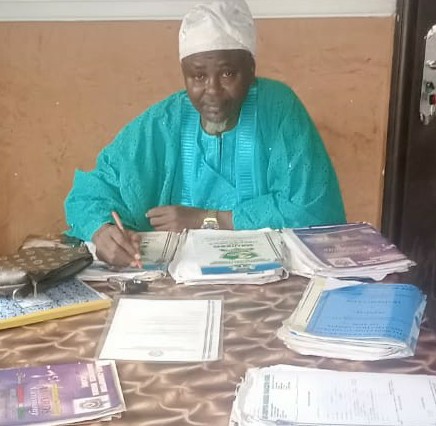 Nigeria at 63: ACAON ;Nigeria needs one another to move as a great nation
By Ifeoma Ikem
The Chairman, board of trustees, Anti-corruption Awareness Organization Nigeria (ACAON) ,
Alhaji Prince Kola Kadewolu Adeyemi said Nigeria can get it right only when there is unity and sincerity of purpose both by the people and the government.
While congratulating Nigerians on the occasion of Nigeria's 63rd year independence Day Celebration, in a press statement made available to pressmen ,he said let us take a moment to reflect on the sacrifices made by our founding fathers who fought for her independence
Adeyemi,It is because of their unwavering determination and love for this great nation that we stand here today,despite the current situation with the hardship we must keep our faith alive for better days ahead.
L
"As we commemorate this significant day, let us remember the values that our nation was built upon – peace, unity, and progress.
"These values are not just words; they represent the essence of who we are as a people.
" It is our responsibility to uphold and promote these principles in our daily lives and within our zones, he added
According to him, for any nation to develop,the people of that nation must be united and must be sincere with the purpose, which is to grow the nation as well as the people in that nation.
We need not to give up on our nation,we need one another to move and achieve more as a great nation, God bless Nigeria.