ACTING IGP VISITS NIGERIA POLICE TRUST FUND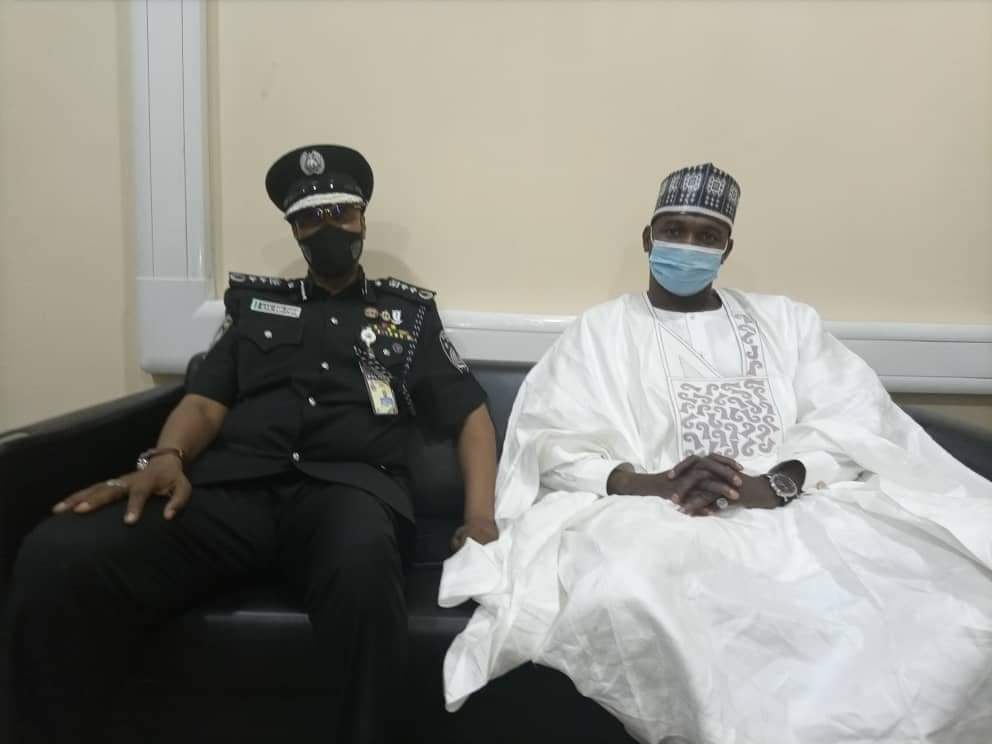 ACTING IGP VISITS NIGERIA POLICE TRUST FUND.
By Ifeoma Ikem
The newly appointed Acting Inspector -General of Pòlice, Usman Alkali Baba who was decorated with the rank of Inspector General of Police at the State House, Abuja, by Vice President, Yemi Osinbajo has visited the trust fund.
CSP, Okuwobi Olabisi, the public relations officer of Nigeria Police Trust Funds, (NPTF), through a press statement, said that the Ag. IGP, visited the temporarily building accommodating the Police Finance House of the Nigeria Police Trust Fund.
 The acting IGP. Usman Baba also paid a visit to the Executive Secretary of the Nigeria Police Trust Fund, with the Hon. Aliyu Ahmed Sokoto and members of the management team where he pledged to work very closely with the Nigeria Police Trust Fund (NPTF) towards the actualization of the Trust Fund's vision and mission for the Nigeria Police.
He said the Police Trust Fund is one of his first duty of call after being decorated as the new Acting Inspector-General of Nigeria Police Force to let you and members of the Nigeria Police know that the intervention of NPTF is highly needed and expected at this crucial time
Speaking further, the mission of the Trust Fund will be targeted at having a well-trained, well-equipped, and highly motivated Police Force which would be supported by my administration with unwavering cooperation.
The Executive Secretary of NPTF,  Hon. Aliyu Ahmed Sokoto earlier in his welcome address expressed his appreciation to the IGP for choosing NPTF as his first duty call after being decorated by Vice President at the State House,he said.
Aliyu noted that the courtesy visit of the acting Inspector-General of Police, Usman Baba would not be taken for granted.
According to him, this visit underscores the importance of NPTF's which needed much intervention for all areas of the Nigeria Police Force.
" I will make sure all needed assistant in support of the Acting Inspector-General of Police and his administration's through collective effort and commitment will be achieved by the grace of God, through the mandate of the NPTF.
"We at NPTF promise to work assiduously to deliver on the Fund's mandate to the Nigeria Police" he assured.
President Muhammadu Buhari through the Minister of Police Affairs, Mohammad Dingyadi, had on Tuesday appointed DIG Usman Alkali Baba to succeed Mohammed Adamu.
He was born in 1963, Usman Baba is an alumnus of Bayero University, Kano, and the University of Maiduguri. He joined the Nigeria Police Force in 1988 as a Cadet Assistant Superintendent of Police.