Actress Halima Abubakar's Lands New Ambassadorial Endorsement In Abuja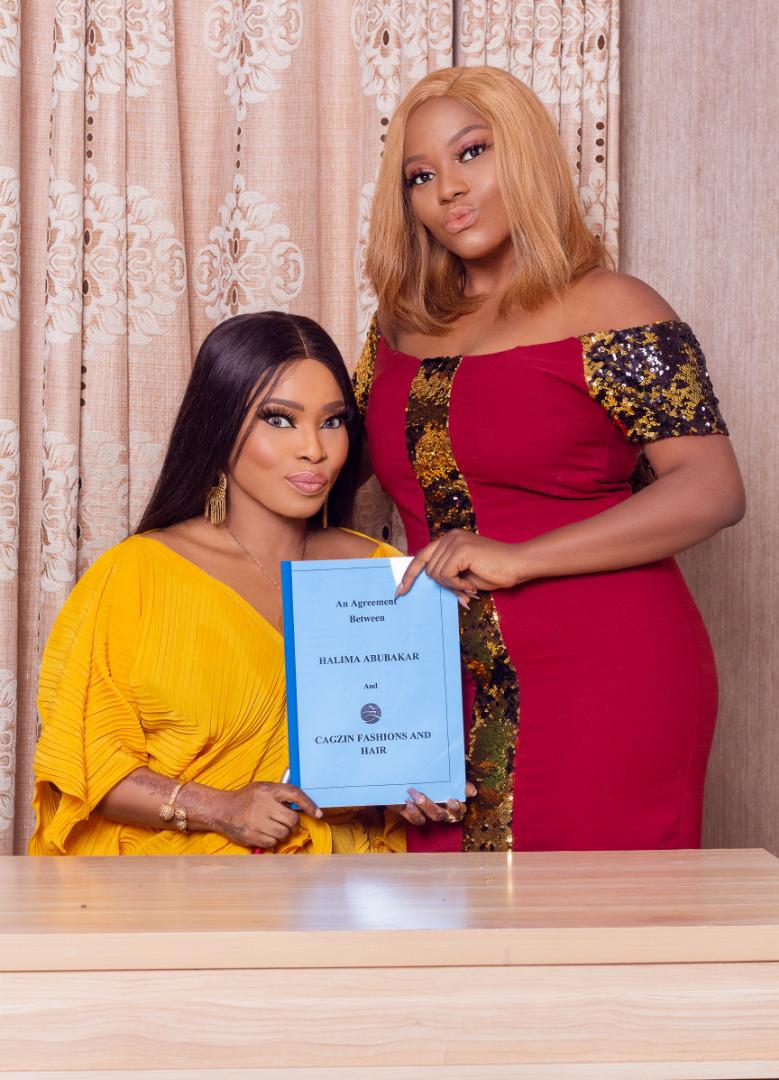 Sultry actress, Halima Abubakar must have her reasons to have avoided unnecessary distractions of late. The Kogi born lady of rose, we gathered has just landed a new endorsement deal in Abuja.
According to sources, actress Halima Abubakar is the new face of a towering and wave making upscale fashion brand, Cagzin Fashion & Hair in Abuja, the federal capital of Nigeria.
We gathered reliably that the deal which runs to millions of Naira is renewable after 6 months and the popular thespian is expected to fly the flag of the topflight fashion brand with all the pride within this period.
Sources close to the Kogi born actress disclosed that, the deal is worth N5m for the first phase and Halima, as the face of Cagzin fashion will represent the brand in so many ways.
Speaking on the new deal, the actress confirmed this in a telephone interview with us, "yes, am the new face of Cagzin Fashion and Hair Abuja and it is true that the deal is worth millions but there's no need releasing the figure, the most important thing is that there's mutually beneficial business relationship between the soar away brand and mine", she concluded.