ALABA RAGO MARKET – A SELF-CREATED PROBLEMS FROM GREEDY LEADERS FOR YEARS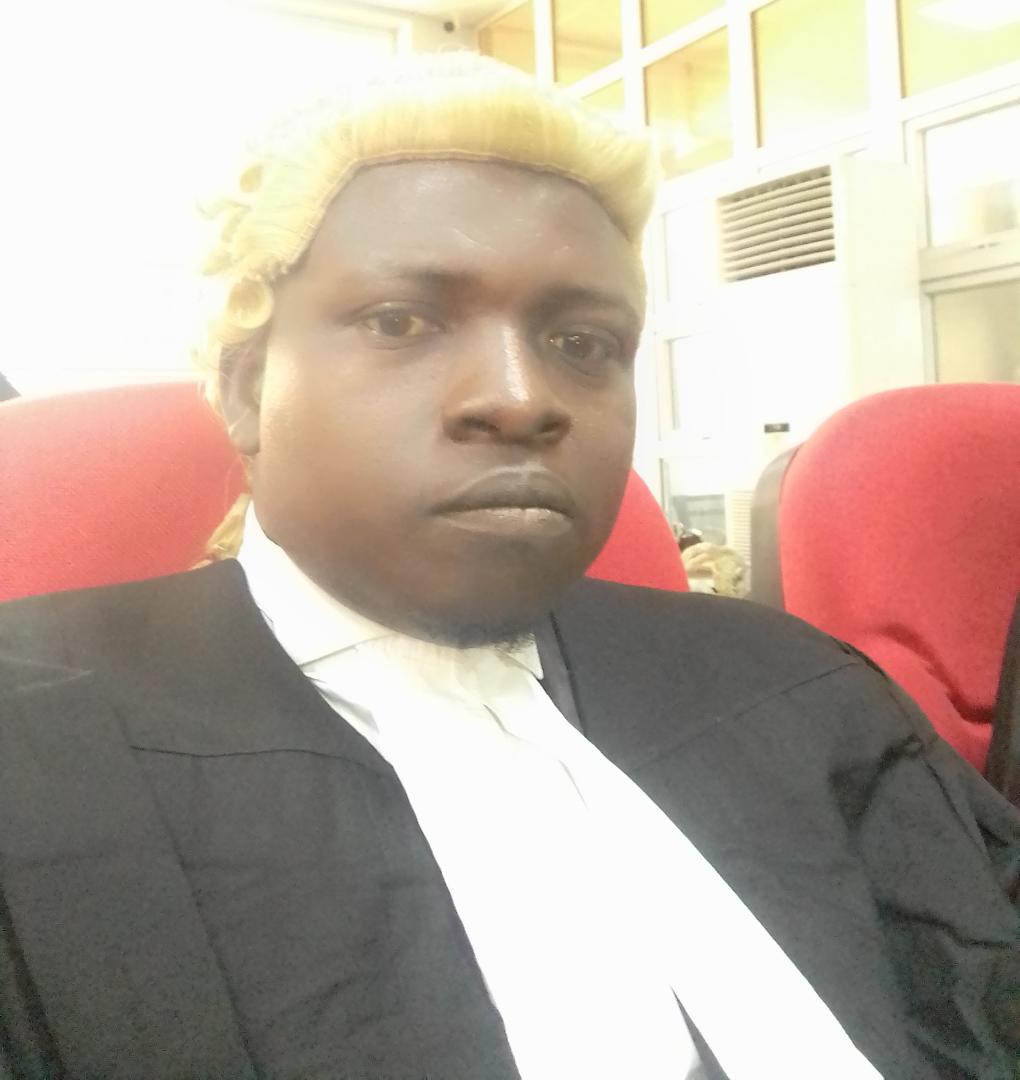 ALABA RAGO MARKET – A SELF-CREATED PROBLEMS FROM GREEDY LEADERS FOR YEARS
By Olumide Akindiya, former Committee Lawyer & Lawyer to Baba Oja 1 of Alaba Rago Market, Okokomaiko.
Alaba Rago Market comprises almost all ethnic groups and not only Hausa traders or Fulani traders. On hearing the news of decision of Lagos State government to modernise the market, it was not a news to me. It only pained me that the problem we intended to solve; laboured for and risked our lives for for the interest of majority of the traders inside the market would now be in vain if there was no proper provisions and planning for traders including poor ones.
I remembered the day, a group of traders from Alaba Rago market came to my law office led by someone I would not disclose his name for security reason. They complained about criminality being perpetuated by one, Alh. Umaru Nagogo aka Seriki who had been running the market for years and maltreating traders; building security outfit; exploiting traders using his boys to collect illegal fees, etc and efforts of government both at State and local government level in the past. They showed me petitions written by a lawyer before with no positive result and gave me documentary evidence to work with. I assured them of legal battle to remove Alh. Umaru Nagogo and worked towards sanity of the market with no agreement of legal fees.
It was a risky task as I was just 5 years at the bar then. I wrote my first petition dated 10th of October, 2013 to former Gov. Babatunde Fashola, DSS, CP of Lagos State & several petitions to relevant people, it did not yield any positive result despite several meetings until during former Gov. Ambode's administration and the former Sole Administrator of Iba LCDA now present executive Chairman of Iba LCDA, Hon. Jubril Yisa Adisa looked into the matter with firm position in 2017. He formed a committee called Alaba Rago Market Committee to collect revenue for the council, etc headed by Alh. Ibrahim Malami Ali as Chairman and be in charge for 3 years. Alh. Umaru Nagogo was among but refused to be part of the committee since that would limit his power and deprived him of collecting illegal fees and decided how to be paying Council revenues collected on their behalf. I did not lobby to be part of the committee so no lawyer was among the committee.
The new committee decided to appoint me as their lawyer as reward of my legal struggle in removing Alh. Umaru Nagogo and lawyer who understood the legal history of the market. Unfortunately, on the day of inauguration of the said committee, Alh. Umaru Nagogo and his boys caused problem in the market. He refused to desist from collecting illegal fees inside the market; brothels are still there; crime is not reducing; some traders are still victimized. He now set up committee called Alaba Rago Market Sectional Head Association. Being in haste, he sued Lagos State government, Iba LCDA, Alaba Rago Market Committee, etc in two different High Courts at Badagry using different lawyers claiming different reliefs: on legality of Lagos State government to impose a committee, etc and whether Iba LCDA has power to collect fees under the 1999 Constitution, etc. Meanwhile, in the course of sanitising the market; reduce crime and maltreating of traders by his boys, other groups who formed Sectional Head with him were sabotaging the efforts of the committee and after exit of Hon. Jubril Yisa Adisa, the new executive Chairwoman of Iba LCDA Mrs. Ramota preferred Alh. Umaru Nagogo for many reasons known to her even the latter embezzled Iba LCDA's revenues but she kept on defending him even at Lagos State House of Assembly. Alaba Rago Market Committee restored the environmental sanitation, contrusted road linking to the market, etc but later Mrs. Ramota brought Developer to reconstruct to the market without relocation or any provisions for the traders so we rejected it with profitable steps. After a year, Alh. Umaru Nagogo suffered defeat in both Courts as our law firm won. They wrote Petition again to Lagos State House of Assembly and during argument in the House, they added Agoro, Esq, a former House of Assembly member during Asiwaju Bola Tinubu's administration to their legal team. After some months, calling Mrs. Ramota and other relevant parties for questioning, they lost as the Resolution of the house did not favour them.
In late 2018, the greed made the Alaba Rago Market Sectional Head Association to be registered to further control the market with Alh. Umaru Nagogo as Chairman so their legal team headed by Agoro, Esq further filed a binding over proceeding against Alh. Ibrahim Malami Ali with false representation. It seemed I and the committee would not rest over Alaba Rago market so I filed relevant Court processes to defend the committee. After the expiration of three years tenure of the committee headed by Alh. Ibrahim Malami Ali ceased and with lock down owing to Covid-19 and JUSUN strike, they were frustrated so they later abandoned the suit. In the process, Iyaloja General, Chief (Mrs.) Folashade Tinubu-Ojo considered Alh. Ibrahim Malami Ali fit to be Baba Oja 1 of Alaba Rago Market, Okokomaiko based on their efforts over the market.
It was as if Alaba Rago Market would not know peace early last year, certain group of people with input of Alaba Rago Market Sectional Head Association used the crises between NURTO's staff and Okada riders to cause commotion inside the market; set on fire some shops of supporters of Baba Oja; innocent traders and including Baba Oja's offices and property inside the market. I advised them to maintain peace eventhough it had been in the media. On instruction, I wrote several petitions to Gov. Babajide Sanwoolu, CP of Lagos State, etc; meetings and no positive result. Hence, Baba Oja to avoid crises and breach of public peace allowed them to run the market the way they like with different groups.
Greed of some leaders inside the market allowed criminality, illegal structures, brothels, etc to flourish to the detriment of most and innocent traders. What will happen next I do not know as I refuse to call any government appointee, house member or even executive Chairman of Iba LCDA on their positions, even if they will pick my call.
What is the way forward? Time will tell…
PRESIDENT BUHARI MOURNS THE DEAD, CONDOLES WITH ONDO STATE GOVT AND PEOPLE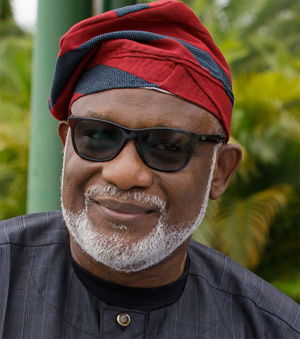 PRESIDENT BUHARI MOURNS THE DEAD, CONDOLES WITH ONDO STATE GOVT AND PEOPLE
President Muhammadu Buhari has condemned the heinous killing of worshippers Sunday at the St Francis Catholic Church, Owa-luwa Street, Owo Kingdom, in Ondo State.
The President says only fiends from the nether region could have conceived and carried out such dastardly act, adding that eternal sorrow awaits them both on earth here, and ultimately in the hereafter.
President Buhari mourns the dead, condoles with their families, the Catholic Church, and the Government of Ondo State, charging emergency agencies to swing into action, and bring succor to the wounded.
"No matter what, this country shall never give in to evil and wicked people, and darkness will never overcome light. Nigeria will eventually win," the President says.
*Femi Adesina*
Special Adviser to the President
Media and Publicity
June 5, 2022
Zamfara State Commissioner of Information, Ibrahim Dosara, Mourns Brother In- Law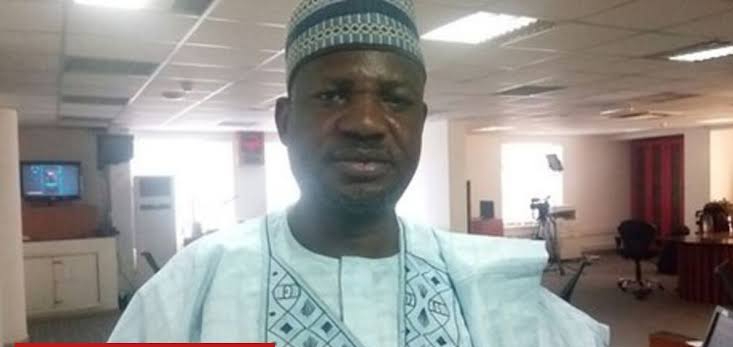 Zamfara State Commissioner of Information, Ibrahim Dosara, Mourns Brother In- Law
Zamfara State Commissioner for Information, Ibrahim Dosara, has announced the death of his bother-in-law, Ibrahim Abubakar (Gandi) who died at the early hours of today friday June 6th, 2022 after a protracted illness.
In a statement released to newsmen today and made available to our Medium, Honorable Dosara said, "With heavy heart, deep sorrow and total submission to the will of Allah (SWT), I announce the demise of my younger brother in- law Ibrahim Abubakar (Gandi) who died at the early hours of today friday June 6th, 2022 after a protracted illness."
"The deceased who is a younger brother to my first wife Hajiya Rabi Abubakar Danmaliki, died at the Usmanu Dan Fodiyo University Teaching Hospital (UDUTH) Sokoto and has since been buried according to islamic tradition."
The funeral prayer which was performed at the family house of former Chief Judge of Sokoto state, Justice Bello Abbas Gidadawa at about 10 am this morning, was attended by a large crowd of family members and sympathizers, comprising prominent personalities within and outside Sokoto metropolitan.
He was survived by one wife and six children.
May the Almighty Allah grant his gentle soul Jannatil Firdausi and the family the fortitude to bear the irreparrable loss. Amen.
Nigerian Political Parties Lack Ideology" – Joko, Mindshift Convener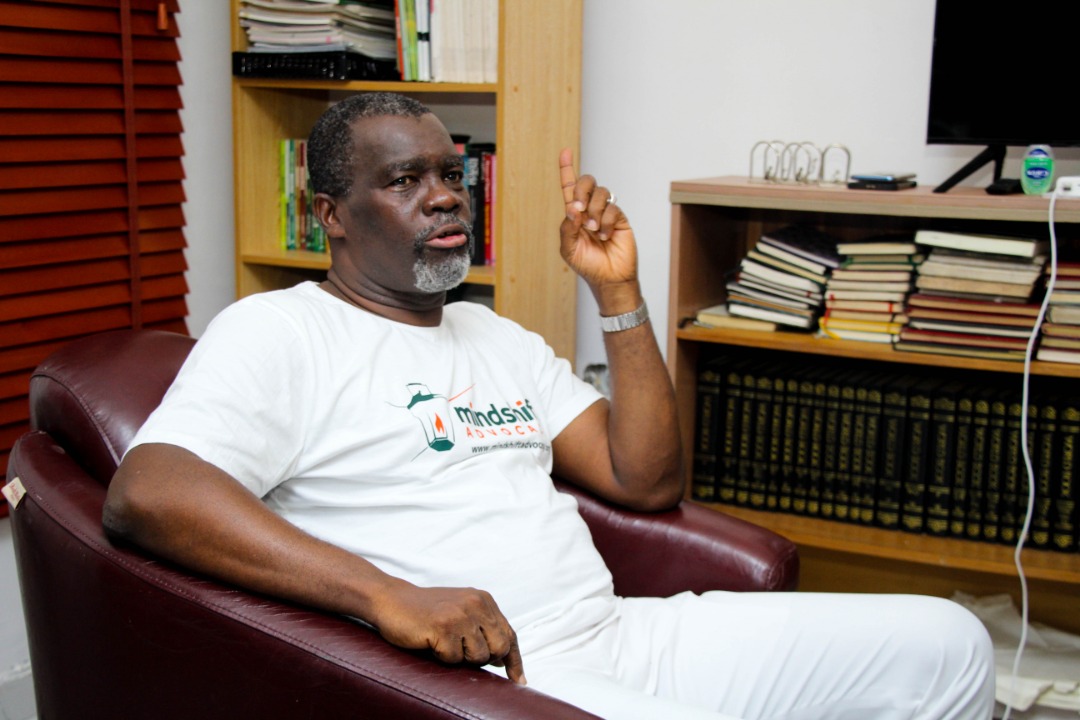 "Nigerian Political Parties Lack Ideology" – Joko, Mindshift Convener
The Convener, Mindshift Advocacy for Development Initiative, Mr. Joko Okupe, has indicted Nigerian political parties for lack of ideological direction. Mr. Okupe made this declaration in a media interaction held recently at the Mindshift corporate office in Ikeja, Lagos.
Fielding questions from the press the Mindshift Convener argues that none of the parties in Nigeria contending and jostling for political power come 2023 is driven on the wheels of ideology. What directs the life and operations of a political party in a democracy, he said, is ideology. Ideology is the bulwark of the party's culture. It stands tall as the oil or blood that runs the engine of the party and directs the actions of both the party officials and the membership.
According to Mr. Okupe, "Ideology consists of the common beliefs, values, and norms of the party directed at defining the kind of society a party plans to build. It comes from a common vision designed by the party as a roadmap to the society in view. Ideology forms the operating framework from where the political parties draw their inspirations and strategies which are encapsulated into manifestoes and agendas and subsequently communicated to the public through their campaign communications. But can we say the parties have any ideological direction? How, for instance, can you distinguish APC from PDP. Because the parties lack ideology, so there are no distinctions in their manifestoes. Every party appears to be saying the same thing about: building infrastructure, providing youth employment, providing good health care and good education. But we know it is the same thing they have been saying since 1999".
Speaking further about the Nigerian state and the type of leader Nigerians will expect come 2023 he said, "There is no political party in Nigeria today you can say is a shining example of what a political party should be. They all lack ideology. We are in a Nigerian state variously described by political scientists as predatory, prebendal, parasitic, patrimonial, neo-patrimonial, crony, kleptocratic, venal, greedy, etc., that has created a crop of leaders who in themselves are selfish and do not understand their own historical mission. Under this situation he posited that we need a certain kind of leader. "We need a leader who is sufficiently knowledgeable about the task ahead, and understands the context behind Nigeria's current historical trajectory, and would be ready to tackle it headlong. We need a leader who is bold, brave, and courageous – who can break the bounds of our stranglehold. A leader who understands the need to build cohesion in a multiethnic and multicultural society. We need someone who can confront orthodoxy and demolish our fault lines without diminishing our disparate cultural and ethnic values. Such a leader needs to have a clarity of his vision and how he wants to achieve it. I have not seen much of that in the present crop of party contenders for the post of the president in 2023."
Speaking on the solution to the Nigerian leadership problem, he said that Nigeria needs an upgrade in the reformulation of the state, the leadership class, and the citizens. The state is malfunctioning because of its hackneyed structure which tilts towards centrality and unitary-federalism. That is an aberration in a multiethnic and multicultural state. The leaders are selfish and visionless, attracted only by the fancy of their kleptomaniac tendencies. They do not understand the very purpose of life, and hence can hardly understand the essence of leadership. The followers are famished and lack the understanding of what liberal democracy is all about. In the most part, they lack enough knowledge to appreciate that they are actually the king while the politicians are their servants. They mistake the concept of leadership in a political setting with the concept of kingship in a traditional setting; and this makes them subservient to the politicians who should be accountable to them. This contradiction makes democracy difficult to practice in Nigeria. Under this scenario the politicians weaponize poverty as an instrument of domination against the citizens.

Following this, Mr. Okupe advocates for the mass enlightenment of the political class and the citizens. For him, both the political class and the citizens are under bondage, and need to be enlightened so that they can be liberated to develop the country, without which Nigeria remains undeveloped for eve. This is the reason he convened the Mindshift movement.

Explaining further, Mr. Okupe said that, "Mindshift Advocacy Initiative for Development was created out of the vision and understanding that our response to whatever situation we find ourselves, either in our individual terrain, group terrain or national terrain, is directly a result of how we think. The bible says, as a man thinks in his heart so he is or becomes. So, if we understand that, we will all push for a Mindshift or a change of how we think. That is what will actually move us away from where we are now. So, the Mindshift movement is actually focused on shifting mind-sets from negative to positive. It is a non-governmental and non-partisan organization. It is focused on redirecting the mind-set of Nigerians from the route of destruction in every area of lives. "If a man wants to be destructive or disruptive, it is through the power of his mind."
"There is so much capacity in the power of the mind that the way and manner that the mind is directed determines a man's outcome. Even for us, as a lesson, other nations of the world are doing incredibly well is due to the different mind-sets that they have. The average Nigerian mindset is anti-progress and anti-development. How can we have progress and development without working on the re-orientations of the mindset we have?   Even when government decides to run a campaign on changing attitudes, the success will depend on how people think." We must have that clear understanding. That essentially is the mandate of the Mindshift advocacy.
Joko Okupe who is a brand management and marketing communications expert of about 35 years, and who has consulted for many globally reckoned organisations, is set to bring that knowledge and experience to the front burner in the management of the Mindshift advocacy, with the sole aim of galvanizing the Nigerian people to a new way of thinking and reasoning that will lift this country from one milestone of development to a higher milestone of development.