Alhaji Ibrahim Gusau remains the best choice to lead NFF, Pinnick arrogance made him fail – Primate Ayodele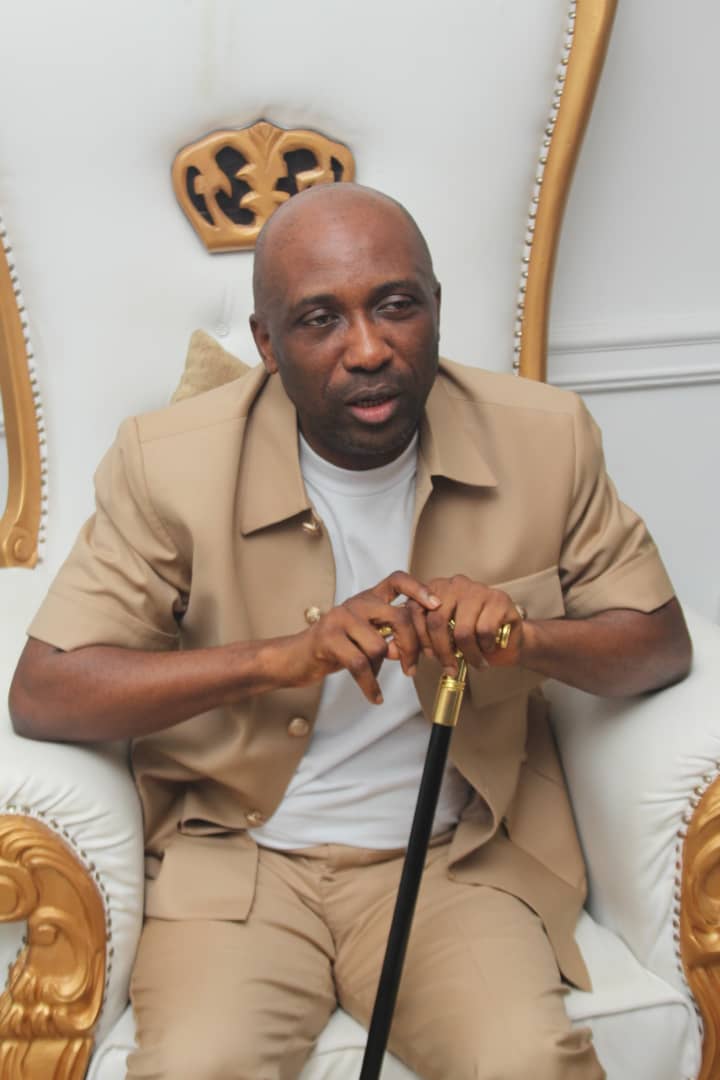 Alhaji Ibrahim Gusau remains the best choice to lead NFF, Pinnick arrogance made him fail – Primate Ayodele
By Samson Olajide
It's no longer news that the Super Eagles of Nigeria failed to qualify for the Qatar 2022 World Cup as Ghana knocked them out through the away goal rule.
The leader of INRI Evangelical Spiritual Church, Oke-afa Ejigbo, Primate Elijah Ayodele has dropped another prophetic bombshell and this time, it has to do with the next president of the Nigeria Football Federation.
He revealed that Alhaji Ibrahim Gusau is the right choice to lead the NFF as the present President, Amaju Melvin Pinnick has decided not to seek reelection citing family issues.
Primate Elijah Ayodele encouraged Nigerians to consult the Almighty God to provide the best person to lead the NFF, stating that God told him only Alhaji Ibrahim Gusau is the right person to preside over the affairs of the NFF.
The religious leader also said the likes of the League Management Company chairman, Shehu Dikko, 1st vice chairman of NFF and Chairman Lagos State Football Association (LSFA) Barrister Seyi Akinwunmi are not fit to lead the Glass House reinstating that only Alhaji Ibrahim Gusau fits the role because of his wide acceptability all over the country and humility.
Primary Ayodele further added that, Amaju Melvin Pinnick failed as NFF president because he is arrogant, greedy and berates God.
Furthermore, He revealed that he does not know Alhaji Ibrahim Gusau from anywhere and never met him before but he is just revealing what God told him.
Why NFF Should Listen To Primate Ayodele's Warning On Nigerian Coaches, Stadium (VIDEO)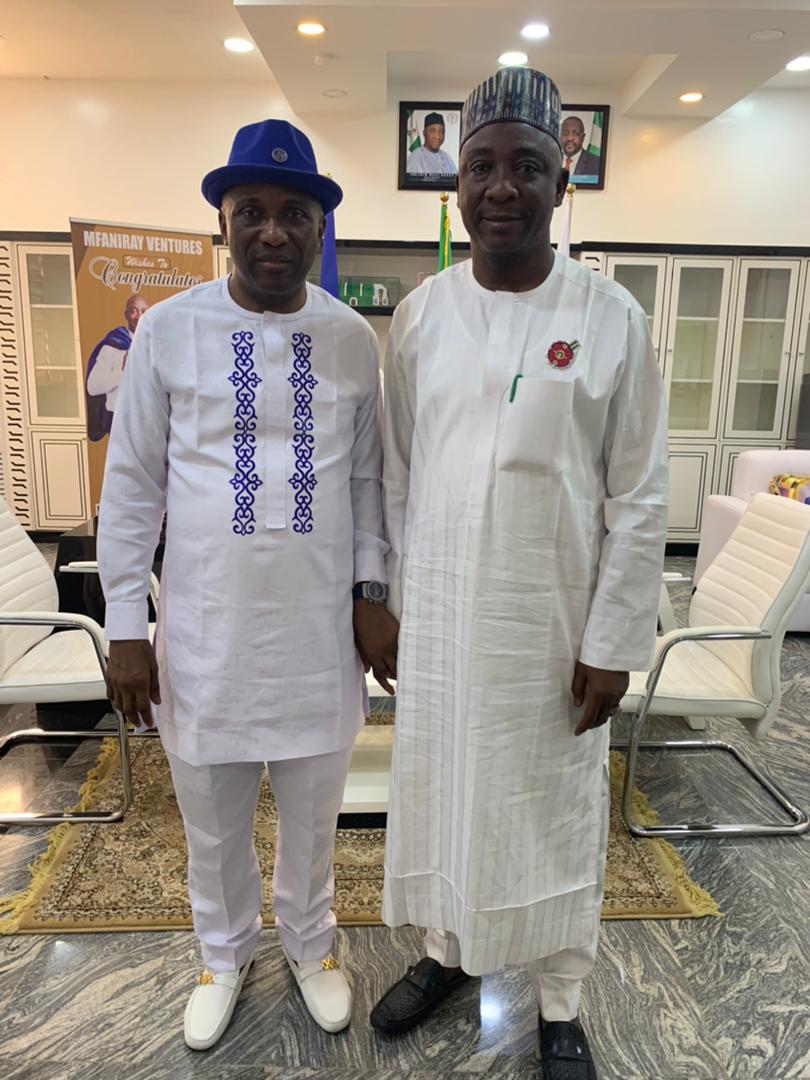 Why NFF Should Listen To Primate Ayodele's Warning On Nigerian Coaches, Stadium (VIDEO)
It is no more news that the Leader Of INRI Evangelical Spiritual Church,
Primate Ayodele
is a football lover and has never hidden his passion for the progress of Nigeria's football.
He makes heavy pronouncements for Nigeria's football team and always gives them directions on how to win their matches in his capacity as a spiritual leader. He also warns the
NFF
, coaches and players against making some moves which he always explicitly reveals to avoid losing important matches.
One of such instances was the last African Cup Of Nations (AFCON) in which the super eagles failed to make a significant impact. Primate Ayodele warned the coach, Augustine Eguaveon against fielding some players but he didn't listen and this led to an untimely crash of the super eagles.
Also, during the world cup qualifier game against Ghana, Primate Ayodele warned the super eagles coach against making use of some players but he never listened and this led to the failure of the super eagles.
The Super Eagles played against Guinea Bissau yesterday and to the shock of many football lovers, the super eagles team lost despite the quality of players that were invited to play the match. Meanwhile, Primate Ayodele had released an instructional video for the NFF yesterday, telling them what they need to do to be successful.
According to the prophet, the Nigeria Football Federation needs to sack the present coaches of the Nigeria football teams and get new hands that can take the country's football to another level. He made it known that there is no reason the country should not qualify for the world cup and nations cup. Also, he warned them against using the Moshood Abiola Stadium, Abuja because it is not a center of victory for the country. He urged them to check other stadiums in the country.
These were his words:
''NFF should sack all our coaches and get new, experienced ones that can move our football to the next level. Nigeria needs to go to the world cup, AFCON, there is no excuse for it. The president of NFF should sack these coaches. Moshood Abiola Stadium is not always a point of victory for super eagles, the NFF should check stadiums in Lagos and parts of the country''.
Sadly, the prophetic warning of Primate Ayodele was proven later in the evening when the super eagles lost to Guinea Bissau. The coach got it wrong and the stadium didn't work for the victory of the team.
At this point, the NFF needs to listen to Primate Ayodele who has spiritually invested into the nation's football. Nigerians are losing hope in the football system already and divine intervention is seriously needed. There has never been a time when Primate Ayodele speaks about the football system or matches that it doesn't come to pass. For the sake of the football team and pride of Nigerians, it is better for the NFF to listen to the prophet in order to experience a new dawn.
| | |
| --- | --- |
| | |
Ronaldinho Reveals Okocha's Best-Kept Secrets
Ronaldinho Reveals Okocha's Best-Kept Secrets
Brazilian football legend Ronaldinho has faulted the decision of former Nigerian captain, Jay-Jay Okocha to have joined Bolton Wanderers in the English Premier League.
Ronaldinho, who was Okocha's teammate at Paris Saint-Germain, thinks the move to England restrained the full potential of Okocha.
Ronaldinho, who was full of praise for Jay-Jay, said, "Jay Jay Okocha, wow!! That man made football listen to him. At training, we would watch him doing a freestyle; whatever he wanted to do, the ball would do it. But his problem is that he was too keen to move to England."
Ronaldinho was close to moving to Manchester United but opted out of the deal to join Spanish giants, Barcelona.
According to Ronaldinho, Okocha would have been better off moving to Spain or Italy, where skilled players like him are highly valued.
Ronaldinho said: "In La Liga or Serie A, he would definitely get a chance to play for a big team because they love skilled players over there. In England, you stand no chance of playing for a big team if you're that skilled. They think it's not necessary."
Ronaldinho : "Jay Jay Okocha, woow !! that man made football to listen to him. At Training we would watch him doing a freestyle, whatever he wanted the ball to do, the ball would do it. But his problem is that he was too keen to move to England. I didn't like the decision, at… pic.twitter.com/RPi8oC1hfr— Frank Khalid OBE (@FrankKhalidUK) March 25, 2023
Okocha spent four years at PSG before moving to Bolton in 2002.
The midfield maestro made 84 appearances for the French side, scoring 12 goals. At Bolton, he made 124 appearances and helped the team qualify for European football for the first time.
Okocha had in an interview with talkSPORT in 2021 admitted himself that his move to Bolton was poorly thought out.
He said, "I will say that it's obvious that I didn't really do my research before signing for Bolton. As a football person, football comes first, not the city, not the lifestyle, but one thing that's clear is that the training ground was different, the attitude towards the games was different."
Despite knocks for his move to England, Okocha is still widely regarded as the most talented football player to come out of Africa.
NGA vs TUN: How Primate Ayodele Foretold Victory For Flying Eagles During Live Session (VIDEO)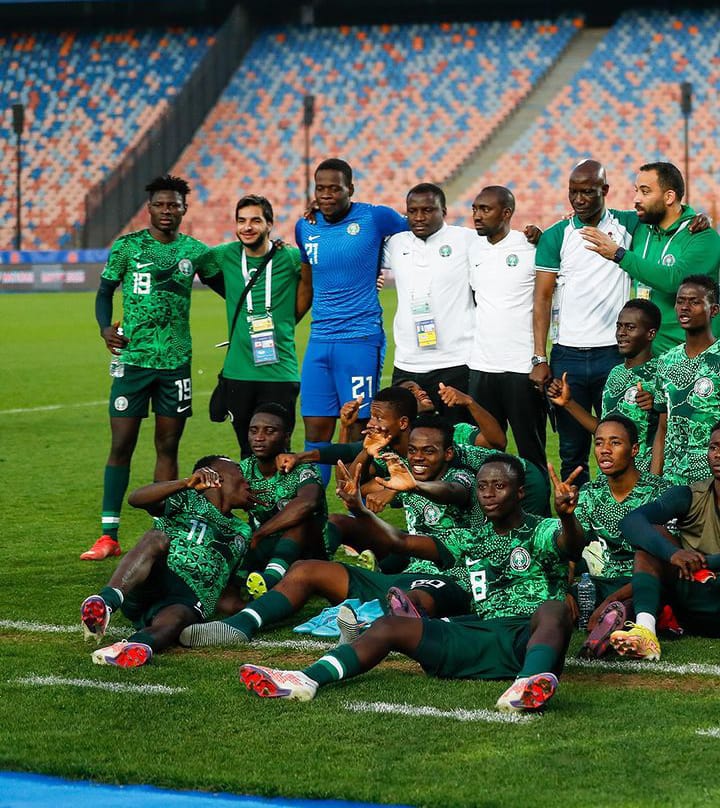 NGA vs TUN: How Primate Ayodele Foretold Victory For Flying Eagles During Live Session (VIDEO)
The flying eagles of Nigeria won their third place match against Tunisia yesterday at the ongoing African cup of nations (AFCON) in Egypt.
Before the match, Primate Ayodele held a live session on his tiktok account where several people including his critics and lovers asked him a series of questions regarding his ministry and his prophecies. The man of God was made to do some clarifications on his prophecies that have been misconstrued by some elements.
While the live session was going on, one of the participants sought for clarification as to why Primate Ayodele always made prophecies about football. The man of God explained to him that God is interested in every area of man's life including sports and that there is nothing wrong in prophesying about football and every other sector of a country.
Primate Ayodele further mentioned his support for the Nigeria football federation (NFF) and spoke about the ongoing AFCON in Egypt. He then mentioned that the flying eagles of Nigeria were going to thrash Tunisia in their match coming up later in the day.
These were his words
'' I love football, I love everything that is good and I love my country Nigeria. Nigeria will be playing Tunisia and if you are a Tunisian today, Nigeria will thrash you. Nigeria will win Tunisia by the special grace of God.''.
As Primate Ayodele declared, the flying Eagles thrashed Tunisia 4-0 in the match to clinch the number three position of the tournament.
WATCH VIDEO BELOW