Ambassador Buratai, A Certified Peace Expert, Offers Anecdotes To End Global Crises {Full Speech}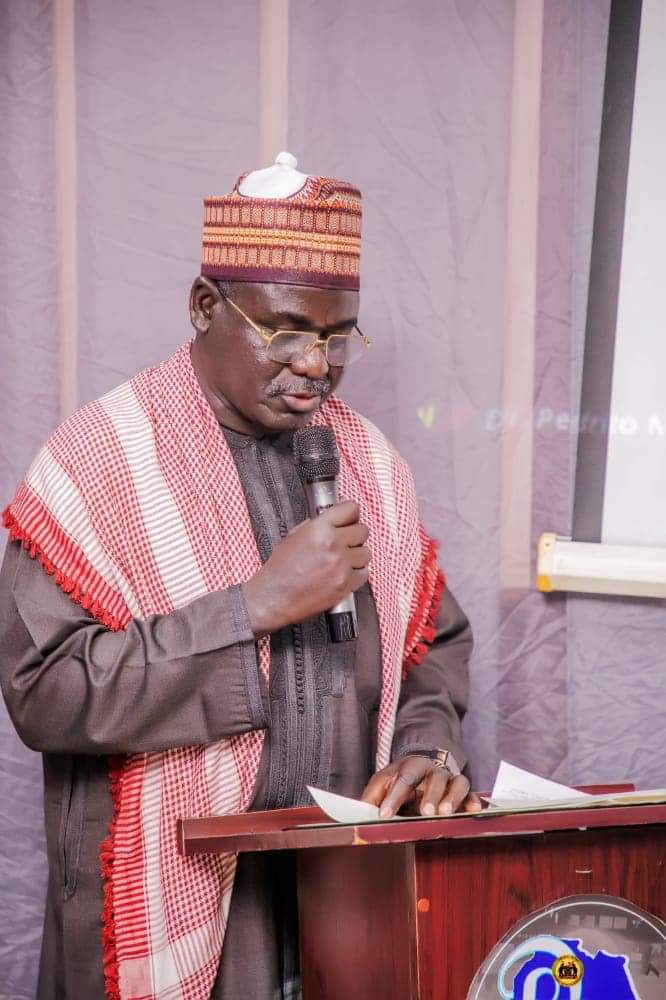 Ambassador Buratai, A Certified Peace Expert, Offers Anecdotes To End Global Crises {Full Speech}
By Olorunfemi Adejuyigbe
Decades of incongruous beliefs amongst humanity have birthed different shades of subversive and counter militant forces across the globe. In some important respects, these anti human forces have formed lives of their own.
According to the Council on Foreign Relations's Global Conflict Tracker, the world was groping with at Least 27 Live Conflicts as of the last count, precisely in April, 2022.
In each case, nuclear arsenals are swelling. Millions are displaced. International law is disregarded with impunity, as criminal and terrorist networks profit from the division and violence.
In Nigeria, for instance, a terrorist group, Boko Haram, spearheaded by Mohammed Yusuf began the group in the year 2002, with a view of opposing western education with his followers. Though Yusuf is dead, Boko Haram, one of the largest Islamist militant groups in Africa has, since 2011, conducted terrorist attacks on religious and political groups, local police, and the military, as well as indiscriminately attacking civilians in busy markets and villages.
In the process, when things appeared to be getting out of control, a Kanuri born Army General, Tukur Yusuf Buratai, with shy mien, mounted the Nigeria's defence soap box as Chief of Army Staff in 2015 with unmistakable message to the terrorists to quit or get destroyed.
Within a short period, Buratai reclaimed all the territories hitherto occupied by the insurgents. Peace unfolded and investors' confidence restored.
However, it is not yet Uhuru. Security challenges across the world are unprecedented. Fierce armed gangs of sundry identities have besieged the world from nearly every corner The Nigerian state has a fair share of this tottering institutional embrace of the dark hour.
Against this back drop, the former Army boss now Nigerian Ambassador to the Republic of Benin, last week, offered anecdotes on how to achieve peace.
His speech, which he personally delivered at a World Peace Symposium in Lagos, where he was honoured as the first title holder of Bearer of Security Torch, is reproduced below:
I want to sincerely appreciate the World Institute for Peace and the organizers of this symposium for identifying me to be its torch bearer. It is humbling on one hand, and gratifying on the other; truly it is an evidence that the efforts of our dear nation and it's various actors to achieve peace in these tumultuous times have not gone unnoticed, and are appreciated by your esteemed organization. Particularly, being the past Chief of the Army Staff, Nigerian Army which has been at the vanguard of almost all physical efforts at ensuring peace, I am grateful to the institute for this recognition, it is by extension a recognition of the role of the officers and soldiers of our esteemed military in the development of our nation.
From the day the Institute contacted me, I have gone through a moment of reflection on my early days as a young military officer up until my time at the helm of the Army, this has led to several mixed emotions. On one hand, I feel nostalgic for the moments in our history uncharacterized by terrorism and insecurity; on the other, sadness for the victims of insecurity, comrades in arms lost in the battle against insecurity, and their dependents left bereft of their loved ones. However, I am not deterred as I believe peace will be achieved, and we will keep striving. We must always strive to contribute to peace in our societies in whatever capacity we find ourselves. You must contribute either as a medical doctor, a nurse, an engineer, a trader, a barber, a farmer, or a labourer etc.
Following the evergreen words of Robert McNamara which says; "Development means security and without security, there is no development". This, means that peace is at the heart of national development and advancement, thus highlighting the importance of the core values of the World Institute for Peace and by extension, the relevance of this symposium. The efforts of this organization, and all other organizations that promote peace, are germane to global peace and security.
Peace is not a notion that can be defined in a single sentence. It signifies many things to different people and may be perceived through different lenses; yet, there is a common acceptance that peace denotes the absence of violent conflict. In my years of service as a military officer up until my position as the Chief of Army staff, I have had the privilege of being an genuine participant in the quest for peace in Africa and Nigeria- from insurgency, terrorism, farmer-herder clashes, militancy, riots, Angola civil war, and the Bakasi War… to mention but a few. The Nigerian constitution recognises the Police Force as the primary institution tasked with the responsibility of handling internal security.
However, the rise of Boko Haram in 2009 signaled a shift in the nature of internal strife in Nigeria, necessitating a shift in strategy. As a result, the military, particularly the Army, was thrown into the spotlight, and this has progressively become the norm, with the military increasingly playing a role in internal security management. My contributions to the peace initiative stand as proof on their own, as an officer and in the many roles I performed in the Army. As a young Captain I was opportuned to participate in UN Peacekeeping/Observer Mission under the auspices of the United Nations Angola Verification Mission II (UNAVEM II) from 1993 – 1994. It was my first contribution to the global UN Peace initiative. As the commander of the newly reconstituted MNJTF, I worked hard to strategise and planned the fight against the Boko Haram Terrorists group that almost engulfed the Lake Chad Basin countries. The roles played by Nigeria, AU and Lake Chad Basin Commission (LCBC) were so strategic in bringing about the relative peace being enjoyed now. But during my tenure as Chief of Army Staff, one of my main objectives was to strengthen the interplay between the government's kinetic and non-kinetic strategies in bringing about security and peace for our nation Nigeria.
The past years have also illuminated the importance of diplomacy, discourse, and the role of the community in achieving security. Religious leaders, traditional leaders, security personnel, political leaders, and the general citizenry have a part to play in achieving security in Nigeria and by extension the world.
I have also encountered another variable that is equally as important as the others highlighted above: ' Justice". Justice according to the Merriam-Webster dictionary is the establishment or determination of rights according to the rules of law or equity. It is the conformity and the administration of what is right based on the law.
I believe that we can go a step further as a society. Our approach to handling these issues needs to be improved. Leaving it firmly in the hands of security agents is not completely working, we need to apply a structural functionalist approach to insecurity in Nigeria. All of us need to identify our parts in ensuring peace. Divisive elements have to be struck out, it is us against insecurity, therefore insecurity is the enemy. It is not a matter of Hausa, Igbo, or Yoruba. It is not a matter of Christian or Muslim, it is Nigeria against insecurity. Therefore, we have to be tolerant and alert. Irregularities in our neighborhoods have to be reported. The religious and traditional leaders have to preach tolerance and respect for others, and the political leaders need to make informed decisions. In this way, we can push down insecurity and achieve actual justice and eventual peace for our fallen heroes, brothers, sisters, fathers, uncles and husbands.
Following my exit from active service, I am fortunate, the leadership of His Excellency, President Muhammadu Buhari was gracious to appoint me as an Ambassador to positively portray the country's image globally. This task I have set to carry it out judiciously since my appointment. I thank President Muhammad Buhari for giving me the privilege to serve as an ambassador of the Federal Republic of Nigeria.
Now a look at the global peace and security situations. According to UNICEF, from Ukraine to Yemen, conflict is taking a devastating toll. Nuclear arsenals are swelling. Conflict is on the rise. Millions are displaced. International law is disregarded with impunity, as criminal and terrorist networks profit from the division and violence. This is the situation the world finds itself in today.
10. The reasons for the outbreak of conflicts range from territorial disputes and regional tensions, to corruption and dwindling resources due to climate change. Conflicts disrupt access to basic services like food and water, and force people into extreme poverty, with the poorest and the most vulnerable paying the highest price. In addition to taking lives and devastating infrastructure in the short term, conflict and its consequences are profound and enduring, reversing progress towards achieving the Global Goals.
The current humanitarian crisis in Ukraine may be in the spotlight right now, but there are many conflicts occurring globally that deserve equal support and compassion. According to the Council on Foreign Relations's Global Conflict Tracker, there are currently 27 ongoing conflicts worldwide. The tracker categorizes conflict into three groups: "worsening," "unchanging," and "improving." Right now, there's not a single conflict described as "improving." Of those worsening are the conflict in Ukraine, the war in Afghanistan, political instability in Lebanon, the war in Yemen, the Rohingya crisis in Myanmar, and the conflict in Ethiopia. Other conflict areas and their impact include Sudan—Political tensions amid regional drought and conflict. Syria—Economic crisis compounds a decade of war. Somalia—Humanitarian access worsens as needs rise. Myanmar—Violent deadlock leaves millions in need. Democratic Republic of Congo—Conflict and disease compound crisis. South Sudan—Regional tensions raise risks. Nigeria—Growing insecurity across the country. Yemen—Cumulative impact of protracted conflict.
The UN has warned that peace is more under threat around the world than it has been since World War II. A quarter of the entire global population lives in conflict-affected areas. Some of the worst affected places are Ethiopia's Tigray region, South Sudan, Syria, Yemen, and Afghanistan. According to the UN, last year, 84 million people were forcibly displaced because of conflict, violence, and human rights violations. This year, it is estimated that at least 274 million people will need humanitarian assistance.
Nearly 11 years after it started, the Syrian refugee crisis remains the largest displacement crisis worldwide (13.2 million, including 6.6 million refugees and more than 6 million internally displaced people). At least 2 million people are living in tented camps with limited access to basic services. The beginning of the war in Syria dates back to the Arab Spring — a series of anti-authoritarian protests, uprisings, and rebellions that spread across several Middle Eastern countries in the early 2010s.
Lasting more than 60 years, the conflict in Myanmar (previously called Burma) remains the longest ongoing civil war in the world. The country has been plagued by decades of repressive military rule and civil war with ethnic minority groups since 1948, the year the country gained independence from the UK. Nearly 880,000 Rohingya refugees have fled the country. The most vulnerable, including pregnant women, babies, children, and the elderly have been forced to travel for days to reach safety in Bangladesh. Today, they live in the world's largest and most densely populated refugee camp, Kutupalong. Around half of those refugees are children.
According to the Institute for Economics & Peace the 10 most conflict-affected countries lose, on average, 41% of their GDP. The cost of war is almost unfathomable. In addition to the human suffering, social unrest and damage to infrastructure, the burden of war also impacts conflict-affected countries' economies.
According to Franck Bousquet, the senior director of Fragility, Conflict and Violence (FCV) Group at the World Bank, wrote in an article for the New Humanitarian, that conflict drives 80% of humanitarian needs and in 2016, the cost of conflict globally stood at an astonishing $14 trillion. That's enough to end world hunger 42 times over. Just imagine what the world could do with that money if conflicts were to end worldwide.
With all the above negative consequences of conflicts and crises around the world, peace is the ultimate solution. I shall use this opportunity to call on the members of the global community especially the UN and the Super Powers to end all conflicts around the world and bring lasting peace to humanity. Let there be peace, security and development in our world. Enough of the deaths, human sufferings and underdevelopment around the world.
In conclusion, I understand that with this Torch comes great responsibility. As a career soldier, I dedicated my life to the defense of my nation and its people and by extension the entrenchment of peace within Nigeria, West Africa, and of course Africa and the world. The responsibility with this conferment is not just to continue what has been my lifelong duty to restore peace, but also now ensure that I am a forerunner in championing causes and initiatives geared toward achieving national, regional and global peace.
Once again, I express my profound gratitude to the World Institute for Peace and the program's organizers for choosing me to be a torch bearer. Even though I am a retired general, my active commitment to bringing about peace in Nigeria and the world does nothing but solidify my determination. I thank Ambassador Lamina, the Chairman CEO of the World Institute for Peace in putting this programme together in my honour. I appreciate all the special speakers who spoke via Zoom. I also thank and appreciate all our international and local participants who are physically here and those who join us via Zoom.
Lastly, in our collective pursuit of world peace, we must be conscious of the fact that "victory comes from God alone".
I thank you all.
Dangote Refinery Receives Its Maiden Crude Cargo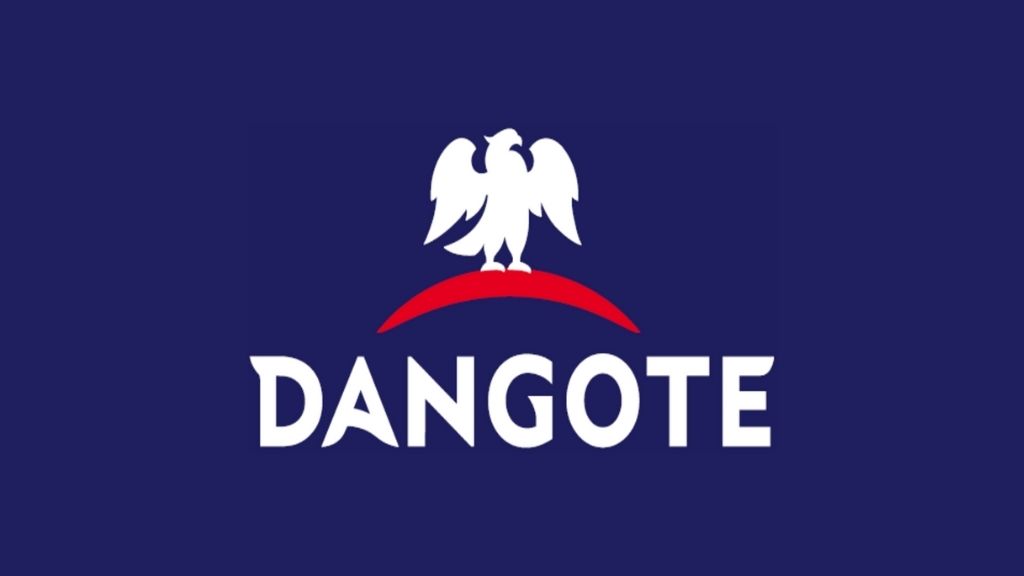 Sahara Weekly Reports in a major step towards boosting Nigeria's domestic refining capacity and attaining energy security (self-sufficiency), Dangote Petroleum Refinery and Petrochemicals plant has purchased 1 million barrels of Agbami crude grade from Shell International Trading and Shipping Company Limited (STASCO), one of the largest trading companies in Nigeria as well as globally, trading over 8 million barrels of crude oil per day.
The STASCO cargo contained 1 million barrels from Agbami and sailed to Dangote Refinery's Single Point Mooring (SPM) where it was discharged into the refinery's crude oil tanks.
The maiden 1 million barrels, which represent the first phase of the 6 million barrels of crude oil to be supplied to Dangote Petroleum Refinery by a range of suppliers, should sustain the initial 350,000 barrels per day to be processed by the facility. The next four cargoes will be supplied by the NNPC in two to three weeks and the final of the six cargoes will be supplied by ExxonMobil.
This supply will facilitate the initial run of the refinery as well as kick-start the production of diesel, aviation fuel, and LPG before subsequently progressing to the production of Premium Motor Spirit (PMS).
This latest development will play a pivotal role in alleviating the fuel supply challenges faced by Nigeria as well as the West African countries.
Designed for 100% Nigerian crude with the flexibility to process other crudes, the 650,000 barrels per day Dangote Petroleum Refinery can process most African crude grades as well as Middle Eastern Arab Light and even US Light tight oil as well as crude from other countries.
Dangote Petroleum Refinery can meet 100% of the Nigeria's requirement of all refined products, gasoline, diesel, kerosene, and aviation jet, and also have surplus of each of these products for export.
The refinery was built to take crude through its two SPMs located 25 kilometres from the shore and to discharge petroleum products through three separate SPMs. In addition, the refinery has the capacity to load 2,900 trucks a day at its truck loading gantries.
Dangote Refinery has a self-sufficient marine facility with the ability to handle the largest vessel globally available. In addition, all products from the refinery will conform to Euro V specifications.
The refinery is designed to comply with US EPA, European emission norms, and Department of Petroleum Resources (DPR) emission/effluent norms as well as African Refiners and Distribution Association (ARDA) standards.
President of Dangote Group, Mr. Aliko Dangote stated: "We are delighted to have reached this significant milestone. This is an important achievement for our country as it demonstrates our ability to develop and deliver large capital projects. Our focus over the coming months is to ramp up the refinery to its full capacity. I look forward to the next significant milestone when we deliver the first batch of products to the Nigerian market."
Country Chairman of Shell Companies in Nigeria, Mr. Osagie Okunbor stated: "We welcome the startup of a refinery that is designed to produce gasoline, diesel, and low-sulphur fuels for Nigeria and across West Africa and are happy to be enabling it."
Ibogun celebrates 6th year coronation in grand style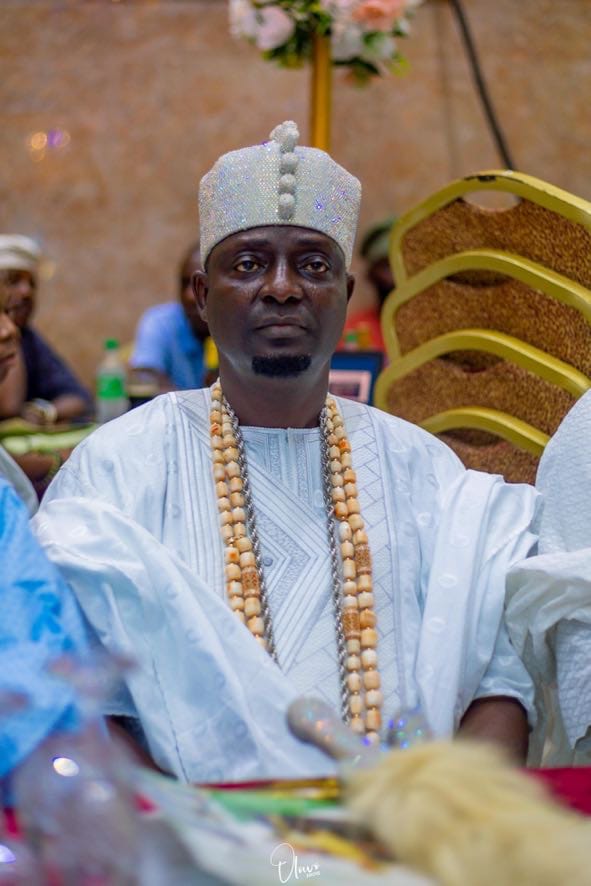 Ibogun celebrates 6th year coronation in grand style
Sahara Weekly Reports That As part of the 6th year coronation anniversary of his HRM Oba Adesina Fakayode Faluade, Anikinnikun Oluoba of Ibogun Balogun Kingdom of Abeokuta, he decided to build an untra modern civic center for the benefit of Ibogun kingdom.
Speaking with our correspondence was the Kabiesi during the lunch of the ultra modern civic center last Wednesday, the Kabiesi express his profound appreciation to God and those who came to celebrate with him.
He said "there is need to develop our community and as the royal father of Ibogun Balogun Owu kingdom, I took it upon myself to build this great edifice to bring development required to my community."
"We have other projects already excuted since I immerged as the king, one of it is the central mosque that will be commission during the ground finally of our anniversary.
We tend to impact lives in our own little way and give back to the community who has been supporting all we do in the community.
The chairman anniversary and lunching committee, High Chief Dr. Sulaimon Akinyele , Aro of Ibogun Balogun Owu kingdom said, "the king proposed to build a world class civic center, and we are all here to support his good works in order to make his aims and objectives come to pass.
He notes that there are many companies within Ibogun, there are so many degnitries that came from Ibogun Owu, including the former president Olusegun Obasanjo, who can also support this great project.
They hereby call on the governor of Ogun State, Mr. Dapo Abiodun to synergies with the Kabiesi to bring development to Ibogun Balogun by giving them good roads.
Also at the event was Engr. Adeleke Sogbesan (Chief Okanlomo)who came in from United States to show support to the Kabiesi. He notes Oluoba Ibogun is an hardworking man who has brought lots of development to Ibogun, in view of this he came in to also show is support towards the construction of the civic center.
Financial crimes in public, private space now national embarrassment – President CRAN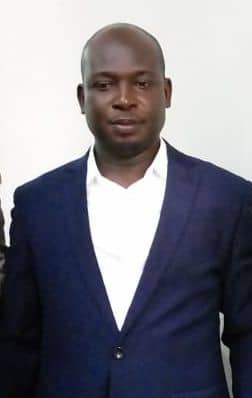 Financial crimes in public, private space now national embarrassment – President CRAN
Earlier, in his welcome remarks, the President of the Crime Reporters Association of Nigeria (CRAN), Mr. Lekan Olabulo, has frowned at the rate at which crime is increasingly committed in public and private space, insisting that the act is now becoming a thing of embarrassment to the nation.
Olabulo who lampooned corrupt public office holders, noted that those involved in syphoning the common wealth of the nation should remember that they are not insulated from being probed.
The President of CRAN, disclosed that the annual lecture cum.award series, which he said started about 30 years ago, has become a veritable platforms through which suggestions are made on how best relevant agencies and other stakeholders could tackle the menace of insecurity, bedeviling the nation.
" Outside the corridor of governance, many Nigerians particularly the youths are engaged in financial crimes such as internet fraud commonly referred to as Yahoo, Yahoo and other illicit financial businesses
" Inspite of the existence of laws to check crime in Nigeria, more youths are enlisting in the Yahoo Yahoo business with such conviction that what they are doing is illegal.
"Yahoo, Yahoo or cybercrime has come to be generally accepted by most parents as if it is a legitimate business and many communities are now in competition over the number of youths who have acquired humongous wealth through Yahoo, Yahoo", CRAN President beamoned.
Olabulo hinted that the annual lecture cum.award series started about 30 years ago has become veritable platforms through which suggestions are made on how best the relevant agencies and other stakeholders could tackle the menace of insecurity, bedevilling the nation.