AMCON takes Over Silverbird Galleria, two other properties owned by 'Common sense' Senator, Ben Bruce over N11bn debt (PHOTOS)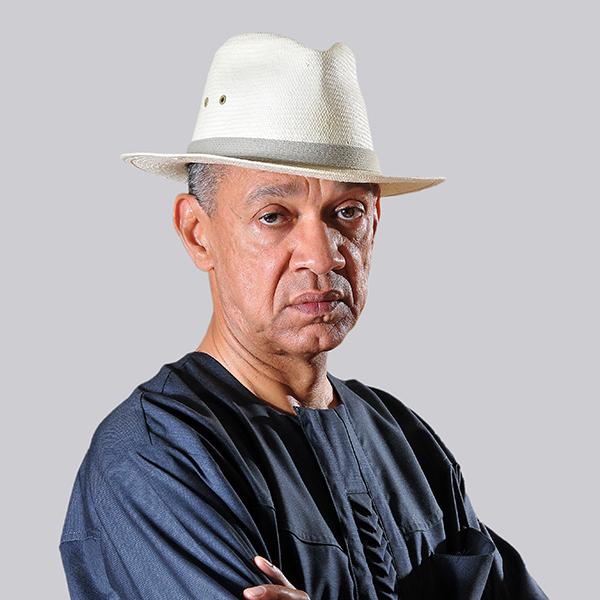 The Asset Management Corporation of Nigeria (AMCON) on Thursday morning took over the assets of three companies belonging to Senator Ben Murray Bruce.
The companies affected by the takeover are Silverbird Galleria Limited, Silverbird Promotions Limited, and Silverbird Showtime Limited.
AMCON had, by notice of appointment dated April 18 appointed Muiz Banire as Receiver/Manager over the sprawling assets of the three companies located at 133 Ahmadu Bello Way, Victoria Island, Lagos, Plot No 1161 (Silverbird Galleria); Central Area Cadastral Zone AOO, Abuja; and Abonnema Wharf Road and Abali Park in Port Harcourt City of Rivers State.
The takeover followed the interim orders granted by Justice Cecilia Olatoregun-Ishola of the Federal High Court, Lagos, on June 17 which allowed the Receiver/Manager to take possession of the said properties.
The properties were seen locked up by the agents of the Receiver/Manager in an exercise carried out under the supervision of men of the Nigerian police as directed by the Court order, a copy of which was made available to PREMIUM TIMES.
In the said order, Ben Murray Bruce's companies are owing AMCON the sum of N11 billion which the companies have defaulted in paying up.
Kunle Adegoke, counsel to the Receiver/Manager, said that the sealing up of Mr. Bruce's properties on Thursday had "all the paraphernalia of legality."
"Aside from the fact that the receivership was done pursuant to deeds of legal mortgages duly executed by the three companies and guaranteed by Ben Murray Bruce and four of his brothers, there is a court order backing same up," Mr. Adegoke said.
"It must be borne in mind that innocent depositors' money is what the Commonsense propagator and his brothers have been living large and feeding fat upon without recourse to the interest of the real labourers who own the money."
Mr. Murray Bruce, using his companies sometimes in 2005 and 2007, borrowed various sums of money from the Union Bank of Nigeria Plc and defaulted in his obligations to pay back, according to AMCON.
"The said loan was purchased by AMCON in 2011 after the capital base of Union Bank was terribly shaky," Mr. Adegoke continued.
"And the Commonsense senator has persistently failed to pay the loans and yet has been pretending to be concerned with the welfare of Nigerians whom he has been skinning alive in order to remain relevant and live like a king."
Realizing that Mr. Bruce was not ready to pay back the money, AMCON appointed the Receiver/Manager to recover the loan.
Agents of the Receiver, officials of AMCON, and large contingents of armed policemen were seen, Thursday, sealing up the premises of Silverbird Group of Companies in Lagos, Abuja and Port Harcourt.
PHOTOS:
Source: Premium times