Anambra Born Model, Biana, Wins 1st Miss Arts Nigeria Beauty & Empowerment Reality Show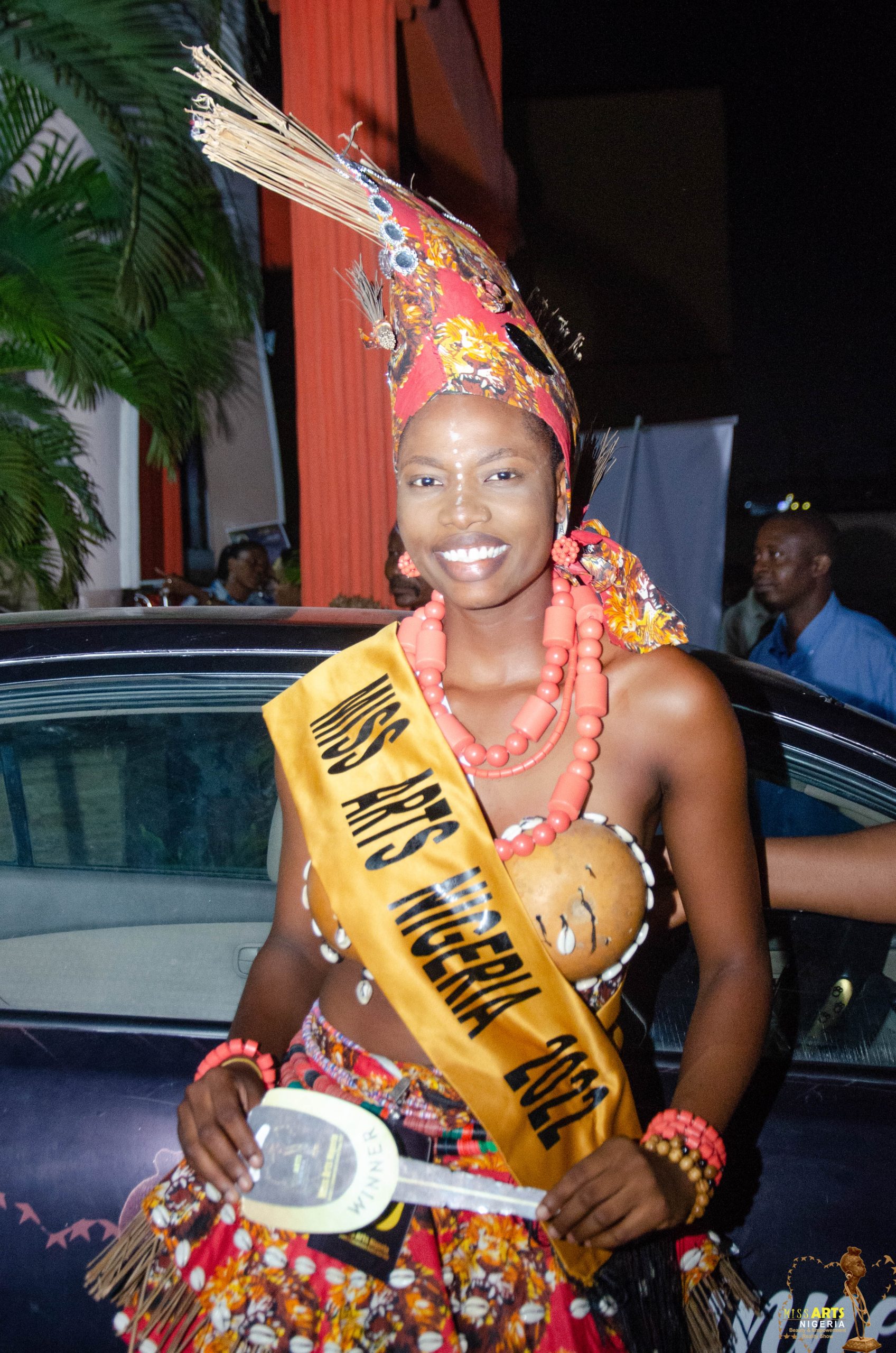 Anambra Born Model, Biana, Wins 1st Miss Arts Nigeria Beauty & Empowerment Reality Show
Princess Rosula Mku-Atu Honoured as Miss Arts Nigeria 2022 Woman of the Year Award
By Olorunfemi Adejuyigbe
The 1st Miss Arts Nigeria Beauty and Empowerment Reality Show 2022 has ended with an Anambra indigene, Biana Adaeze Oranu, crowned as the winner.
Queen Biana Oranu also known as Angel is a 20 year old native of Abate, Idemiri North LGA in Anambra State, who resides in Lagos. She's a model under the management of FIC Models.
Angel is a reserved lady who during her stay in camp during the reality show was giving her best to every activity, she earned the interest of the judges and the crowd at the grand finale, hence, got her cumulative score rise above other contenders on the show inspite of recording low marks through voting.
The show which is aptly called MANBERS '22 is an empowerment and beauty reality show aimed at empowering the Nigeria girl-child through the beauty of arts and skills acquisition. It is by all means an avenue for the Nigerian girl to showcase and put to good use her creative talents as a tool for promoting national unity through promotion of the nation's vast cultural heritage.
MANBERS is a brainchild of Oshodi Arts & Culture Gallery Foundation, a foundation owned by Oshodi Arts Gallery, reputed as the largest Arts collection centre in Nigeria.
30 finalists were camped for 14 days in Lagos to embark on a journey of skills acquisition, promotion of the Nigerian cultural diversity and building unity and cordial inhabitation.
During the camping, the 30 finalists had myriad activities as they worked together in groups named after legendary amazons in Nigeria history, Ladi Kwali, Margaret Ekpo, Queen Moremi, Queen Amina, Queen Nana Asma'u, and Flora Nwapa.
Every group is saddled with different tasks to measure and inculcate the spirit of teamwork and cooperation.
Also, to achieve the objective of the show which is to make the Nigerian girl-child independent, the contestants were taken through 6 skills, Make Up, photography, Batik, painting, catering, and social media marketing.
The ladies had a lot of fun in camp while they played games such as puzzles, local games, dancing competitions, and dramatic performances. They also had a feel of Lagos as they paid a courtesy visitation to the CEO of AKModel Groups and cheered themselves at Dan & Den Club, Beachside, Elegushi.
It was a colourful and tense moment during the grand finale ceremony as the 30 finalists, representing different States in Nigeria, cheered their fans and the judges with their beauty and cultural outfits. The finalists took everyone back to their source with lots of thrilling dance performances and songs.
The event became tense as it was time for the 8 carefully selected experienced professionals from different fields to judge, decide the fate of the 30 finalists and pick the 8 title holders. The 30 finalists are Abidemi Adegbasa (Miss Arts Imo), Biana Oranu (Miss Arts Anambra), Elizabeth Adekunle (Miss Arts Abuja), Joy Yakubu (Miss Arts Kogi), Ayomiposi Balogun (Miss Arts Nasarawa), Christianah Adenuoye (Miss Arts Benue), Oyinkansola Olatoye (Miss Arts Ogun), Boluwatife Bayode (Miss Arts Niger), Jennifer Otor (Miss Arts Delta), Oreofe Oguntola (Miss Arts Oyo).
Others include; Fathia Tijani (Miss Arts Ebonyi), Damilola Oloruntoba (Miss Arts Bauchi), Kolade Oshadare (Miss Arts Ondo), Nancy Idara (Miss Arts Akwa Ibom), Oluwakemisola Adesoba (Miss Arts Ekiti), Damilola Balogun (Miss Arts Sokoto), Mary Bamilosin (Miss Arts Kebbi), Bukola Agboola (Miss Arts Plateau), Faith George (Miss Arts Katsina), Ayomide Omotunde (Miss Arts Taraba), Clear Nwonye (Miss Arts Enugu), Oyindamola Bakare (Miss Arts Kaduna), Victoria Atitebi (Miss Arts Adamawa), Omotolani Adelakun (Miss Arts Eko), Pearl Praise Samuel (Miss Arts Edo), Faith Ozehudu (Miss Arts Abia), Oreoluwa Bamidele (Miss Arts Kwara), Pearl Ikhioya (Miss Arts Rivers), Regina Abisha (Miss Arts Cross River), and Comfort Akerele (Miss Arts Osun).
The top 8 contestants of the show were decorated, Oreoluwa Bamidele as Miss Arts Etiquette, Abidemi Adegbasa as Miss Arts Natural, Oyinkansola Olatoye as Miss Arts Tourism, Oreofe Oguntola as Miss Arts Culture, Ayomiposi Balogun as Miss Arts Unity, Omotolani Adelakun as Miss Arts 2nd Runner-up, Elizabeth Adekunle as Miss Arts 1st Runner-up, and Biana Oranu was crowned Miss Arts Nigeria 2022.
The top eight were selected among the 30 finalists of the show based on the cumulative score of their camp ratings, voting, and judges' decisions on the Grand-finale.
The winner of the maiden edition, Biana Adaeze Oranu, who represented her State of Origin at the show, Anambra, was presented with a brand new car, a year's salary of N1 million, 200k wardrobe allowance, an all-expense-paid trip to some tourist sites in Nigeria courtesy of the sponsor Oshodi Arts Gallery, a plot of land at Lekki corridor courtesy of AKModel Groups, and an all-expense-paid trip to Malaysia courtesy of Erelu Funmi Rotiba.
While the runners-up go home with a cash prize of N750,000 and N250,000 respectively plus a plot of land each at the Lekki corridor courtesy of AKModel Groups, visitation to tourist destinations in Nigeria. Other title holders of the show will be receiving N20,000 each in recognition of their creativity and talents.
Also honoured alongside the beauty queens is the Astute, industrious philanthropist, Princess Rosula Osula Mku-Atu, who was honoured as the Miss Arts Nigeria Beauty and Empowerment Reality Show 2022 Woman of the Year.
The head of the production company, Fanafillit Integrated Concepts, Olubode Mac Oserinde congratulated the winners and the finalists of the Miss Arts Nigeria Beauty and Empowerment Reality Show 2022 and advised the beautiful ladies to be catalysts of developmental change.
He also appreciated the brand supports of the show, Lagos State Signage and Advertisement Authority, Seven-Up Bottling Company, Primero Transport Services Ltd., Waptv, Shorjay Makeovers, Sangloos Media, HipTv, La Beauty Collections, Steve Ray, Beeth Concepts, Coach JonnyB, Olayinka Adire Allabela, Olumide Faturoti, Epee Tech Solutions, AKModel Group and a host of others for their relentless efforts and support with the search for the Miss Arts Nigeria 2022.
Funke Akindele and JJC Skillz Marriage Crashes After Six Years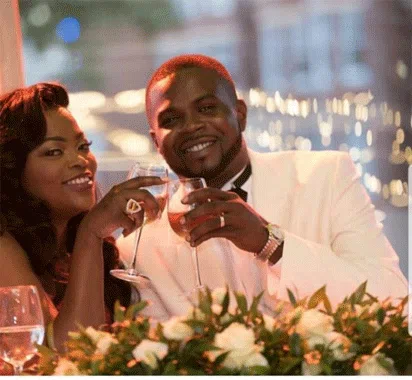 Funke Akindele and JJC Skillz Marriage Crashes
By Olorunfemi Adejuyigbe
Nigerian singer and producer, Abdul Rasheed Bello, popularly known as JJC Skillz has announced his separation from Nollywood actress, Funke akindele.
The veteran rapper, made this announcement on Instagram to inform the public that they are officially separated.
JJC skillz and Funke akindele, got married in 2016, and they welcomed their first set of twins in 2018. It was reported that, Funke akindele's marriage to jjc skillz was her second.
Rumors of separation surged between the two, but funke akindele cooled it down with her fathers' day message to JJC Skillz. She wrote on social media saying;
"Happy Father's Day darling!!! Thank you so much for being a wonderful and caring father. We love you God bless you more Baba Ibeji of life!" she wrote at the time.
Taking to the comment section of the post to react, JJC reacted with: "Awwwww thank you darling God bless and protect us #familyfirst #thebellos."
But the truth couldn't be covered anymore, as JJC skillz  finally expose what was going on in their marriage, thereby declaring their separation. He wrote on Instagram saying; '
Dear Friends and family I need to let you know that Funke and I have separated. While it lasted we shared a lot of things together and have created 2 beautiful children. The last two years have been extremely difficult for us. I know I have tried my best to fix things but I believe it is beyond repair now. 3 months ago and at Funkes insistence I moved out of the house and apart from AMVCA have not been able to get Funke to sit down in an amicable manner to discuss the future of our relationship. I'm making this announcement so that the public is clear that we both are pursuing separate lives. We still have issues that need to be addressed such as the custody and wellbeing of our children which is paramount as well as business interests which need to be disentangled but I have no doubt that these will be resolved one way or the other'
Nollywood Needs More Funding-Wale Osagie Muraina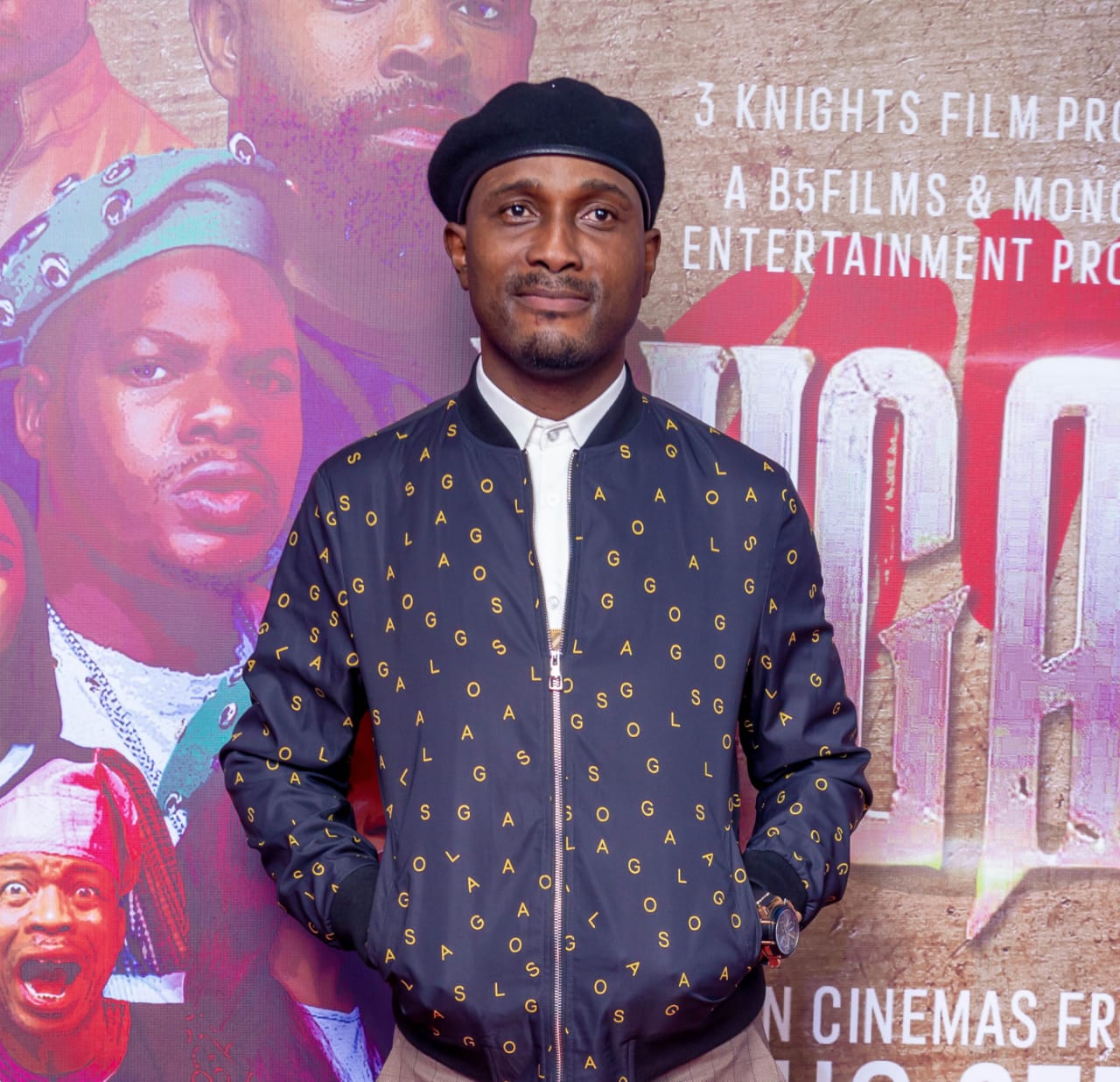 Nollywood Needs More Funding-Wale Osagie Muraina
By Olorunfemi Adejuyigbe
Nollywood producer of note, Wale Osagie Muraina has made a case for more financing for Nollywood movies.
Muraina, who has a track record of producing superb movies like Dear Affy, Mimi, City of Dreams, Kafaya Undercover, Honeymoon Palaver and P.A from hell, says Nollywood movies cannot compete adequately without proper funding.
Speaking to journalists at a recent hangout event, Muraina who has a reputation for judicious management of funds says the fact that he manages funds well and has a reputation of working below budget doesn't mean the industry can thrive without good funding.
'I know people already tag me as Mr. Fix it of Nollywood. It is true that I have a reputation for managing funds well and working with the budget and left with funds but that should not be mistaken to mean that Nollywood can thrive without good funding'.
'Filmmaking is business; it is not a charity work. People need to get that. You hire men and women who have dependents to come to the movie set and work for 20 days or more, they are professionals, they should be well paid. Film making is work. We should first get that out of the way. Look at the way some people live well, drive good cars and take care of their loved ones, filmmakers deserve that as well, so we need to fund the industry'.
Speaking further, Muraina says, quality is costly. 'You see all those things we admire in foreign films, colour, costumes, sets, locations and props, they cost money. Those professionals that will make your film pop and the post production that add a little extra to the film that make them extra-ordinary are costly. Those things that will make our films competitive that we see in foreign films, and give the extra 'wow' effect, cost money, Nollywood needs good funding. Funding and good planning will make our films great.'
Speaking on production ability of Muraina, Samuel 'Bigsam' Olatunji, a film maker of note who has his jobs across many platforms, said Muraina is an asset to any production team. 'I like his commitment and how he ensures that you get value for every penny and takes care of the crew member. I am glad our paths crossed. He understands production and the most important thing is that he understands film. It will be difficult for any crew member to play a fast one on Wale. And he understands the psychology of treating actors right'.
Wale Osagie Muraina who studies at University of Benin is born of a Yoruba dad from Ijebu and an Edo woman. He grew up in Benin and has a Yoruba heritage from Ijebu. He presently lives in Lagos.
UK-based Actress, Oluwajuwon QUADRI to give marriage a second chance?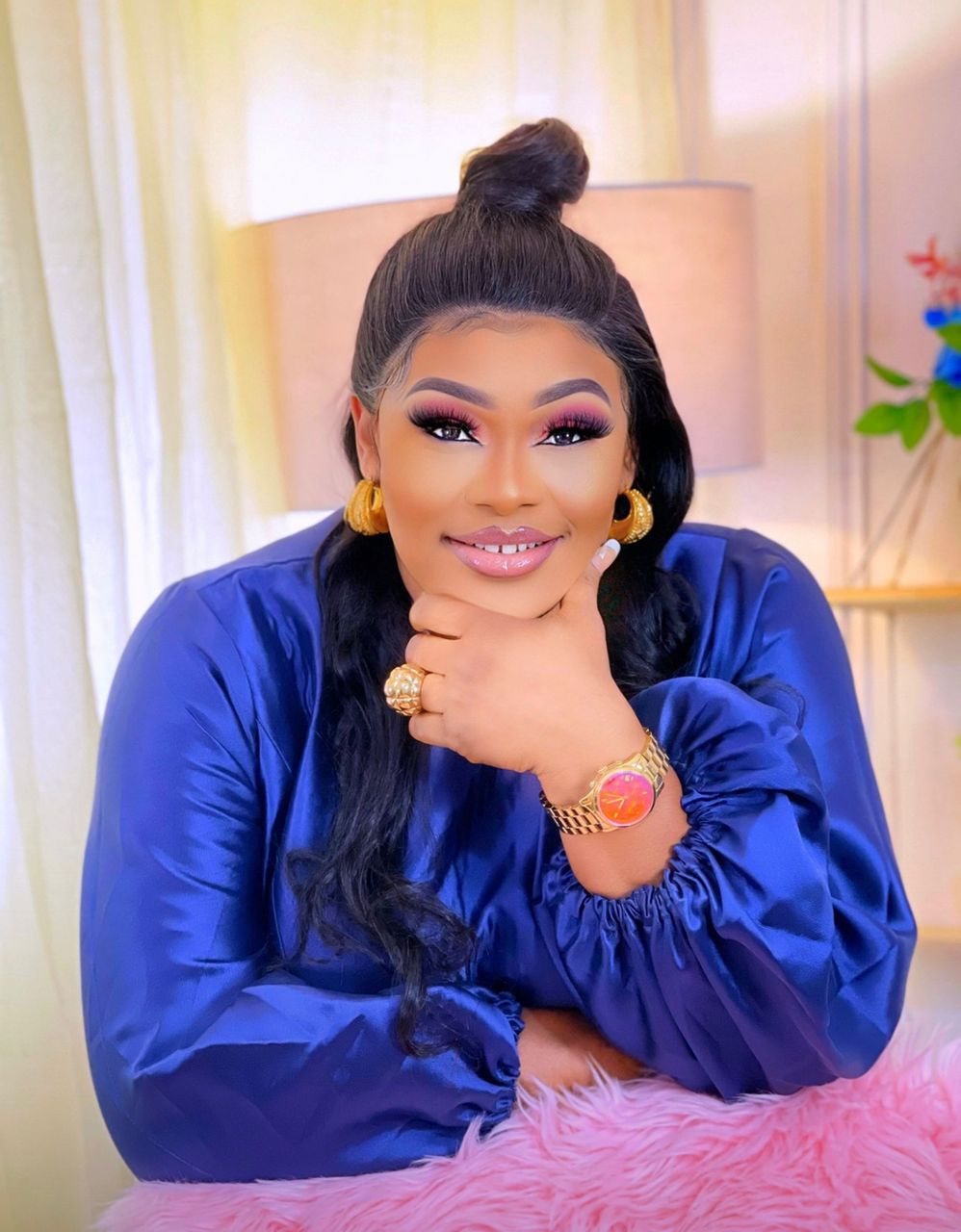 UK-based Actress, Oluwajuwon QUADRI to give marriage a second chance?
By Olorunfemi Adejuyigbe
This might be the moment of joy for one of Nollywood favourite actors, Oluwajuwon Quadri as she is about to give marriage a second chance.
The mother of one who is based in UK, recently posted a picture ring on her micro-blogging page; Instagram with caption 'marriage again..!' but those who are close to her in the Queensland disclosed that actress who has been rumoured to have intimate relationship with ace actor Femi Adebayo is indeed giving marriage another shoot.
According a source in UK, juwon is in a serious relationship with a UK-based businessman and she flaunted it at her last movie premier; Jibola, which hosted numbers dignitaries here in London.
The actress fondly called Juwon is a producer with many film productions to her credit such as 'Okan Mi' 'Fikemi,' 'Igboran,' 'Etan,' 'Adanwo nla,' 'Ewawumi,' 'Orun,' 'Odun marun,' 'Tianshi,' 'Secret of tomorrow,' 'Eku Imura.'
Oluwajuwon who is the CEO of TGL Logistics company based in London, gained prominence after the release of her debut film as a producer, 'Okan mi,' in 2014.
She has remained a positive force on the scene.