Another Nigerian killed in South Africa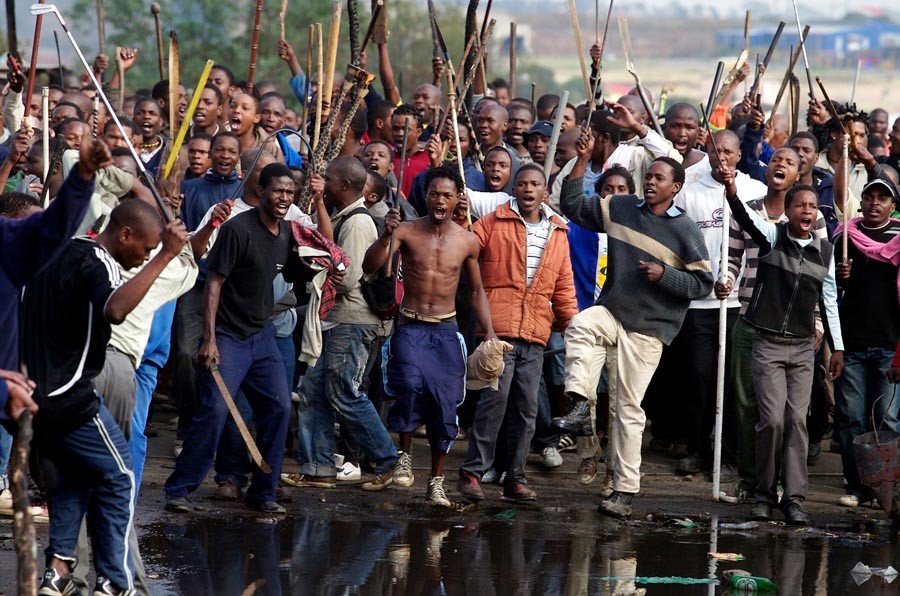 The Nigerian community in South Africa has confirmed the killing of one Chibuzo Nwankwo, a 42-year-old man from Enugu State.
The Publicity Secretary of the Union, Habib Miller, said Nwankwo was shot in the early hours of Friday at a local bar in Kempton Park, Johannesburg, following a disagreement with an unknown person.
"The deceased, a patron of the bar, got drunk and started harassing a female worker. Information available to the union said that Nwankwo was chased out by security personnel, but he kept on coming back; became very aggressive and rude before the ugly incident occurred,'' he said
Miller said that the South African police later intervened and arrested the murder suspect.
"A murder case has been opened and an investigation has started. We call on Nigerians to be calm and allow the law to take its course," Miller said
This incident brings to 121 the number of Nigerians killed in South Africa since January 2016.
Glo Celebrates Tobi Amusan's Diamond League Win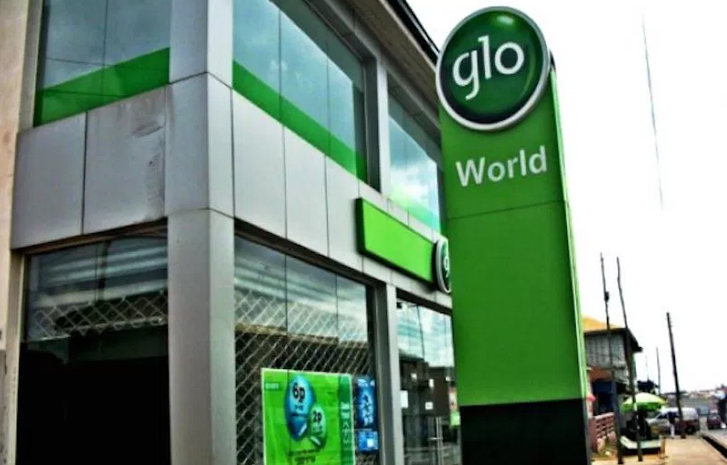 Glo Celebrates Tobi Amusan's Diamond League Win
Sahara Weekly Reports That Globacom, Nigeria's leading digital solutions provider, has congratulated its brand ambassador, Tobi Amusan, on her victory in the Diamond League championship in Oregon, United States, where she won the women's 100 metres hurdles. This is her third consecutive victory in the competition.
The sprint queen had, on Sunday evening, won the race in 12.33 seconds to claim her third successive Diamond League title. In 2021, she won her first Diamond League trophy and she successfully defended the title in Zurich, Switzerland in 2022.
In a statement issued in Lagos on Tuesday, Globacom lauded Amusan for the exemplary win, adding that her victory, "in spite of her recent setback, is a reflection of the fact that she is a talented professional who still has a lot to offer the world of athletics".
Following her sixth-place finish in the championship match at the National Athletics Centre in Budapest, Hungary, Amusan promised to return "stronger and better".
Globacom noted that "with the third Diamond League trophy in her kitty, Amusan remains a true African ambassador at the world stage and an inspiration to millions of youths who look up to her as a role model."
The firm praised Amusan for embodying the resilience and work ethic of the Nigerian people and challenged her to keep going, win more awards, and create a lasting impression on the world of athletics.
Amusan has now become only the second woman in Diamond League history to win three 100m hurdles championships after Dawn lson-Harper.
Blame Judiciary for crime increase in Lagos – CP Idowu Owohunwa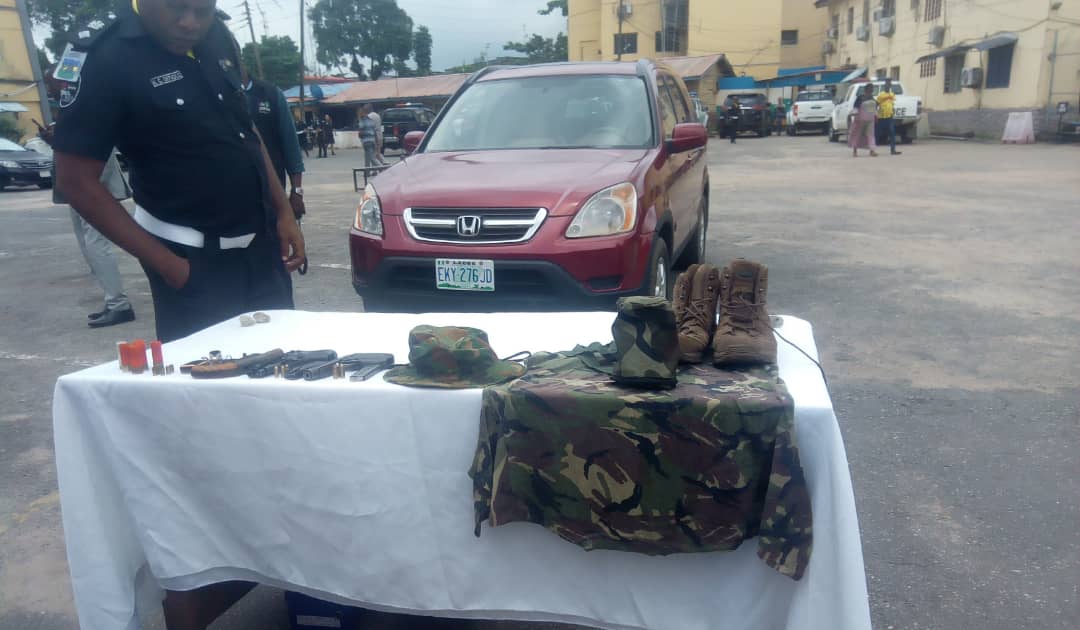 Blame Judiciary for crime increase in Lagos – CP Idowu Owohunwa
By Ifeoma Ikem
Sahara Weekly Reports That The Lagos state Commissioner of Police, CP Idowu Owohunwa says the judiciary should be blamed for the increase of crime in the state.
The police boss made the disclosure at the State Police Command Headquarters, Ikeja while parading the three suspects arrested in connection with the killing of Adeniyi Sanni, an aide to the Senator representing Ogun West; Solomon Adeola (a.k.a. Yayi).
While briefing journalists on the painstaking efforts made by officers and men of the Lagos Command in tracking down the three men, Owohunwa bemoaned the emerging trend of giving light sentences or freeing such suspects arrested and prosecuted in the past by the judiciary.
"Through painstaking intelligence and investigative activities, we have succeeded in arresting the syndicate of the robbery and murder. The three suspects directly involved in the robbery and murder were arrested with three firearms including the killer's weapon were recovered."
The suspects Fred Azeez Okuno, 43-year-old Lagosian; Lucky Idudu Michael, 33-year-old from Delta State, and Adedigba Segun, 26-year-old from Oyo State.
Owohunwa said investigation so far revealed that the three suspects were directly involved in the robbery and murder of Sanni.
He said that on multiple occasions the security agencies have tried their possible best to reduce crime and the activity of criminals across the state metropolis but that after they had been processed through the judicial system and they always found a way to remain a menace to the society.
"As much as we are interested in advancing the process of justice, it is expedient that we also appeal for the process to strike a balance between Justice administration, criminal Justice delivery and overriding internet security situations across the country.
"It will lessen the load in terms of dealing with recycled criminals which is the major problem we're facing in Lagos.
He noted that there have been instances where the judiciary neglected the gravity of the crime committed and chose to give soft landing to such criminal elements who in turn come back to perpetrate more vicious crimes like in the case of the three paraded suspects whom he described as "jail birds."
"Investigations revealed that the three suspects had at one time or the other been arrested, tried and jailed over criminal offences and their years in correctional centres had only helped to harden them".
In their confessions to journalists, the suspects who were masked by police to avoid being accused of human rights violation during the parade said they did not intend to kill Sanni whose identity they did not initially know.
They had stopped him presenting themselves as security agents wearing army uniforms with intention to rob him of his vehicle which had no plate number yet.
"It was a tokunbo Camry car, black in colour. We only rob tokunbo cars which we normally take to Alhaji in Republic Benin to sale," said one of the suspects.
According to their confession, Sanni was shot when he raised alarm seeking help from people when he noticed that they might not be genuine military men after they had checked his vehicle documents and yet refused to free him.
After shooting him repeatedly with pistol, they dumped his body at the booth of the vehicle but when they noticed he was still alive, they stabbed him to death and subsequently dumped his corpse on the way. When they drove near Nigeria's border with Republic of Benin, they called Alhaji to come and take delivery of the vehicle.
The police commissioner also bemoaned the lapses going on in Nigeria Correctional Service facilities as confessions made by the paraded suspects revealed that their gang was formed while they were serving jail sentences.
One of the suspects, Lucky Idubu told journalists that it was in the correctional centre (prison) that someone gave him the phone number of one Alhaji he could work with on completion of his earlier sentence.
The three of them meet in prison and built their network, they were connected to the Alhaji and up till now still have some elements in custody operating from the center.
He that the Alhaji was incidentally the one behind activities of the gang soon after they were released from their earlier sentences.
The Alhaji (name with-held) currently at large is said to be a Nigerian but resident in Republic of Benin from where he coordinated the car robbery and murder gang.
The suspects confessed that they negotiated with Alhaji to pay them N3million which he promised to remit soon after he must have sold the vehicle.
According to them, Alhaji had requested them to come with another vehicle when coming for their N3million, but they became unfortunate as police arrested them before they could embark on the second mission.
During their arrest, police recovered one brand new pistol with three live ammunition, one Baretta pistol with three live ammunition, one locally made pistol with six live cartridges, six expended cartridges, military gear comprising a military camouflage vest, jungle hat, pistol hose and a red Honda CRV from the suspects.
According to the police commissioner, investigation has revealed that the gang members were on narcotics as at the time they carried the act.
He has raised alarm on the growing trend of criminals impersonating military personnel wondering where they procure the uniforms and other accoutrements. "This portends great danger as members of the public might not easily know who is a genuine military personnel or not."
At the parade were representatives of the Nigerian Army from 9th Brigade who were there to observe and listen to the confessions of the suspects and possibly fashion out how best to form synergy with the police in curbing crimes.
The CP said that the parade event has also established that the security agencies have in their hands a high notorious criminal international network and unfortunately most of their transporting equipment are transported from Nigeria to Cotonou.
"This is a very high possibility that they will be recycled back into the Nigerian market and buyer who fall victim of such purchase stand the risk of being brought to Justice
"We have activated our unique Interpol's and network to break the trans border components of these crimes.
"I can assure you that in due course success will be achieved and the so called alhaji will be brought to Justice".
The CP said that the component problems is the inpersonation of the military in order to perfect these crimes.
"when it first occurred there was a wild concern that military men are now involved but today through the painstaking intelligence activities of the police we've been able to prove that the brain behind these crimes only took advantage by acquiring the military kit in order to deceive members of the public and perfect their crimes.
The Senator's aide Adeniyi Sanni was killed on August 5, 2023 when he was stopped by 'fake security' agents wearing Nigerian Army uniform at a checkpoint in Ojodu Berger area on his way to his home in Isheri, Lagos.
Ms. Jane Kimemia of Optiva Capital Partners Ltd. Honored at BusinessDay Top 25 CEOs and Next Bulls Awards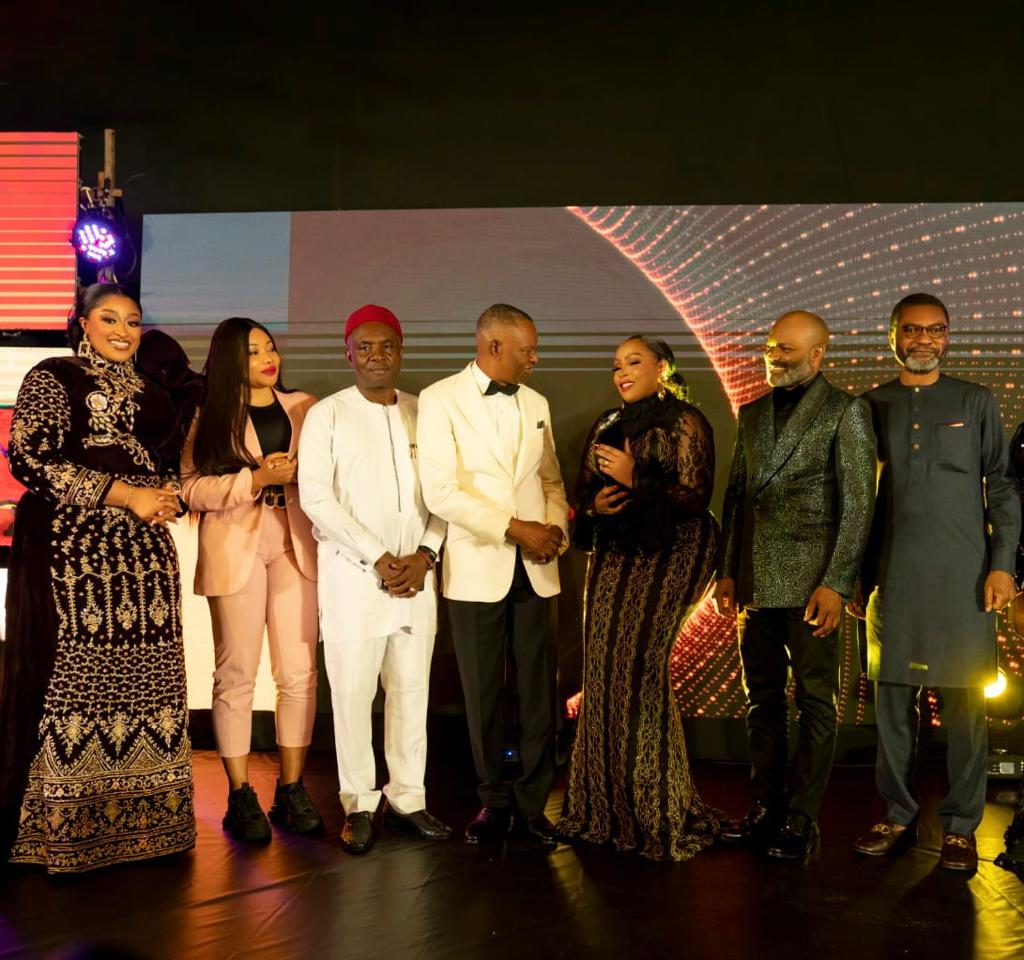 Ms. Jane Kimemia of Optiva Capital Partners Ltd. Honored at BusinessDay Top 25 CEOs and Next Bulls Awards
Sahara Weekly Reports That Optiva Capital Partners Ltd is proud to announce that its esteemed CEO, Ms. Jane Kimemia, was recognized at the prestigious BusinessDay Top 25 CEOs and Next Bulls Awards held at the Federal Palace Hotel, Victoria Island, Lagos, on Sunday, September 16, 2023.Ms. Kimemia, a Pan African business leader with over 25 years of extensive experience, has been at the helm of Optiva since 2017. Under her leadership, Optiva, a frontrunner in the Investment Immigration industry, has consistently demonstrated dedication to delivering exceptional results and guiding clients toward successful investment ventures.
The award is a testament to Ms. Kimemia's unparalleled contributions to the company through general management, leadership, wealth management, client and partner relationship establishment, business planning, strategy, and more. Over the past year, she has showcased exemplary performance in financial management, strategic planning, innovation, and corporate social responsibility, building strong relationships with customers and stakeholders.In his remarks at the ceremony, Mr. Frank Aigbogun, Publisher/Chief Executive Officer of BusinessDay Media Limited, emphasized that the Top 25 CEOs Award seeks to identify and reward exceptional leadership and financial growth in the business world.
This aligns seamlessly with Optiva's values of exceptional service delivery, professionalism, collaboration, and excellence in customer service.On receiving the award, a delighted Ms. Kimemia said, "I am humbled by the great honor bestowed on me and Optiva. At Optiva, we understand the significance of financial security, mobility, and global opportunities for Nigerians. This is why we've cultivated profound expertise to offer services that enable individuals and families to navigate the complexities of mobility, access, and business leverage. We aim to partner with Nigerian individuals and families to protect, grow, enhance, and optimize their wealth so that each Nigerian can create a legacy without limitations. I am very pleased to have our efforts at Optiva recognized, highlighted, and appreciated. "The CEO of Optiva Capital Partners, Ms. Kimemia, in the company of the Chairman of Optiva Capital Partners, Mr. Franklin Nechi, appreciated BusinessDay and the award organizers.
The Optiva Capital Partners delegation at the event was led by the Executive Director of the company, Dr. Frank Nweke, JR-Executive Director of Communications & Partnerships, and Mrs. Amaka Okeke-Lawal, Executive Director of Business Development.The BusinessDay Top 25 CEOs award recognizes companies across various sectors that have significantly contributed to the Nigerian economy, fostered innovation, and achieved exceptional financial growth. "It is an award to reward excellence, innovation, and the good works of CEOs," said Mr. Seyi Osasanya, the chief commercial officer of BusinessDay.
The event was graced by industry leaders, top business personalities, entrepreneurs, and captains of industry. Notable awardees alongside Ms. Kimemia included the CEO of Fidelity Bank Plc, Mrs. Nneka Onyeali-Ikpe, CEO of Seplat Plc, Roger Thompson Brown, and many other distinguished personalities.About Optiva Capital Partners Ltd: For over a decade, Optiva Capital Partners Limited has been a beacon in the Investment Immigration industry. With an unwavering dedication to guiding clients through global markets, legal frameworks, and immigration procedures, Optiva stands as a testament to excellence and commitment. Supported by a rich network of elite international partners in specialization Investments Immigration, Investments services, advisory, and insurance services, Optiva has established a reputation for excellence with a broad base of knowledge and experience from years of providing solutions to thousands of families.