ARREST THE REBELS AND TREASONABLE SUBVERSIVES! BY FFK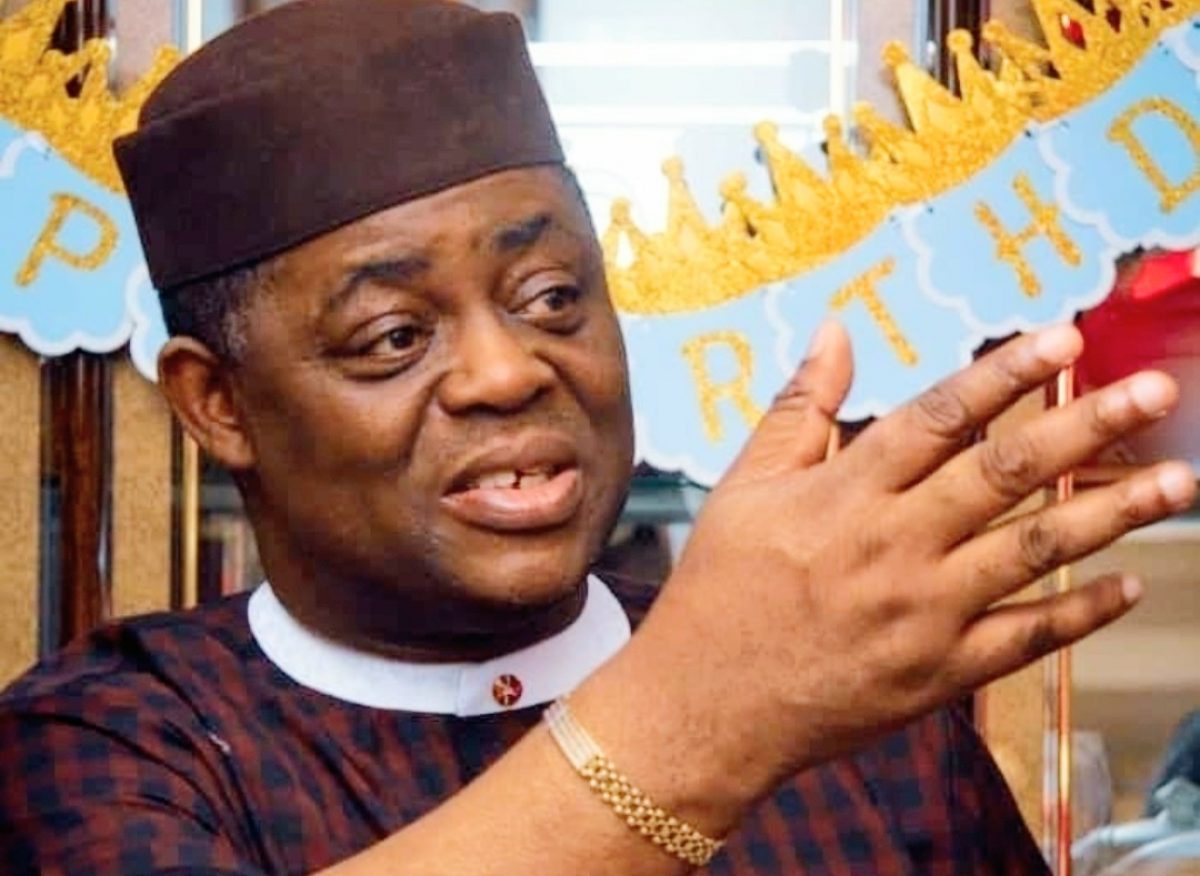 ARREST THE REBELS AND TREASONABLE SUBVERSIVES! BY FFK
Last Tuesday I was sent a video of an angry crowd of members of the opposition violently marching through the streets of our nations capital Abuja, loudly chanting and proclaiming that the INEC Chairman, Professor Mahmoud Yakubu, was nothing but "a thief" and that the inauguration of our President-elect, Asiwaju Bola Ahmed Tinubu, which is scheduled to hold on May 29th must not be allowed to proceed.
As if that were not bad enough, later on the same day I was sent another video which showed the same members of the opposition protesting at the gates of Defence Headquarters in Abuja and loudly calling on the military to take over power in our country.
Assuming these videos are authentic these acts are not only outrageous, subversive and dangerous but they are  also acts of treason, rebellion and insurrection.
We have warned about these sinister plots and plans for months and well before the presidential elections but no-one took us seriously and it was to no avail.
Now the signs are obvious and ominous and it is clear that there is something evil afoot.
It is heartwarming and encouraging that the DSS, as alive to their duties as ever, finally issued a statement yesterday in which they vindicated us.
They confirmed the fact that there were some elements within the political class that were planning to use violence to impose an Interim National Government and went on to not only warn those that seek to implement this hidden agenda but also to assure those of us that are against it that they would take strong measures and move against them.
This is vital in order for us to protect and save our democracy from those that seek to truncuate it and establish an unconstitutional form of Government in its stead.
It is incumbent upon us all as democrats to speak out in support of the DSS and to help them thwart the evil plans of the unscrupulous conspirators, dangerous plotters, unpatriotic elements and fascistic forces that want to topple our Government and abort the democratic process.
Those of us that are politicians and that still believe in democracy must stop being lazy, cowardly, undiscerning, insensitive and complacent in the face of this challenge.
We must appreciate the fact that there is a major play going in on the background and it is not yet uhuru.
We must stop pretending that we do not know what is going on and we must desist from sitting on the fence and hedging our bets.
We must rise to the occasion that this challenge and very real danger and threat presents and we must defend and preserve democracy by resisting the forces of chaos, anarchy and tyranny.
As a senior citizen, a former public office holder, a public figure and a major stakeholder in the Asiwaju project, I can no longer sit by idly and stomach this nonsense. It would be irresponsible and cowardly to do so.
For 16 years, from 1983 till 1999, many of us fought against military rule and paid a high price in that fight. Others that came before us fought it between 1966 and 1979. They also paid a high price.
During the course of all those years many suffered, many were tortured, many were exiled, many lost everything, many were destroyed, many were jailed and many were martyred.
These young ones that are protesting have no idea about the inherent horrors of military rule and what it really means because they were not born when the soldiers held sway in our country and they do not know the indignities and bondage that we were subjected to as a people during the course of those years.
The fact that some are openly calling for a return to those dark days gives many of us deep concern.
The last thing we need in our country today is military intervention, a military coup d'etat or any other form of unconstitutional Government including an Interim National Government.
It is obvious that these young ones that are calling for military  intervention are being encouraged, sponsored and used by elements in the opposition to truncuate our democracy.
When one couples these calls for a coup d'etat with the words of Dati Baba Ahmed, the Vice Presidential candidate of the Labour Party, on Channels Television last week when he said that he had no faith in the courts and election tribunals, that the swearing-in of President-elect Tinubu as President would be an invitation to a military coup, that Tinubu is a Mafia Don that is deeply involved in organised crime and that his swearing in would be a danger to "all our lives", one gets the message and can connect the dots of this great conspiracy.
The Atiku group through their numerous spokespersons have said equally disturbing things including consistently calling the President-elect a "Pablo Escobar-like drug baron" in order to incite the people, the international community, the civil society, the people of Nigeria and the Nigerian Armed Forces against him.
Outside of that the opposition have also targetted INEC and the Nigerian Judiciary for a campaign of calmuny, demonisation and destruction and they have engaged and induced elements in the international community, including politicians, leaders, businessmen, diplomats, international institutions and both local and foreign NGO's, who they have misled and fed with the most horrendous lies and propaganda, to assist them.
It is time for the intelligence and security agencies and the Buhari administration to rise to the occasion and face the  challenge of these subversive and destabilising elements squarely and with a very firm hand.
They should arrest those that appear to be behind this evil plot including Peter Obi, Dati Baba Ahmed, Atiku Abubakar, Ifeanyi Okowa and their numerous spokesmen, associates and foreign collaborators in order to find out exactly what their role is in this matter and the part, if any, that they are playing in it.
They should also identify, ascertain and arrest their collaborators, both foreign and local, in this treasonous plot.
None of them enjoys immunity and none of them are above the law.
Shielding and protecting them from being held accountable for their utterances and actions and for supporting anarchy, chaos, treason and rebellion is becoming increasingly dangerous and does not augur well for the peace and stability of our country.
It is also important to arrest and charge to court those young men and women that participated in Tuesdays  protest and openly called for a coup d'etat in order to deter others from doing so.
Failure to do this will encourage others to do same and suggest that there is far more to the whole thing than meets the eye.
In this respect the ban that has been placed on anti-inauguration protests by the Federal Government is deeply encouraging and is a clear indication of the total commitment of the Buhari administration to preserving and protecting democracy and to ensuring that there is a smooth transition of power to the incoming President-elect and his Government.
It is this clear commitment that has kept the peace and given us hope in spite of the shenanigans and mischief of an irresponsible, bitter, vicious, dangerous, petty, hostile and increasingly desperate, bellicose and violent opposition who are capable of doing anything to take power.
In conclusion and for the avoidance of doubt, let me state clearly and categorically that democracy is here to stay and we will defend President-elect Asiwaju Bola Ahmed Tinubu's mandate with the last drop of our blood and every fiber of our being if and when necessary.
There will be NO military intervention and NO ING and if they try either this WILL undoubtedly lead to a major conflict and a second civil war in our country.
Those that are harbouring these dark and sinister plots, plans and thoughts should desist from doing so before it is too late.
I call on all BATISTS to be vigilant, courageous, prayerful and to maintain the peace.
In two months our leader shall be sworn in as President, we shall be in power and we shall usher in a new  dawn and era of unity, peace, prosperity, strength, courage and progress in the affairs of our nation.
Permit me to end with the following.
In the Book of Isaiah 54:15-17, the Holy Bible says,
"surely they shall gather but it shall not be by me: whosoever gathers against thee shall be scattered for thy sake".
The gathering of the subversives, fascists and enemies of democracy in Nigeria shall be scattered by God and their plots, plans and conspiracies shall come to nought and be in vain.
Thanks be to God!
Glory to Nigeria!
MOTOPOL CSP Oriyomi rewards hardworking traffic officers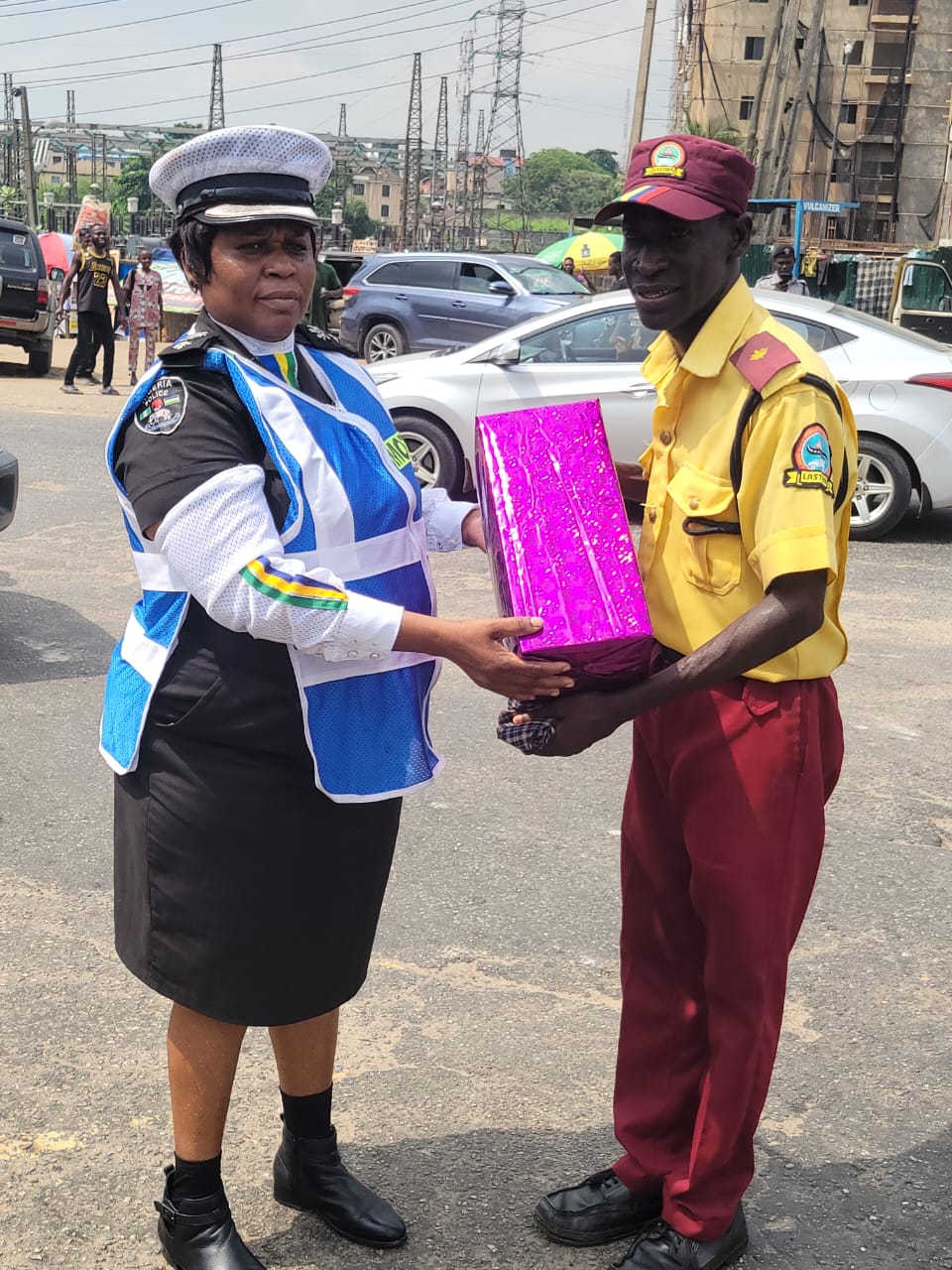 MOTOPOL CSP Oriyomi rewards hardworking traffic officers
Sahara Weekly Reports That Lagos State Police Traffic Officer ( MOTOPOL)CSP Oriyomi Titilayo Oluwasami, on Wednesday, surprised two hard working traffic officers in Lagos, when she singled them out and rewarded their hard works with gifts.
The two lucky officer are: Inspector Adeniyi Opeoluwa, Motopol monitor 75 Ejigbo division, and an Official of the Lagos State Traffic Management Authority ( LATSMA),Adefolaolu Timothy.
Oriyomi said the gift items may not be much, but stand as a moral booster and encouragement to the receivers, while it will motivate others to do more.
" It is regular practice for me to go round the city of Lagos and monitor those who are helping me to control traffic.
I give gifts always to people who are exceptional in their duties.
For instance, the LASTMA official is know by people who pass through Alausa, he is always stationed at Radio junction. He is referred to as dancing LATSMA official. People are talking about him, because you will always see him dancing and smiling while controlling traffic.
He is not a policeman,but he is doing wonderfully well in his duty of traffic control . He is making my job easier.
" I still have some traffic officers that I will still reward for their hard work. It is a continuous exercise. I will not stop. I am proud of anyone who makes my work easier. I am happy that some of my best officers are being nominated for Awards.
On December 7, two of my officers will be receiving Awards at a special event, put together by the Crime Reporters Association of Nigeria ( CRAN). I will also be rewarded. I am happy that people are noticing us . I am so happy that people are really recorgnizing what we are doing .
The Award is a very big challenge. The Award is encouraging us to do more for the society. I will continue to make traffic move. Lagos must move forward ".
Breaking: GAPOSA Alumni Declares State of emergency on security in Remo North, Demands Curfew To Curb Robberies, Attacks on students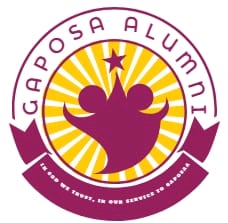 Breaking: GAPOSA Alumni Declares State of emergency on security in Remo North, Demands Curfew To Curb Robberies, Attacks on students
"The best security against the future is to act in the present''
Sahara Weekly Reports That The Gateway ICT Polytechnic Saapade Alumni Association has declared state of emergency on security, declared curfew from 6am to 7pm around Remo North local government in Ogun state.
The National president of the Alumni Association, Amb. Ajala Olumide T. according rdto the press release made available to Amebo Newspapers NG totally frown and expressed his great dissatisfactions over the volatile security situations around the school communities, which has resulted into incessant robberies, attacks, loss of properties and loss of lives among the student's populace.
According to him: "The level of the insecurity around the institution calls for a sober reflection and urgent attentions from the school management, leaders of our three major communities, local government, necessary stakeholders and the state government."
"Education is the best weapon to liberate the world but it is so disheartening that the state government led by His Excellency Prince Dapo Abiodun has turned a deaf ear to the incessant robberies, attacks, loss of lives and properties facing the students of Gateway ICT Polytechnic Saapade which is the best polytechnic in the state and the fastest growing polytechnic in the country." He said.
He listed the association demands which are declaring state of emergency in the security situation of Remo North Local Government and Declaration of curfew from 6am-7pm.
The Alumni Association appealed to the students of Gateway ICT Polytechnic Saapade to remain Vigilant and be peaceful as he promised to lead from the front in ensuring normalcy is returned to the school environments by engaging the school management, community leaders, local government, necessary stakeholders and the state government.
Also, he challenged the community leaders of Ode, Isara and Ipara to ensure the safety of the student in their respective community as the students of Gateway ICT polytechnic Saapade has been a catalyst for a positive development in Remo North Local government and ultimately deserves a safe haven and conducive environment for their learning..
In the same vein, he seized the medium to appeal to the state government under the able leadership His Excellency Prince Dapo Abiodun to Rescue the students of Gateway ICT Polytechnic Saapade from incessant robberies, attacks, loss of lives and properties.
How Juwon Lawal Is Changing The World Through Business Entrepreneurship *as Africent Group bags fresh award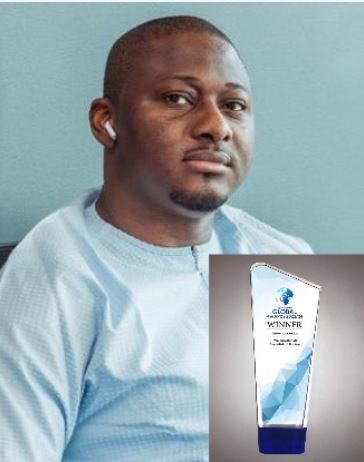 How Juwon Lawal Is Changing The World Through Business Entrepreneurship
*as Africent Group bags fresh award
It takes some severe business savvy to become the first in one's field. An emerging world business leader finds an unserved corner of the market and serves it; no one better exemplifies this than Juwon Lawal Razaq, the Chief Executive Officer of Africent Group of Companies Limited, a conglomerate with diverse business interests.
A few years ago, Lawal Razaq developed his business brand that was directly targeted at developing and transforming the maritime and the oil sectors. As soon as his brand took off, oil trading and production quickly became an item and his approach has since managed to redesign operations in the maritime industry. Singleness of purpose is one of the chief essentials for success in life, no matter what may be one's aim. Juwon set out with a purpose to model his business style off of the successful business leaders from decades gone by who changed the world in one way or another, and he is determined to repeat history.
With its subsidiaries like Africent Industries Limited, AfricentOCL & Commodities Company Limited, Eleven Ocean Limited and AfricentOCL UK Limited, Juwon Lawal Razaq has proven that having a person with great business leadership knowhow is something that all investors, consumers; a reputable business professional with high levels of expertise in his field of expertise.
Africent Group of Companies Limited, a global business firm providing solutions to problems that had previously been unsolved in oil and gas, technology services and agribusiness, represents business leadership driven on innovation and strategy with upshots that meet the consumer needs. This is one of the qualities that keep the company's goal-oriented CEO, Lawal Razaq at the top of his game. Adding to its list of laurels, AfricentOCL UK Ltd has just won the CorporateLiveWire Global Awards as 'Mining Materials Specialists of the Year 2023″.
"At Africent Group of Companies Limited, we are leaders because we take time to address opportunities and challenges and we lay out our goals and solutions clearly. Also, we engage in active listening to gain valuable feedback," says Juwon, a former Senior Trader at one of the top South East Asia oil trading company, Winson Oil Group Pte, Singapore.
Juwon Lawal Razaq, no doubt, possesses some of the qualities that set famous business leaders apart. He is one of the few emerging industry leaders who are stepping into the unknown and embracing risk. Lawal Razaq says his business model is encouraged by watching influential business leaders whose actions inspire him; how they do their thing, and who they are.
A member of the Forbes Business Council and alumni of Saed Business School, Oxford University, member and Global Ambassador of the Commonwealth Entrepreneurs Club, London, 44 years old Lawal Razaq's everyday visions remain to change the world for the better through entrepreneurship.