Will Primate Ayodele's Prophecy On Scotland Independence From UK Come To Pass?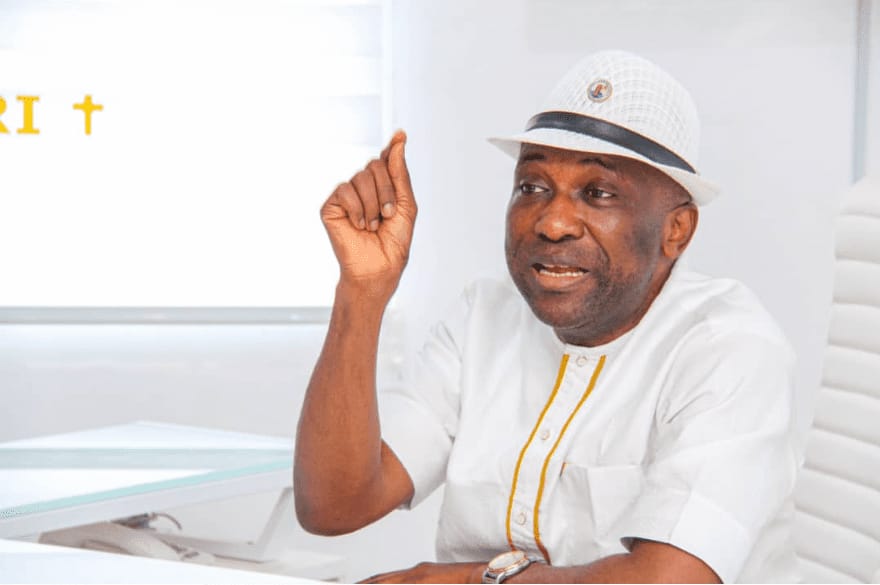 Will Primate Ayodele's Prophecy On Scotland Independence From UK Come To Pass?
The newly elected first minister of Scotland,  Humza Yousaf has vowed to push for another referendum seeking independence of Scotland from the United Kingdom.
New SNP leader Humza Yousaf has said he will ask for a Section 30 order "straight away" just hours after it was announced he would take over the top job from Nicola Sturgeon.
Mr Yousaf, who has been Scottish health secretary since 2021, will be formally elected by MSPs as Scotland's sixth first minister on Tuesday.
Meanwhile, popular Nigerian prophet, Primate Elijah Ayodele had prophesied severally that Scotland will break out from Scotland. He noted that the UK will be faced with a crisis and that the nation will break.
Recently in an interview with Tribune newspaper, Primate Ayodele reiterated his prophecy concerning the UK and maintained that Scotland will push to come out of the United Kingdom.
''The United States will not always retain its unity, especially from California. California will experience some natural disaster that will sweep many away. The US will rely heavily on California because of its economic buoyancy. Satan will fight California. Also the United Kingdom's unity will not survive the next 20 years. Scotland will push to come out of the United Kingdom.''
(https://tribuneonlineng.com/primate-ayodele-to-nigerians-expect-no-miracle-from-whoever-wins-among-the-three-main-candidates/)
Also, in his annual prophecy book titled Warnings To The Nations (2020/2021 edition), Primate Ayodele had mentioned that Scotland will strive to break out of the United Kingdom due to economic issues.
''UNITED KINGDOM: The country will have so many things to do, there will be flooding in the United Kingdom and extreme heat and strange flies. The country due to Brexit will be having problems. Scotland will strive to get out of UK as UK will face some economic challenges and they will want to protest against the prime minister.''
The declaration of the new first minister, Humza Yousaf is in tandem with the prophecy of Primate Ayodele regarding the independence of Scotland from the United Kingdom. Will it finally come to pass at the end of the day? Fingers crossed.
300L Student Dies After Receiving Strange Phone Call
300L Student Dies After Receiving Strange Phone Call
Sadly, A young girl identified as Odufu Regina Ohutu tragically died after allegedly receiving a
phone call
from an unknown caller.
It was gathered that the deceased was a 300 level Mass communication student of Benue state University.
According to sources, Regina died shortly after she received a WhatsApp video call from a caller whose identity has yet to be disclosed.
A source stated that Regina was healthy until she received the WhatsApp video call. He said she started screaming ceaselessly until she died without giving a clue what was happening to her.
As at the time of this report, there is no official statement from the authorities or the family of the deceased.
Two Nigerians in Diaspora mobilise Pelican Valley to full construction on Pelican Brief Estate,Kobape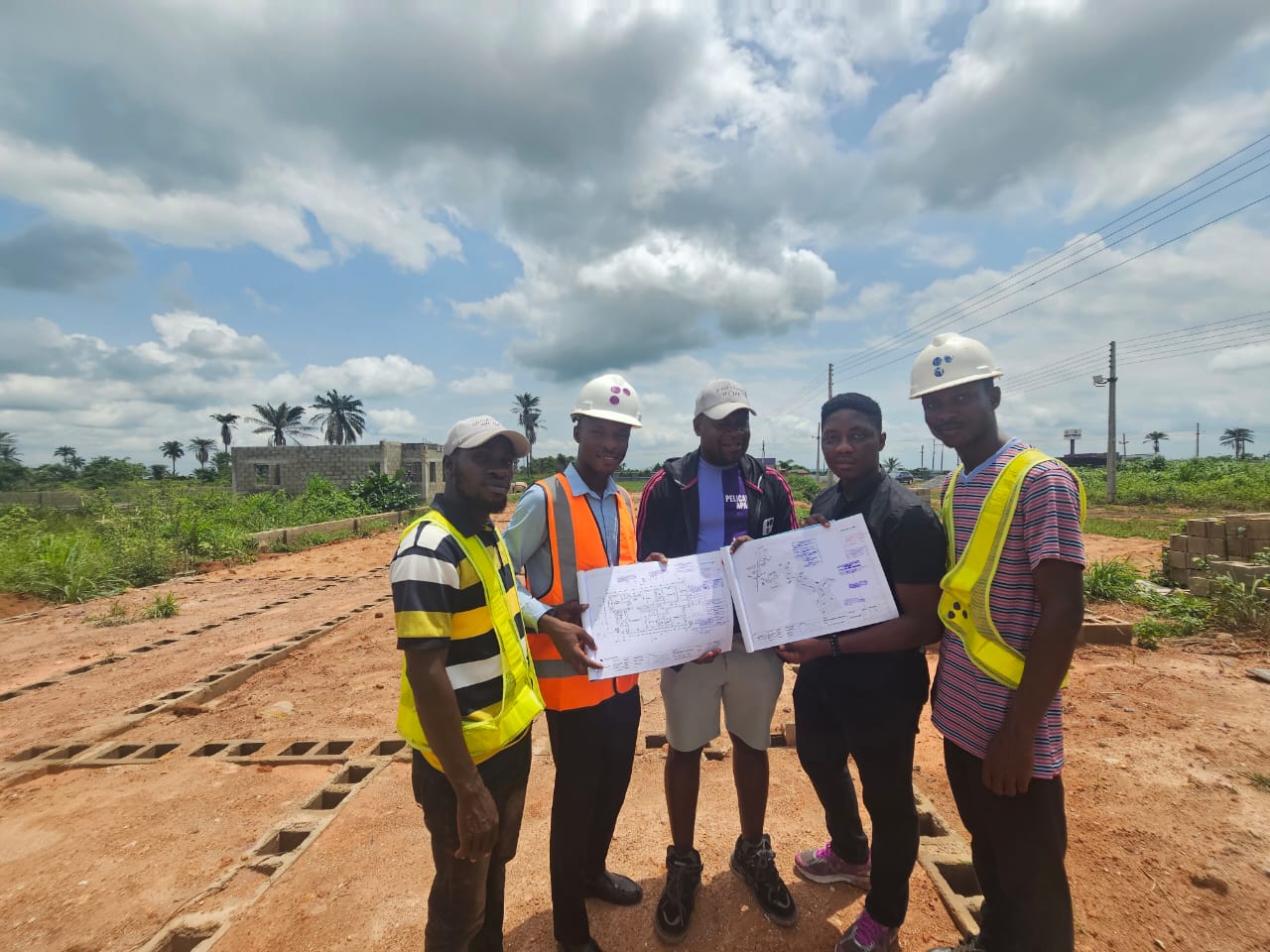 Two Nigerians in Diaspora mobilise Pelican Valley to full construction on Pelican Brief Estate,Kobape
Two Nigerians in Diaspora,Chief Olawale Olaleye and Mrs Najiyat have mobilized the construction team of Pelican Valley Estate, Kobape , Ogun State to commence immediate building constructions on their respective sites.
The Chief Executive Officer, Pelican Valley Nigeria Limited, Dr. Babatunde Adeyemo, who made this known to the media after an on the spot assessment of developments on the Pelican Brief Estate and the Pelican"s Ecostay Smart apartments which shared an immediate boundary in Kobape, quickly seized the medium to pass a vote of confidence on his new management team, in his words, the CEO said
" I must congratulate and commend my new site management team for this wonderful work, the sites are extremely clean, developments are apt and rapid and these team never gave me any reasons to visit the site in the last two months as I recieve daily video ,pictures and account updates on our site management platform, unlike our past handlers, now they are introducing new innovation, whereby we will be using a total station and GPS instruments for foundation setting out,unlike the manual ones used by our past handlers.
While publicly Displaying the government approvals of the two proposed developments, the CEO further urged all potential developers in the estate not to patronise quaks who will use forged and fake documents to seek building approvals for them, nothing that their projects might be at the receiving end. Dr.Adeyemo also further appeal to his clients also to make use of qualified and verifiable COREL certified engineers for their projects, to avert inevitable hazards and financial losses that will occur when unprofessionals are being patronised.
Dr. Adeyemo however congratulates the two clients for choosing the way, he further assured them of the company's unrelenting adherence to proffessionalims, standard and accountability, during and beyond the projects.
Speaking on the Pelican"s Ecostay Apartments projects, the Pelican Valley CEO said the company is expecting to commission the first sets of the fully subscribed apartments to mark the Company's establishment anniversary, come September 11, 2023…in his words
"In this layout, we are going to have a gas station and there is a provision for recreation centres."
"Also , there is a provision for a purposely-built lounge, a restaurant and club."
"The buildings to be constructed here will also be used as let-out apartments for tourists and visitors too, so that our landlords can also get rental incomes. "
"We have also completed arrangements with our web developer to develop an application to enable us to track and pick up our tourists from any part of Nigeria they are coming from."
"On this estate, we are going to use special materials that will be environmental and ecosystem friendly. For example, our concrete blocks are specially made to ensure the best houses are delivered."
"We are already connected to the national grid and already have a four fully armed security guards at the moment, ongoing moulding of interlocking stones for our roads and proposed CCTV surveillance cameras.
"We will construct and sell duplexes, three-bedrooms, two-bedrooms and studio apartments." the CEO said.
– Interlocked Road
– Surveillance Camera
– A minimum of 18 hours of power supply
– Good drainage system
– Estate recreational center
– Fully armed forces
– Smart gate
– Shares border with Pelican Brief Estate
– Less than 2km walk to Pelican Greenish Acres
in his remarks said that the clients have mobilized them and they are to deliver the two projects within two weeks without delay.
He said" Our clients who are not based in Nigeria have mobilized us to start work on their sites. Mr Olaleye and Mrs. We are expected to deliver the two projects within two weeks.
"The construction, we are yet to start is duly approved by Ogun State Government and you can see the documents with me, it is an authentic not forged document. We don't do illegal documents, we have been mobilized and we are about it swing into action, we are already stockpiling materials we are using for the construction of the two clients which are going to do simultaneously, we know that by the grace of God , the construction will come to reality". He concluded
The Director of Operations, Surveyor and Engineer were also present on the sites.
Why NLC Rejected The New Petrol Pump Price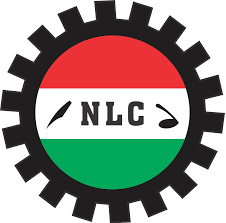 Why NLC Rejected The New Petrol Pump Price
Sadly, the Nigeria Labour Congress (NLC) has rejected the new pump price of petrol fixed by the Nigerian National Petroleum Corporation Limited (NNPCL).
It was reported that the oil firm has directed its outlets nationwide to sell fuel between N480 and N570 per litre.
Garba Deen Muhammad, Chief Corporate Communications Officer, NNPC Ltd, had said the price adjustment was made in line with "market realities".
But NLC President, Comrade Joe Ajaero, who briefed journalists at Labour House, Abuja, on Wednesday, said the congress would not accept that.
He added that the fixing of prices is not what the government could do unilaterally.