Bishop Oyedepo Acquires Brand New Aircraft After Selling The Previous Ones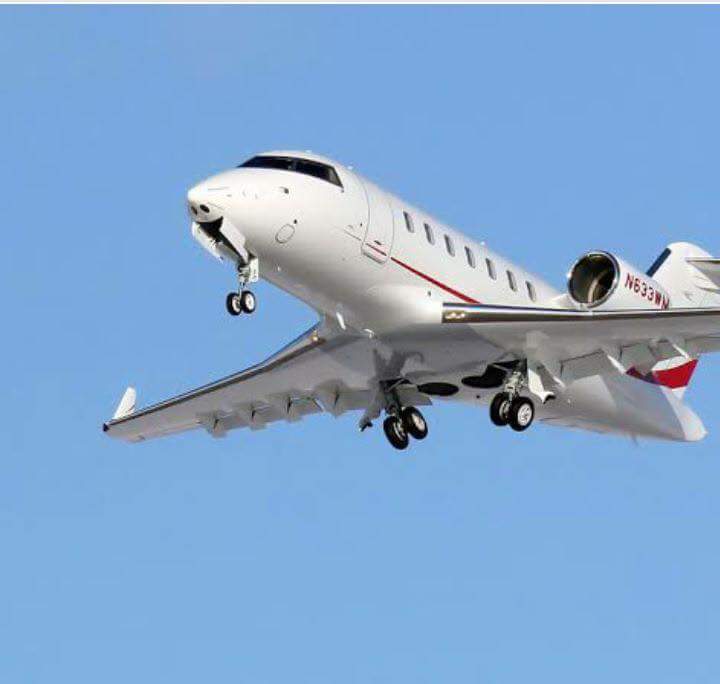 Interestingly, the presiding Bishop and founder of Living Faith Church widely known as Winners Chapel,  David Oyedepo has reportedly announced the purchase of a brand new aircraft to his congregation on Sunday.
We reliably gathered that the Church had sold out all her old aircraft including the helicopter and the Challenger 605 with registration, N633WM and purchased a new aircraft for church use.
Announcing on Sunday morning, Bishop Oyedepo who had unsuccessfully tried to join the Nigerian Airforce through the Nigerian Defence Academy in 1973 said to the congregants at the 50,000 capacity Faith Tabernacle during the first service.
"Men and brethren we have a brand new Aircraft at the airport'. Shortly before that he had announced in his sermon about the virtues of love and giving as well as exhorting on the need to focus totally on God that:
'What God cannot give me, let me never have it.
Where God cannot take me, let me never get there.
What God cannot do for me, let it remain undone".
The Bishop had announced in April 1982 at a 'powerhouse' meeting held at the inception of the Church among other things that God had told him that the ministry will soon be on wings carrying the gospel to the nations of the world. All except one of the several points itemized during that meeting has seen the light of the day in the 37 year old Ministry. Since 1996 when the first Aircraft, a Hawker Siddeley 25 with registration 5N-WMA (World Mission Agency), was purchased at one hundred million naira (N100 million), Winners' Chapel has used at least 5 different fixed wing aircraft and one helicopter while each of them as a tradition is always sold for an updated model as they begin to age.
The Church has strong presence in over 60 nations of the world and has invested in heavy Church and educational infrastructure particularly in Kenya, Ghana, DR Congo, Congo Brazzaville, Benin Republic, Zambia and in over 30 more African countries as well as UK, USA and many more across the 6 continents. The Bishop and his lieutenants visit all the Churches located in these nations annually in what is called 'apostolic visits' usually between the month of April and October. It will be recalled that in one of such hectic visits in 2004, his wife, Pastor Faith Oyedepo fell ill and though she's back to her duties in the Church, except for few visitations to particular nations, she is excluded from the rigors of the annual apostolic visits.
The Bishop and his team have survived a number of aircraft mishaps, the last coming in 2017 which led to thanksgiving across the branches of the Church Worldwide.
Trade expert tasks Wasiu Ayinde on unity as he becomes Olori Omooba of Ijebuland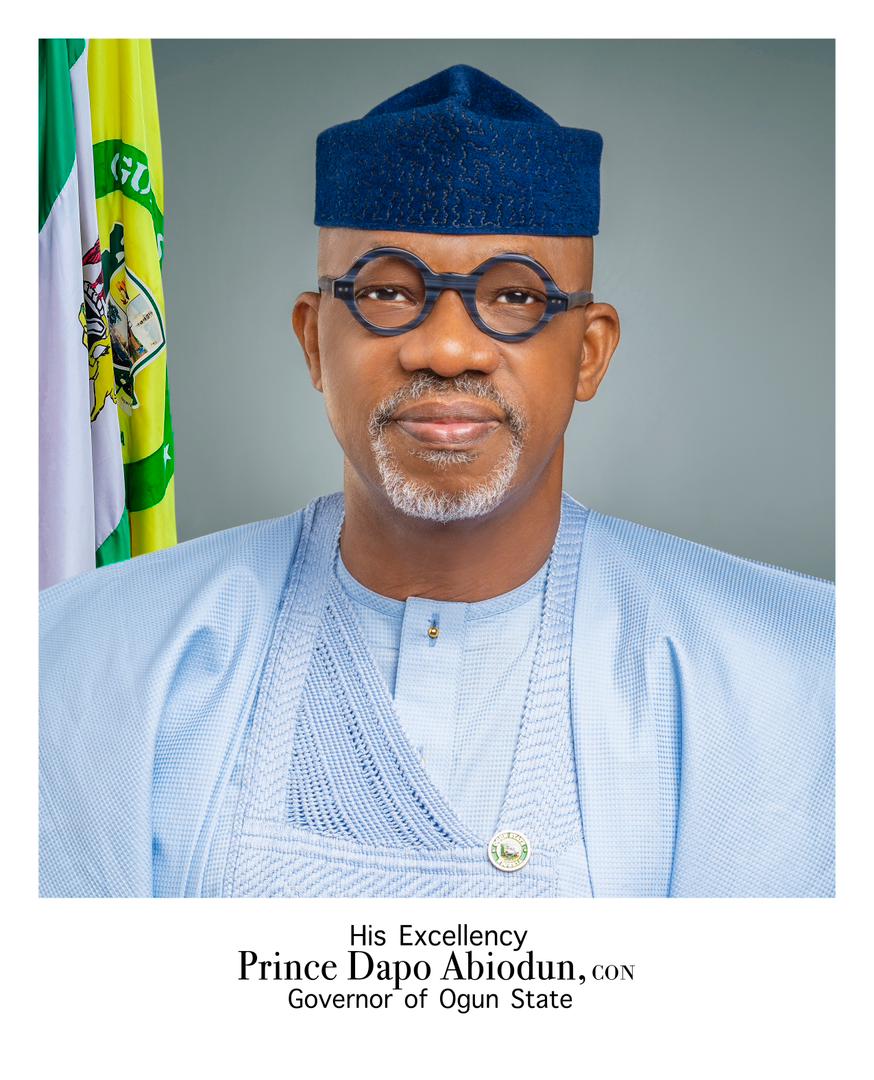 Trade expert tasks Wasiu Ayinde on unity as he becomes Olori Omooba of Ijebuland
An international trade expert based in Poland and founder of Omooba Obaruwa Foundation, Prince Adekunle Ayoola has urged the highly successful Fuji musician, Wasiu Ayinde to take seriously the task of uniting the Yoruba race as he is installed on Tuesday as the Olori Omooba of Ijebuland by the Awujale and Paramount ruler of Ijebuland, Oba Sikiru Kayode Adetona.
Ayoola particularly urged Wasiu Ayinde to help with brokering peace between the feuding two great sons of Ijebuland, former governor of Ogun State, Otunba Gbenga Daniel currently representing Ogun East at the Senate as well as Gov Dapo Abiodun, maintaining that the continued political bickering between the two would add no value to concerted efforts to develop Ijebuland and Ogun State as a whole.
It would be recalled that for some time now there appears to have been a strain between Gov Abiodun and Sen Gbenga Daniel and this had been largely adduced to politics.
Speaking in a statement made available to our Correspondent on Saturday, the international trade expert while congratulating KWAM1 as the Fuji musician is commonly called said "I sincerely salute you for being an achiever and for being given the rare privilege to succeed the doyen of the banking industry and founder of First City Monument Bank (FCMB) Late Otunba Subomi Balogun as the new Olori Omooba of Ijebuland.
"You are no doubt bringing varied experience on board as an highly successful international artiste and Mayegun of Yoruba Land. I therefore plead with you sir to use this new office to rally for unity of Yoruba race beginning from Ijebu land. The obvious bickering between Gov Abiodun and Sen Gbenga Daniel is a drawback for the Ijebuland and southwest, this is an era to place at front burner synergy, cooperation and matter of mutual benefit and nothing else
"I have no doubts in my mind that you are thoroughly prepared to add great value to your newly found role as the new Olori Omooba of Ijebuland and it is on this note that I sincerely wish you a memorable reign in sound health and prosperity", the statement concluded.
Find Any Three Of These Words In The Scripture And Win $100,000 – Reno
Find Any Three Of These Words In The Scripture And Win $100,000 – Reno
In a bold and unusual challenge, Mr Reno Omokri, former aide to President Goodluck Jonathan has offered to pay $100,000 to anyone who can find three specific words or phrases from a list of twenty within the pages of Scripture. The challenge, which has sparked intrigue and debate among religious circles, has ignited a fresh conversation about the importance of personal interpretation and reliance on religious texts over church doctrines.
The challenge, posted by Mr Reno on his verified Instagram page, lists twenty words and phrases that include "Trinity," "Christmas," "Purgatory," "Limbo," "Catholic," "Lent," "Rapture," "Christianity," "Bible," "Pope," "Cardinal," "Rosary," "Veronica," "Reverend Father," "Church Wedding," "Christening," "Three wise men," "Palm Sunday," "Ash Wednesday," and "Good Friday." The premise is simple: find any three of these words or phrases within Scripture and Mr Reno vows to transfer $100,000 into your account on the same day.
This challenge raises questions about the interpretation of religious texts and the place of personal faith in an increasingly organized and doctrinal world. The anonymous challenger encourages people to read the Scriptures from beginning to end, using it as their guide instead of relying on any particular church doctrine. This approach challenges individuals to explore the meaning of their faith on a personal level and emphasizes the importance of a direct connection with sacred texts.
Mohbad's Mother Narrates Ordeals
Mohbad's Mother Narrates Ordeals
Mrs Promise Aloba, the mother of the late Nigerian singer, Ilerioluwa Aloba, popularly known as Mohbad, has disclosed that the deceased was afraid that she would be kidnapped.
She disclosed that the fear of her being kidnapped led to her refusal to reside in the Ikorodu area of Lagos State where Mohbad rented an apartment and wanted to set up a business for her.
Narrating her last moment with Mohbad, Mrs. Aloba disclosed how the deceased and his wife deceived her into staying with them due to the trauma he was going through.
Mohbad died about two weeks ago, and controversy has surrounded his death.
The controversy surrounding Mohbad's death led to the exhumation of his corpse by the relevant authorities.
But, addressing some journalists in the singer's house, Mrs Aloba said: "I don't tell people that I'm Mohbad's mother because he was afraid I will be kidnapped.


"He took me away from Iyana to Ikorodu and promised to set up a business for me. However, I can't stay in Ikorodu again; I asked them to rent out the shop because I'm afraid.
"My child never enjoyed himself; he was always afraid whenever I came to visit; he found it difficult to sleep as he would be breathing heavily. They usually go to the police station to report.


"I spent 10 days in his house without knowing he would die, I just left here on Saturday, not knowing he would die on Monday. He begged me not to leave, but he allowed me when I told him to go to church. He and his wife were deceiving me not to leave. He has not given me my feeding allowance because he never wanted me to leave."