Breaking! 2023 Yoruba Movie Awards Nomination List Finally Out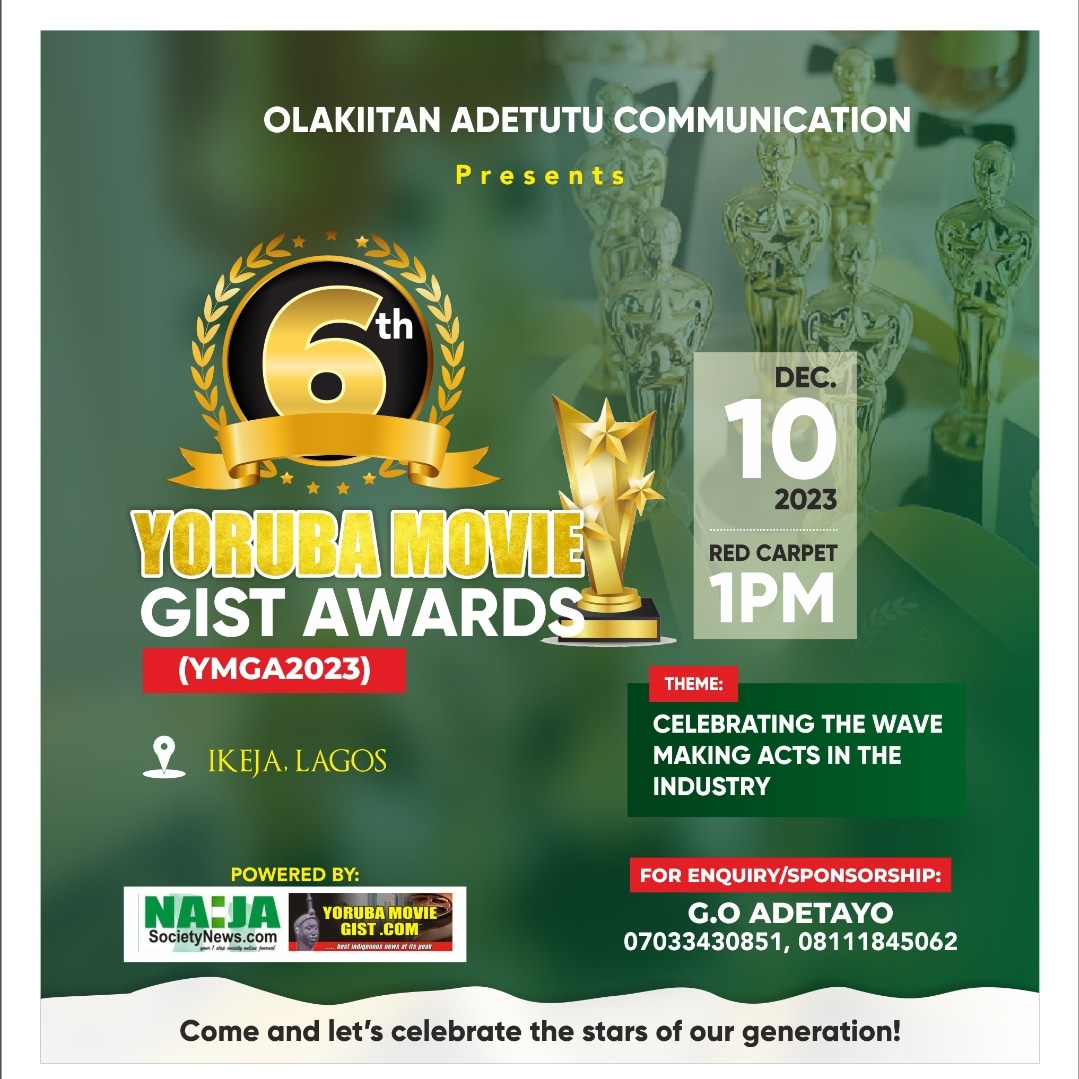 Breaking! 2023 Yoruba Movie Awards Nomination List Finally Out
Olakiitan Adetutu Communications Limited, a subsidiary of Gbolahan Adetayo Media Network, the brain behind the prestigious Yoruba Movie Gist Awards, has finally unveiled the much anxiously awaited nominees list for the 2023 Yoruba Movie Gist Awards.
The biggest award ceremony in the Yoruba movie industry, is set up to reward hardwork and diligence among both the onscreen and off-screen movers and shakers of Nollywood, and its scheduled to hold in December 10th amidst pomp and pageantry.
The nomination list for this year edition is here and you can start voting your favourite nominees by sending the name of the person and the category to yorubamoviegistawards@gmail.com or yorubamoviegist@gmail.com. Eg: Best Actor 2023, Gbolahan Adetayo, send it to yorubamoviegistawards@gmail.com. for more details, please call our editor on 07033430851. The voting exercise will close by December 5th 2023.
BEST ACTOR 2023
Lateef Adedimeji
Ibrahim Yekini Itele
Ayo Olaiya
Jide Awobona
Rotimi Salami
BEST ACTRESS 2023
Bukunmi Oluwasina
Mide Martins
Wumi Toriola
Ronke Odusanya
Kenny George
BEST LEAD ACTOR IN A MOVIE
Lateef Adedimeji
Ibrahim Yekini
Odunlade Adekola
Yomi Fabiyi
Kiki Bakare
BEST LEAD ACTRESS IN A MOVIE
Bukunmi Oluwashina
Mide Martins
Wumi Toriola
Kenny George
Biola Adebayo
BEST CINEMA ACTOR 2023
Odunlade Adekola
Lateef Adedimeji
Femi Adebayo
Joseph Momodu
Uzor Arukwe
BEST CINEMA ACTRESS 2023
Bukunmi Oluwasina
Bolaji Ogunmola
Omowunmi Dada
Toyin Abraham
Iyabo Ojo
BEST UPCOMING ACTOR 2023
Fasakin Oluwasemilore Akanni
Busari Samuel
Tobi Agunmuyi
Feranmi Oyalowo
Tobi Omoelegbede
BEST UPCOMING ACTRESS 2023
Oyindamola Sanni
Adedoja Adeyemi (Princess Ajoke)
Abimbola Mayowa
Salau Modupe
Bukola Ikuomola Oghenerukevwe
BEST MOVIE DIRECTOR 2023
Tope Adebayo
Titi Jeje
Wale Razaq
Biodun Jimoh
Jelili Adebayo (Picollo)
Kayode Adebayo
NEXT RATED MOVIE DIRECTOR 2023
Kenny Lanre
Adeleye Abiodun Abisodun
Adekola Ojelere
Adeniyi Atapa
Tunde Anjola
MOST PROMISING ACTRESS 2023
Omolara Kasali
Omobewaji Oyediji (Mo_Bewa)
Oloruntimilehin Bukola ( Kiitan Bukola)
Damilola Akinyemi
Mubashiru Gbemisola
MOST PROMISING ACTOR 2023
Sanusi Izihaq (Apankufor)
Obatidey Kelvin
Seun Ogunleye
Lanre Adediwura
Habeeb Alagbe
HOTTEST YOUNG ACTRESS 2023
Olaniyan Oluwatosin
Anike Olaniyi Ami
Olayinka Solomon
Victoria Ajibola
Oyedeji Olaide
MOST FEATURED YOUNG ACTOR 2023
Akeem Arogundade
Babatunde Aderinoye
Kiki Bakare
Mustapha Sholagbade
Akinola Akano
MOST FEATURED YOUNG ACTRESS 2023
Juliet Jatto
Biola Adekunle
Esther Adesunloye
Yetunde Barnabas
Debbie Shokoya
BEST SUPPORTING ACTOR 2023
Yomi Olohunlolaye
Peter Ijagbemi
Akintunde Lagata
Kolawole Ajeyemi
Kunle Omisore
Jamiu Azeez
BEST SUPPORTING ACTRESS 2023
Wunmi Ajiboye
Adebimpe Oyebade (mobimpe)
Kemi Korede
Aramide Oloko
Funmi Awelewa
BREAK OUT ACTOR 2023
Femi Akinyemi
Ayoola Olayinka
Okoya Samuel Adewale
Deyemi Okanlawon
Tunde Shobayo
BREAK OUT ACTRESS 2023
Morounmubo Lawal
Adebimpe Akintunde
Bimbo Adebayo
Damilola Oni
Seyi Hunters
BEST YORUBA MOVIE ACTOR IN DIASPORA 2023
Bigval Jokotoye
Faduri Joseph
Tunde Owokoniran
Taiwo Emmanuel Tonade
Adebayo Omowaye
BEST YORUBA ACTRESS IN DIASPORA 2023
Juwon Quadri
Mistura Asunramu
Sola Popoola
Tonia Ferrari
Racheal Oyiza
BEST MOVIE PRODUCER IN DIASPORA 2023
Faduri Joseph
Juwon Quadri
Ola Ogunkoya
Abolade Balogun
Dimeji Alaga
BEST SKINCARE AND BEAUTY SALON 2023
Poshglow Skincare
Mydeesglow
Clarice Skincare
Shineshine Skincare
Fab's Spa
Extreme Beauty Palace Skincare
Stayeverglowing Skincare
BEST REAL ESTATE COMPANY SUPPORTING ENTERTAINMENT INDUSTRY 2023
RevolutionPlus Property
Harmony Garden
Adron Homes
Realtormax
Property Showroom
BEST CELEBRITY HANGOUT SPOT IN LAGOS 2023
Club Quilox
RM Place
Club Royale
SPOB
Ikeja City Mall
MOST VERSATILE ACTOR 2023
Akeem Arogundade
Akande Jimmy Rolland
Oyetunji Olawole
Akin-Akinola FALANA (OMOAKIN)
Dauda Sulaimon Gida
MOST VERSATILE ACTRESS 2023
Fisayo Olamide Amodemaja
Jumoke Salami
Yetunde Odunsi
Omotola Adebayo
Bisi Adeyemi
NEW DISCOVERY ACTRESS 2023
Taiwo Ibukunoluwa
Ayobami Ajayi
Abdul Rosemary Oluwayemisi
Abimbola Olatunji
Omosuwa Bukola (Omoge Ikale)
NEW DISCOVERY ACTOR 2023
Segun Emmanuel
Akeem Ogara Adeiza
Lanre Adediwura
Joseph Adebola Aliu
Biodun Babalola
BEST NEW ACTOR 2023
Oluwafemi Odus
Adebayo Azeez
Prince Adeyemi Adekunle
Juwon Ayorinde
Jayeola Arriz
BEST NEW ACTRESS 2023
Iwalola Adekugbe
Ajoke Titilayo Isijola
Onibeju Olashile
Sherifat Oluwaseyi Awosanya
Oluwakemi Micheal
BEST MOVIE PRODUCER 2023
Siyanbola Azeez
Olasunkanmi Akanni Olohuniyo
Saliu Gbolade Ogboluke
Laoye Yinka
Akin-Akinola FALANA (OMOAKIN)
WAVE MAKING YORUBA ACTOR 2023
Olasunkanmi Akanni Olohuniyo
Taofeek Adewale
Akeem Adeyemi
Mustapha Sholagbade
Babatunde Aderinoye
WAVE MAKING YORUBA ACTRESS 2023
Folasade Muibat Olona
Olatoun Olanrewaju
Oluwaseun Olalere
Ariyo Oluwakemisola Apesin
Oyin Adegbenro
HOTTEST YOUNG ACTOR 2023
Sanusi Izihaq (Apankufor)
Quadri Oyebade (Sisi Quadri)
Olaide Almaroof
Adenle Otaobayomi
Samuel Ajirebi
RISING ACTOR OF 2023
Damilare Samuel
Qassim Kareem
Temitope Iledo
Adebayo Azeez
Quazim Fasasi
RISING ACTRESS OF 2023
Mary Adekunle (Marygold)
Salawu Adebukola
Ayobami Ajayi
Oyebade Mosupeola
Oluwakemi Ogunbiyi
OUTSTANDING ACTRESS OF THE YEAR
Biola Adebayo
Kehinde Abimbola Adeyoju
All well Ademola
Biodun Okeowo
Tayo Sobola
BEST ARENA MOVIE OF THE YEAR 2023
Pelewura
The Ogba's Family
Ofa Obinrin
Orin
Ajakuta
Alapotiemi
BEST CINEMA MOVIE 2023
Jagunjagun
Orisa
Kesari The King
Kabiesi
BEST NOLLYWOOD FASHION DESIGNER 2023
Clean Stitches
Kemmi couture
Hayjay Fashion House
Aven House of Concept
Sycca-couture
NOLLYWOOD NEW HUNK OF THE YEAR
Otukoya Temitope
Titilope Fatai
Tobiloba Nifemi Ojo
Odulana Halimat
Kofoworola Adewale
Funmilayo Micheal
Popular Nigerian Musician, Jumabee Concludes Canada Tour, Heads To UK (VIDEO)
Popular Nigerian musician, Jumabee has concluded his Canada tour and is now headed for the United Kingdom (UK) to continue his music tour.
Jumabee kicked-off his annual tour on November 23 in Canada and has since been the talk of the town following the massive attendance his presence brought to the selected locations where the tour was held in the country.
In the course of his tour, the Kogi-born musician met Jamaican worldstar, Kranium in Vancouver, Canada after their performance at Enso Event Centre.
As he has concluded his tour in Canada, Jumabee would be embarking on his music tour in the UK between 1st Of December and 9th Of December, 2023.
Jumabee has been in the industry for decades and has several hit songs to his credit. Some of his songs include Brakata, Kogi, Kalima, Iva, Badamuwa, to mention but a few.
WATCH VIDEO BELOW
Stella Ebegbuna, Renowned America-Based Music Star, Gears Up for an Unforgettable 'Hangout with D'Lyte'"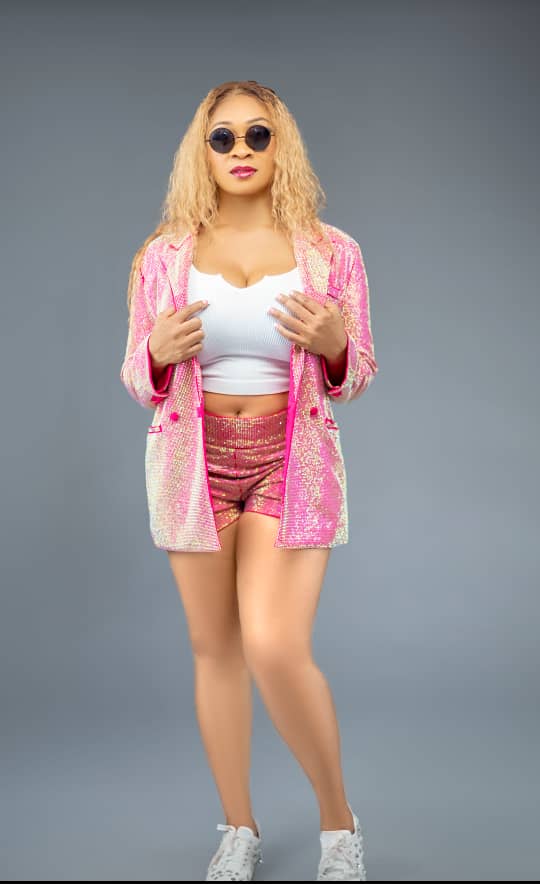 Stella Ebegbuna, Renowned America-Based Music Star, Gears Up for an Unforgettable 'Hangout with D'Lyte'"
In an exciting announcement, the accomplished music sensation, Stella Ebegbuna, is set to host the latest edition of her quarterly event, 'Hangout with D'Lyte.' The anticipated gathering promises an evening of music, camaraderie, and entertainment.
Scheduled for Sunday, November 26th, the event will kick off at 6 pm and unfold at the vibrant venue of 2641 Winrock Boulevard, Houston, Texas, 77057. Stella expresses her gratitude to everyone involved in making this event a reality, acknowledging the collaborative efforts that contribute to the success of 'Hangout with D'Lyte.'
The upcoming hangout is expected to be a star-studded affair, with notable personalities such as Dj MixMaster Brown, Tarela, Lord of Ajasa, Deankelly, Seyi Alesh, MC Hugoboss, Lepashandy, Heisot, the Energy Band and Jeff Akoh joining the celebration.
Known for her captivating performances and charismatic presence, Stella Ebegbune aims to create an unforgettable experience for attendees, bringing together music enthusiasts and fans alike. 'Hangout with D'Lyte' has become a quarterly highlight, showcasing Stella's commitment to fostering a sense of community and celebration through music.
As the countdown begins, music lovers and fans are eagerly anticipating an evening filled with rhythm, joy, and the unique charm that Stella Ebegbuna brings to every event. Stay tuned for a musical extravaganza that promises to be a highlight on Houston's entertainment calendar.
"Go Back Home" – Funmi Ayinke Drops Powerful End Of The Year Message (VIDEO)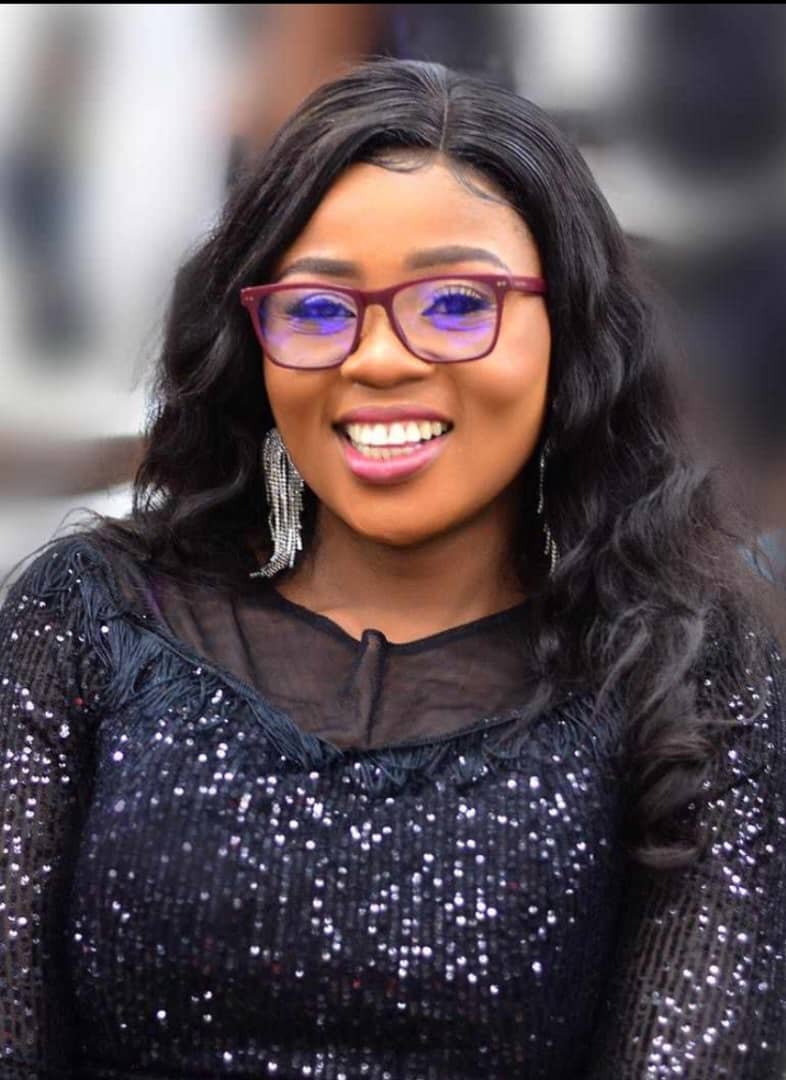 Influential Nigerian engineer cum musician, Funmi Ayinke Waheed-Adekojo has dropped a powerful end of the year message during a live performance at her well-equipped modern studio in Abuja.
The Live performance which was an unscripted session portrayed Funmi Ayinke as a ready-made musician whose songs are to edify and inspire every soul that listens to them.
As observed in the video, Funmi Ayinke made her entrance into the sophisticated studio, dressed simply yet classy, with her talented musicians ready to deliver a world-class musical presentation.
Funmi Ayinke started this unscripted session with her message 'Ile La'bo Isinmi Oko' which means that no matter how exhilarating travels are, one will always be thrilled to return home in a way to remind everyone that the year is coming to an end.
Funmi Ayinke who is known to always pass messages through songs repeatedly mentioned that there is need for everyone to remember that the home is always the final destination after every job, travel and whatever anyone is doing.
She went further to address different categories of people that have forgotten their homes, calling them to return home because there is no place like it; Those that have neglected their parents, those that haven't spoken to their parents and guardians, those that haven't seen their parents in a long while.
Below are some of the lyrics of the performance:
'' If you go to the market, if you travel out of the country, wherever you go, I want to remind you that the home is always the final destination. There is no place like home. Home sweet home. If you are listening to me and you have not called your parents or it's been long since you remembered them, I want to remind you that home is the final destination.
' They are deceiving you, they said your parents are bad, they want to kill you; parents that didn't kill you when you were still a baby. You stopped talking to your parents because you are looking for money, I want to remind you that the home is always the final destination. Call them, go back home''
'Go back home, call your parents, ask about their wellbeing, go home because that's the final destination. Send them money, remember those that took care of you, remember those who stood by you.''
WATCH VIDEO BELOW